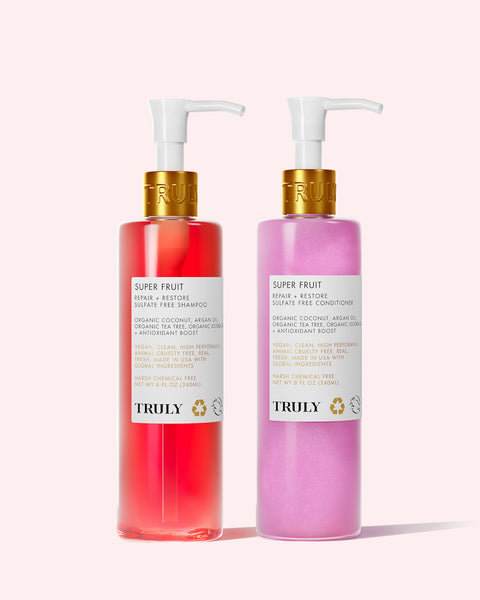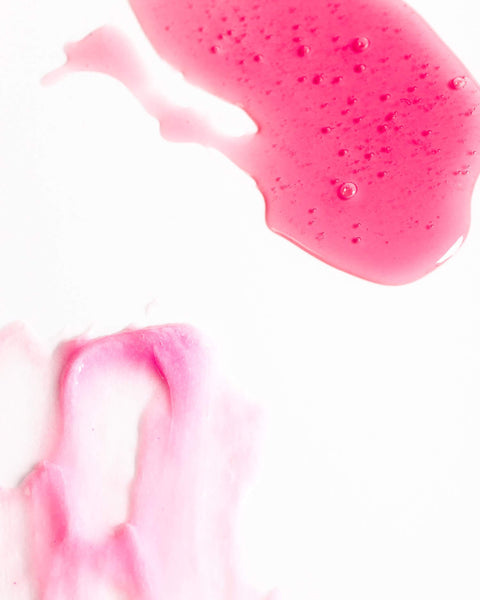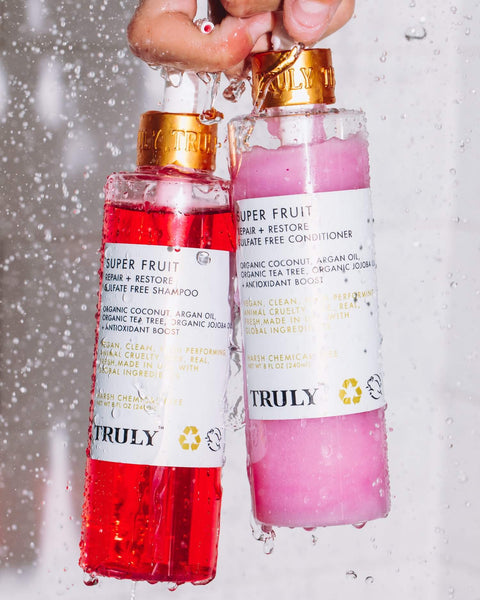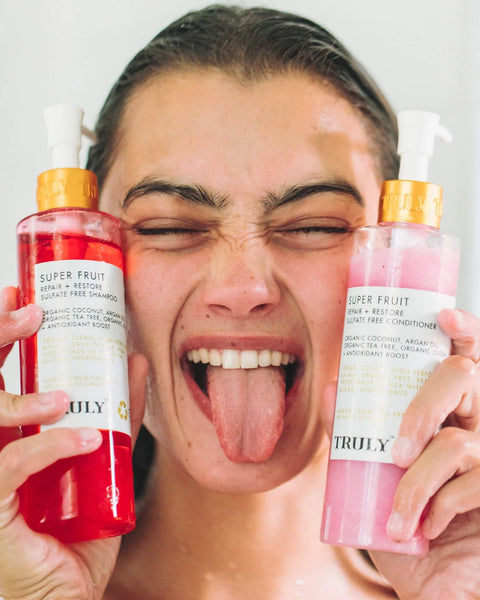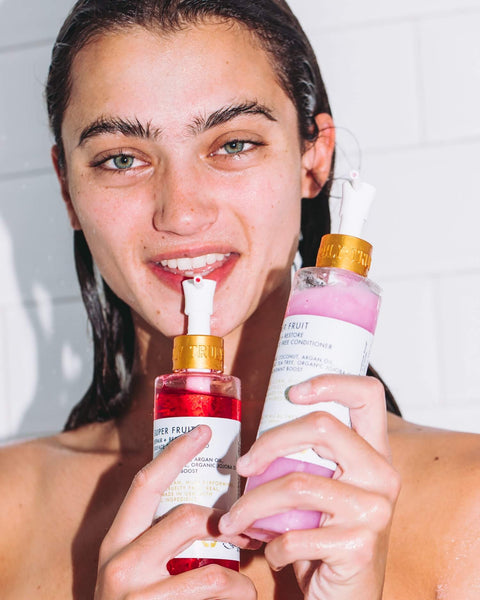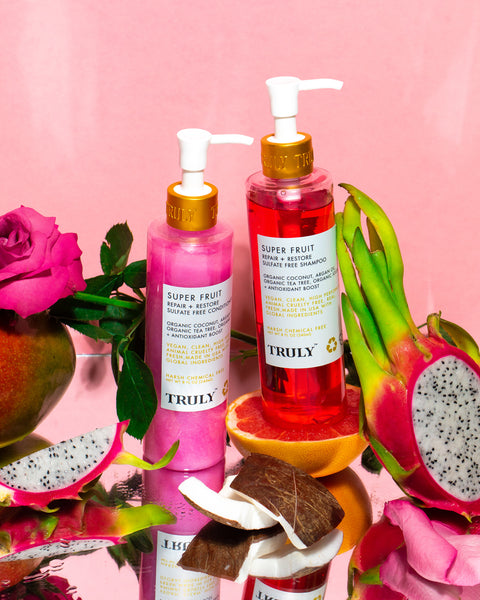 Super Fruit Repair + Restore Shampoo & Conditioner
>Good to Know:
Moisturizing
Damage Repair
Sulfate-Free
Your hair called--it's craving fruit! Repair and restore your locks with our Super Fruit Shampoo + Conditioner. Formulated with organic coconut, argan oil, organic tea tree, organic jojoba with an antioxidant boost. High performance, healthy for your hair, made with fruit based ingredients to coat your locks and restore their naturally strong, smooth, silky form.
Why it's Special
Super Fruit Shampoo: a repairing shampoo with aragan oil
Super Fruit Conditioner: a restoring conditioner with jojoba oil
Full Ingredients:
Super Fruit Shampoo
Super Fruit Conditioner
How to Use
Apply Super Fruit Shampoo to wet hair and vigorously massage from root to tip, then rinse. After shampooing, leave Super Fruit Conditioner in for 3-5 minutes, and rinse. Use regularly for best results.
Stay updated on our HOTTEST deals, captivating content, and more!