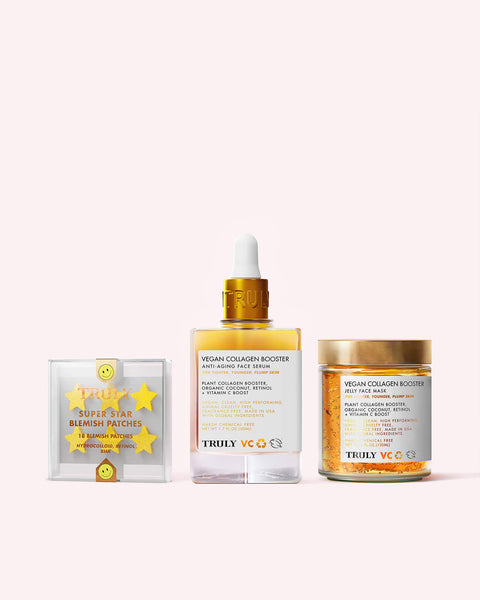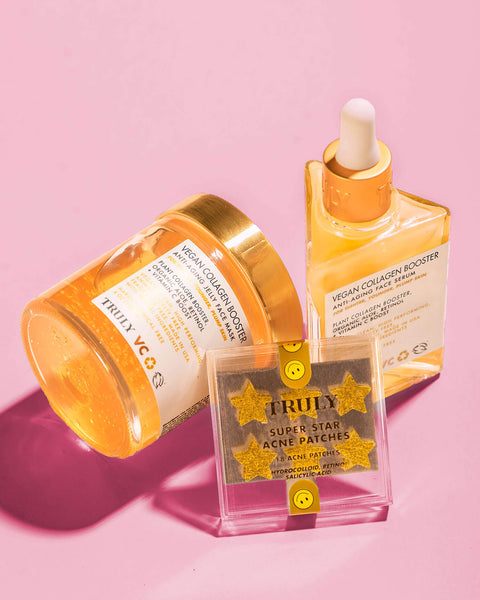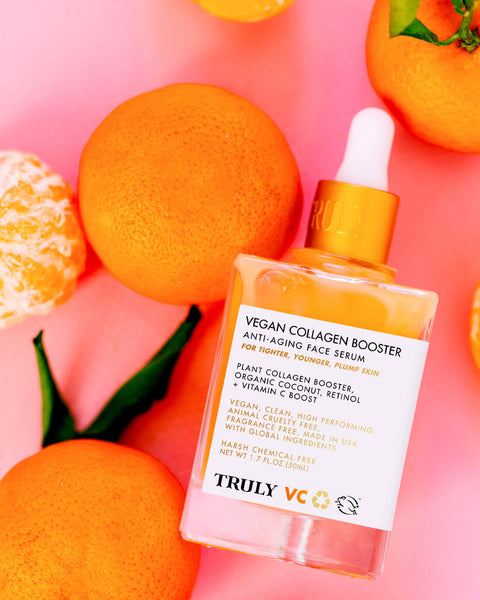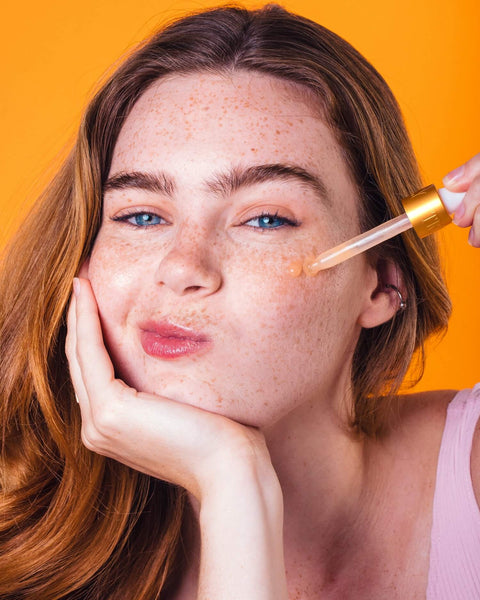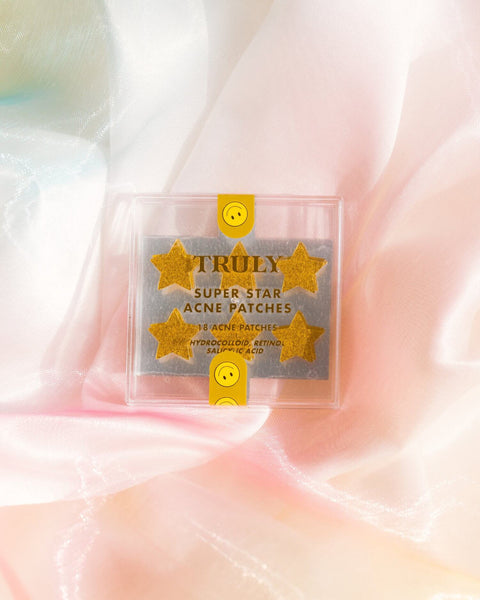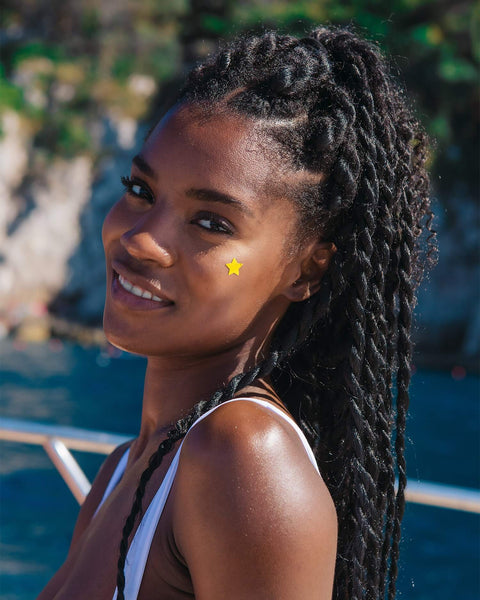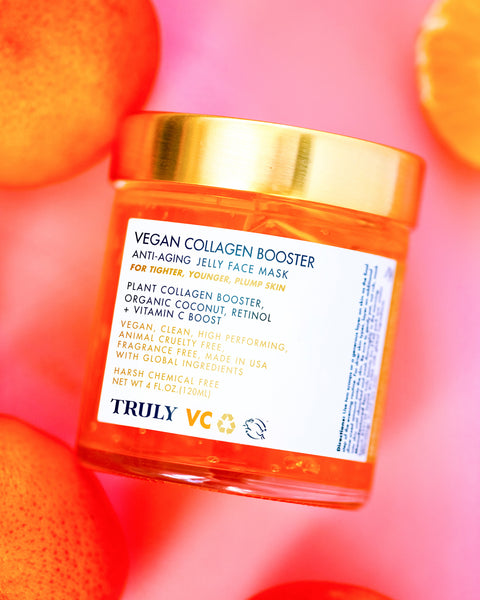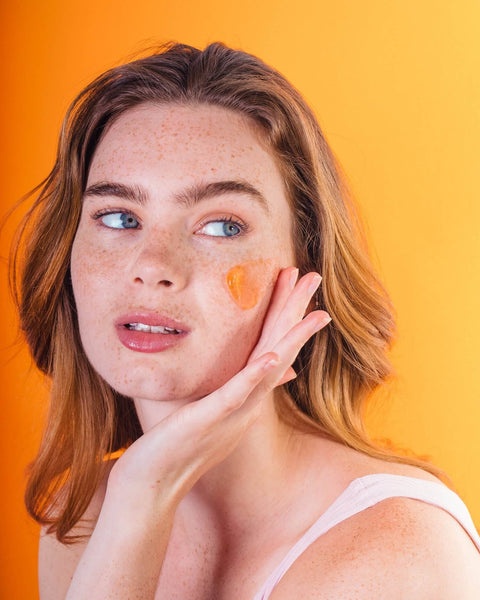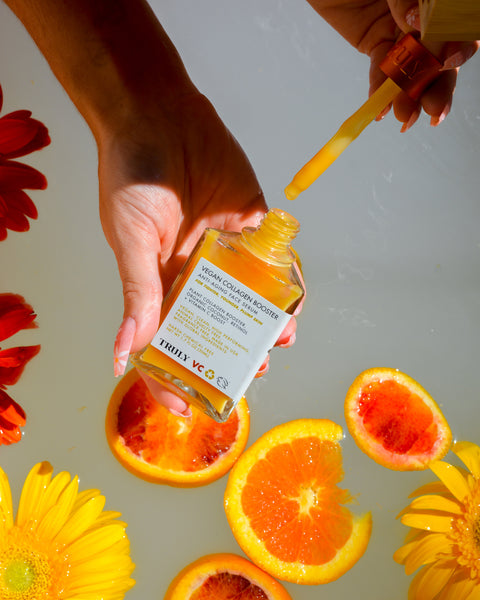 Super Star Routine
>Good to Know:
Anti-Aging
Anti-Blemish
Brightening
Shooting for the stars? Keep your skin fresh and glowing with our Super Star Bundle – featuring our star-shaped acne patches, anti-aging face serum & mask!
What You'll Get:
🌟 Super Star Acne Patches
🔥 Vegan Collagen Booster Facial Serum
💧 Vegan Collagen Booster Face Mask
Key Ingredients:
Retinol 🔥
Salicylic Acid ✨
Plant Collagen Booster 💦
Full Ingredients:
Super Star Patches:
Vegan Collagen Booster Facial Serum:
Vegan Collagen Booster Face Mask:
How to Use:
Super Star Patches: Begin with freshly cleansed, dry skin, free from any oils or creams. Place the dot, tacky side down, onto the blemish. Leave on for a minimum of six hours, or overnight. Gently remove the dot and repeat until your blemish has disappeared. Always follow with a broad-spectrum SPF and limit prolonged sun exposure.
Vegan Collagen Booster Facial Serum: Apply one to two drops into palms and gently pat into skin for optimal absorption. Apply daily, morning and night, and follow with moisturizer. During the day, follow with sunscreen. For sensitive skin types, use three to four times a week and gradually increase usage. For maximum potency, store in a cool, dry place, out of direct sunlight. Tightly close cap after usage. Best used when fresh.
Vegan Collagen Booster Face Mask: Apply a generous coat on clean skin. Allow mask to remain on for 10 minutes. Rinse with cool water. For an intensive treatment, apply a thin layer as the last layer of skincare and leave on overnight. Use two to three times a week for optimal results.
What it Targets:
Oozy Zits
Our retinol + BHA-based acne patches absorb oil, sebum, and impurities to zap away pus-filled zits.
Fine Lines + Wrinkles
Retinol + plant collagen booster support skin's natural collagen production, smoothing out lines and providing subtle lift.
Dull, Depleted Skin
Vitamin C + retinol gently resurface, brightening your complexion and lightening dark spots and discoloration.
Subscribe & Save 10%
Stay looking and feeling like a superstar, and put this selfie-ready prep kit on auto-ship. Subscribe now, and save 10% on every order!
No commitment. Pause or cancel anytime. 100% satisfaction guaranteed.
Stay updated on our HOTTEST deals, captivating content, and more!