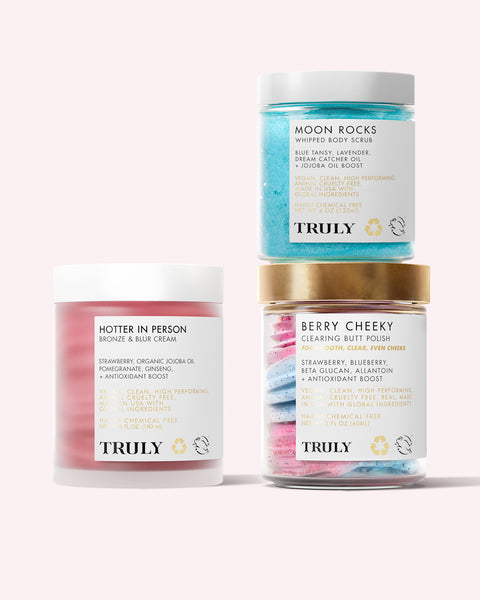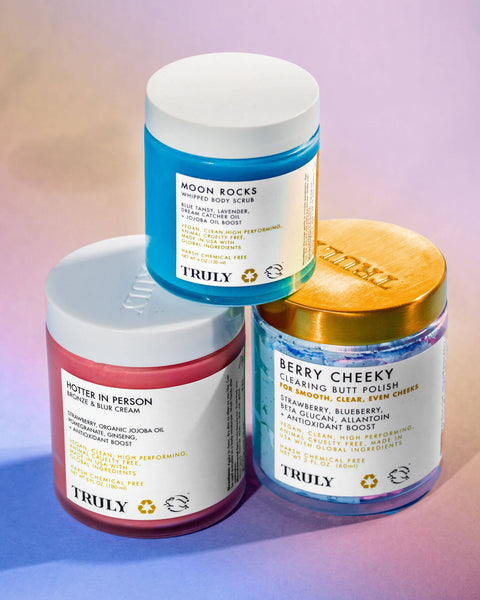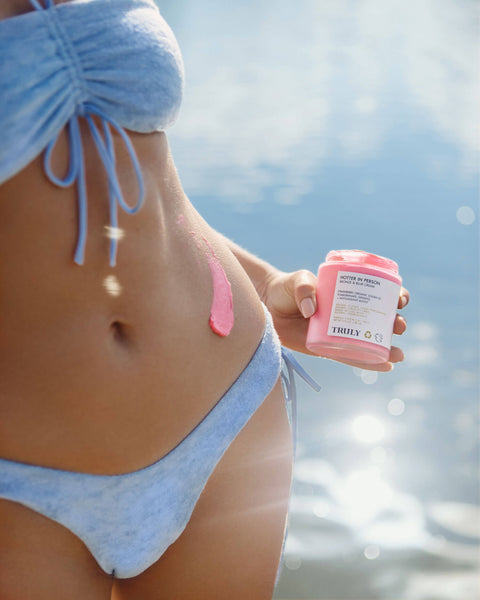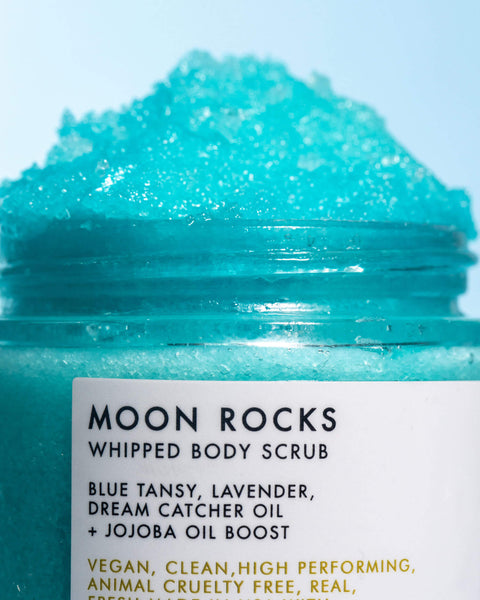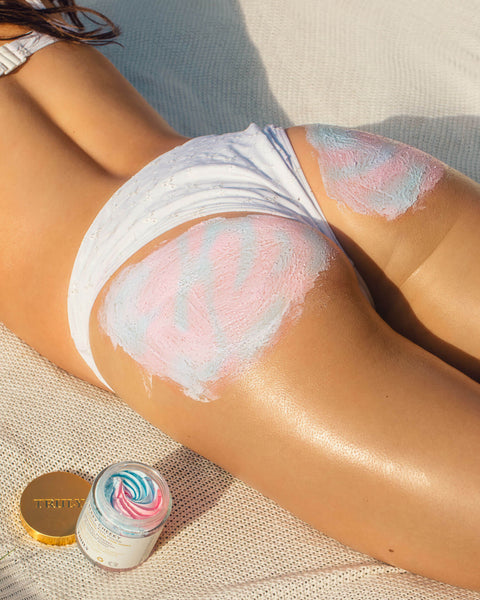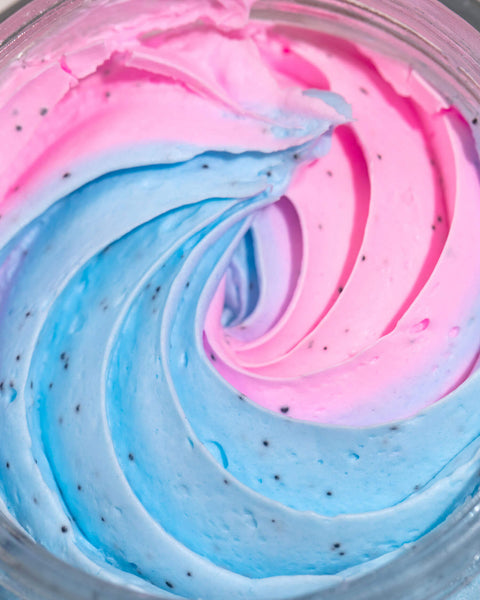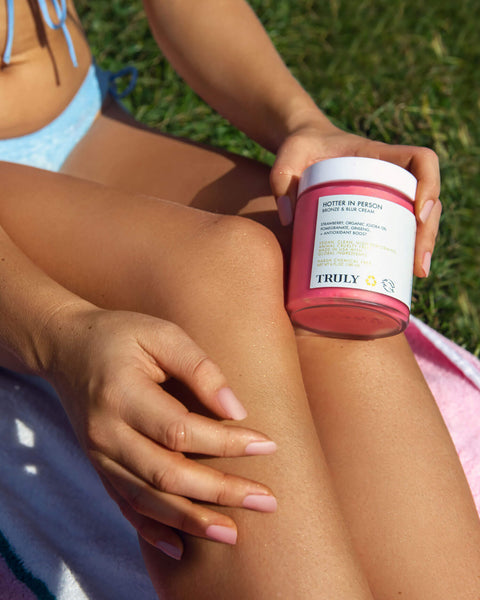 Tuned n Tanned Routine
>Good to Know:
Bronzing
Buffing
Brightening
Throw out the filters, we've got it from here. Every step you need for year long bronze, featuring Hotter in Person Bronze & Blur Cream, Moon Rocks Body Scrub, and Berry Cheeky Polish to prep the skin for a sunkissed, subtly shimmery tan. Exfoliate, cleanse, tan - hold the UV.
Why it's Special
Proper exfoliation is an essential step before self tanning to secure an even, long-lasting coverage. Our Moon Rocks Scrub is packed with elasticity-restoring vitamin E + organic coconut oil to buff and brighten.
Berry Cheeky Butt Scrub is formulated with a blend of antioxidant-packed berries and beta glucan to soothe irritated skin + unclog pores. Pro tip: made with your bum in mind, but readily used all over for reducing the appearance of body acne and lackluster skin.
Full Ingredients:
Moon Rocks Whipped Body Scrub
Berry Cheeky Clearing Butt Polish
Hotter In Person
How to Use
Moon Rocks Whipped Body Scrub: Massage a handful of body scrub into skin. Let sit for a minute or two for complete hydration. Rinse off.
Berry Cheeky Clearing Butt Polish: In the shower or bath, take a small amount of Berry Cheeky, mix with water to get a nice lather. Rub on your booty in circular motions and rinse.
Hotter In Person: Exfoliation before application of product is recommended. Apply a generous amount of product on dry, clean skin and let absorb completely. Apply one layer of product per tanning session. Wait a few hours or apply overnight for golden hue to fully develop.
Stay updated on our HOTTEST deals, captivating content, and more!