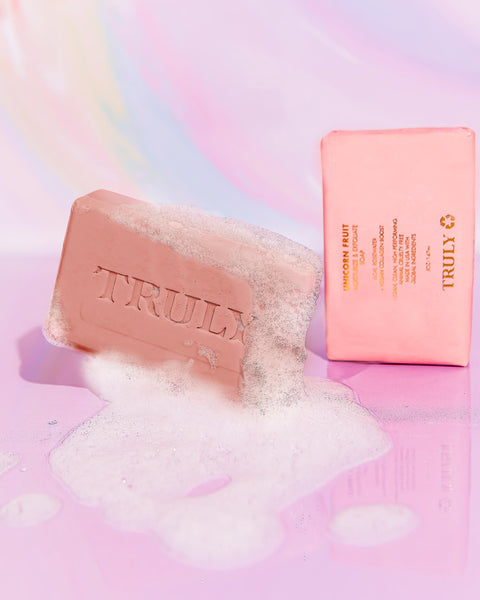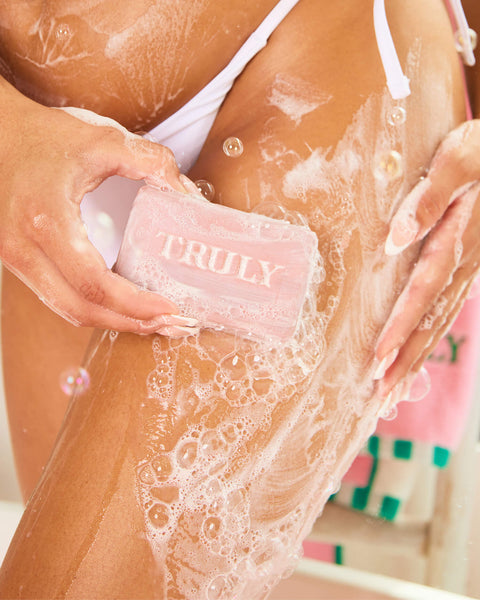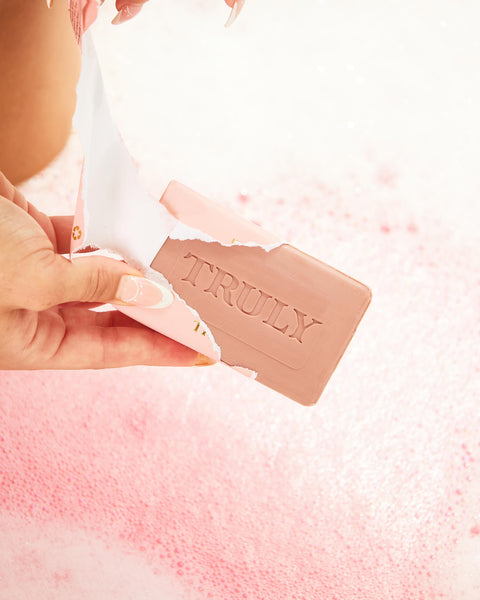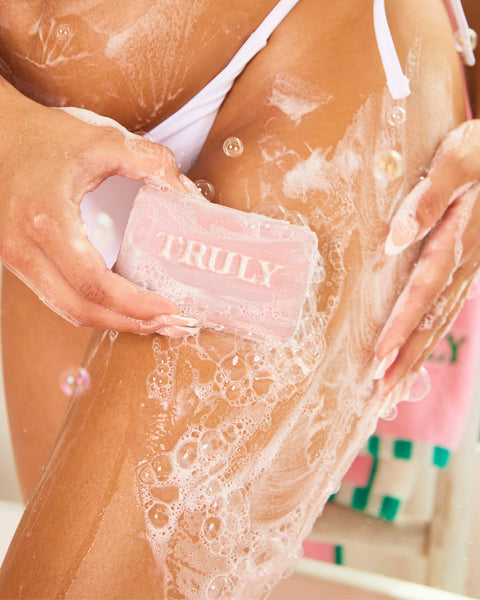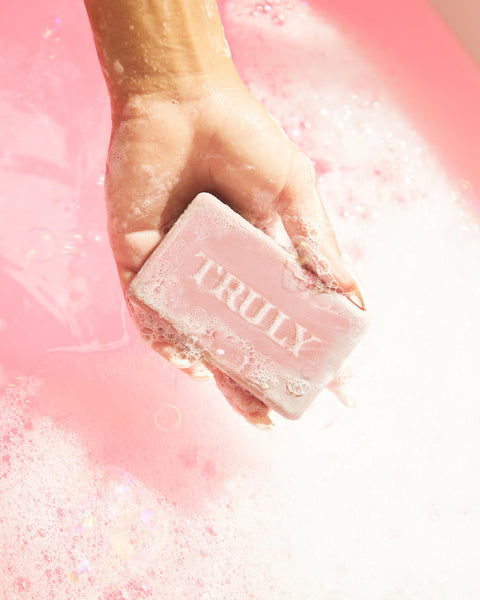 Unicorn Bath Bar
>Good to Know:
Moisturizing
Brightening
Soothing
Odor-Fighting
Sulfate-Free
Our cult-favorite fam just grew: intro-ing our NEW Unicorn Bath Bar, a luxurious, lathery, cotton candy scented bar of heaven. Enriched with the regulars – acai, rosewater + vegan collagen boost – to moisturize, brighten, and soothe while keeping pores clean and body odor away. Get ready to look and smell like a snack ALL DAY LONG.
How to Use
In the shower or bath, work the soap into a lather and gently massage it into your skin. Rinse, and follow up with polish, butter, and deodorant from the soap's corresponding line.
What it Targets
Hydrates
Leaves skin irresistibly soft and smooth.
Brightens
Buffs away dullness for a body that glows.
Eliminates Body Odor
Lathers away odor-causing bacteria for sweet-smelling skin.
Subscribe & Save 10%
Put your new fave Unicorn Bath Bar on auto-ship – and never run out again! Become a subscriber today, and you'll save 10% on every order.
No commitment. No hassle. Pause or cancel anytime!
Stay updated on our HOTTEST deals, captivating content, and more!