Cleanser, Facial Wipes, Or Balms: The Best Makeup Remover For Skin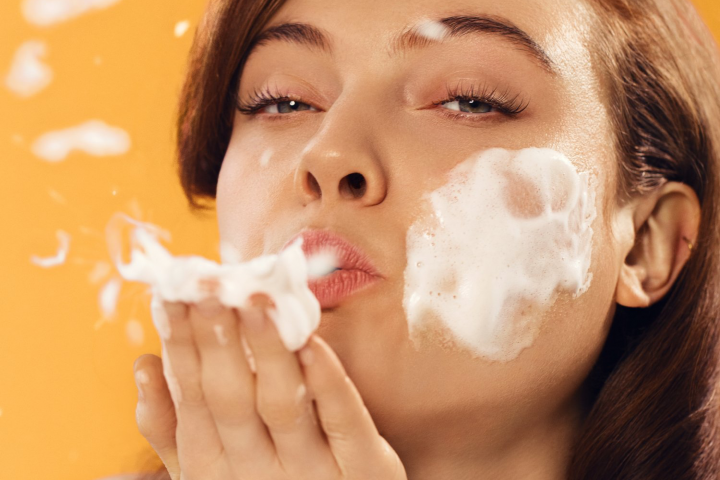 When you remove your makeup each night, what kind of makeup remover do you use? Are you more of a makeup removing wipes type of girl or are you more into face washes? Perhaps you swear by cleansing balms? 
All three of these methods are designed to help remove dirt, grime, and traces of makeup, but one may be better than the other when it comes to your skin type and personal preference. 
Here, we explore the differences between the three makeup removal methods so you can decide which is the best makeup remover for you.
Cleanser
Facial cleansers, or face washes, are formulated to clean the skin by removing all dirt, debris, and makeup. The process of face washing involves splashing your face with warm water to open the pores, lathering up the foaming cleanser and massaging it into skin, then rinsing off the product with cool water. 
Proper cleansing is critical in any skincare routine. Cleansers have the ability to rid the skin of impurities while preventing clogged pores and breakouts. Provided that you use the right cleanser for your skin type, you are only setting your skin up for success.
Face washes definitely lead the way when it comes to getting rid of stubborn makeup and keeping excess oil at bay. Dermatologists highly recommend facial cleansers for maintaining clear, healthy skin.
Facial Wipes
Face wipes, cleansing wipes, makeup remover wipes, or whatever you want to call them...well, they're certainly convenient and foolproof. In just a few seconds, you can wipe one of these babies over your face and neck and bam, your foundation, mascara, and eyeliner have all been erased. But here's the thing: if you want healthy, happy skin, you may want to reconsider making these wipes your skincare staple.
Technically, face wipes do remove makeup. However, when it comes to dealing with dirt, oil, and gunk they only really move it around rather than eliminating it. If you have acne-prone skin, things definitely won't get better when you're relying on wipes as your primary cleansing method.
Sensitive skin types should be wary too, as face wipes typically contain a high percentage of preservatives which can trigger redness, dryness, and itching. Since cleansing wipes don't require rinsing, they leave a residue of preservatives on your skin that can lead to irritation.
Generally speaking, makeup wipes are better than nothing when it comes to removing the day's makeup. However, dermatologists do not recommend them being your sole solution for daily cleansing and makeup removal.
Cleansing Balms 
Cleansing balms are thick, oil-based formulas that deep-clean the pores without drying out your skin. They work by dissolving makeup on the face that will then be rinsed away. This type of cleanser is perfect for people who wear a lot of makeup thanks to it deep cleansing abilities. 
In terms of skin types balms suit best, the derms insist all skin types can benefit from a good cleansing balm. They are particularly well-suited for dry skin and sensitive skin as they won't strip of the skin of natural oils and leave skin feeling tight and dry. 
On the other hand, those with acne-prone or oily skin may want to steer clear of this cleansing method as it could lead to clogged pores and possibly breakouts.
One thing that sets cleansing balms apart from other cleansers is that they can be used around the eye area. 
Which is the Most Skin-Friendly?
First things first, let us just emphasize that any time of cleansing is better than no cleansing at all -- especially with regards to makeup removal. That said, you can optimize your cleansing routine with a product targeted to your skin type and concerns.
The winner for overall effectiveness would have to be the facial cleanser. Face washes clear away all dirt, impurities, and makeup so your skin can breathe and recover as you sleep. Face cleansers come in different formulas, depending on your skin's needs. If you have dry skin, choose a hydrating formula with ingredients like hyaluronic acid, coconut oil, and glycerin. Those with acne-prone skin should select a product made with acne-fighting ingredients like salicylic acid. And so it goes on...
Face wipes, while convenient, aren't the best for any skin type. Besides failing to remove dirt and debris effectively, cleansing wipes also leave a debris of preservatives on the skin that can lead to irritation. On the other hand, they can be helpful in removing waterproof makeup like waterproof mascara. You'll just need to choose a gentle formula to avoid irritating sensitive eyes.
Cleansing balms are best if you've got super dry skin, as they restore moisture in the skin while simultaneously cleansing it of dirt, grime, and makeup.
Truly's Top-Selling Cleansers
Time to choose your daily cleanser....
Super Matcha Facial Cleanser
Best for: dry skin, sensitive skin
Soothe and rejuvenate your complexion using this aloe vera-based cleanser boosted with vitamin C and B12 to cleanse and nourish your skin. It's made with matcha green tea to soothe agitation, vitamin C for brightening effects, and vitamin B12 to hydrate your skin and delete dryness.
Vegan Collagen Booster Facial Cleanser
Best for: aging skin, dull skin
Cleanse away impurities and plump up your complexion with this retinol-infused face wash. Its anti-aging effects are enhanced by its blend of vegan collagen, vitamin C, and coconut oil, which provide skin brightening and resurfacing.
24k Black Gold Soap Impurity Cleanser
Best for: oily skin, acne-prone skin
Resurface, retexturize, and treat your acne-prone skin with this 24k Gold Black Soap cleanser. It's formulated with a nourishing blend of African black soap, 24k gold, chamomile, and turmeric to help treat acne breakouts and banish inflammation.
CBD Jelly Anti-Blemish Face Cleanser
Best for: acne-prone skin
Cleanse away breakouts with this acne-zapping formula powered by exfoliating salicylic acid, vitamin A, watermelon, and agave nectar. This fragrance-free formula is everything you need to clear up your skin and maintain a clarified complexion. Plus, you can use it as part of a double-cleansing routine. Remember to follow up with sunscreen if you're using it in the day time. 
There are so many types of cleansers -- micellar water, cleansing oils, eye makeup removers, and cleansing waters to add a few to the three above. When all is said and done, facial cleansers are a clear winner. Provided that you choose a formula without sulfates, parabens, and essential oils, a cleanser is everything you need for maintaining a clear, healthy, and radiant complexion.
While there are many drugstore brands to choose from ranging from Neutrogena to Garnier, Burt's Bees, Clinique, and Bioderma, you can shop our vegan, cruelty-free washes on Truly, Ulta, Sephora, Amazon, or Target.
Share
---