How Long Before My Skincare Starts "Working?"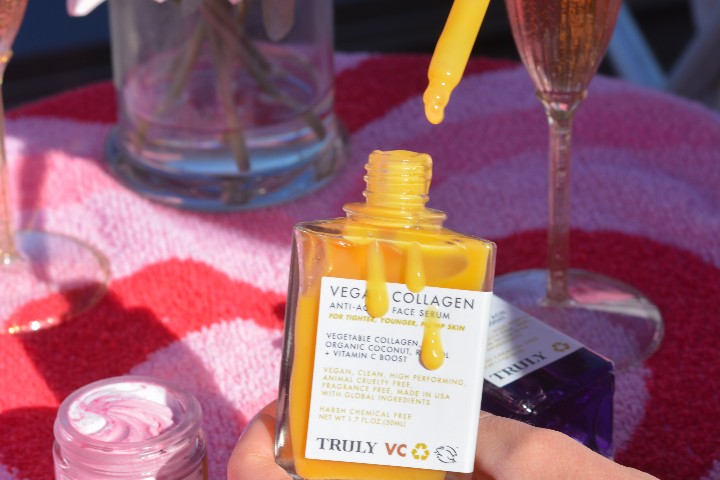 Waiting for results is hard. Every active ingredient can have short-term and long-term effects. 
Generally speaking, it takes around 28 days for your skin cells to turn over, which means that nearly all skincare products require a minimum of one month of use before you'll see results. That said, different skincare ingredients come with different timeframes. While some may work quickly, others may take a few more weeks to kick in and "start working."
To give you an idea of how long you can expect to wait before results start visibly showing, here's a timeline for your skincare products and active ingredients like retinol and vitamin c.
HOW LONG IT TAKES FOR ACTIVE INGREDIENTS TO WORK
Alpha Hydroxy Acids (AHAs)
Alpha hydroxy acids are exfoliating acids used to improve skin tone, texture, hyperpigmentation, and fine lines. Glycolic acid and lactic acid are the most well-known AHAs. 
In order to see noticeable results from using AHAs in your skincare routine, you'll need to stick it out. Within one to two months, skin tone may improve and discolorations should fade. With two to six months, new collagen forms, and the skin will appear more youthful with fewer fine lines. 
Recommended product: Truly Blueberry Kush CBD Body Oil.
Retinol 
Retinol is a type of retinoid that can treat a variety of skin concerns including fine lines, wrinkles, breakouts, and hyperpigmentation. It's also quite an irritating product, which is why you should gradually incorporate retinol-infused products into your skincare regimen. Doing this will prevent side effects like redness and dryness. 
"You will probably notice some irritation in the first week or two of using retinol," says cosmetic chemist Victoria Fu. "Once you've figured out a consistent way of using it, you should notice tone and texture differences around four weeks into consistent use."
With prescription retinoids, you may notice clearer, smoother skin in as early as six to eight weeks. 
Recommended product: Truly Vegan Collagen Facial Serum.
Vitamin C
As a rule of thumb, topical vitamin C products deliver skin brightening effects in two to four weeks. If you're looking to treat dark spots and acne scars, expect to wait several months for results with daily use. This can, however, vary between individuals. 
As an antioxidant, vitamin C is an excellent ingredient for tackling dullness, aging, and hyperpigmentation. It works very well when combined with sunscreen for increased protection from UV rays. 
Recommended product: Truly Starface Jelly Sleep Mask.
Beta Hydroxy Acids (BHAs)
Beta hydroxy acids, otherwise known as salicylic acid, specifically target acne. It exfoliates the skin, helping to remove the build-up of dead skin cells and excess oil to decongest the pores and prevent further blemishes from forming. 
By removing dead skin and bacteria from the skin, salicylic acid helps to detox the complexion, clearing it of zits and promoting overall skin health. Best of all, dermatologists say it takes approximately one week to notice clearer pores and fewer pimples. That's why you'll find it in many spot treatments -- it's one of the best acne treatments out there with almost instant results.
Recommended product: Truly CBD Jelly Facial Serum.
Hyaluronic Acid
Anyone with dry skin will benefit significantly from using hyaluronic acid in their beauty routine. Naturally found in the body, this compound draws water into the skin, hydrating and plumping for a youthful, dewy complexion. 
If your skin is dry or dehydrated, you can replenish moisture within an hour if you use hyaluronic acid. It's also something of an anti-aging ingredient thanks to its intense hydrating effects.
Hyaluronic acid works as soon as it's applied. It can leave skin looking smoother, dewier, and plumper in just a few minutes.
Recommended product: Truly Cream Skin Face Moisturizer.
WHAT ABOUT SKINCARE PRODUCTS?
Cleanser
Provided that you are using a cleanser formulated for your skin type and concern, you should begin to see some sort of improvement within one to two weeks. This is especially true of oily skin types prone to acne. As soon as you start clearing away dirt, oil, and daily buildup, you should start to see your skin improving.
Like with any new skincare product, it's best to slowly introduce it into your skincare routine to help your skin adjust. Start using it once per day, and gradually increase usage to twice a day.
Serum
Serums are products formulated with a high concentration of active ingredients to specifically target various skin concerns. Depending on the formula, you'll start to see results after six to eight weeks of consistent use. 
You'll find serums for every skin concern. Retinol serums usually target aging skin, while vitamin C offers brightening effects. Hyaluronic acid delivers intense hydration to dry skin types and salicylic acid prevents and wards off acne. 
Moisturizer
If you're using a good one, moisturizers can work almost immediately. Those who'll see almost immediate results are those with dry skin. Because your skin is already parched, you'll see instant improvement the moment a moisturizing agent makes contact and penetrates your skin. If you have aging or acne-prone skin, you'll see full results after two weeks of use.
While you may be tempted to give up instead of waiting until the one or two week mark, with a little more time, you'll be able to judge whether the products works and if it deserves to stay in your daily routine.
Skincare should not be rushed. While it's only natural to want to see instant results from your skincare products, remember that you'll need to give active ingredients a chance to work before giving them the boot. Like we said before, it takes around 28 days for cellular turnover, so giving up on your products too soon may cause you to lose out on some seriously skin-transforming results.
If you have any concerns over which active ingredients you should use in your daily regimen, consult with your dermatologist for expert advice. Before anything, it's important that you're actually using products and ingredients suitable (and effective!) for your skin type and concerns. 
Share
---