J Lo Skincare Routine is Only Five Steps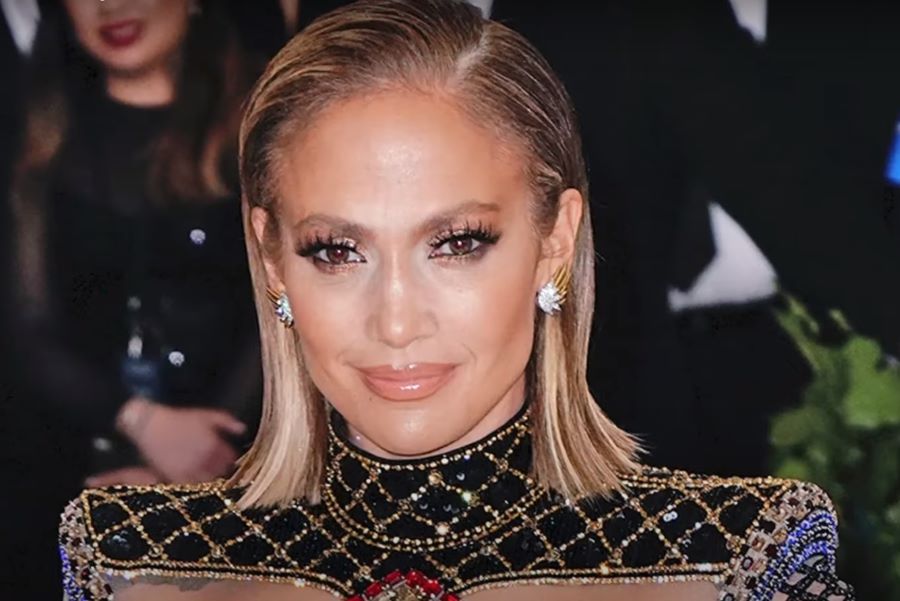 Discover the J Lo skincare routine and how to achieve her enviable glow at home in just a few steps with a handful of high performance, transformative products. 
Surprisingly, the Jennifer Lopez skincare routine is incredibly simple–and, according to the multi-hyphenate star–always has been. The 54-year-old swears by a few basic steps for maintaining her fresh, youthful complexion. With the launch of her line JLo Beauty, fans can finally get their hands on formulas used and approved by Lopez herself.
Ahead, everything J Lo does to keep her skin smooth and radiant along with the best products for stealing her iconic glow.
J Lo Skincare Routine
What does JLo use for skincare? If you had to guess…lavish serums, hundred dollar creams, and the best in-office procedures money can buy. Not exactly. Lopez has always been open about her "very simple skincare routine." She definitely likes to stay consistent with her daily skincare routine but sticking to the basics is her motto when it comes to keeping her skin healthy. Here's the full JLo skincare routine below. 
Step 1: Antioxidant-Rich Cleanser
Jennifer Lopez cleanses in the morning, at night, and after a workout. What cleanser does J Lo use? Her go to is the one from her own line, an antioxidant-rich formula that removes all the dirt, oil, and excess oil while staying gentle and hydrating on the skin. 
Lopez likes her skin to feel fresh and clean, which is why she'll never go to bed wearing makeup and never forgets to wash her face after a workout. It keeps the pores clean and prevents breakouts while allowing other products to work better.
Shop for Less
Truly's Vegan Collagen Booster Facial Cleanser
Truly's Vegan Collagen Booster Facial Cleanser lathers away the day's impurities while gently resurfacing for visibly clearer, smoother skin–with retinol, vitamin C, and plant collagen booster. 
Step 2: Skin Tightening Serum
Next up in the J Lo skincare routine is serum. But not just any serum. A tightening and lifting serum powered by olive oil, yeast-derived ferment, and a sugar-derived matrix to smooth out lines, tighten loose skin, and provide a subtle lifting effect. And that J Lo glow you know and love? That can be credited to this very formula.
Shop for Less
Truly's Glazed Donut Facial Serum
Truly's Glazed Donut Facial Serum drenches skin in dewy hydration while softening lines and firming skin. Formulated with coconut oil, vitamin E, and grapeseed oil for the ultimate Hollywood glow up. 
Step 3: SPF-Infused Moisturizer
What facial moisturizer does Jennifer Lopez use? She doesn't use just any face cream. She uses a moisturizer that contains SPF to keep her skin protected against harmful UV rays. 
SPF is one of J Lo's best skincare secrets. She's been using it since she was around 18 years old and swears by it for keeping skin young and healthy. 
"That is one of the biggest, biggest secrets I can tell everybody that they do not take seriously enough, because every single day our skin goes through not just sun damage, but environmental damage," Jennifer told Women's Health in a Zoom interview. She doesn't go a day without wearing SPF. 
Since sun exposure is one of the leading causes of visible signs of aging, daily SPF can make all the difference when it comes to warding off fine lines, wrinkles, and age spots. Just remember to reapply every two hours to keep your skin protected. 
Step 4: Eye Cream
What's next in the J Lo skincare routine? That would have to be eye cream. The star uses it morning and night to keep her peepers bright. She even uses a little bit down the bridge of her nose for an instant boost of luminosity. 
Her go-to formula contains a peptide sequence and sugar-derived matrix that help to visibly reduce the appearance of fine lines, dark circles, and wrinkles. Alongside this, it offers a firming and brightening effect. 
Step 5: Olive Oil 
Instead of fancy creams and lotions, Jennifer Lopez turns to a kitchen staple when her skin, nails, or hair feel dry. And it's why you'll find olive oil in the JLo Beauty line. 
"My mom used to say that olive oil was the cure-all for everything," Lopez revealed.. "And it's a secret I've used over the years because it really does work."
Rich in antioxidants and healthy fats, olive oil moisturizes the skin, combating dryness and maintaining elasticity. The oil's anti-inflammatory properties can reduce redness and irritation, making it suitable for sensitive skin. Plus, it contains vitamins E and K, which promote skin health, repair damage, and minimize the signs of aging.
J Lo Skincare Tips
Now you know how to replicate Jennifer Lopez's skincare routine at home, here are some tips you can also try to steal the star's enviable radiance. 
Glycolic Acid Gets Her Glowy
One of J.Lo's favorite ingredients for getting healthy, glowing skin is glycolic acid. Glycolic acid is an alpha hydroxy acid (AHA) that removes dead cells on the skin's surface to reveal fresh, plump skin. It's a chemical exfoliant that rids the skin of dirt, excess oil, and impurities–unclogging pores, preventing breakouts, and smoothing skin texture. 
Whenever J Lo needs a quick glow fix, she turns to glycolic acid. You'll find it in everything from cleansers to toners, serums, and masks. And it's excellent for unlocking an instant glow.
Truly's Barbie™ The Movie Bedtime Duo 
Truly's Barbie™ The Movie Bedtime Duo features a glycolic acid face mask to instantly brighten skin, as well as an adaptogenic body butter to improve sleep, reduce stress, and firm the skin.
She Keeps Her Peach Perky with Booty Balm 
In addition to intense workout sessions (5x a week), J Lo uses a firming booty balm to keep her derriere tight and perky. It contains powerful active ingredients like caffeine, guarana seed extract, shea butter, and hyaluronic acid to manifest a refined-looking booty that feels irresistibly soft.
Truly's Cake Maker Recipe
Truly's Cake Maker Recipe is a dessert-inspired butt and leg firming routine featuring a retexturing polish, firming serum, and hydrating cream. Infused with guarana, ceramides, and vegan collagen booster to plump, firm, and lift.
H20 for Happy, Healthy Skin
Another essential in the J Lo skincare routine that doesn't involve products: H20. She drinks at least seven glasses of water a day to plump and smooth her skin from the inside.
"I think drinking lots of water and fresh foods with lots of fruits and vegetables (I keep [them] with me at all time.) all play into the quality of skin's appearance," Lopez told People back in 2016.
Does JLo Use Her Own Skincare?
Yes, Jennifer Lopez does use the skincare products from her JLo Beauty line. Some of her favorite products include the That Hit Single Gel-Cream Cleanser, That JLo Glow Serum, and That Big Screen Moisturizer SPF 30. All her products contain antioxidant-rich, high performance ingredients to give you visible results, whether that be fewer lines, firmer skin, or unparalleled radiance.  
If you're looking to get Jennifer Lopez's iconic glow at home, try the 5-step J Lo skincare routine above. It's simple, effective, and easy to replicate. Alongside this, be sure to follow J.Lo's skincare rules such as drinking plenty of water, eating healthy, and getting enough sleep. They can all make a huge difference to your skin. 
Photos by MsMojo and Elle UK, YouTube
Share
---