Your Guide to Using Hair Rollers for Ultimate Bounce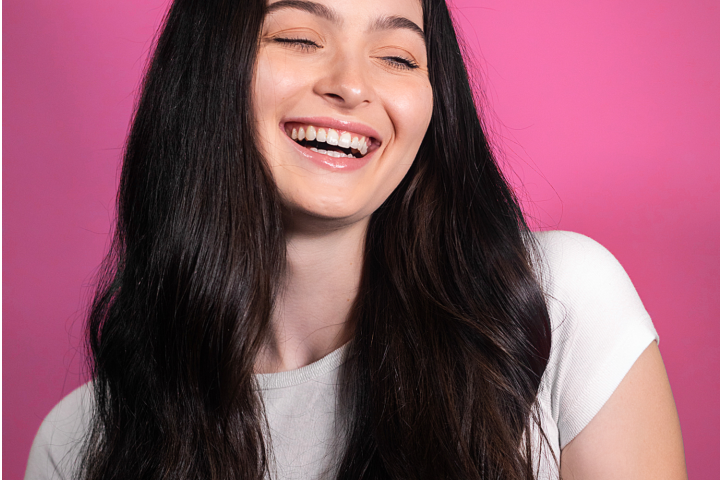 Ready to break up with your curling iron in favor of something a little more...hair-friendly? Hair rollers might be your best option. From beach waves to bouncy curls to more defined coils, hair rollers can help you achieve multiple hairstyles. However, to achieve your dream look, you'll need to make sure you use the right type of hair rollers. 
Unsure which curlers to use to give your mane some oomph? We got you. Below, your guide to using hair rollers for unreal bounce. 
Types of Hair Rollers
Velcro rollers, foam rollers, and electric hot rollers are the three most common types of hair rollers. 
Velcro Rollers
According to hairstylists, the best hair rollers to use if you're after volume are Velcro hair rollers. However, you will need to apply heat with a hair dryer in order for them to change the hair texture. Velcro rollers are great for all hair types, but particularly fine hair as it's a quick and effective way to add volume to your hair. 
Foam Rollers
Foam rollers work for a variety of hair types and are one of the most comfortable options if you plan on wearing them overnight. They are particularly great for straight styles if you're trying to achieve a fluffy look. Foam rollers also work well for frizzy hair types as they don't cause friction that could worsen the frizz. 
Heated rollers 
Heated rollers will actually set the hair into a different wave pattern thanks to the heat followed by the cooling down process that locks in the wave or curl and helps it to last. They are excellent for a quick, voluminous blow-dry finish. Hot rollers are great for thick hair, long hair, curly hair, and short hair. 
Other popular types of hair rollers include steam rollers, flexi rods, ribbon curlers, and spoolies. 
Which Size to Choose?
Size definitely matters. If you want the best results when you use hair rollers, be sure to select the right size for your hair length, thickness, and type. 
Foam, velcro, and hot rollers all come in different sizes ranging from small to jumbo. According to the pros, the larger the roller, the less curl you'll get, but the more bounce you'll get. It depends on your desired effect. If you have fine hair and you're simply after added volume, go for large rollers.
Do You Need to Cover the Entire Head?
While covering your whole head in rollers is the best way to achieve full-on bounce, you can get away with using them just through the top for root lift. 
If you are going to cover your whole head, choose a roller set with around 10 to 15 large rollers—more if you have thicker, longer hair. If you only want to use them in your roots, you'll only need around four or five big ones. 
5 Steps for Bombshell Bounce
#1: Prep Your Hair Properly
A key step for achieving long-lasting, maximum bounce is to prep your hair properly before you begin. Start by washing and conditioning your hair using a thickening, hydrating formula like Truly's Super Flower Bundle Shampoo + Conditioner. 
If you have particularly flat, thin hair, you can add a volumizing product or mousse to your hair for enhanced bounce. 
Next, detangle your hair using a wide-toothed comb like Truly's Rose Gold Hair Comb. This will prevent any tangles, damage, and frizz from occurring once you undo your curlers.
If you'll be using velcro rollers, ensure that your hair is adequately blown out before using. Applying these rollers to damp or wet hair will prevent them performing their best. You can also let your hair air dry beforehand, but it won't give you the level of bounce you want. If you are using hot rollers, you can start with either dry hair or damp hair. 
#2: Section Your Strands
Be mindful of the section size you are using. Ideally, you want the sections of hair to be around the same size as the roller. When you do too small sections, you'll end up with smaller, tighter curls rather than the big, bouncy waves you're after. 
#3: Spritz on Some Hairspray
To ensure a strong set, spritz hairspray to sections of hair before wrapping them around a roller. We also recommend spraying on some heat protectant spray if you're using heated rollers, to keep your hair healthy and protect it from damage.
#4: Roll Your Hair
Now you're ready to roll!
If you're working with velcro rollers, make sure you apply them directly after a blowout. Using a blow dryer beforehand will help the curls stay in place. Start by pulling the first section straight out from your head, rolling the ends of your hair around the roller away from the face. Pinch your hair together to make sure it doesn't fall off the sides. Keep them on for around 20 minutes to seal in the style, then use your fingers to gently brush through your curls.
If you're using hot rollers, start by portioning off the central area of your hair, divide into pieces, and wrap them around a large roller, always winding away from you face. Secure it with a clip. Then, do the same thing with the sides and back of your hair by wrapping the rollers under from the ends up. Use the smaller rollers on the longest sections of your hair to prevent curls from getting too tight.
#5: Finish with a Setting Spray -- or More Hairspray
For hours of bombshell bounce, make sure you finish with a generous spritzing of either setting spray or hairspray. 
Hair rollers are awesome for giving you mega bounce without stressing your strands the way styling tools like your curling wand does. Just because they've been around for forever doesn't make them old-school. Models, influencers, and Victoria's Secret angels swear by rollers for natural volume and waves.
Need some more help with your technique? Try watching some tutorials on how to apply hair rollers. In the meantime, keep your hair healthy and shiny by pampering it with nourishing hair care products!
Share
---