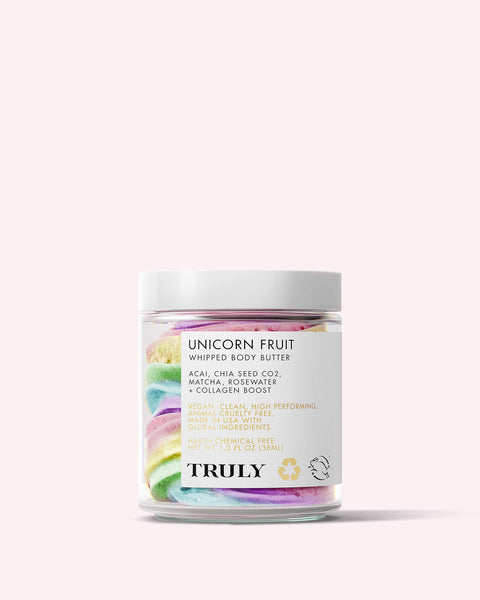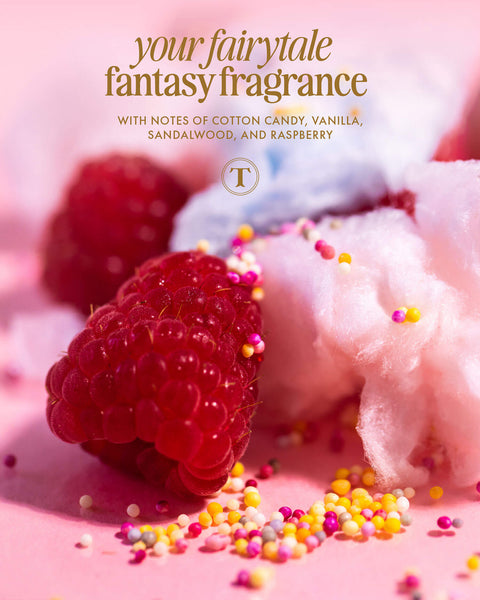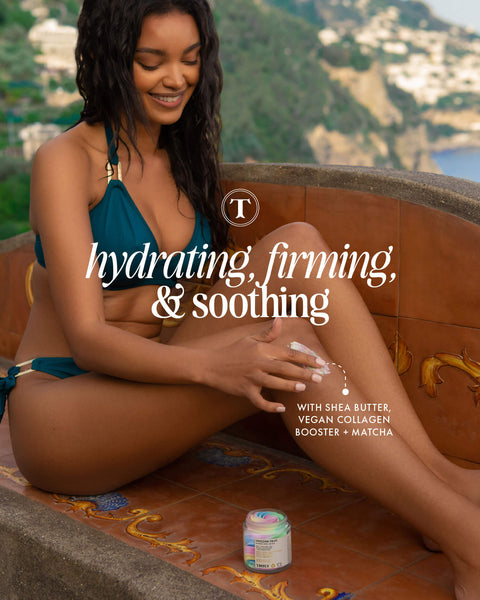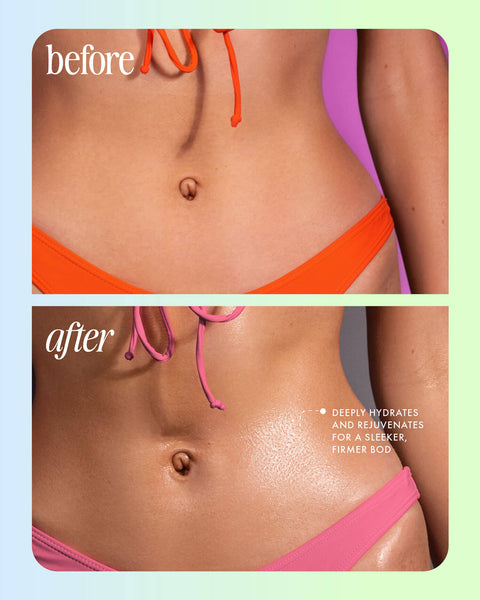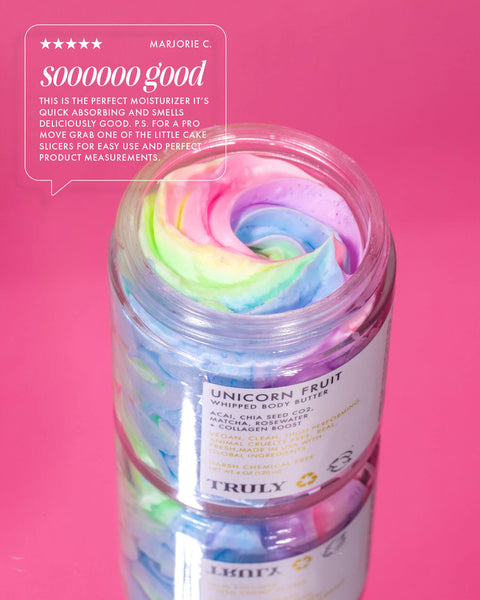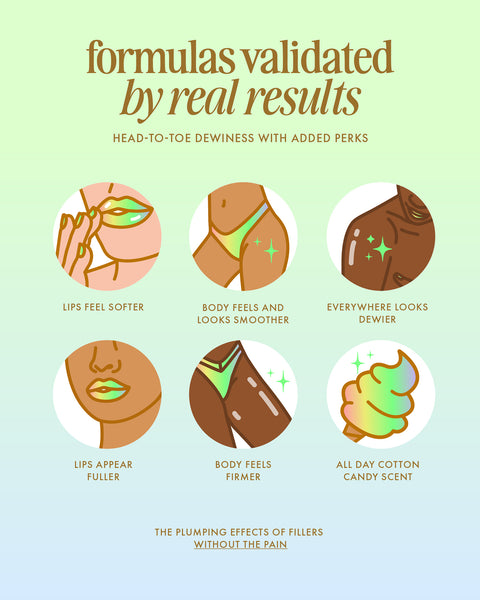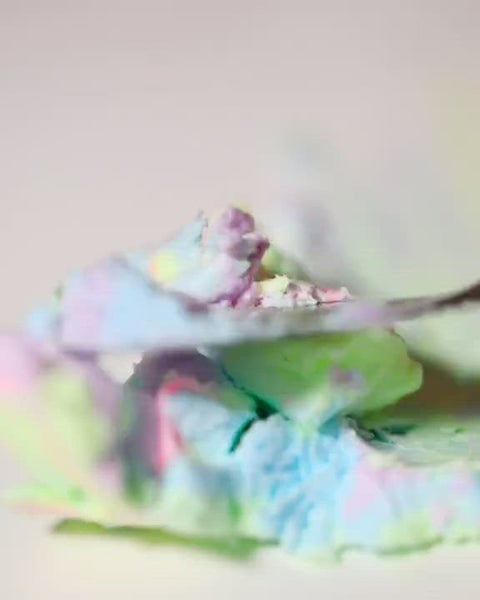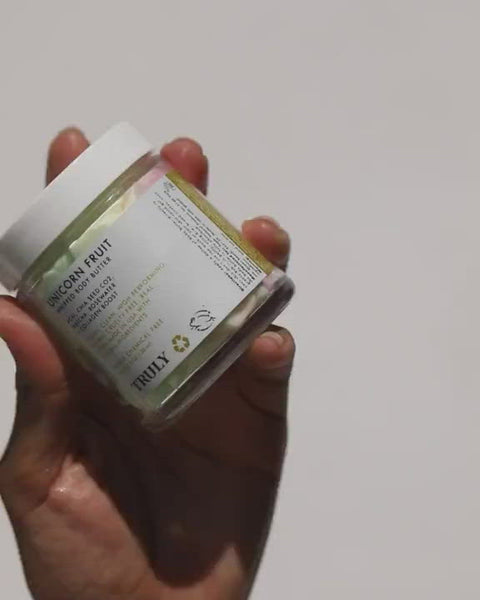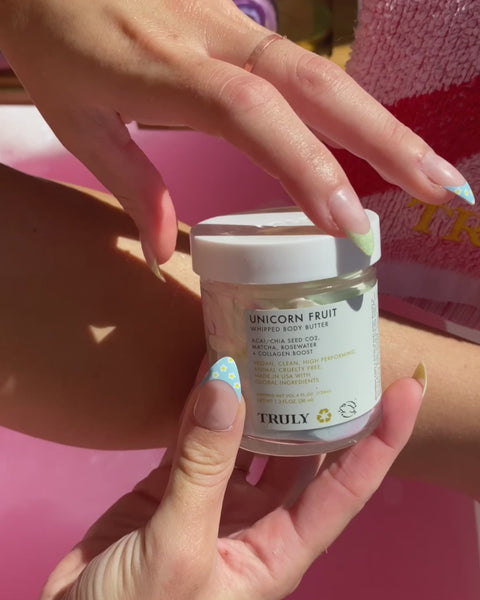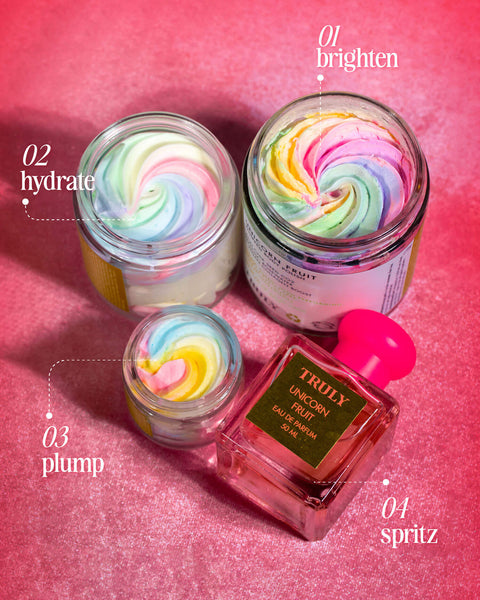 Unicorn Fruit Whipped Body Butter
It's the famous-on-TikTok moisturizer everybody's talkin' about.
Unicorn Fruit Whipped Body Butter is a luscious, candy-scented swirl of acai, vegan collagen, matcha and shea butter to deeply hydrate, soothe, and plump skin all over. A daily essential for keeping skin smooth, strong, and smelling sweet!
Scent:
Sugary cotton candy burst
Essential Ingredients:
Acai Berries ✨
Matcha 💚
Vegan Collagen Booster 🔥
Why Body Butter?
A solution for every situation. Body butters provide the deepest hydration and provide visible results with consistent, overnight use.
OILS VS LOTIONS VS BUTTERS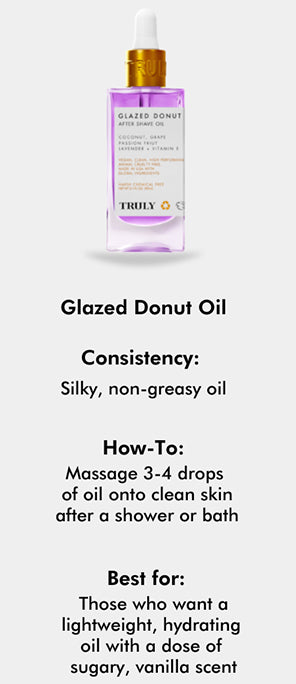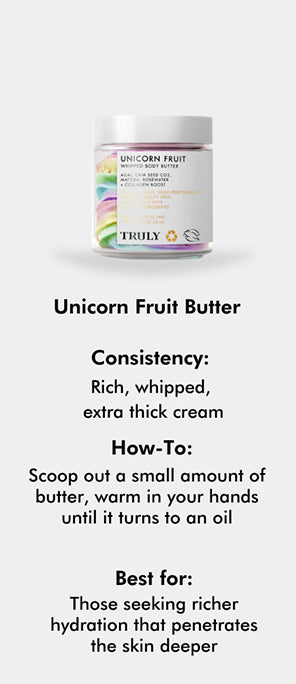 Complete Your Routine
Save on sets for the complete self-care routine. Exfoliate and prep skin before locking in our ultra-nourishing body butter formula.