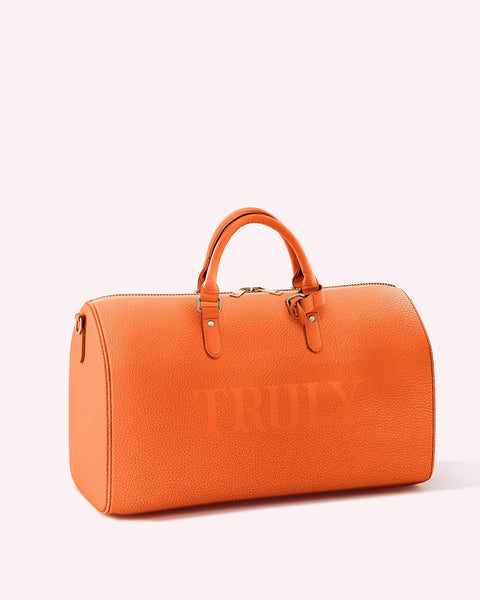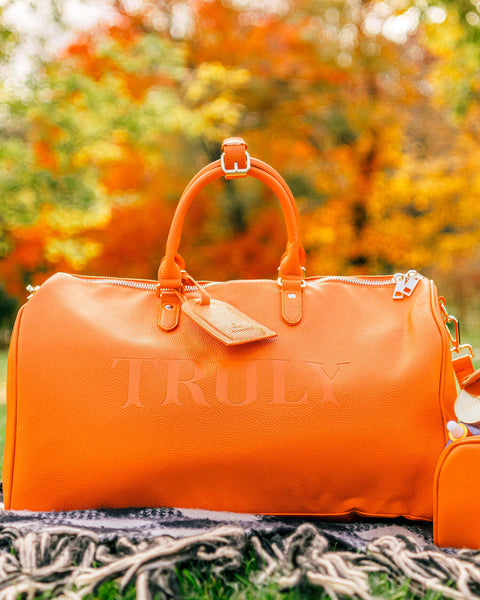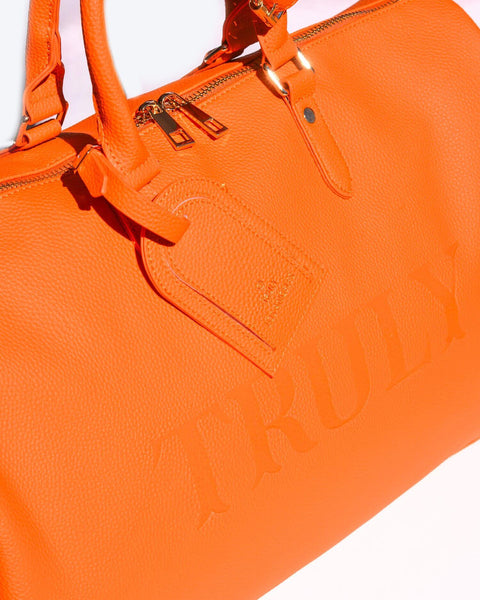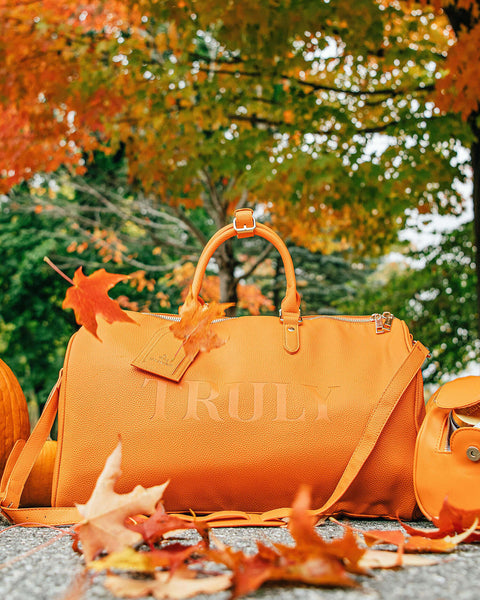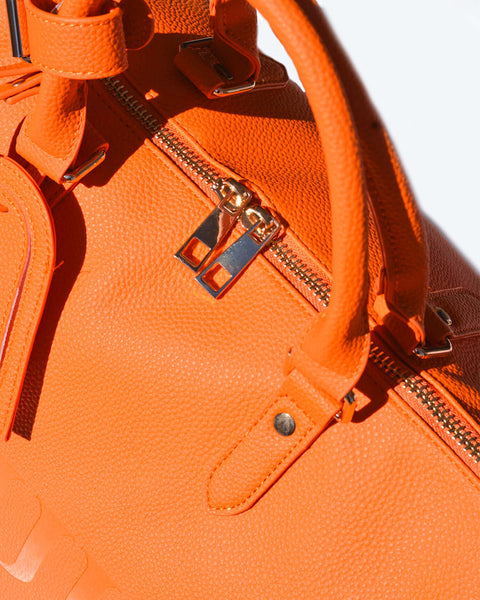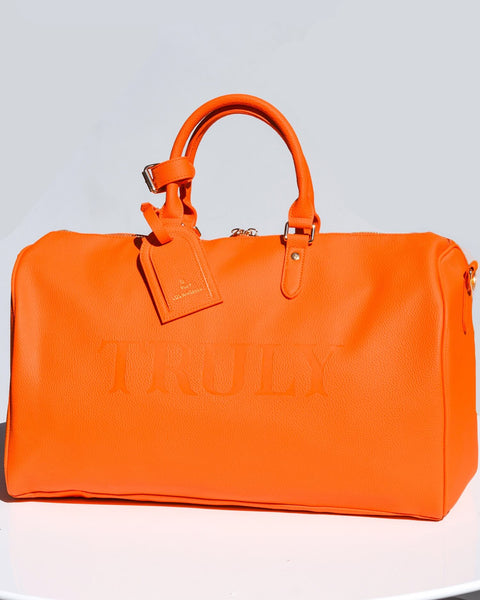 Truly Fall Duffle Bag
Still falling for you! The Truly Fall Duffle Bag is large enough to hold everything you need to take for your fall holiday travels. Grab your knee high boots, hat, gloves, lip balm, and lotions and look chic with this pumpkin orange, fall-inspired bag. Featuring a zippered main compartment and detachable shoulder strap for crossbody wear, gals on the go can stow all their fall essentials in style.
Why it's Special
Made from 100% vegan leather
Dimensions: 20" x 11" x 9"
High quality + spacious
How to Use
Carry as is or attach the adjustable straps for crossbody wear.
Stay updated on our HOTTEST deals, captivating content, and more!