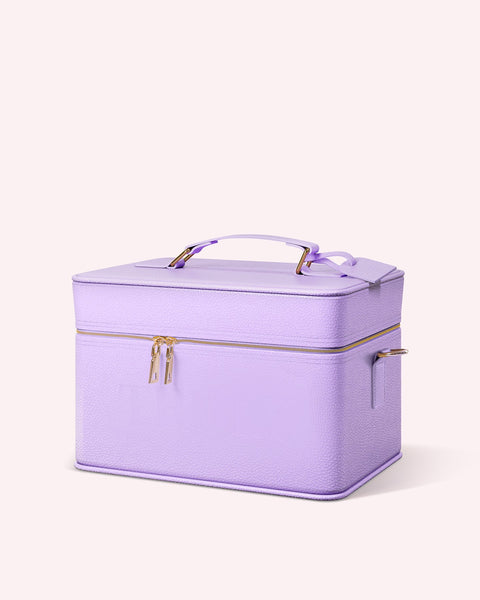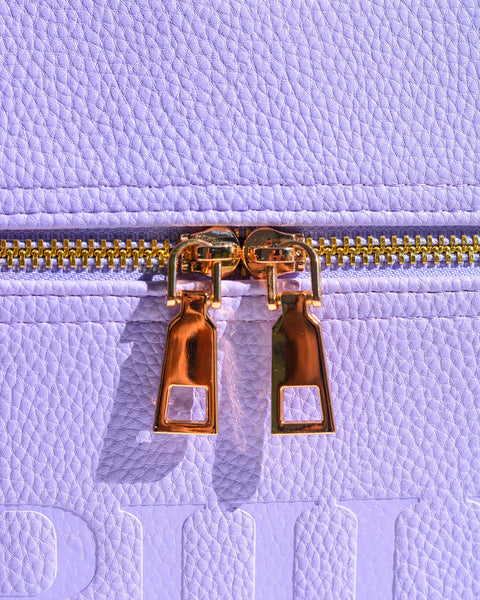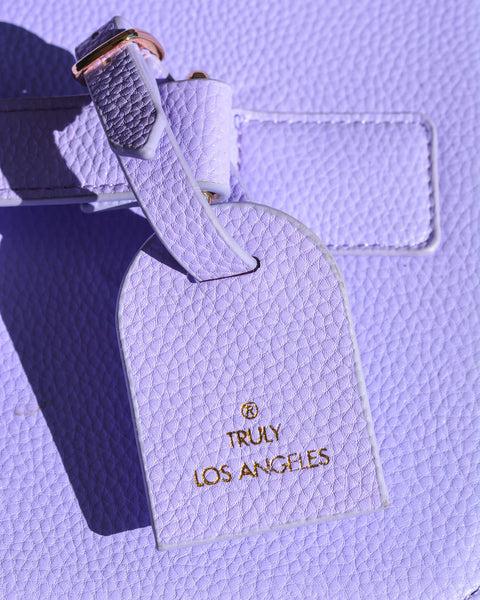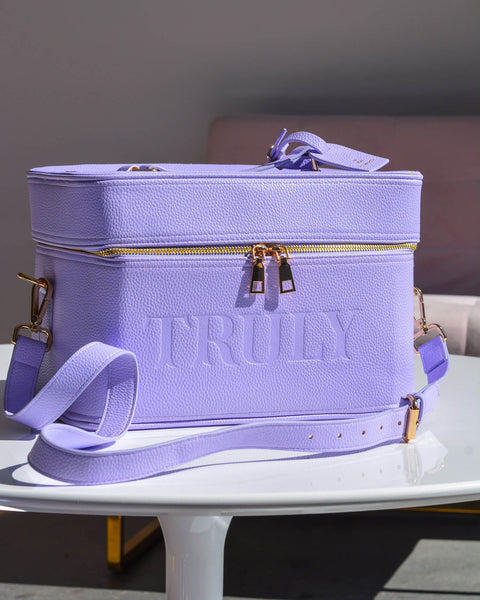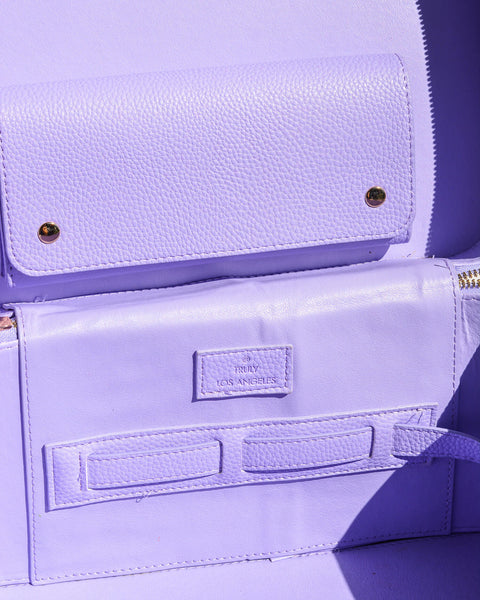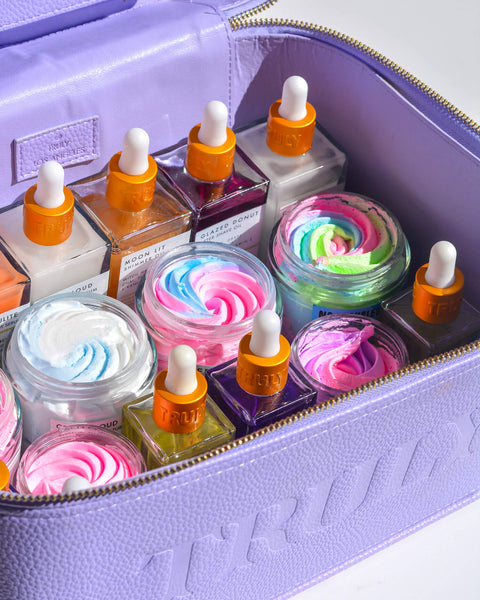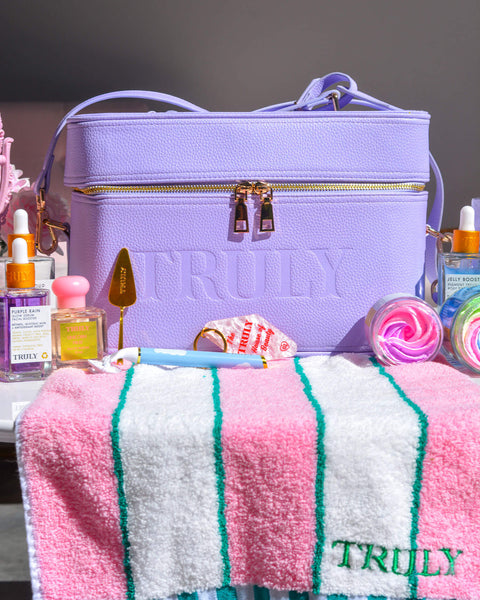 Amalfi Luxury Travel Trunk
The sleepaway Trunk for those with heftier skincare regimens. Enough room to store an 8-step Truly routine, an inside snap-button clasped pocket, and adjustable straps for maximum space and comfort (and style!).
Dimension: 12.6x7.8x8.2 inch
Why it's Special
Our vegan, cruelty-free promise doesn't end with our skincare. Made of 100% vegan leather, tote around your full routine in an all ethical style in purple or yellow.
How to Use
Safely stow a multi step skincare routine in the main pouch and smaller essentials like our signature razor + razor head cartridges in the super safe, small interior pocket. Keep upright when stowing Truly products to avoid spillage. Zip close, and adjust straps to your liking.
Stay updated on our HOTTEST deals, captivating content, and more!