Does Shaving Cream Expire? 5 Signs it's Time to Throw it Out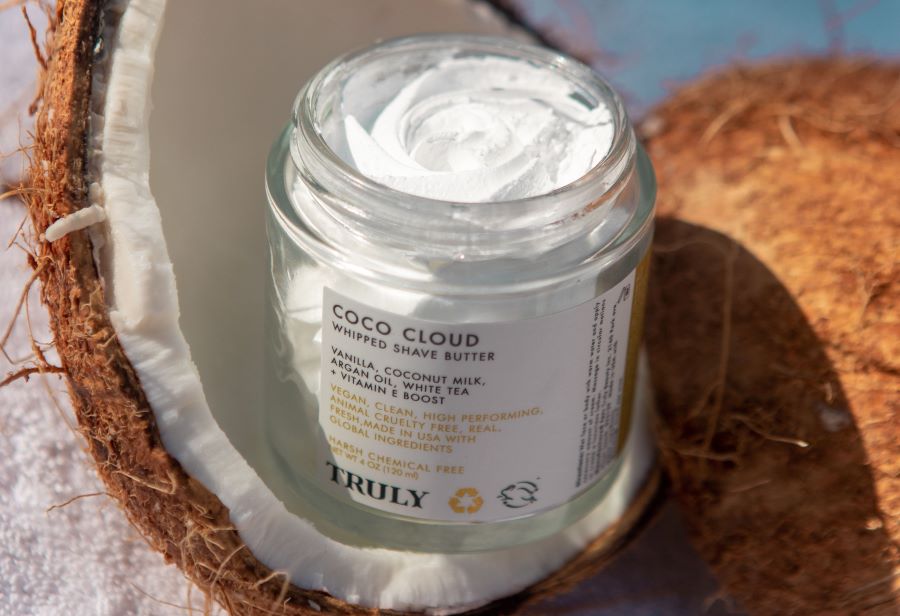 So you've had that can of shaving cream sitting on the shelf for a while now, but does shaving cream expire? Since it plays such an important role in your shave routine, it's important to make sure you're using fresh, quality products. After all, it's what protects your skin against nicks, cuts, razor burns, and bumps. 
The question is, do shaving creams expire and is it okay to continue using it past its expiration date. Lucky for you, we've done all the research and have exactly the answers you're looking for.
Does Shaving Cream Expire?
Yes, shaving cream does expire. Like most beauty products, once it gets past its expiration date, it won't be as effective as it was when it was in date. That's why it's essential to keep an eye on your shaving cream shelf life to ensure you're getting the most from this shaving staple.
The expiry date should be printed on the product packaging. If it reads "Before opening the product," it means the shaving cream can be used until the date printed. "After opening the product" indicates that once you open the product, you'll need to use it within a set time frame which will typically be specified on the packaging. And the "Best before date" refers to the date until which the product will maintain its original quality.
The purpose of shaving cream is to protect and condition the skin, which is why it's essential to always use a fresh, high performing product. Whether you're shaving body or facial hair, shaving cream is imperative for achieving a smooth shave and ensuring an effortless shaving experience.
How Do You Know if Shaving Cream is Expired?
The best way to tell if your shaving cream has expired is to first look at the expiration date. Expiration dates indicate how long a product will remain effective and most importantly, safe to use.
If the product is separating, smells weird, or changes texture (e.g. watery, less foamy), it's probably expired and a sign that you should toss it. Changes of color and scent can be signs of bacteria growth, meaning you should throw it out asap. 
5 Signs it's Time to Throw it Out
Change of color
Change of texture
Change of scent
Separation
It's past its expiry date
If you're seeing one or more of these signs, it's a good idea to dispose of your shaving cream and purchase a new one to avoid any pleasant side effects. Besides making the product less effective and leaving you susceptible to ingrowns and razor burn, it may lead to infections.
What Happens if You Shave with Expired Shaving Cream?
Now you know the answer to does shaving cream expire you might be wondering what would actually happen if you use expired shaving cream. In some cases, it might be safe to use an out-of-date shaving cream as long as there are no changes in its scent or texture. 
However, in most cases, expired shaving creams don't work as effectively, leaving you more vulnerable to razor burn and ingrown hairs. The purpose of shaving cream is to create a protective barrier between your razor and skin. If your shaving cream isn't performing its best, you're more likely to experience post-shave irritation.
If your shaving cream has changed in scent or color, it could indicate bacteria growth, suggesting it's not safe to use and may put you at risk of infection. Generally speaking, it's always best to use a shaving cream before its expiry date.
Shaving Creams You'll Love 
Now you know all the facts about does shaving cream expire, here are some of the best shaving butters you can use to get that perfectly smooth shave every time. 
Soft Serve Whipped Shave Butter
A pink and white swirl of shaving perfection! Soft Serve Whipped Shave Butter comes with a Gold Ice Cream Scoop applicator to serve up your silkiest shave ever. Powered by anti-inflammatory peptides and hydrating hyaluronic acid for an irresistibly smooth, ingrown-free shave. With a deliciously nostalgic strawberry sundae scent! 
Coco Cloud Whipped Shave Butter
What shaving dreams are made of. Coco Cloud Whipped Shave Butter softens the skin and hair with coconut milk, argan oil, and vitamin E for an effortless razor glide and dreamy smooth results. With vanilla's antibacterial properties, this formula secures a shave free of razor burn, bumps, and ingrowns. Plus, it smells like a tropical dream with notes of creamy coconut and warm vanilla. Yum!
Happy Hairless Shave Butter 
A fruity-scented swirl of soothing grape, nourishing vitamin E, and ingrown-fighting lavender. Shaving with Happy Hairless Shave Butter is an absolute breeze. And with its iconic summery scent, you'll feel uplifted every time you lather up. 
Does Shaving Cream Go Bad?
Shaving creams, shaving gels, and shaving butters can all go bad over time, once they've gone past their expiration date. That said, most grooming products (including shaving products) can go bad if they've gone beyond their shelf life, or if you've been storing them improperly. 
Is it Bad to Use Expired Shaving Cream?
Most of the time, using expired shaving cream should be safe provided that it hasn't altered in color, scent, or texture. For instance, if it's only a few days past its expiration date, you're probably good to go.
That being said, if you want to ensure a smooth, bump-free shave, it's always a good idea to use a fresh shaving cream or gel. This way, you'll get the most out of the product and significantly reduce your risk of shave-related irritation like nicks, bumps, and burns.
Using old shaving cream can leave you less protected against your razor. It may not provide you with adequate lubrication, which can lead to razor burn and bumps.
How to Extend the Shelf Life of Shaving Cream
With regards to does shaving cream expire, it does, but you can keep it fresh for longer by following these tips. 
- Store in a Cool, Dry Place: Like most beauty products, make sure you store your shaving cream in a cool, dry place away from direct sunlight that can cause your cream to separate more quickly. Your bathroom cabinet is a good place. Just be sure to choose a place that is free from condensation to avoid mold or bacteria growth. 
- Apply with a Skincare Applicator: Use a spoon or spatula to avoid bacteria transference which can contaminate the cream, causing it to deteriorate more quickly. We recommend Truly's Ice Cream Scoop + Cake Server applicators.
- Keep it Tightly Sealed: Once opened, make sure you always keep the lid on tight when not in use to prevent your shaving cream from contamination. When the cream is exposed to air, it can interact with germs and dry out.
What Can You Do with Expired Shaving Cream?
Don't want your old shaving cream to go to waste? Luckily, there are plenty of uses for expired shaving cream. For starters, you can use it to polish metals and restore their shine. You can even use it to clean the windows and doors. 
Shaving cream is also an effective jewelry cleaner. It gently polishes dull jewelry to make it bright and shiny again. Alternatively, try removing stains with your expired shaving cream. Just spray a small amount directly on the stain, let it dry, and remove with a vacuum cleaner. 
Shop Your Smoothest Shave
Choose from one of the below shaving sets to get that dream shave every single time. Clean, vegan, cruelty-free and infused with natural ingredients, these shaving sets deeply nourish and care for the skin while providing the most luxurious experience.
Glazed Donut Shave Set
A supermodel shave routine featuring a cleanser, shave butter, after shave oil, and lotion, plus a razor and gold spoon. Leaves you feeling sensually smooth and smelling like sweet vanilla glaze. 
Ultimate Smooth Legend Shave Set
The shave routine everyone's obsessed with. Includes a pre-shave scrub, shave butter, after shave Oil, plus a magnetic razor and vegan fur bag. Experience new levels of smooth when you shave with Smooth Legend.
Ultimate Coco Cloud Shave Set
Bring the Bahamas to your bathroom with this creamy, coconut-scented shave set. Featuring a whipped shave butter, after shave serum, and moisturizer, plus a razor and cloud bag to give you a dreamy smooth shave minus razor burn and ingrowns.
Does shaving cream expire? It does and it can become less effective once it goes past its exp date. To prevent spoilage and ensure you always achieve a close, smooth shave, be sure to store your shaving cream properly and use it before it expires. 
Watch the viral shaving routines people can't get enough of:
Share
---