Hair Mask Vs. Conditioner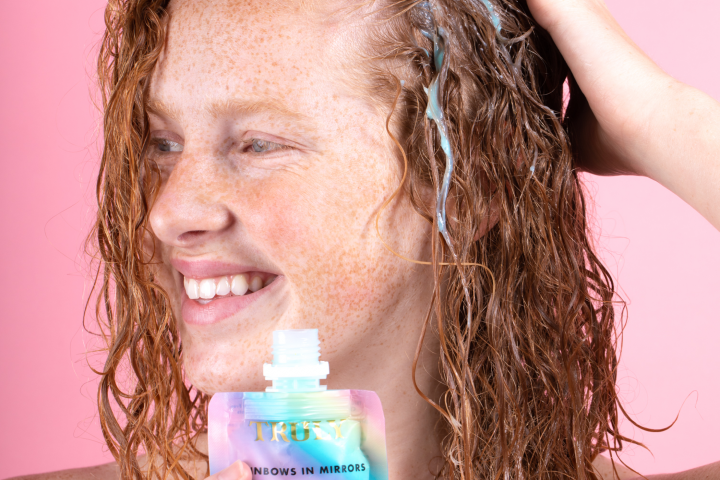 Ever been curious as to what the difference is between a hair mask and conditioner? Should you use both? Just one? And why?
Nearly every hairstylist out there has an opinion about the hair mask vs. conditioner debate. The majority would tell you that hair masks are better worth the investment since they're more nourishing and better absorbing.
But there are some cases in which a hair conditioner may be a better option than masks. 
WHAT'S THE DIFFERENCE BETWEEN A HAIR MASK AND CONDITIONER?
There's a lot of confusion surrounding these two hair care products. So, what really is the difference between the two?
A hair conditioner conditions. It delivers hydration to strands, making them soft and manageable. Many people use conditioner after shampooing to restore moisture and prevent dryness. 
A hair mask also hydrates the hair strands -- but much more intensively. Hair masks usually contain butters, oils, and silicones to condition, detangle, and nourish your hair. Most people use a hair mask once a week to tackle everything from frizz to damaged hair.
The key difference is that hair masks do a better job at hydrating hair. 
Because hair masks typically have smaller particles than conditioners, the product absorbs better, meaning your hair stays conditioned for longer. Masks help to restore the hair shaft and can prevent issues like breakage. 
WHEN TO USE CONDITIONER VERSUS HAIR MASK 
Hair Masks Work Great for Bleached Hair
Processed hair needs all the help it can get, which is why using a hair mask every time you wash your hair instead of conditioner can make all the difference to the quality of your strands.
Bleach can break the protein bonds in hair strands, which leaves it prone to dryness, breakage, and overall dullness. The lighter you go, the more damage your hair endures! 
If your recently lightened hair looks dry and distressed, we highly recommend investing in a strengthening and repairing hair mask and using it after every wash.
We love our Unicorn Locks Repair Hair Mask, as it's formulated with keratin amino acids and avocado to repair, strengthen, and moisturize your mane. Plus, it'll make your hair look extra glossy!
Conditioner is Better For Fine Hair Types
If you have fine or thin hair, you'll benefit the most from a deep conditioner. Masks are usually far too heavy for this hair type, weighing it down and stealing its bounce. Stick to a lightweight conditioner if you have healthy hair or a deep conditioner if your hair is in very poor condition.
If your regular conditioner is weighing your hair down, try Truly's Super Flower Conditioner. It's loaded with natural ingredients like hemp oil, lavender, and provitamin B5 to spur hair growth, thicken strands, and moisturise the scalp.
You may also want to consider sticking to your regular conditioner if you have oily hair. 
Masks Offer Deeper Hydration
Hair types that will benefit the most from swapping out their conditioner for a mask post-hair wash include Afro and mixed hair types, as they are prone to frizziness and dryness. 
You can try all the leave-in conditioners you want, but you won't get better results than from a nourishing, antioxidant-packed hair mask.
Truly's Coco Rose Milk Strengthen and Shine Mask blends hydrating coconut oil with soothing rose to nourish dry hair, improve scalp health, and support hair growth. This hydrating mask recovers the overall health of your hair.
Hair Masks Can Cause Product Build Up
A main disadvantage to masks is that, when used on a daily basis, you will experience build up much quicker. This may cause your hair to appear less voluminous simply because it's weighed down from all that product. 
A great as they are for soothing and repairing hair cuticles damaged from coloring, hot tools, and even chlorine, hair masks can be overused. 
Use a clarifying shampoo like Truly's Super Plant Shampoo to clear away dead skin cells that can build up on the hair follicles. 
Masks Resolve Different Hair Issues
Whether you are dealing with damage, dryness, dandruff, or dullness, there's a hair mask out there designed to treat your exact hair complaint. While conditioners claim to do various things, masks are made up of smaller molecules, meaning they can penetrate your strands more effectively, maximizing the effects.
Masks are essentially hair treatments that resolve various concerns. Think of them like your face masks -- they work in the same way. 
Looking for a mask to restore color and reinforce damaged ends? Try Truly's Rainbows in Mirrors Split End Treatment. It's formulated with nourishing argan oil and shine-inducing avocado, which work hand in hand to delete dryness, mend brittle ends, and bring illumination to dull strands.
HOW TO USE HAIR MASKS VS CONDITIONER
First and foremost, both should be applied to wet hair. In addition, they must be left on for at least a few minutes for them to be able to fully penetrate your hair and work their magic. 
Here's a brief guide on how to use both.
Conditioner: Simply squeeze the excess water out of your hair, rake the product through the mid-lengths and ends of your hair using your fingers, and let it sit for 2-3 minutes before rinsing. 
Hair Mask: Simply squeeze the excess water out of your hair, comb the product through the mid-lengths and ends of your hair, and leave it on for 10-15 minutes. You can also leave it on overnight for more intense results. Simply cover your hair with a shower cap, snooze, and wake up with smoother strands. Rinse well with lukewarm water.
You can also apply a small amount of your hair mask to the ends of your strands as a leave-in, hair smoothing treatment.
Hair masks and conditioners both have their benefits. However, masks are a clear winner when it comes to the overall performance of both. Deeply hydrating, fortifying, and nourishing, masks do an excellent job at supporting hair health. 
You also might want to consider incorporating them both into your hair care routine, using them interchangeably on wash days.



Share
---