Paris Hilton Just Revealed Her Beauty Secrets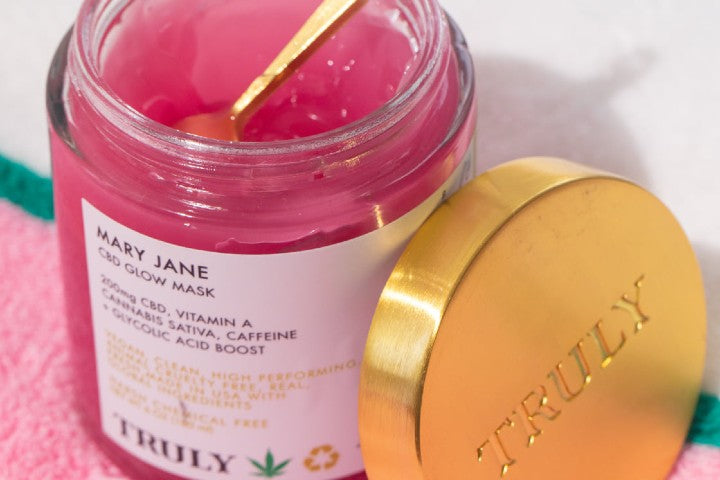 Businesswoman, heiress, and the original social media influencer, Paris Hilton is a jack of all trades. Over the years, she's created music, fragrances, and she even has her own skincare line (Prod.n.a, if you hadn't heard). 
And now, she's announcing a new partnership with wellness platform Viome, which provides at-home tests to generate customized dietary recommendations and supplements. 
Clearly, she's got a lot going on, but she's not too busy to share some of her juiciest beauty secrets.
Below, we reveal some of Paris Hilton's hottest skincare tips that she's shared over the years. 
She's Devoted to Her Skincare Routine
"I'm obsessed with skincare, so I do my whole skincare routine," she tells Marie Claire in one of her latest interviews. "That's a lot of different steps, because I use a lot of different products, and also beauty gadgets like FOREO."
One of her favorite skincare products is U Beauty's The Barrier Bioactive Treatment, a restorative overnight treatment that uses bioactive marine ingredients to deliver visibly softer, youthful-looking skin. For a more wallet-friendly option, we recommend Truly's Cream Skin Face Moisturizer, which blends antioxidant-rich sea kelp with ultra-hydrating hyaluronic acid to soften skin, reduce inflammation, and plump the complexion.
Her Secret to Glowing Skin is "Unicorn Spray"
If you want to look as radiant as Paris Hilton, try spritzing yourself with her rose water-infused spritz called Unicorn Mist. It's a "magical blend of pure rose water extracts" and according to the website, "the exact rose water extract spray Paris uses to keep her skin glowing and fresh all day long!"
We also love Truly's Volcanic Rosewater Mist, an infusion of calming rose, healing aloe, and brightening vitamin C for a hydrated, glowing complexion much like our favorite socialite's. 
She Dunks to De-Puff
When W Magazine asked the former reality star about the best beauty trick she's learned on set, Hilton answered: "One trick I that picked up years ago on a photo shoot was to fill a giant bowl with bottled water and ice and dunk your face in it for as long as possible. It helps wake you up, and the ice helps with any puffiness."
It sounds kind of uncomfortable, but ice has been proven to deflate puffiness, tighten the skin, and wake up your complexion. Give it a try! It's easy, costs nothing, and involves zero lavish beauty products. Anyone can do it and enjoy the benefits.
Sometimes, She Wears Five Masks in One Day
Back in 2016, in an interview with InStyle, Paris Hilton confessed to being something of a skincare junkie. At one point, she even wore multiple face masks in one single day. Now that is commitment!
"The past two nights, I've worn like five masks in one day," she explained when asked about her at-home beauty routine.
While dermatologists generally don't recommend applying too many products at once, especially if you have sensitive skin, you can definitely benefit from applying two or three with different benefits.
One of our favorites is Truly's Mary Jane Glow Mask. It's exfoliating, hydrating, and brightening for that Hilton-like glow. To banish blemishes, we recommend applying Truly's Hemp Jelly Face Mask, which tackles zits without drying out your face. And finally, for the ultimate anti-aging face mask, our top pick is Truly's Starface Jelly Sleep Mask. Like its name suggests, you can wear this overnight to wake up with radiant, revived skin. It's made with powerhouse actives like retinol and alpha hydroxy acids to smooth the complexion and reduce the appearance of fine lines and wrinkles.
She Loves Gadgets
In addition to her FOREO facial cleanser, Paris Hilton's holy grail device is a huge LED LightStim machine. 
"I love having this as part of my skincare routine because it really just makes all the products go into your skin," she tells Harper's Bazaar. "I've had this for four years now and I love it, I really see a huge difference." 
Her PM Skincare Routine Takes Just Under an Hour
Whether you know her from The Simple Life, Hollywood red carpet events, her recent Netflix show, or her product lines, Paris Hilton is one of those celebs that's hard to forget. Super glam and always glowing, how can you possible forget her?
That said, the glow doesn't come without the commitment. Paris Hilton's night time skincare routine includes multiple steps and products, such as face masks, eye creams, and intensive overnight treatments. 
Looking for an anti-aging skincare routine to add vibrancy to your complexion? Reach for Truly's Ultimate Skincare Bundle.
She Never Leaves the House Without Sunscreen
According to Hilton, her number one skincare rule is always wearing sun protection. And it was a lesson she learned from someone very close to her. Nope, not her sister Nicky Hilton. Her mom!
"My mom's number one rule that she enforced was to stay out of the sun and to use sun protection," says Hilton. 
She said in another interview with Dazed, "You only get one complexion so you have to treat it with love and care. When I do go out in the sun, I always wear at least SPF 30 sunscreen." 
No wonder the woman doesn't do Botox. She's so skincare-savvy, it's simply not needed.
Sure, Paris Hilton probably has a talented makeup artist at hand. But at the end of the day, you can't fake great skin. And Hilton's is practically flawless. Whether she's in a photoshoot for Vogue, sat in the front row at Fashion Week, or walking the streets of Los Angeles, Paris Hilton always oozes glamour and head to toe dewiness. 
In recent months, she's become a trending figure on social media -- much like her former bestie Kim Kardashian. If it's the first time you're hearing about, go check her out. We're sure you'll be just as smitten as we are.
Share
---