Step by Step Anti-Acne Routine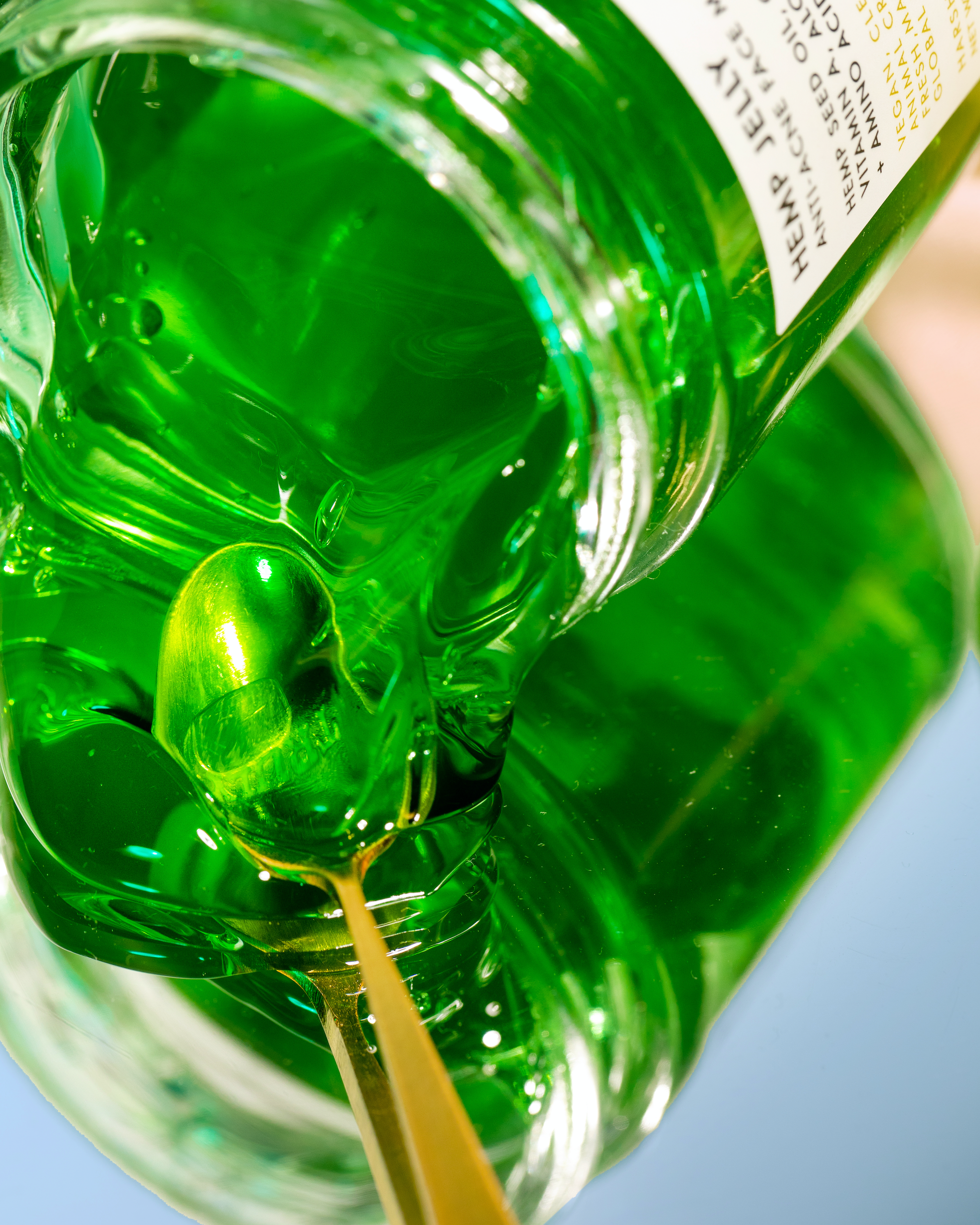 Hello Truly Beauty babes. Hope you're feeling beautiful--tell us if you are! This blog today is for those who suffer acne but may not know where to start. Have you ever looked at our product list and didn't know which would be best for your skin? This piece is just for YOU! We are going to create a routine just for you--this routine can compliment all skin types but is specifically for those who battle acne. We will start from step one and work our way down. 
Step 1: Cleanser Time!
Having a cleanser that works is crucially important for acne. You want to find a cleanser that will deeply cleanse without drying your skin out. Remember: dry skin = prone to breakouts! A great face wash that will target all types of acne is our CBD Jelly Anti-Blemish Cleanser. It should be used twice a day, AM & PM. It's a great cleanser for double cleansing, too. This product features these key ingredients:
CBD: this component of the cannabis plant helps reduce inflammation and keeps the skin moisturized. 
Salicylic Acid: a common exfoliator, salicylic acid helps shed dead skin and zaps away bacteria.
Vitamin A: a natural retinol, vitamin A can help renew skin and smooth out the appearance.
Step 2: Time to Tone!
Toning is a great step in a skincare routine because it can deeply clean the pores, reducing bacteria and pollutants in your skin. Toners can also help minimize the appearance of large pores. Toning is best to do AM or PM--we recommend PM! Our CBD Jelly Toning is an aloe-based hydrating toner. It's perfect for acne-prone skin due to the hydrating properties. Let's go over the key ingredients:
CBD: 100mg of CBD to reduce inflammation and keep the skin moisturized.
Glycolic Acid: helps exfoliate the skin, cleansing the skin from gunk in the pores. 
Tea Tree Oil: nature's antibacterial helps cleanse the skin without drying it out.
Rose Petal: these extracted flowers can help soothe the skin, prompting softness. 
Step 3: Did Somebody Say Serum?
Serums are a crucial step in your skincare routine. Serums are lightweight potions that deeply penetrate the skin with active ingredients. If you haven't added a serum into your anti-acne routine, then you totally should! Look for a serum that has anti-acne ingredients, such as our CBD Jelly Face Serum. Let's discuss the key ingredients:
CBD: 150mg of CBD to calm inflamed zits while providing moisture for the face.
Salicylic Acid: exfoliates pimples and clears out debris + bacteria
Vitamin A: a natural retinol that helps reduce wrinkles and smooths out skin
Step 4: Is An Acne Patch Needed?
Sometimes, we have those pesky pimples that won't be diminished on their own. It's so tempting to pick them, seeing that fluid squeeze out can be pretty enticing! However this can lead to scarring or irritation which is never the goal. Our Super Acne Patches can really ease those inflamed zits. We have three different kinds of Super Acne Patches:
Super CBD Patches: Hemp Seed Oil, Glycolic Acid, Hydrocolloid. These are great for surface pimples or popped pimples.
Super Heart Patches: Hydrocolloid, Benzoyl Peroxide, Citric Acid. These are ideal for those below-the-surface pimples or surface pimples or freshly popped.
Super Star Patches: Retinol, Salicylic Acid, Hydrocolloid. The stars are usual for those below-the-surface zits or surface pimples.
Step 5: It's Time For A Mask!
A few days a week, it's always good to apply a mask. The mask in question is our Hemp Jelly Anti-Blemish Mask. We have so many reviews about the effectiveness of this mask so we are really proud of this product. It's cooling sensation is great to calm down irritation and keep pimples at bay. This particular mask should be applied after a serum, but before any oils/creams. Allow the mask to dry before moving onto the next step. Outside of the sensation you get from this mask, it works with these key ingredients:
Hemp Oil: a hydrating ingredient that helps balance out our natural oils. 
Ginseng: an ideal anti-inflammatory that can reduce irritation.
Vitamin A: a natural retinol that help resurface the skin
Step 6: Moisturize, Baby!
Now the final step for anyone routine: creams!  Moisturized skin is happy skin--you don't want to deal with dryness. Having dried out skin can actually lead to more acne so we never want to let our skin get too dry. We have the perfect face cream for those who are acne prone: our Flower Child Anti-Aging Face Cream! This is a lightweight face cream that won't clog your pores. Let's review the benefits:
CBD: we've stated the benefits of CBD a lot in this blog, but CBD can help reduce inflammation and it can keep irritation at bay.
Hyaluronic Acid: this hydrating ingredient can reduce the redness of acne and can protect the skin from environmental stressors. 
That's a wrap on our anti-acne routine! Be sure to keep up with us on YouTube, where we show many routines and tips to improve your skin. 
Share
---