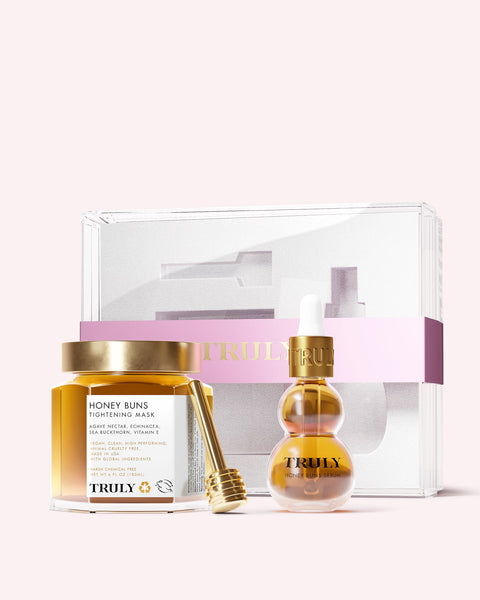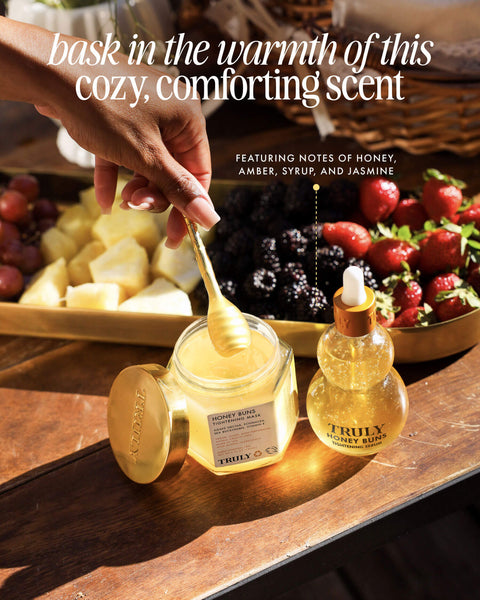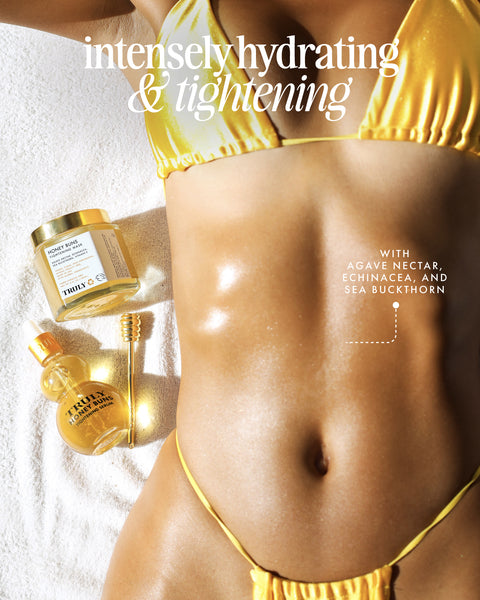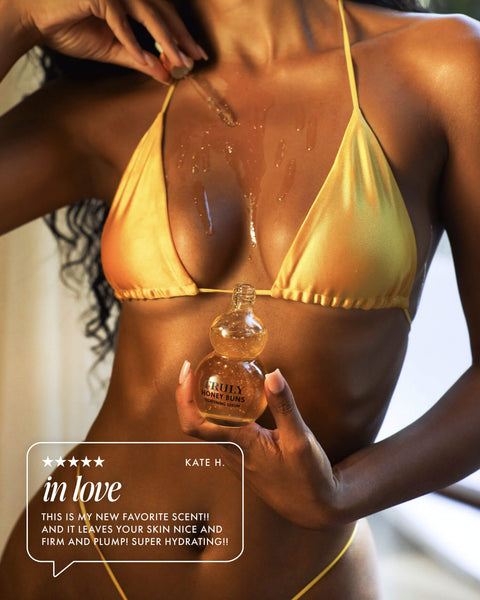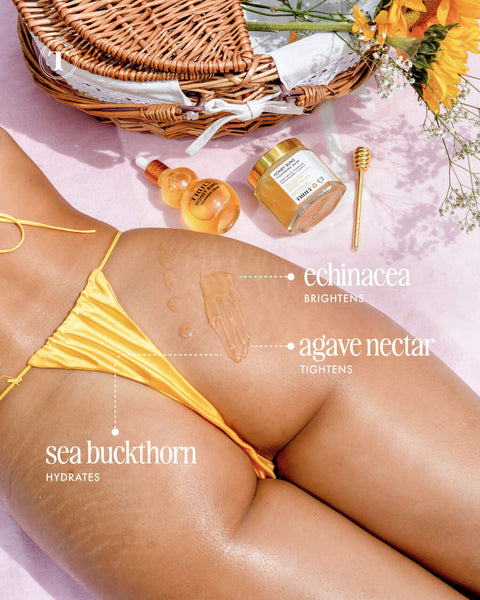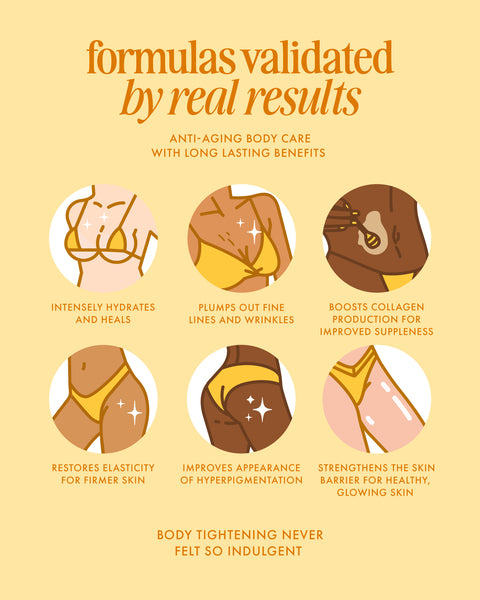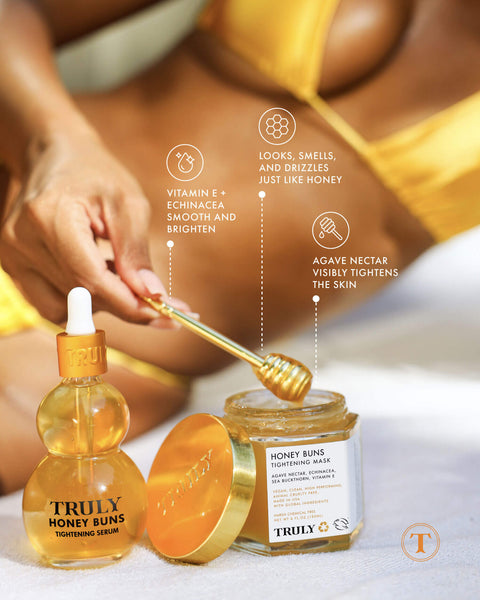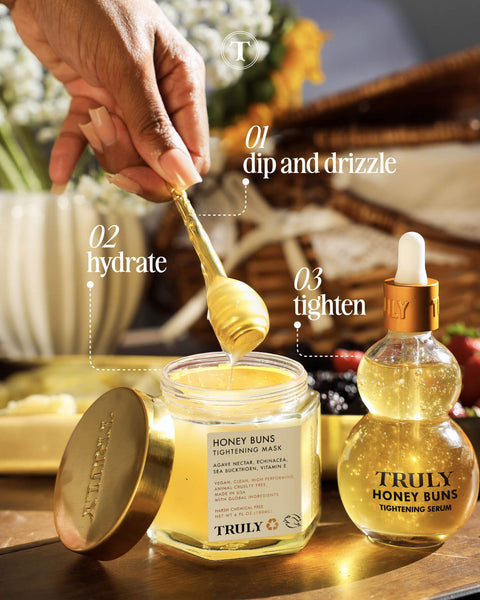 Honey Buns Tightening Mask and Serum Set
>Good to Know:
Tightening
Hydrating
Resurfacing
Dip, twist, drizzle…Take self-care to a whole new level with this deeply indulgent, honey-scented body care routine featuring a body mask, serum, and our limited edition Honey Dipper Stick. Enriched with agave nectar, sea buckthorn fruit oil, echinacea, and vitamin E, these dreamy formulas melt into the skin, smoothing out fine lines, sculpting sag, and softening acne scars. 100% vegan: powered by honey-scented agave.
What's Included:
🍯Honey Buns Mask
🍯Honey Buns Serum
🍯Gold Honey Dipper Stick
Essential Ingredients:
Agave Nectar ✨
Echinacea 🌸
Sea Buckthorn Fruit Oil 🌿
Vitamin E 💦
Full Ingredients:
Honey Buns Mask:
Honey Buns Serum:
Wait..it's Not Honey?
We developed a unique formula made with a blend of high-performing, vegan ingredients such as agave, echinacea, sea buckthorn oil, and vitamin E to bring you a honey-like skincare treat that tightens and hydrates.
It feels, looks, and smells just like honey. The only difference? It's vegan, sustainable, and harnesses the rejuvenating power of a newly discovered skincare elixir…agave nectar.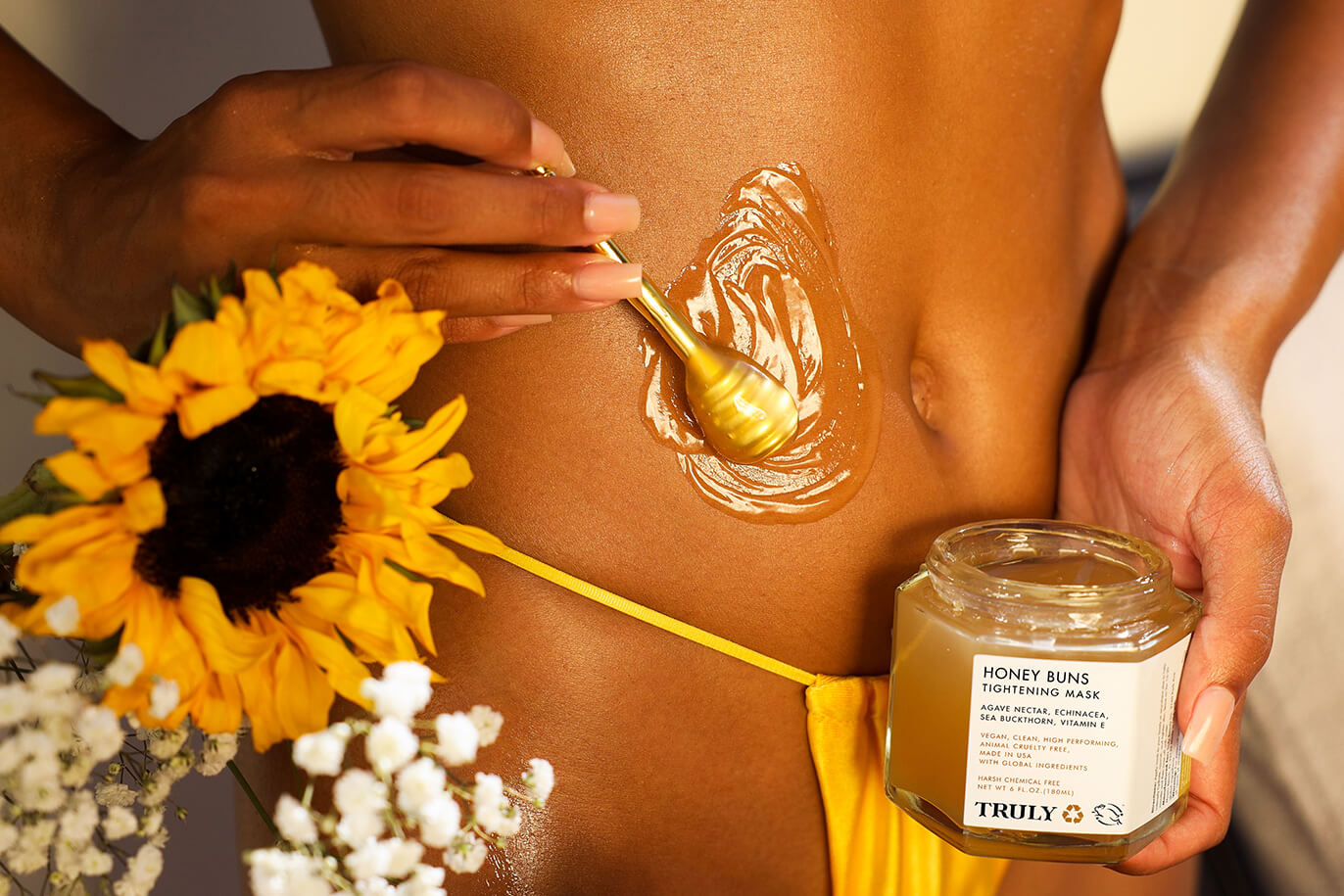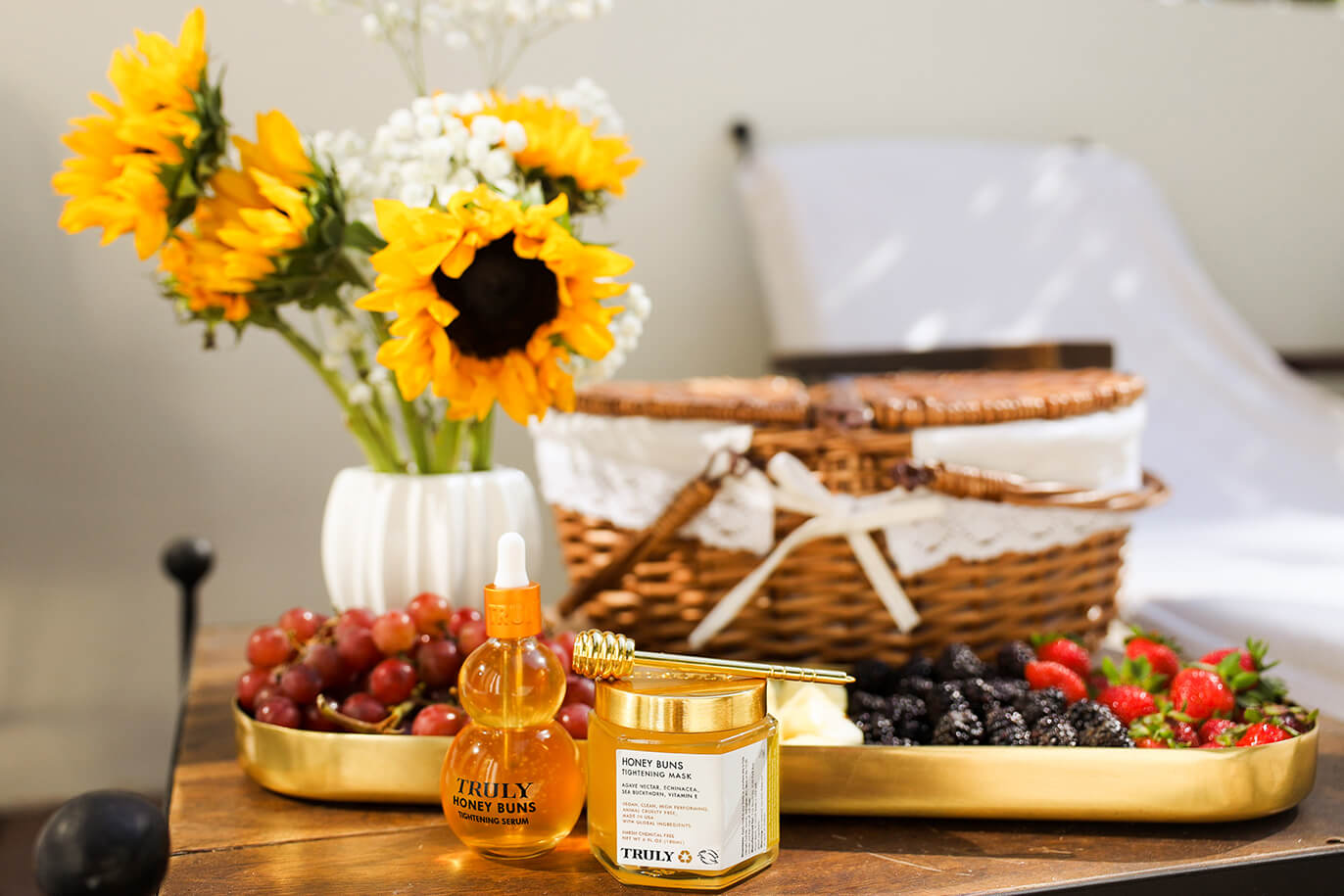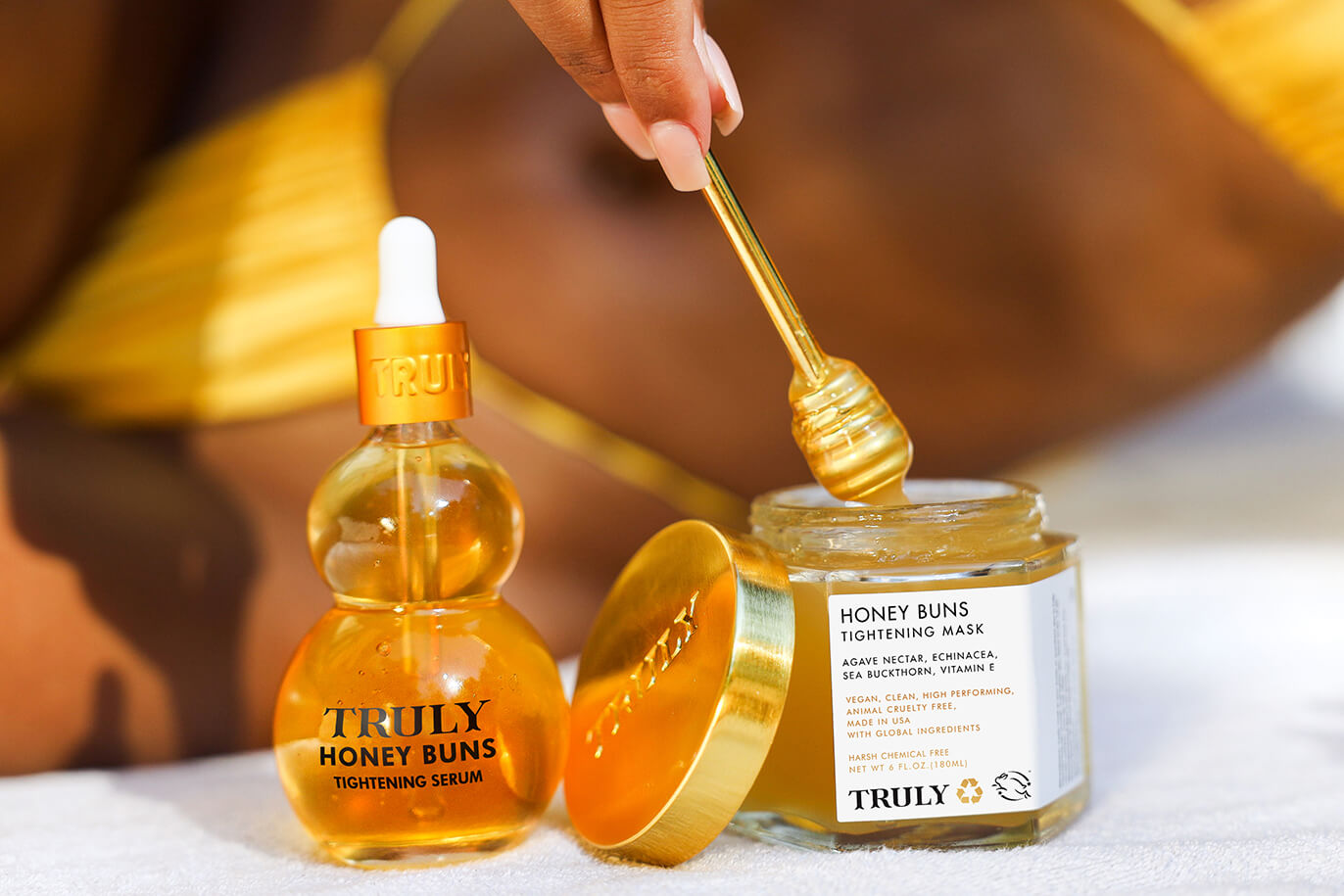 Bundle Breakdown:
Honey Buns Mask 🍯
Drench your skin in this agave-powered body mask to hydrate, tighten, and soothe. Let it sink into your skin for 15-20 minutes, then rinse off.
Honey Buns Serum 🍯
Massage 4-5 drops of serum into clean, dry skin. Its blend of hydrating agave + collagen-boosting echinacea will leave skin smooth, supple, and springy.
Gold Honey Dipper Stick 🍯
Dip into your jar of honey, twist, and drizzle over your skin. Applying skincare has never been so satisfying!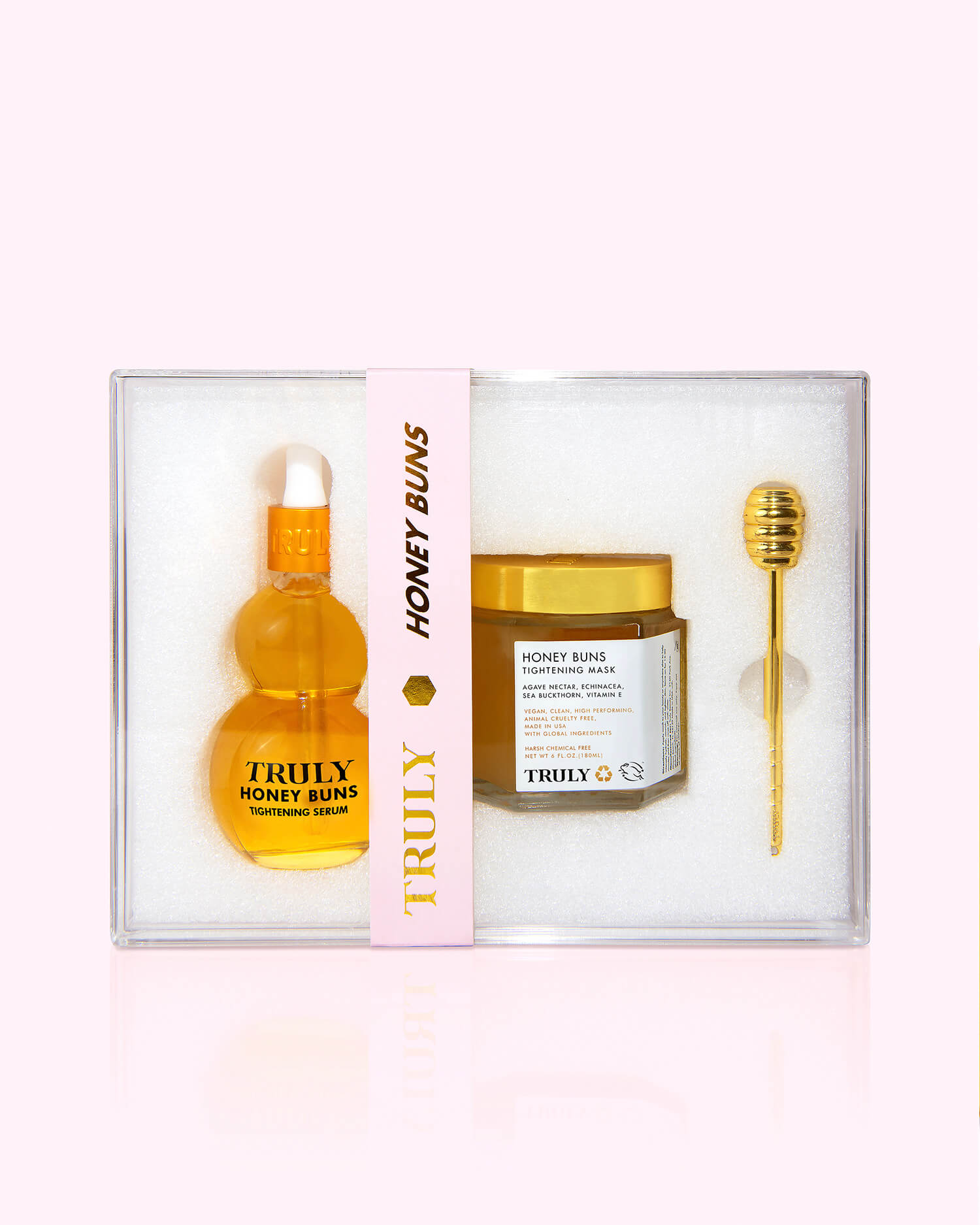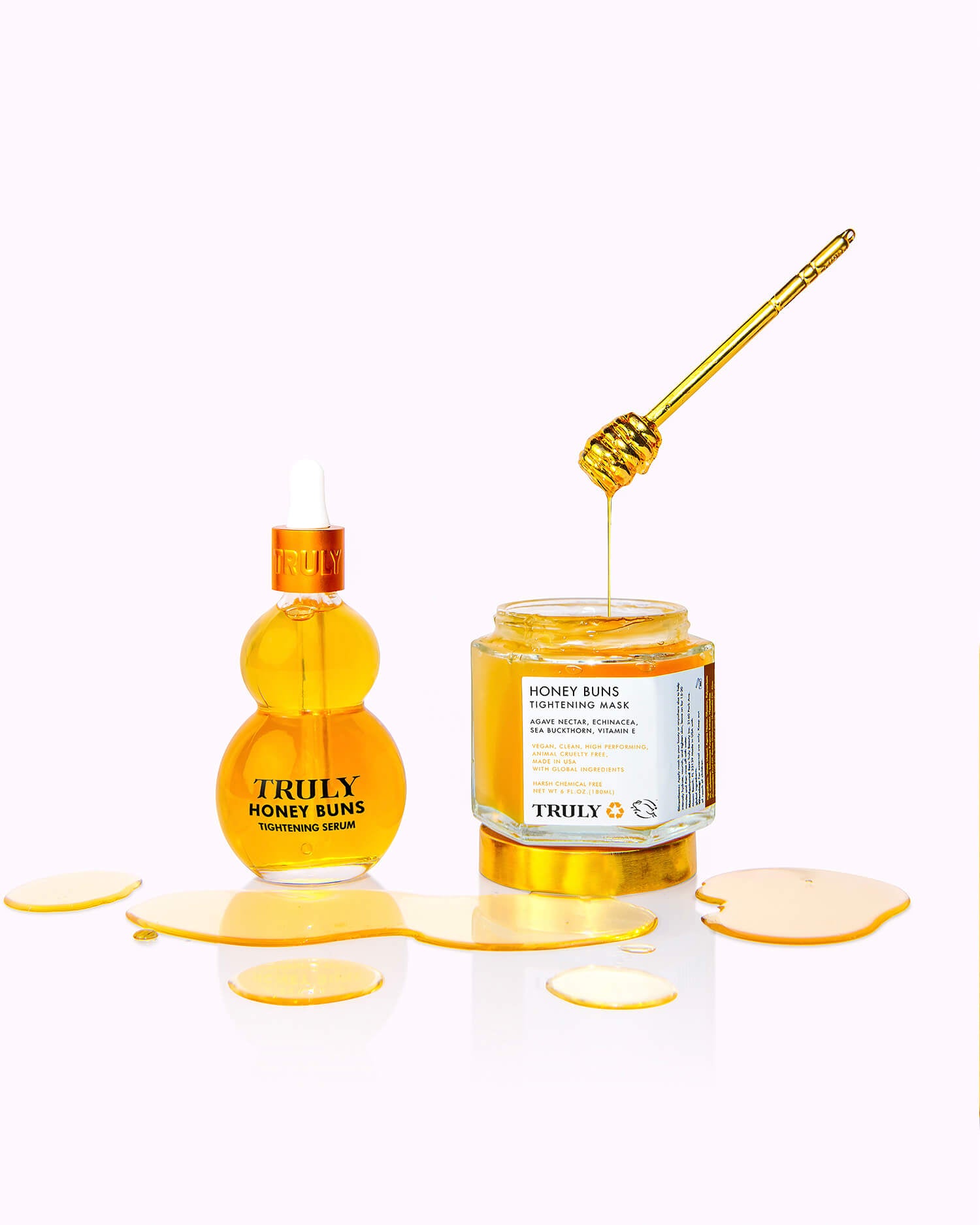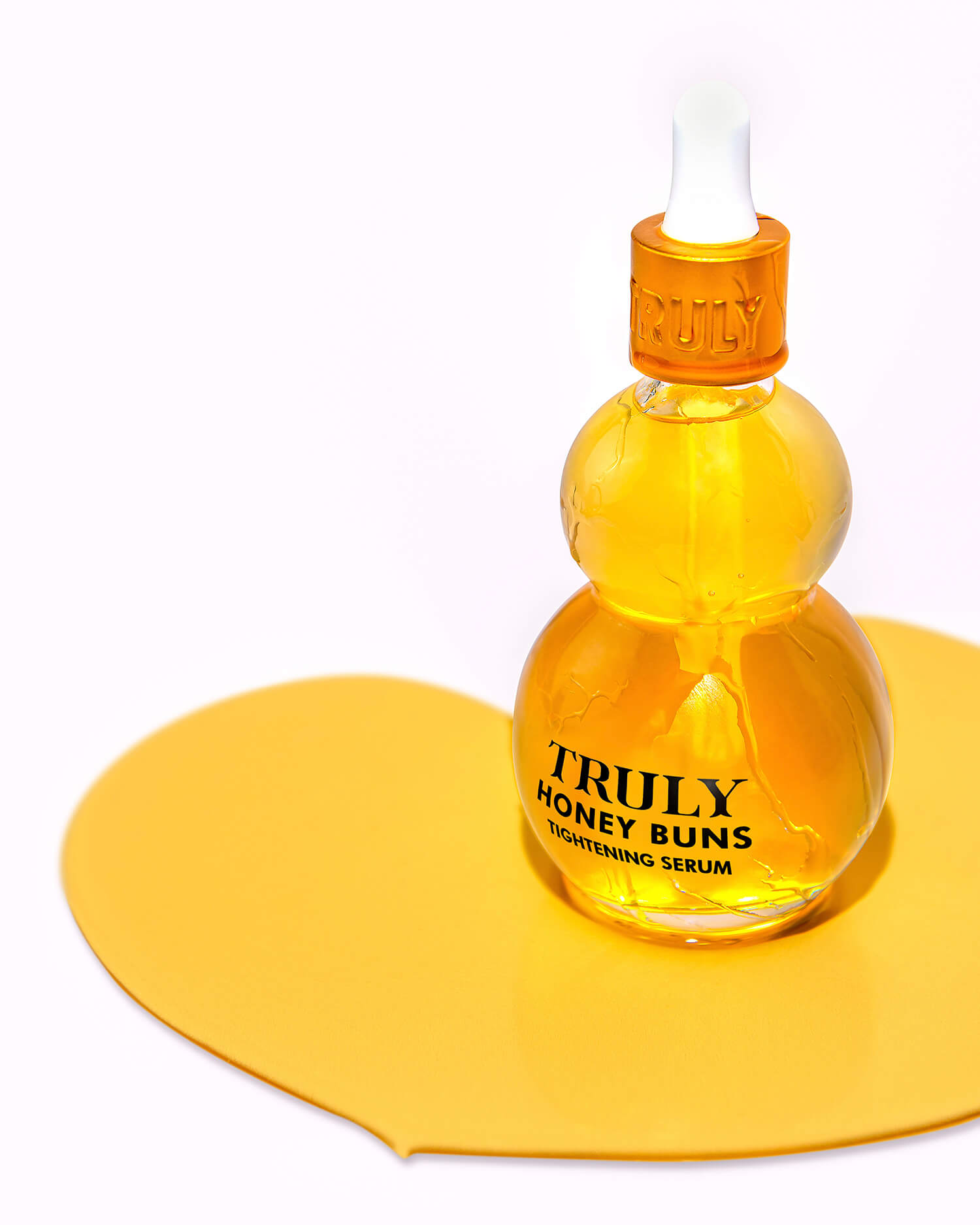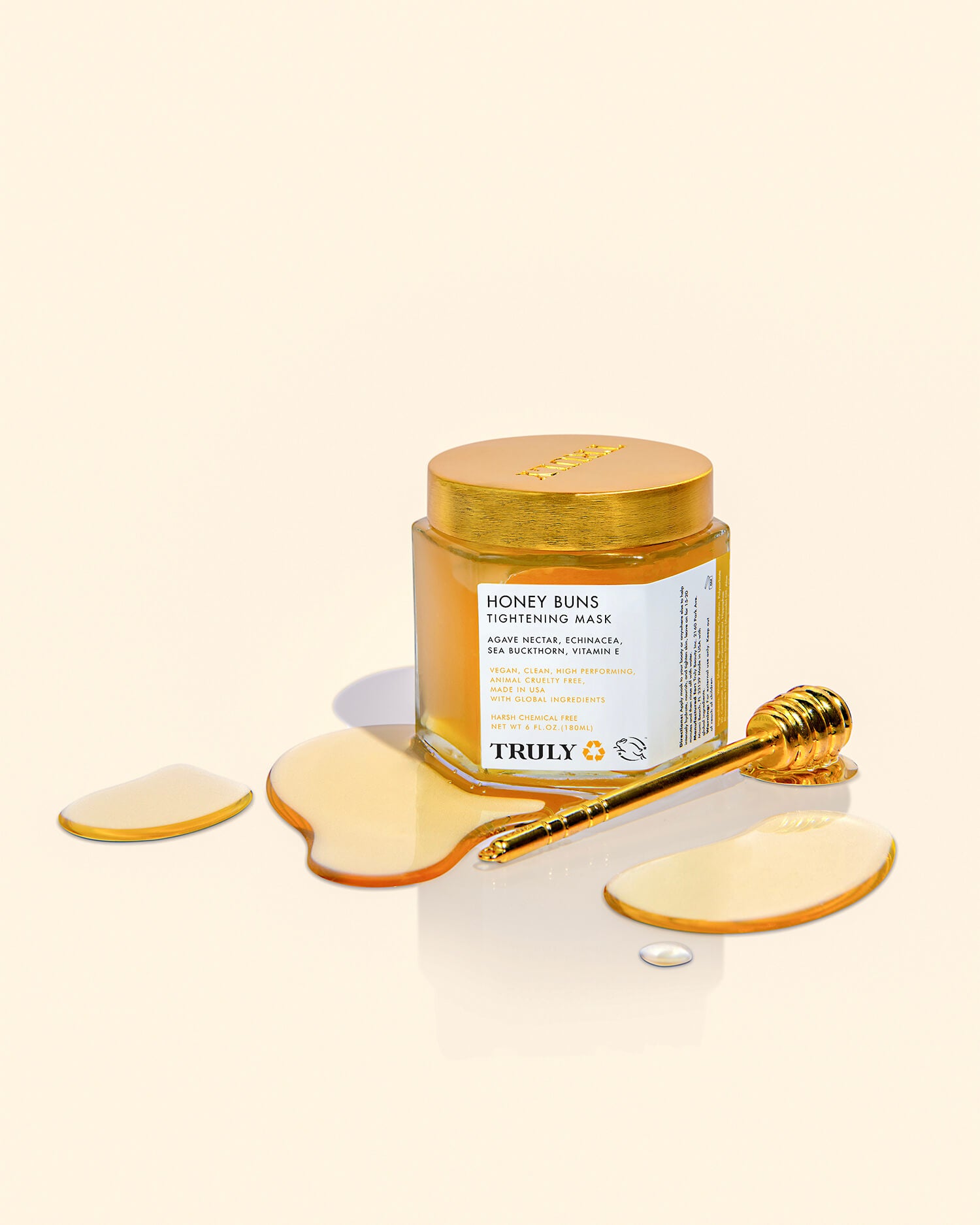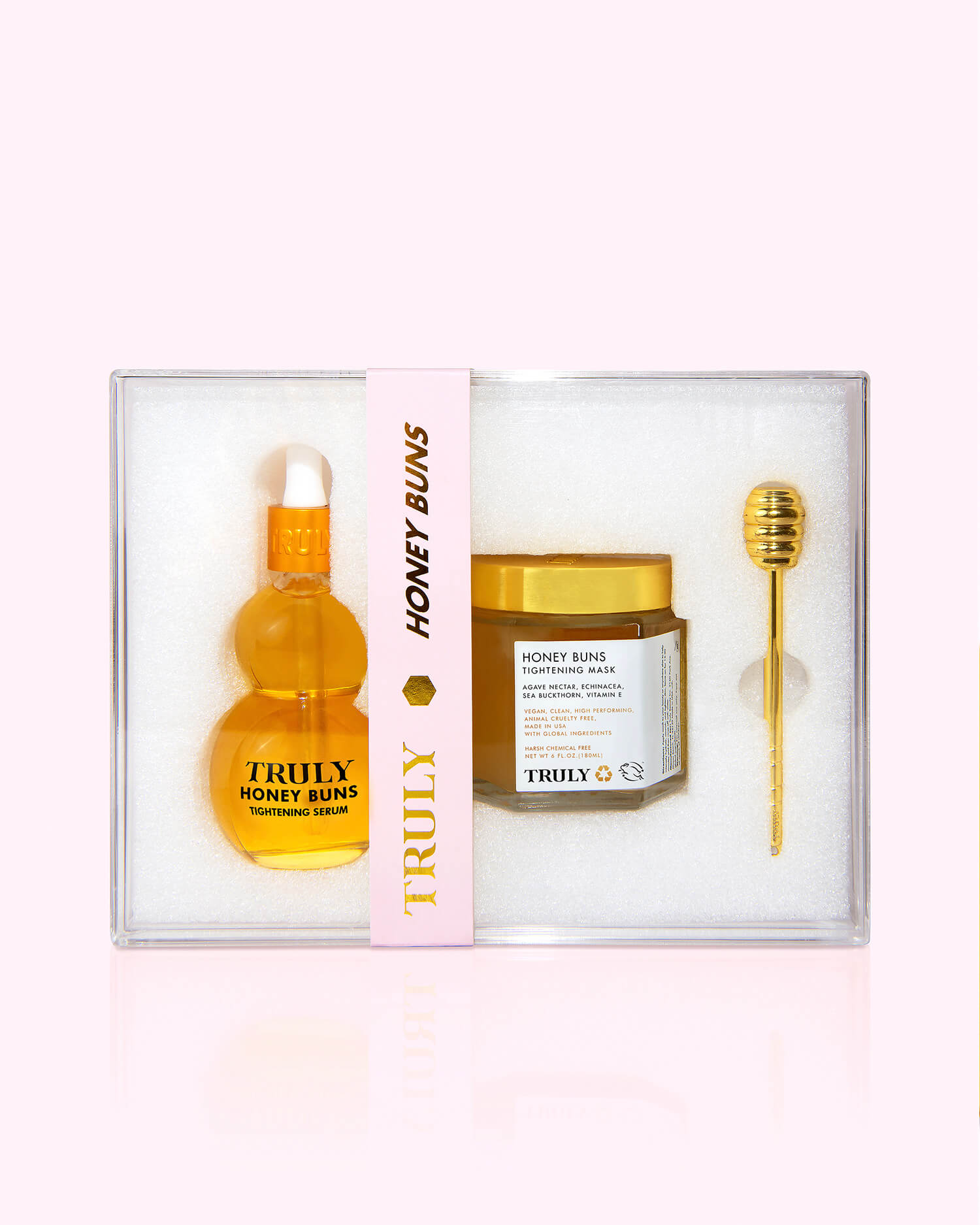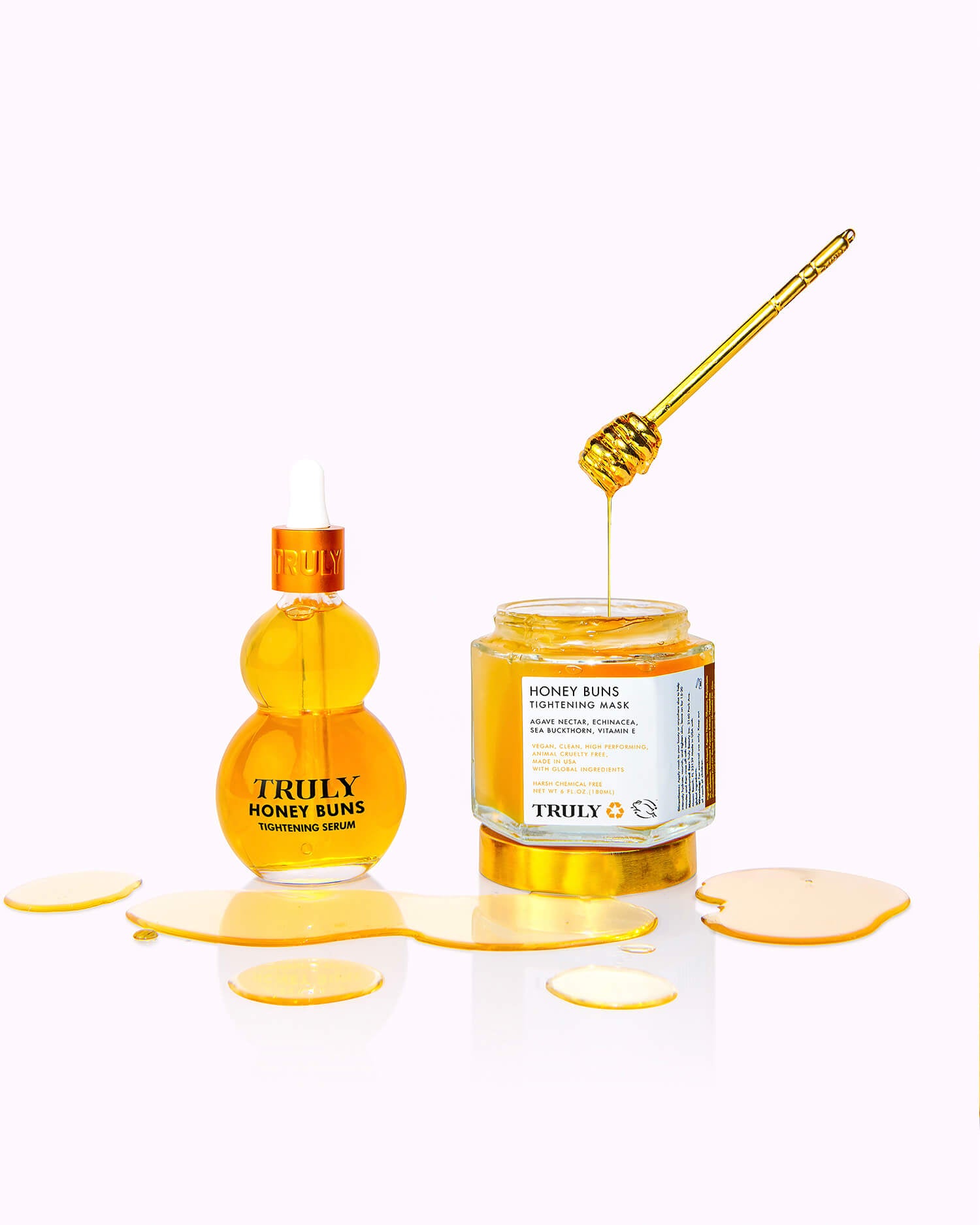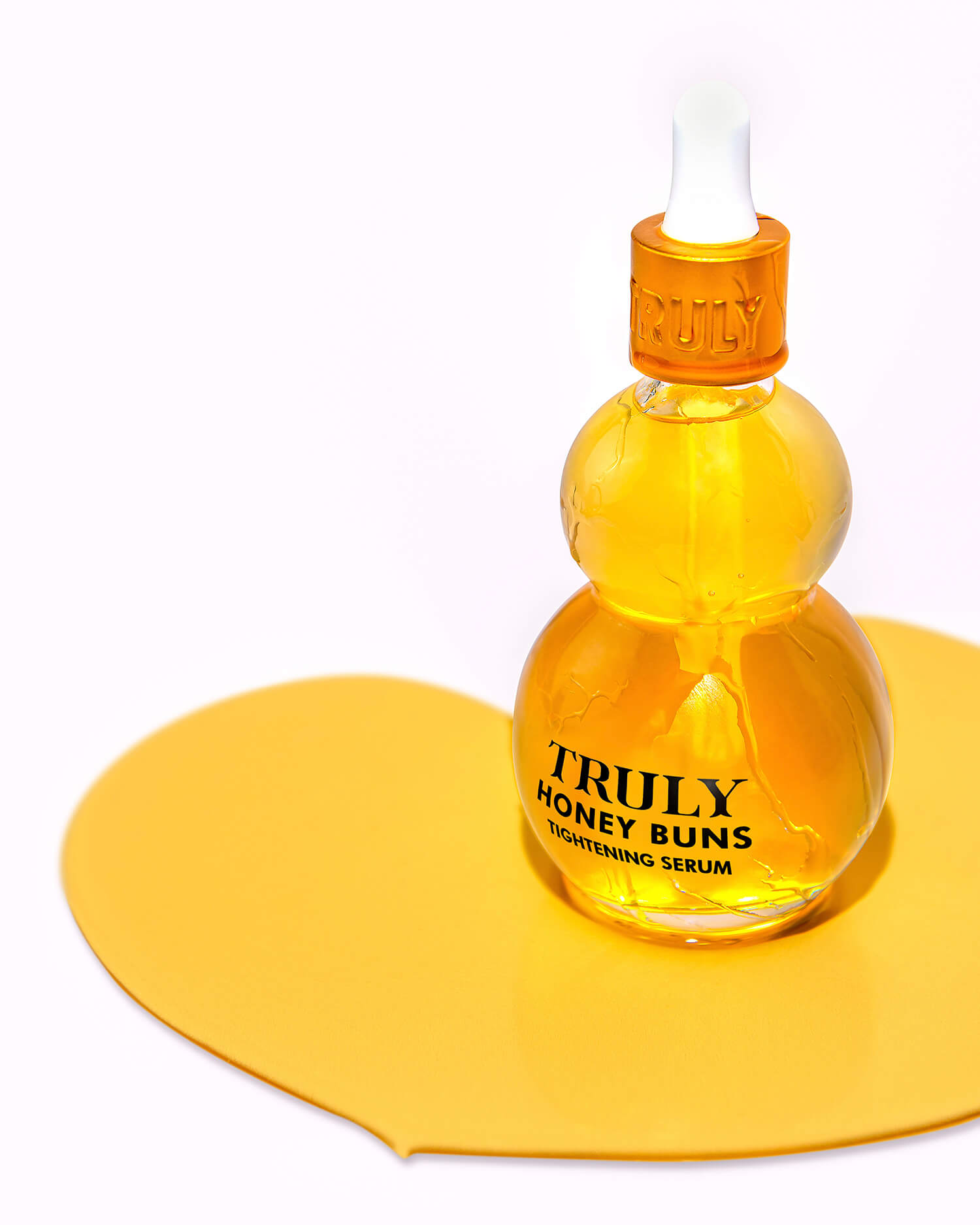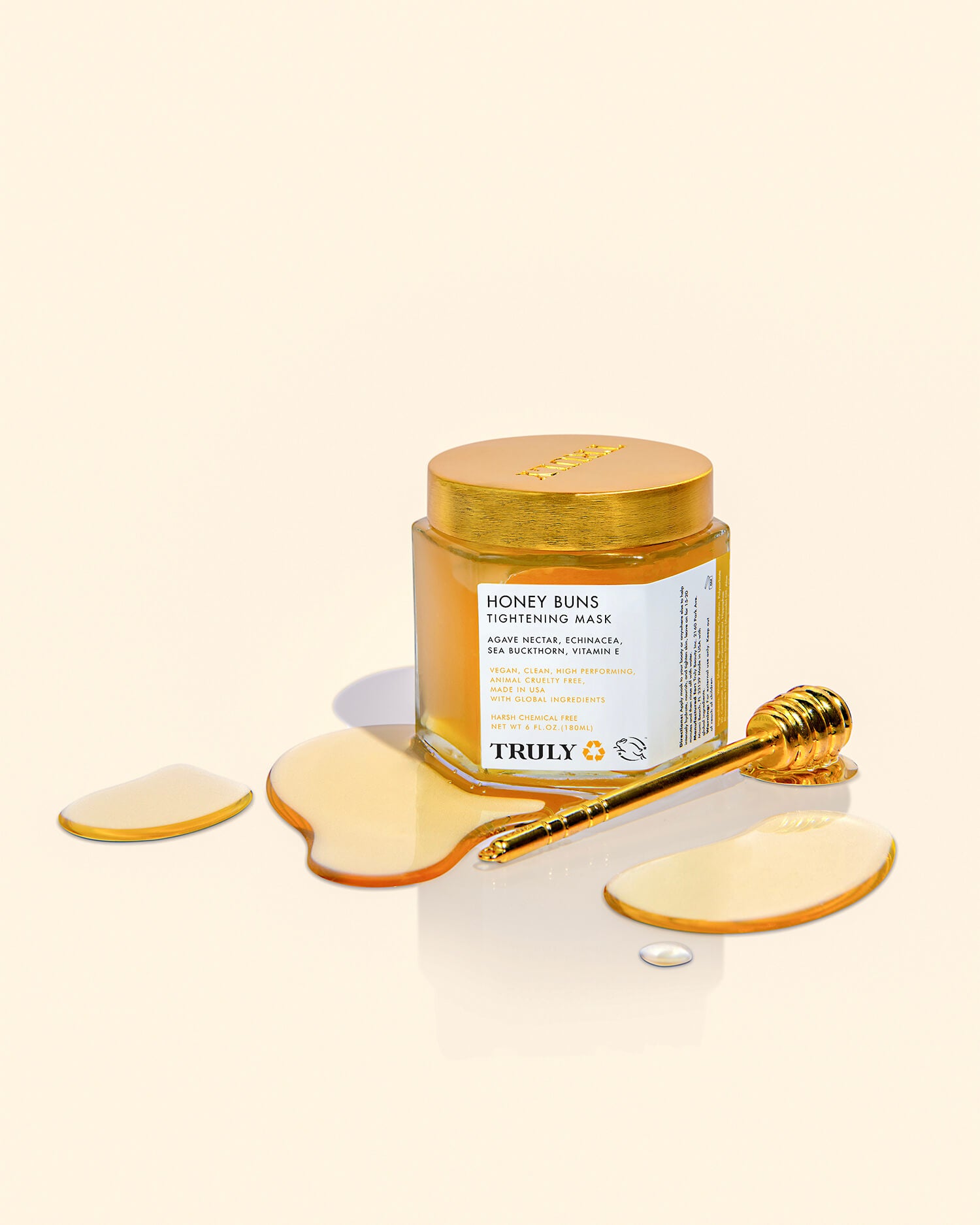 You May also Like
Fill your cart with these bun tightening favorites to give your tush an extra push.