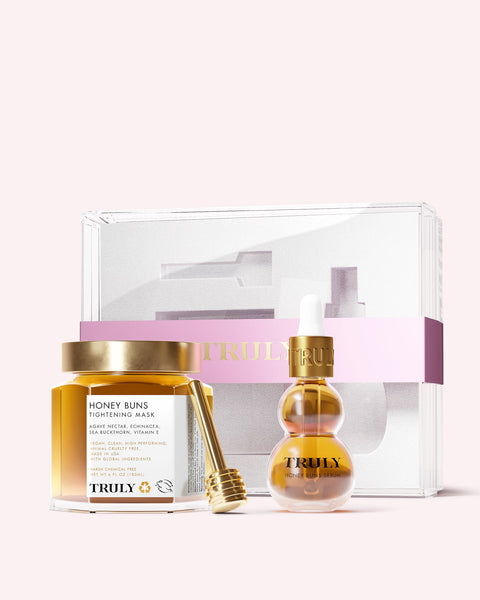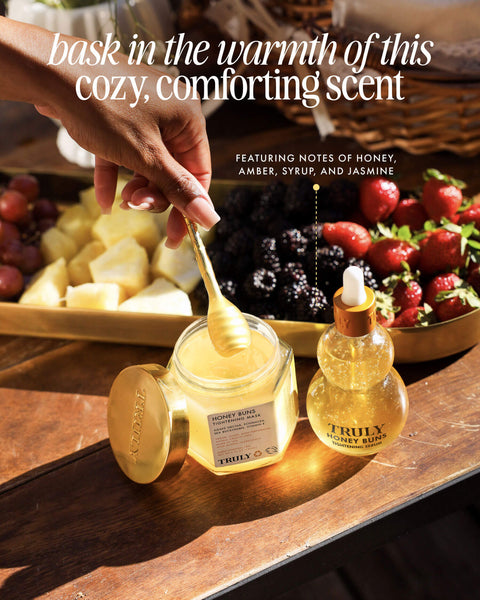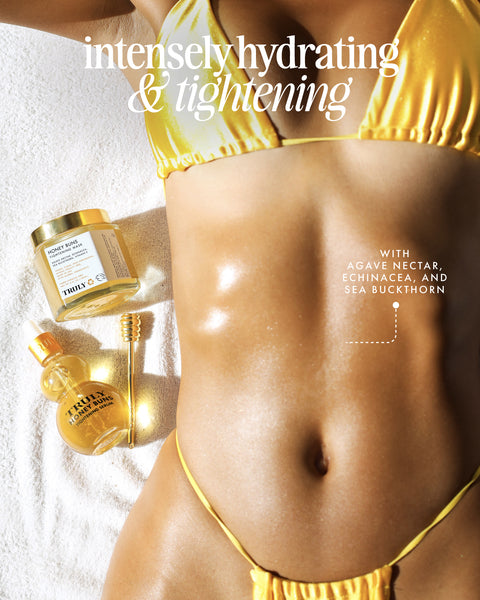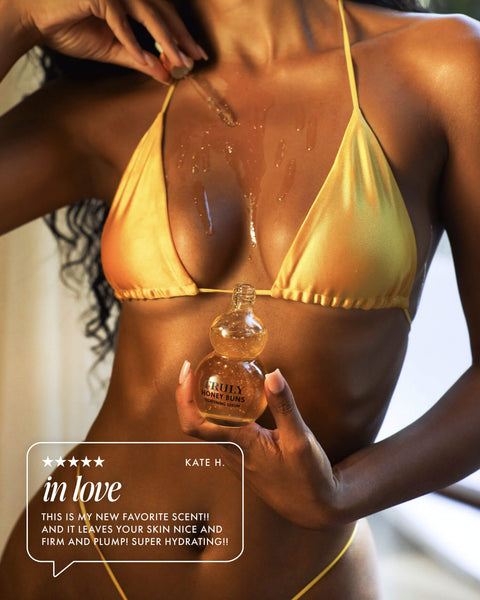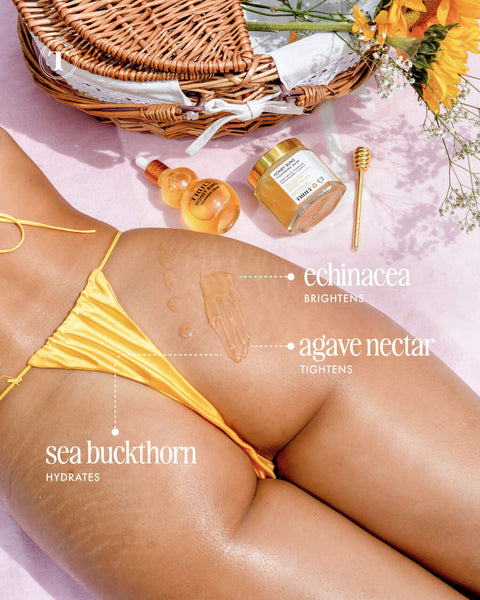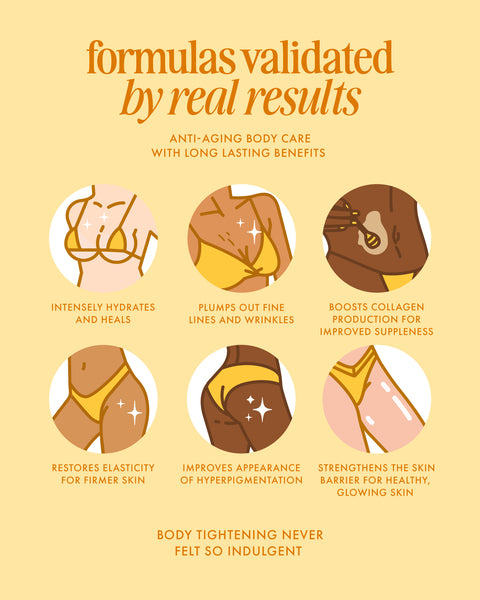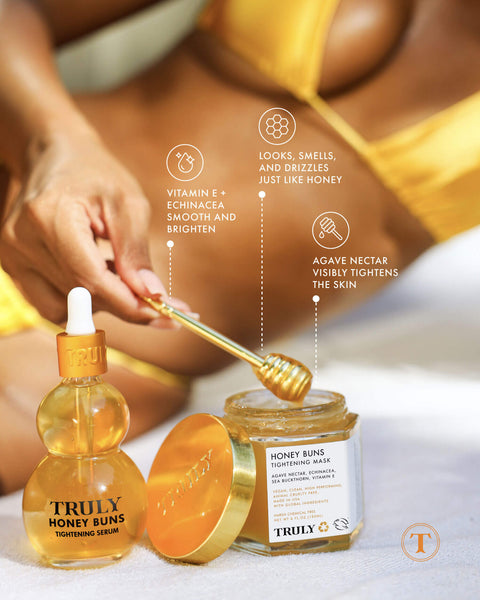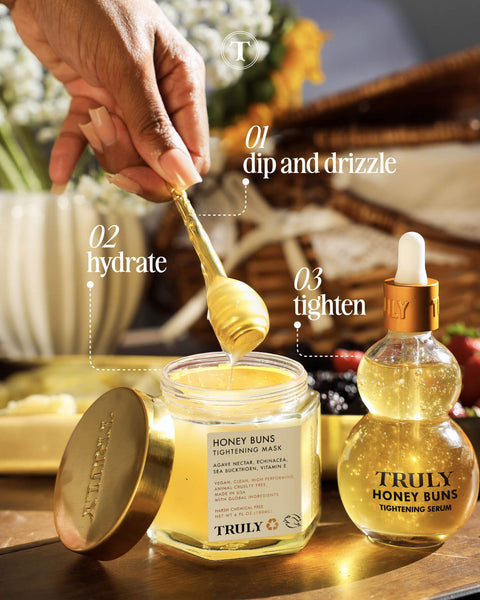 Honey Buns Tightening Mask and Serum Set
>Good to Know:
Tightening
Hydrating
Resurfacing
Dip, twist, drizzle…Take self-care to a whole new level with this deeply indulgent, honey-scented body care routine featuring a body mask, serum, and our limited edition Honey Dipper Stick. Enriched with agave nectar, sea buckthorn fruit oil, echinacea, and vitamin E, these dreamy formulas melt into the skin, smoothing out fine lines, sculpting sag, and softening acne scars. 100% vegan: powered by honey-scented agave.
What's Included:
🍯Honey Buns Mask
🍯Honey Buns Serum
🍯Gold Honey Dipper Stick
Essential Ingredients:
Agave Nectar ✨
Echinacea 🌸
Sea Buckthorn Fruit Oil 🌿
Vitamin E 💦
Full Ingredients:
Honey Buns Mask:
Honey Buns Serum:
WHAT IT TARGETS:
Coarse Stubble 🌵
Coconut oil and vitamin E replenish lost moisture while softening skin and coarse stubble.
Ingrowns + Irritation 💥
Lavender lends its antiseptic and anti-inflammatory properties to treat and prevent nicks, razor burn, and ingrown hairs.
Sagging 🥀
An all-star emollient with elasticity-restoring abilities, passion fruit drenches skin in moisture, softens fine lines, and leaves skin visibly tauter.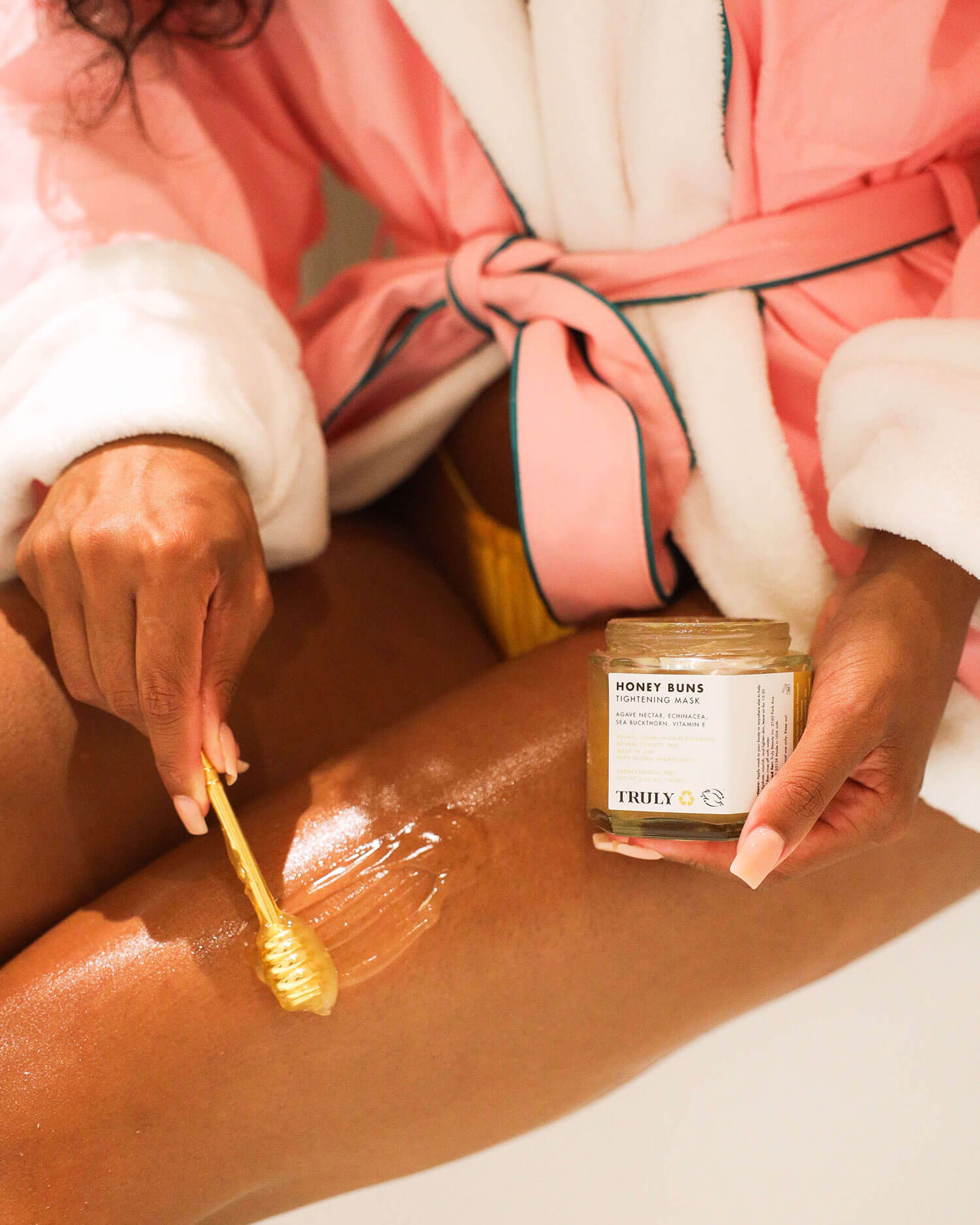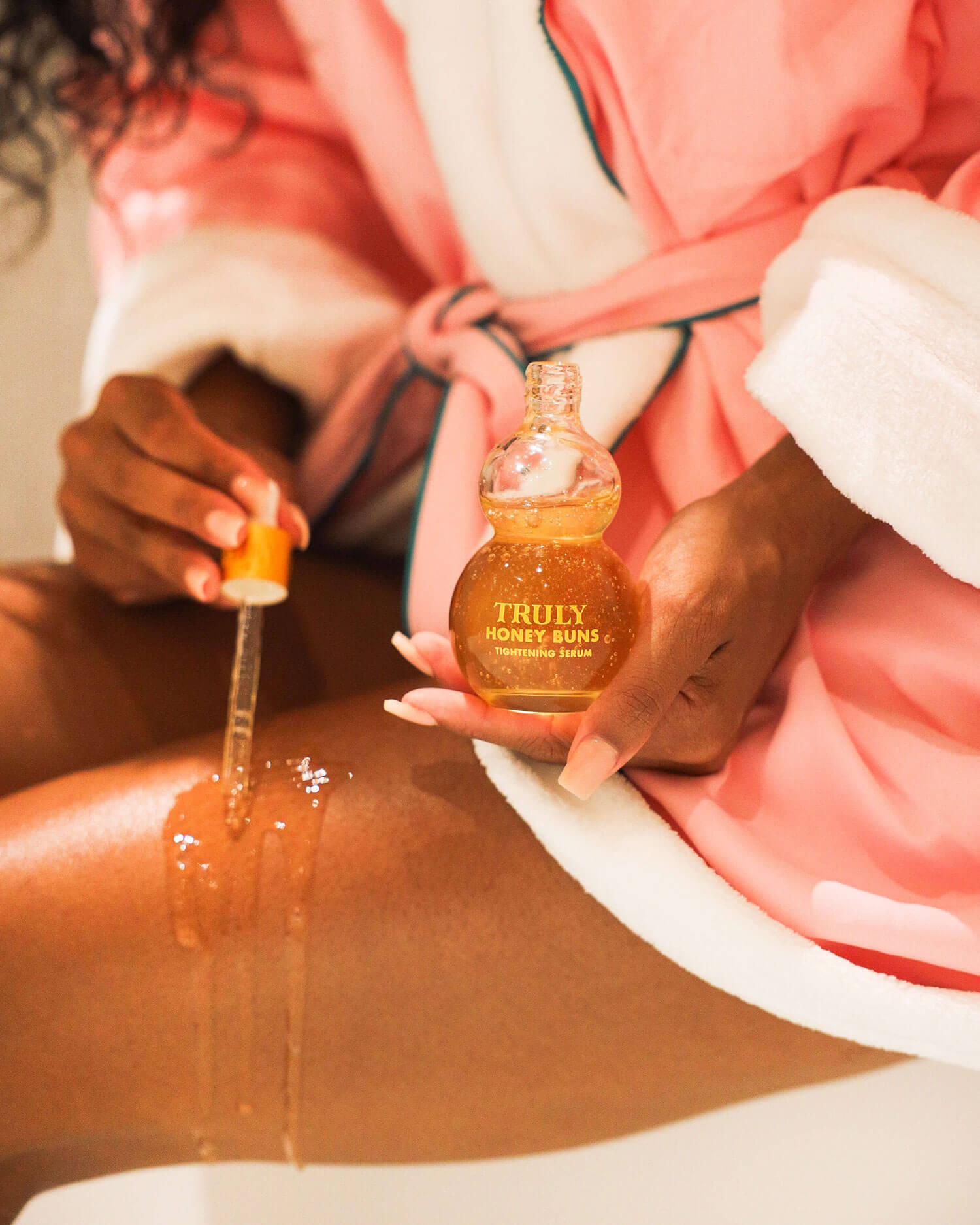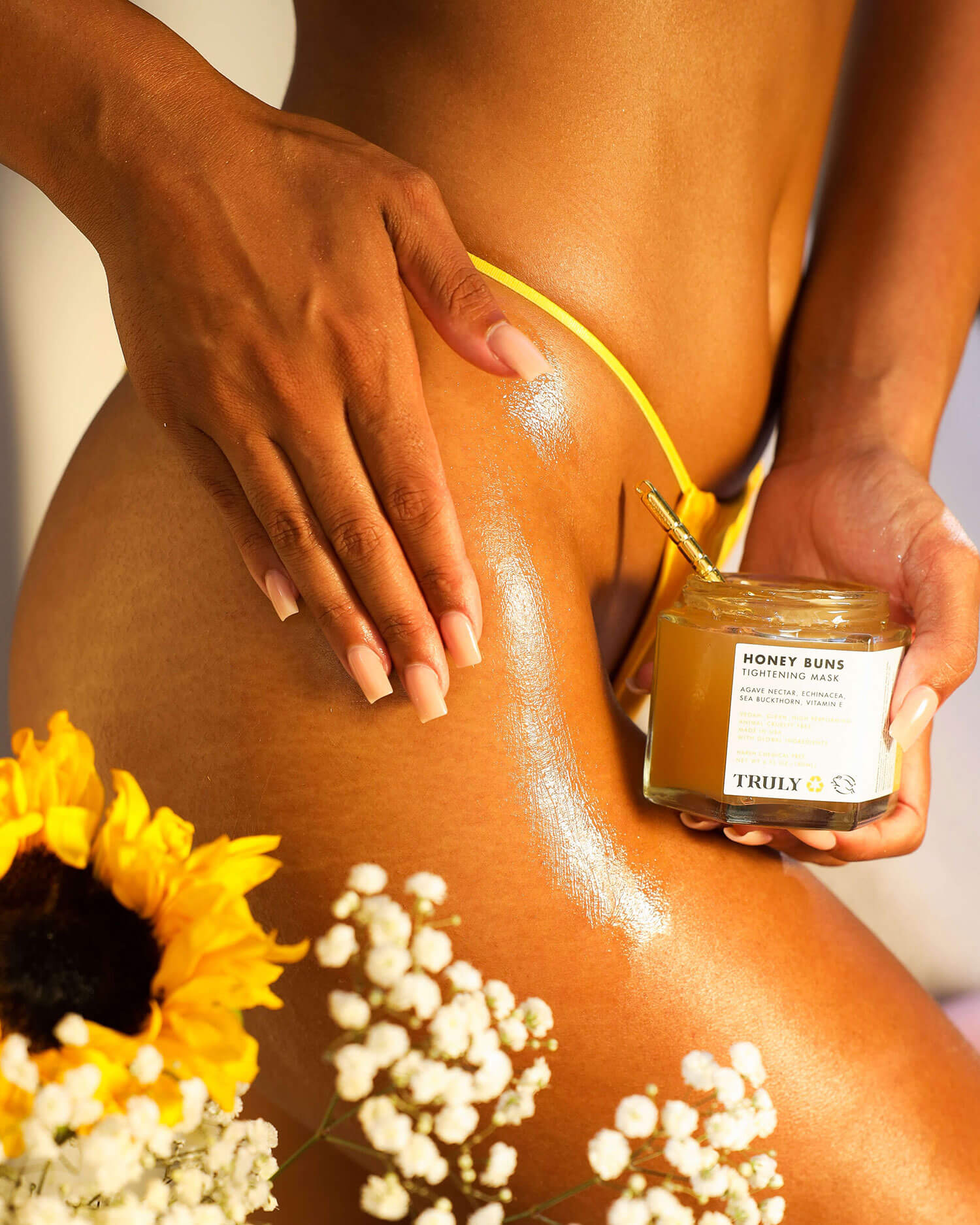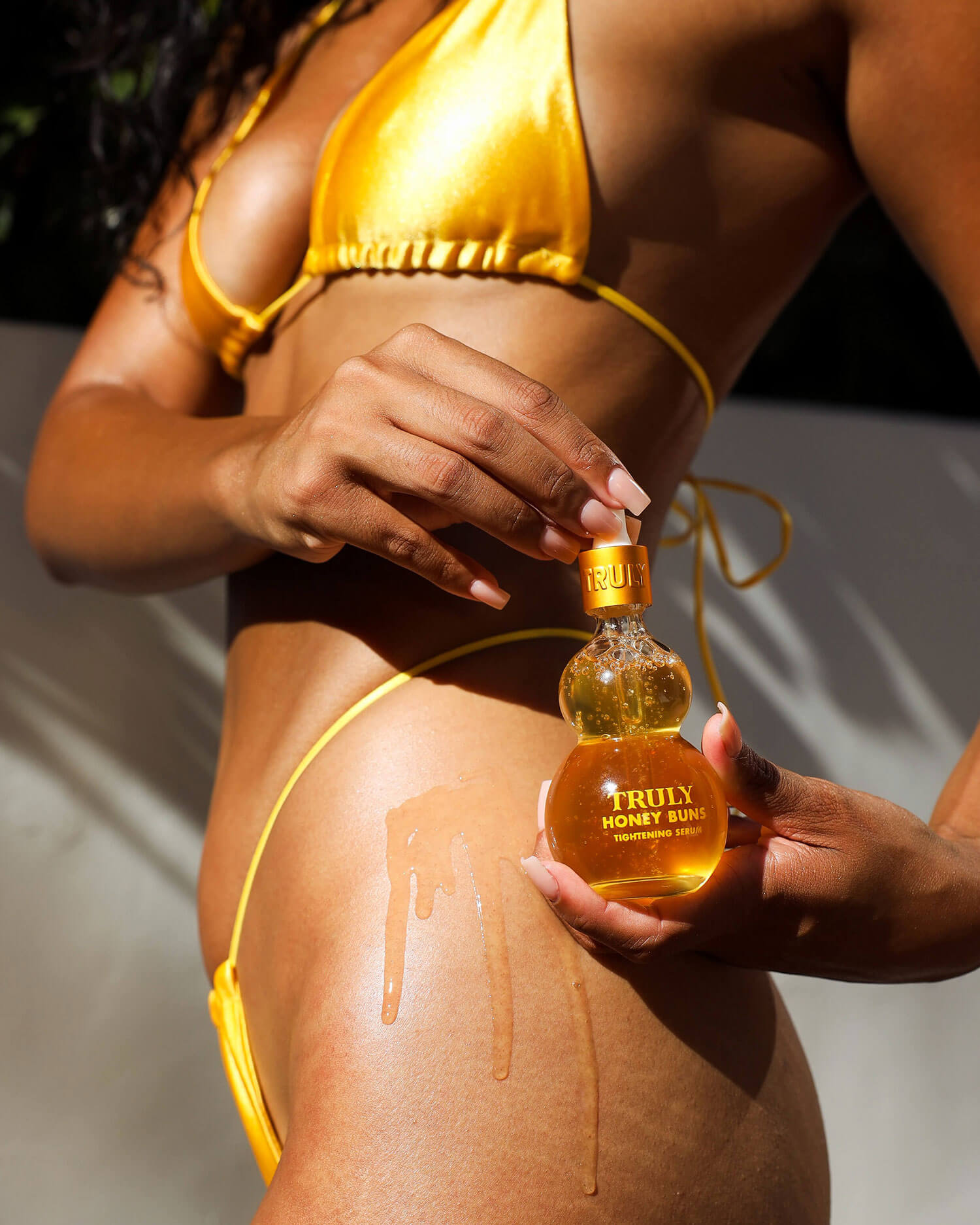 *The model in these images is a paid model demonstrating use and intended results of the products, these are not actual customer images.
HOW TO USE:
Smooth Legend Pre-Shave Scrub:
In the shower, massage a palmful of scrub all over wet skin, then rinse.
Happy Hairless Shave Butter:
Lather up the shaving butter with warm water and spread all over desired areas prior to shaving.
Life Shaver Starter Razor:
Using light, gentle strokes, glide the razor across the skin in the direction of hair growth. Rinse the blades between swipes.
Glazed Donut Shave Oil:
Using your palms or a cotton pad, apply several drops of oil onto clean, dry skin to soothe, hydrate, and prevent ingrowns.
WHAT'S IN IT:
Coconut 🥥
Full of essential fatty acids and amino acids, coconut oil supports skin barrier function and helps prevent moisture loss, keeping your skin smooth, hydrated, and irritation-free.
Vitamin E ✨
Key for healing, hydrating, and assisting in cell restoration, vitamin E keeps skin smooth, supple, and less vulnerable to razor burn and ingrowns.
Passion Fruit 💦
Antioxidant-rich and elasticity-restoring, passion fruit protects skin against external aggressors while tightening loose skin and minimizing the appearance of fine lines. It also helps to retain moisture for skin that feels satisfyingly smooth.