YOUR FAV ROUTINES, REIMAGINED FRUITY FORMULAS
Limited edition Butt + Boob formulas. Shop now or forever hold your peach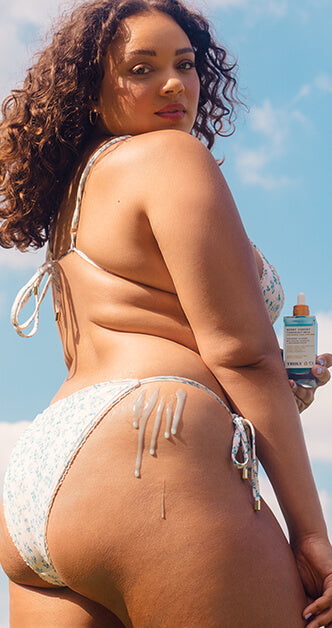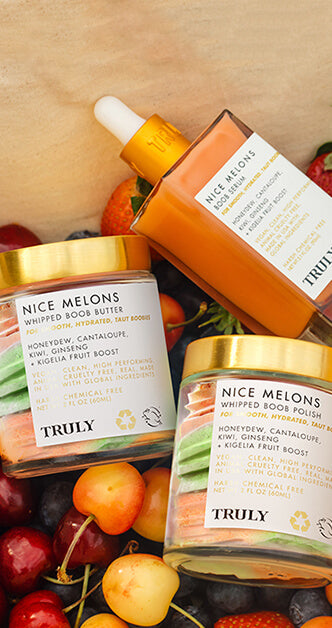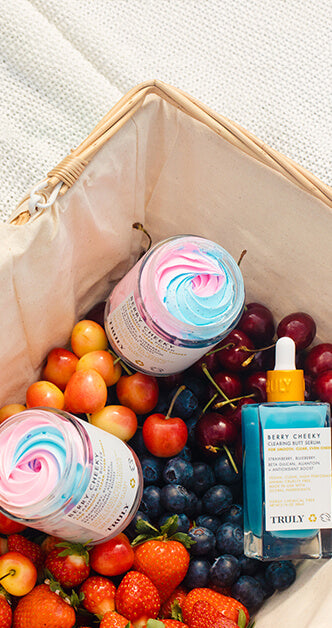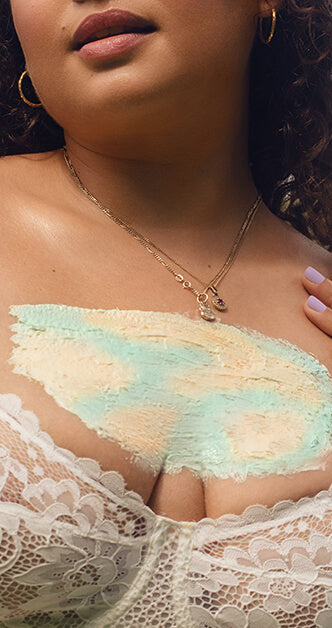 BERRY CHEEKY CLARIFYING BUTT ROUTINE
Our new take on our OG Butt Trio - super charged with acne-clearing active ingredients to soften, smooth, and clear breakouts specifically on your derriere.
NICE MELONS TIGHTENING BOOB ROUTINE
Three steps for firm, hydrated, dewy melons. Get in on the limited edition firming routine formulated with a blend of kiwi, ginseng, kigelia and honeydew.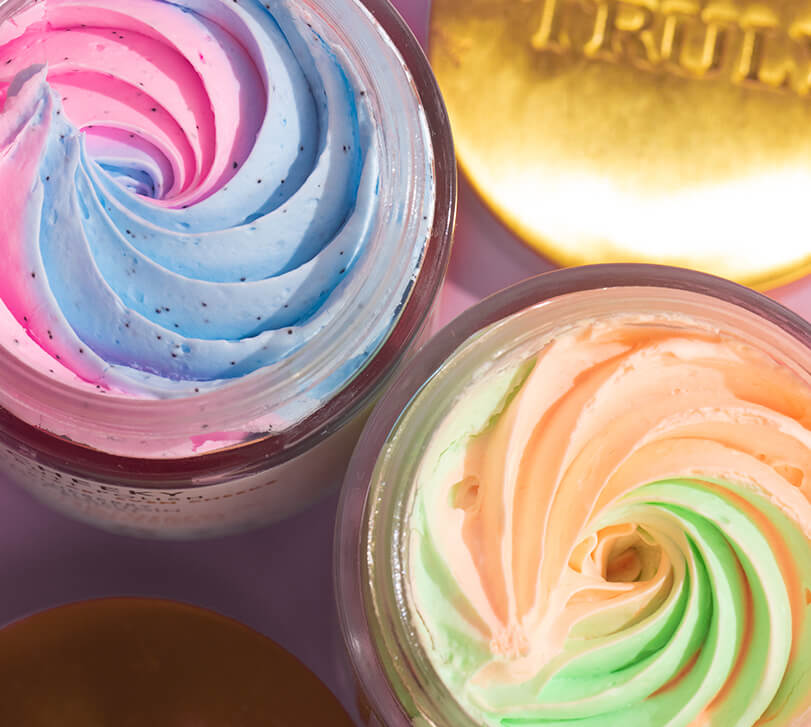 WHAT'S IN IT:
Blueberry:
Ultra-conditioning, anti-inflammatory berries that are chock full of zinc and iron - essential micronutrients that protect the skin from sun damage while soothing redness and irritation.
Allantoin:
Extracted from the root of the comfrey plant, allantoin is a non-irritating ingredient that soothes, protects, and spurs the skin's natural healing process while restoring acne-prone skin.
Kigelia Fruit:
A nourishing, fine-line-fighting active ingredient that boasts steroidal saponins which have a tightening effect on connective tissues and protect skin barrier function to visibly tighten skin.
Cantaloupe:
Packed with vitamins A, B and C to visibly brighten the complexion, cantaloupe also features a high content of potassium to lock in hydration and firmness.
People You Know Using Truly