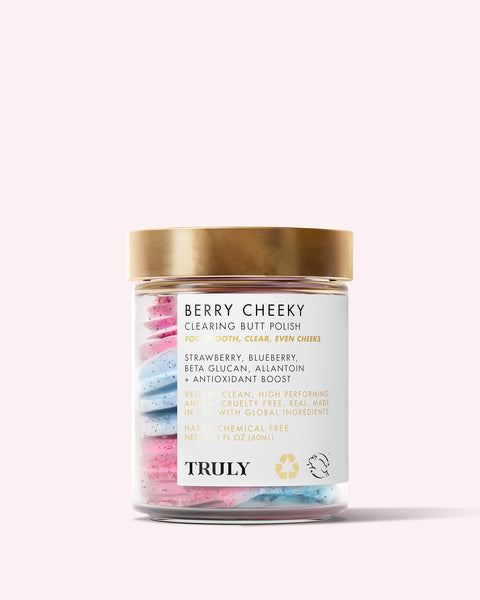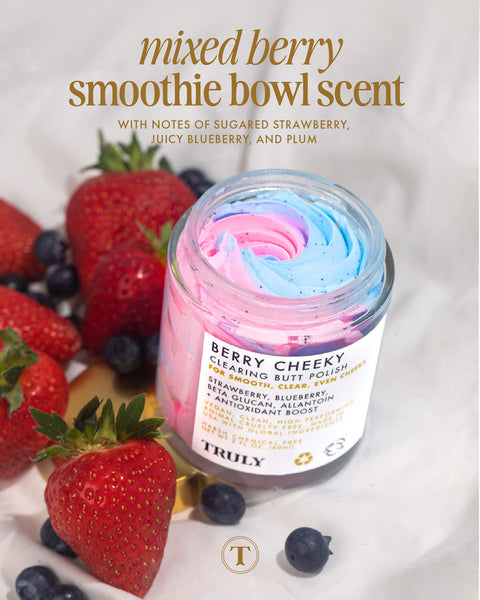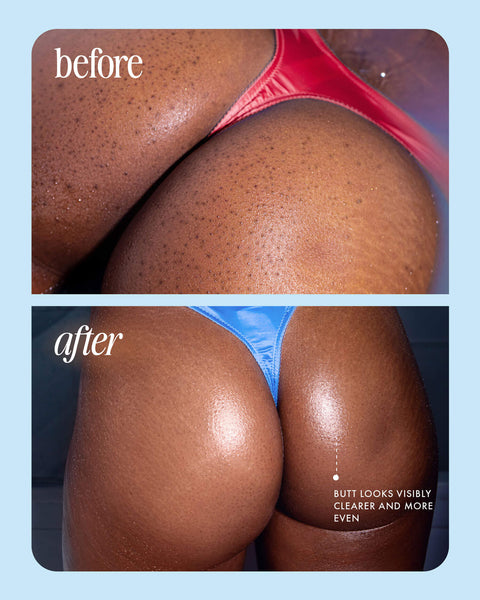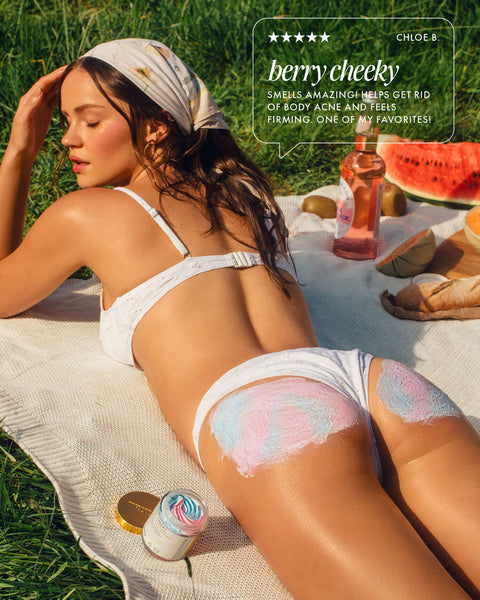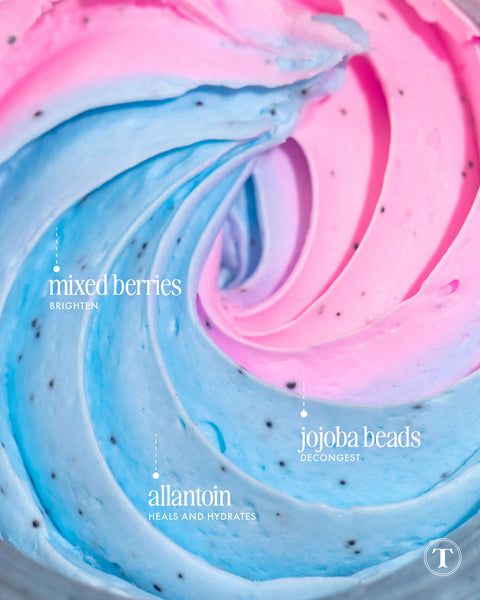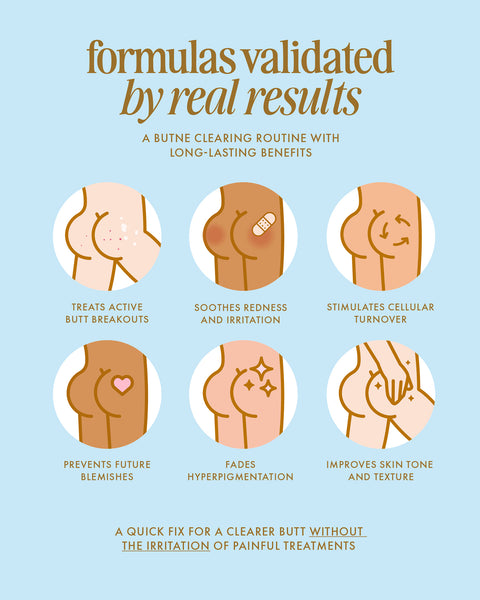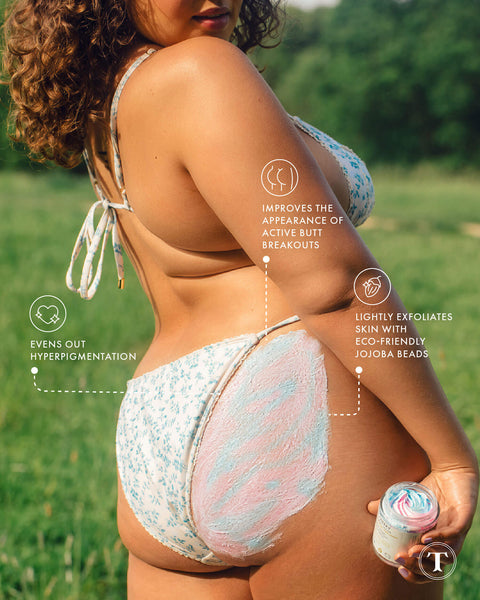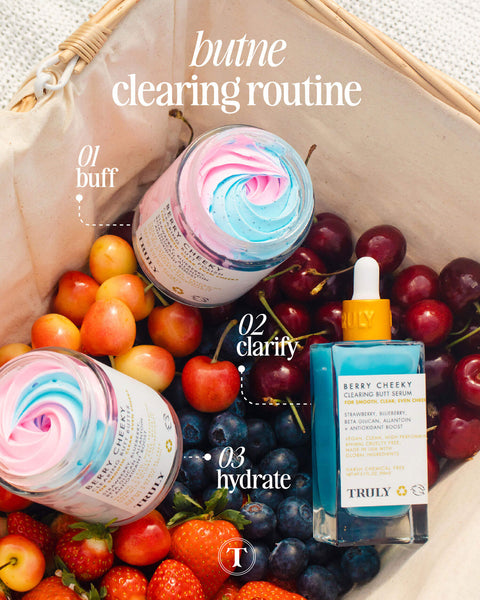 Berry Cheeky Clearing Butt Polish
>Good to Know:
Resurfacing
Conditioning
Blemish Covering
A lightweight, whipped cleansing polish made specifically for your bum. A fruity blend of berries, jojoba beads and blemish-clearing allantoin to improve the appearance of active butt breakouts, slough off dead skin and even hyperpigmentation. Gentle enough for everyday use.
Why it's Special
Jojoba beads are a naturally brightening and eco-friendly, biodegradable alternative to microplastics, which can potentially irritate or tear the top layer of skin while exfoliating.
Beta glucan is a humectant moisturizer naturally derived from yeast or oats that is excellent in quelling redness, preventing moisture loss and fighting against the formation of fine lines.
Rose extract is rich in vitamin C and phenolics to help improve the appearance of active breakouts.
Key Ingredients:
Strawberry
Blueberry
Allantoin
How to Use:
In the shower or bath, take a small amount of Berry Cheeky, mix with water to get a nice lather. Rub on your booty in circular motions and rinse.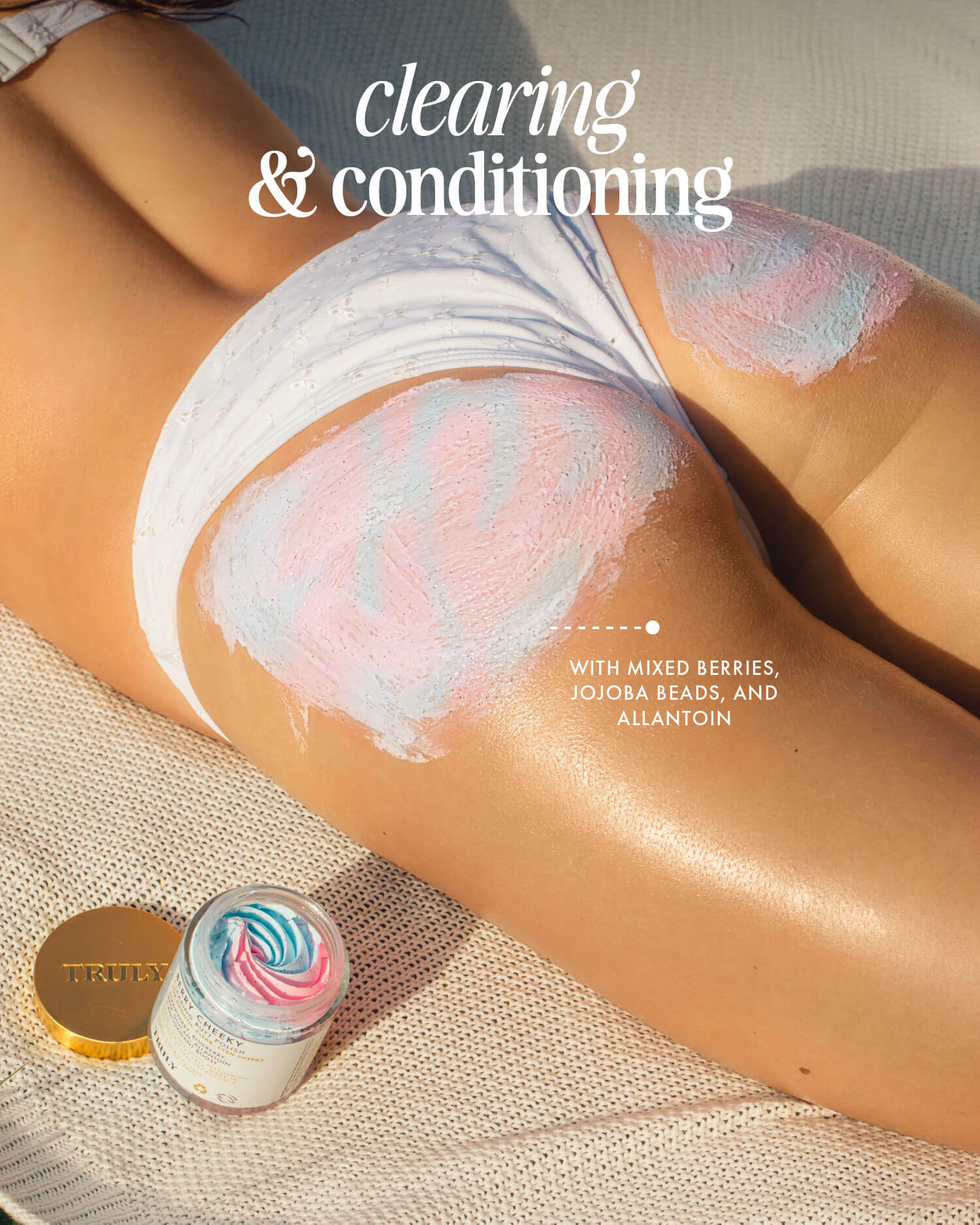 Stay updated on our HOTTEST deals, captivating content, and more!