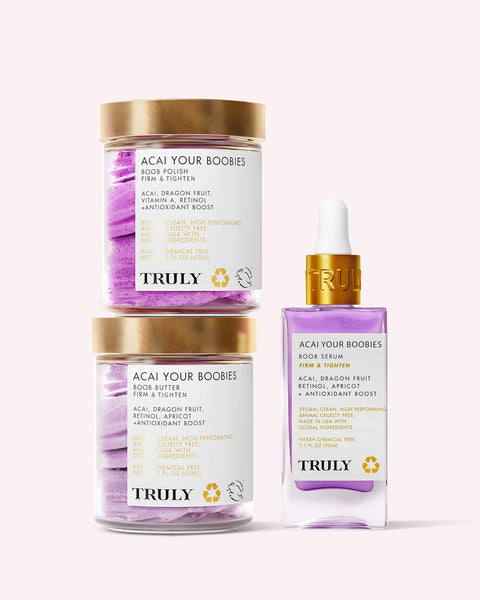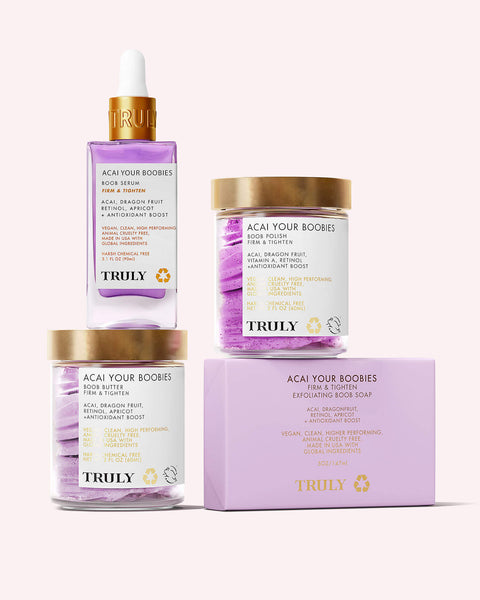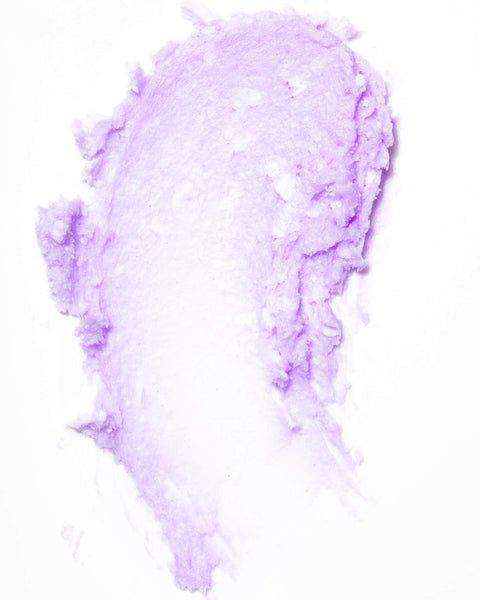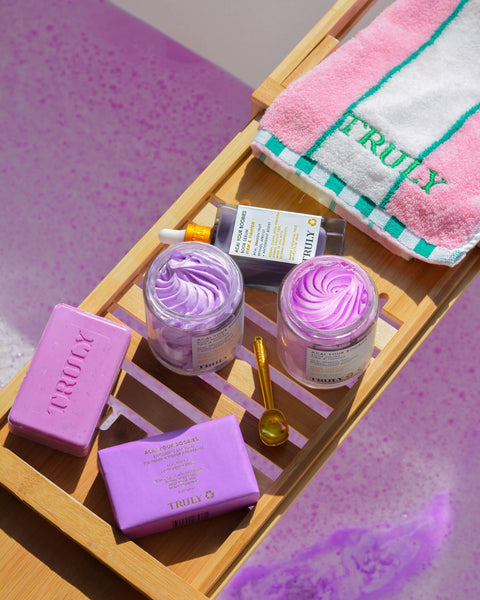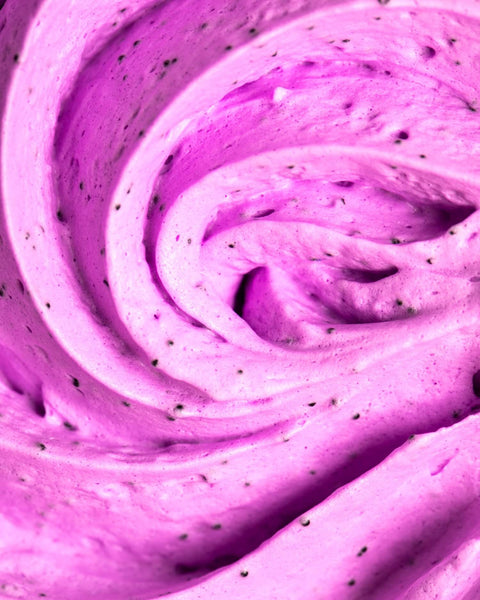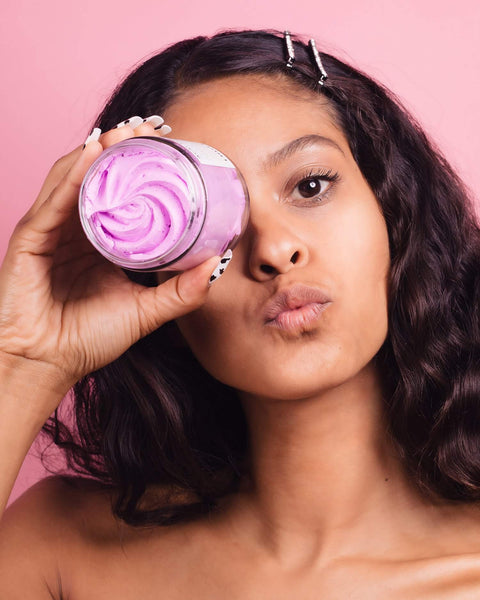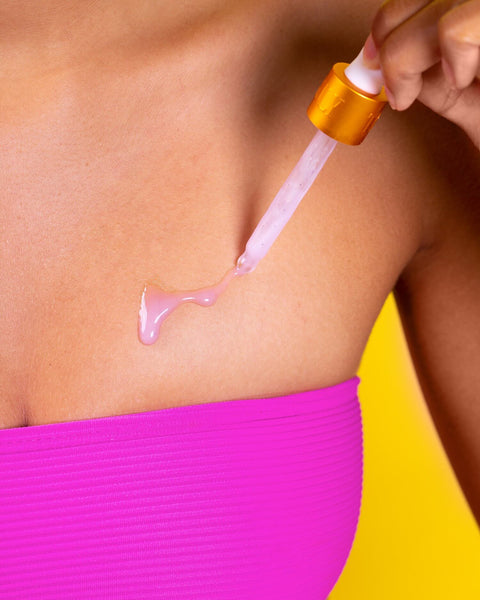 Boobie Routine
>Good to know:
Tightening
Retexturizing
Moisturizing
Our bestselling Acai Your Boobies line, bundled. Enriched with elasticity restoring retinol + brightening antioxidants, this boob tightening trio smooths textured cleavage, banishes boob breakouts, and firms sagging skin for your perkiest pair.
What You'll Get:
💜 Acai Your Boobies Polish
💜 Acai Your Boobies Serum
💜 Acai Your Boobies Butter
WHY IT'S SPECIAL
Retinol battles cleavage-area breakouts by stimulating collagen + elastin production, which in turn indirectly reduces the appearance of pores + scarring over time.
Antioxidant-packed acai berry increases the skin's moisture retention to revitalize dullness and help slow skin-aging.
What Makes this Bundle SO Good?
Backed by science, our Acai Your Boobies line is here to reverse sagging, soften stretch marks, and combat boobne for your brightest, tightest tatas. The research speaks for itself: your tautest twins in only 4 weeks of daily use.
Bundle Full Ingredients:
Acai Your Boobies Polish
Acai Your Boobies Serum
Acai Your Boobies Butter
How to Use
Acai Your Boobies Polish: In the shower or bath, take a palmful of polish and mix with water to get a nice lather. Massage into your chest using circular motions, then rinse.
Acai Your Boobies Serum: Apply 4-5 drops of serum to your chest and rub it in using circular motions.
Acai Your Boobies Butter: Apply a scoop of butter all over your chest and breasts after showering, and massage in well. Let it fully absorb before getting dressed.
What it Targets
Lifts + Firms
Restores your chirpiest cherries.
Reduces Breakouts
Decongests pores for a boobne-free future.
Treats Stretch Marks on Boobs
Retexturizes skin for your smoothest boobs.
Subscribe & Save 10%
To keep your boobies looking their best all year round, subscribe to our Acai Your Boobies Bundle today. You'll save 10% on every order and enjoy extra perks like priority customer service.
No commitment. Straight to your door delivery. Pause or cancel anytime.
Stay updated on our HOTTEST deals, captivating content, and more!