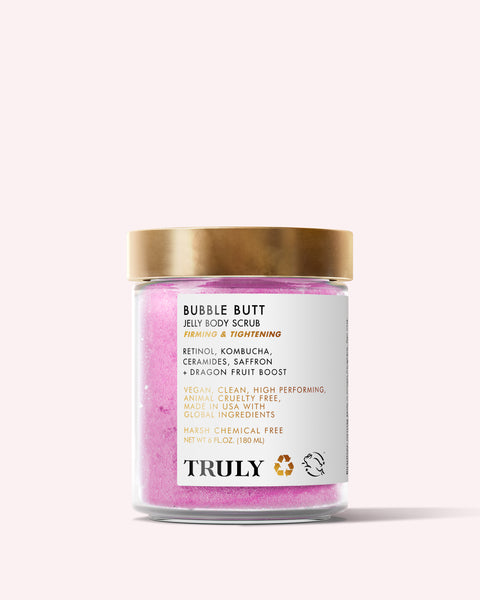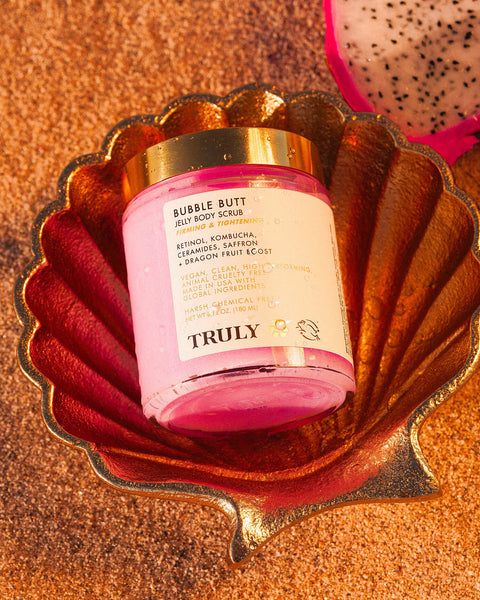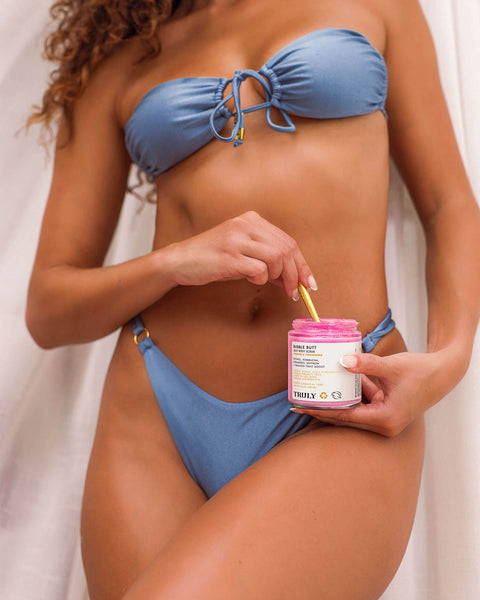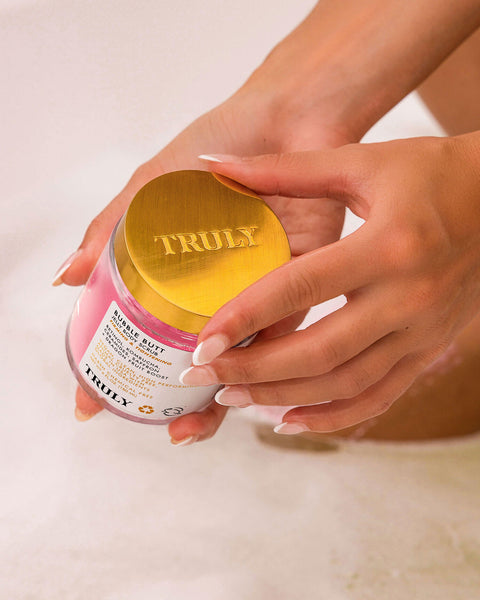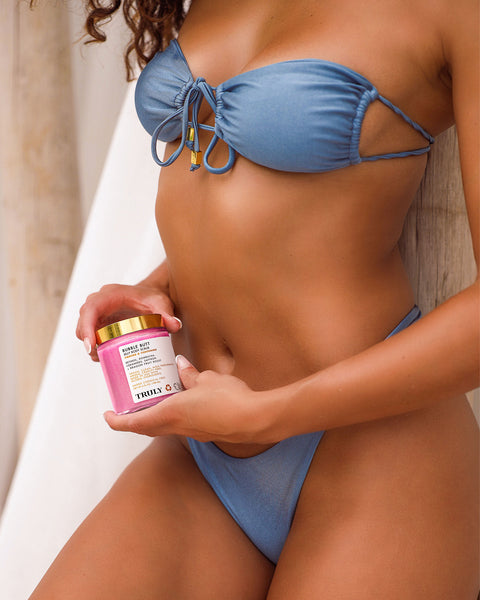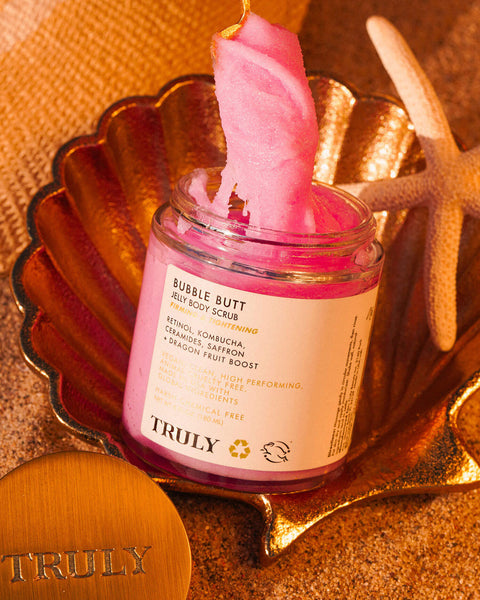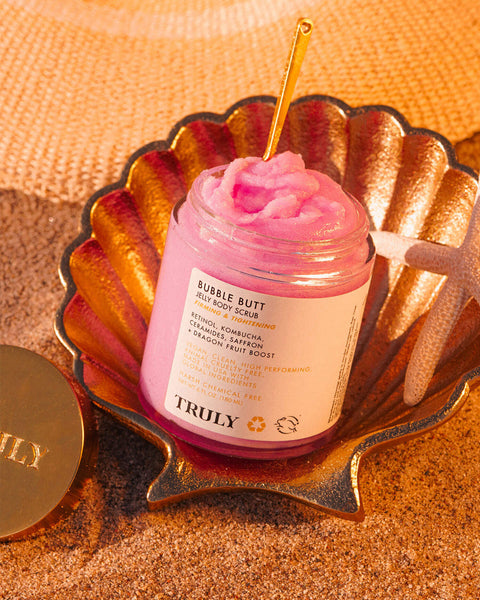 Bubble Butt Jelly Body Scrub
>
Firming
Tightening
Exfoliating
Getting firm has never been more fun!
Our gorgeously gooey, non-sticky scrub gently exfoliates without the grainy feel of regular scrubs to soften and smooth without irritating skin. Made with retinol, saffron, and kombucha to leave you firm, tight, and smelling like a treat. With an insatiable scent of lush black cherry and liqueur.
Key Ingredients:
Retinol
Kombucha
Saffron
Ceramides
How to Use:
Massage gently in circular movements, then rinse. Pat skin dry and apply moisturizer. Shake well, natural ingredients tend to settle.
What it Targets:
Loose, Sagging Skin
Restores elasticity for increased firmness and bounce
Fine Lines + Hyperpigmentation
Resurfaces and refines for smooth, even-looking skin
Dry, Dull Skin
Exfoliates and hydrates for skin that's plump and glowing
Subscribe, and Save 10%
Wanna stay firm and perky all year round? Put our Bubble Butt Jelly Body Scrub on auto-ship and never run out of your new fave body scrub! Subscribe now, and get 10% off every order.
No commitment. Pause or cancel anytime!
Stay updated on our HOTTEST deals, captivating content, and more!