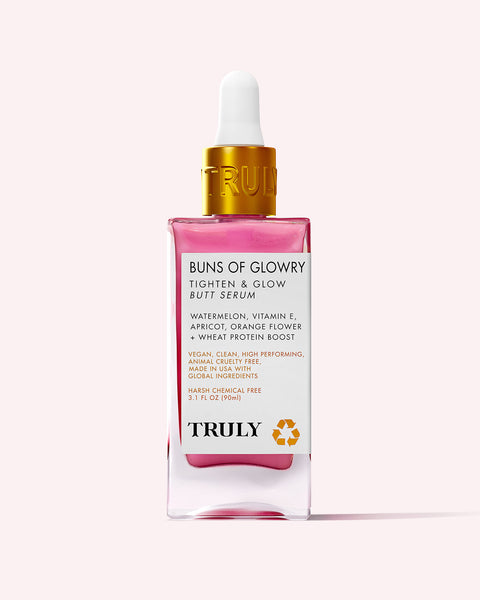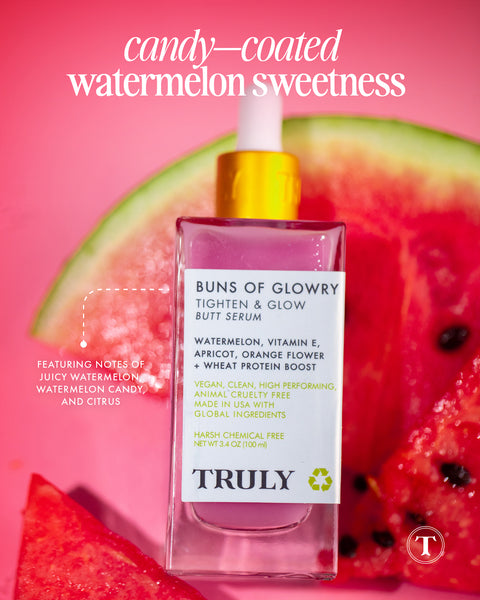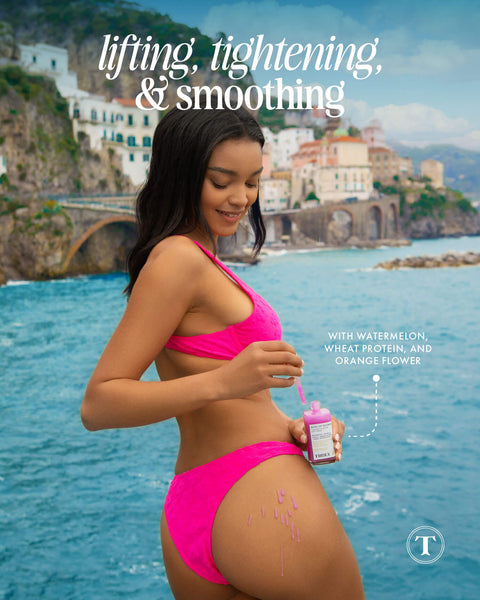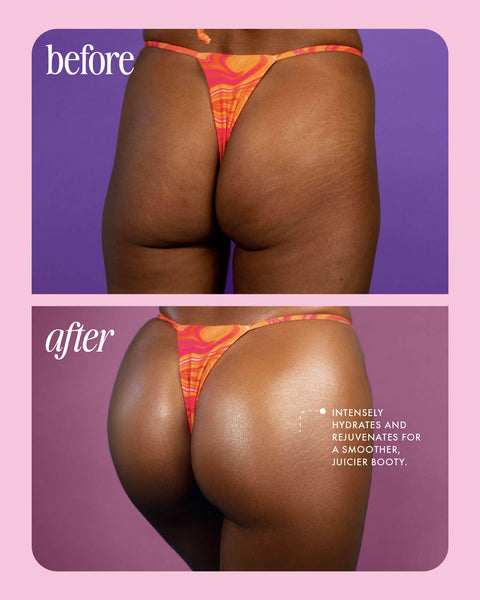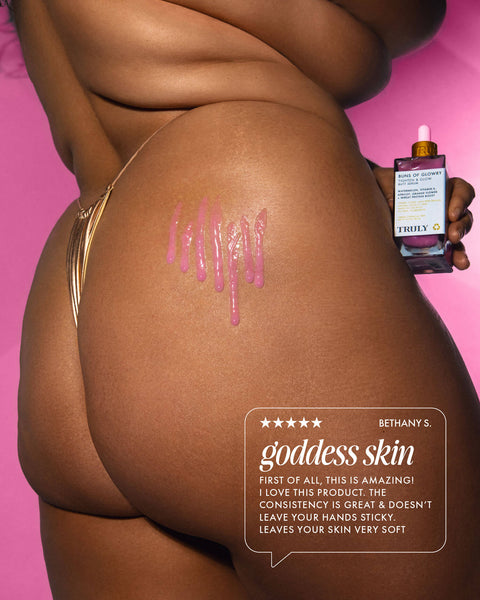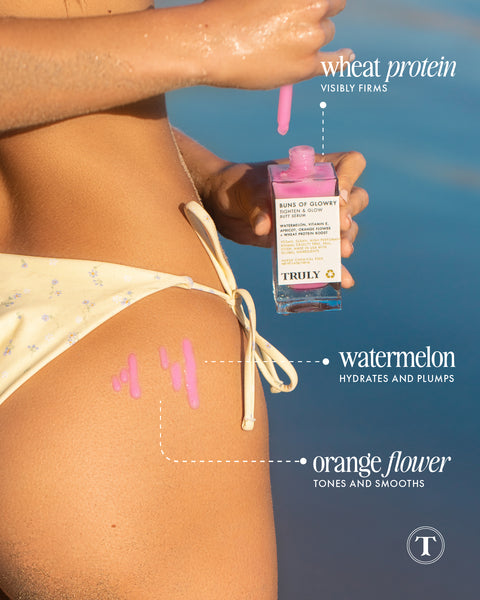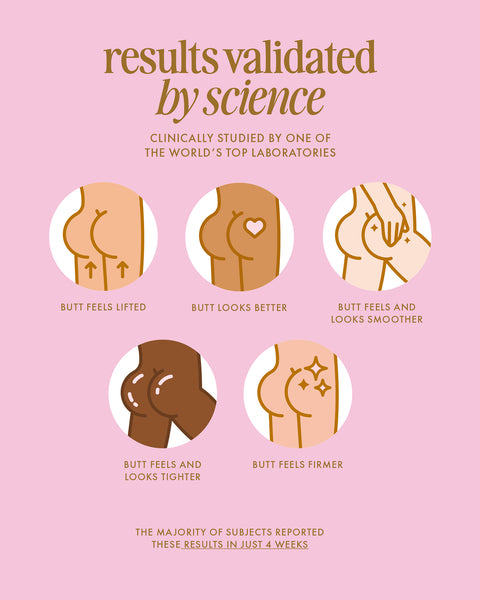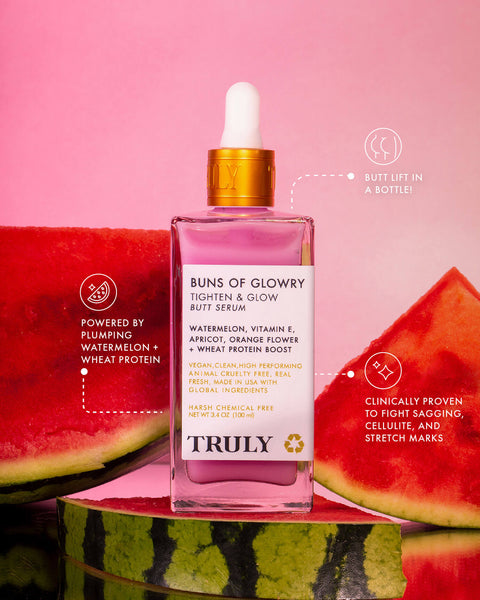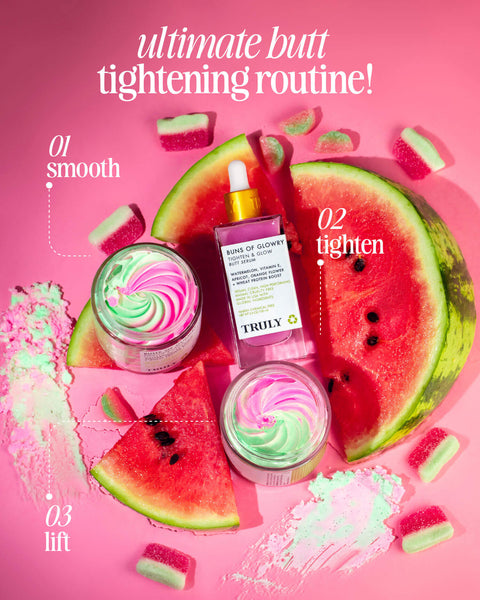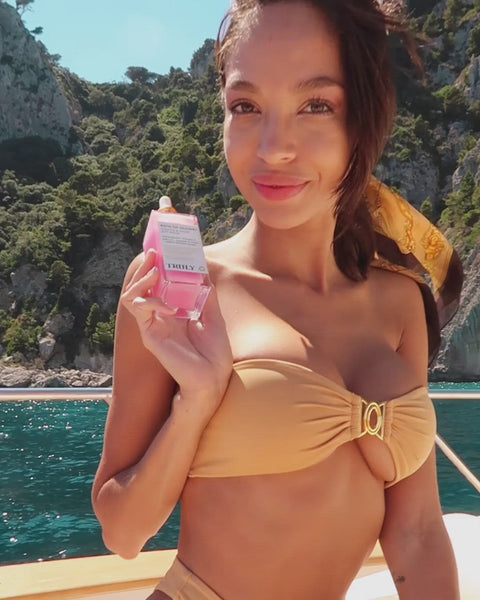 Buns Of Glowry Glow & Tighten Butt Serum
Ultra-hydrating serum formulated with citrus-based methoxylated flavones to smooth, tighten and plump your peach.
Why it's Special
Bitter orange has major cleansing capabilities to prep the skin for deep moisturization, extracting impurities while not stripping the skin of it's natural oils.
Easy on all skin types, watermelon extract is loaded with rejuvenative Vitamin E and can battle hyperpigmentation when applied topically.
Flash-absorbing formula for everyday use packed with aloe to leave your skin hydrated, not greasy.
How to Use
After showering, apply 4-5 drops to bum area. Rub in until fully absorbed before putting on clothes.
*Results can vary by user, continued use for an extended period of time provides the best chance of seeing results. Even the slightest improvement or minimal change in appearance or feel should be considered a positive result - The key ingredients are natural extracts and should not be compared to results rendered by surgical or medical procedures. Benefits are based on positive customer feedback, testimonials, positive before & after results & ingredient benefit profiles - results are not guaranteed.
Stay updated on our HOTTEST deals, captivating content, and more!