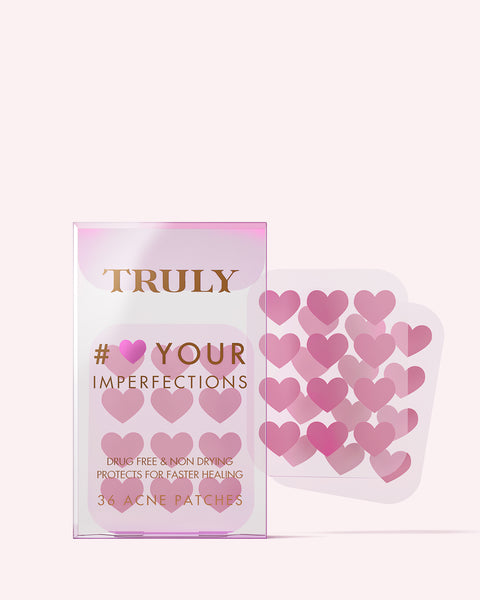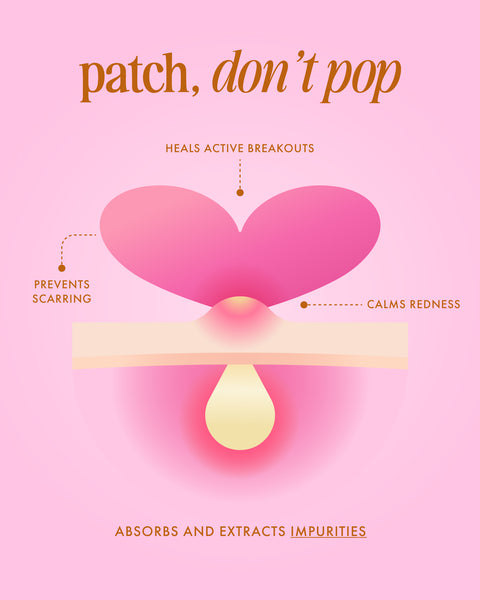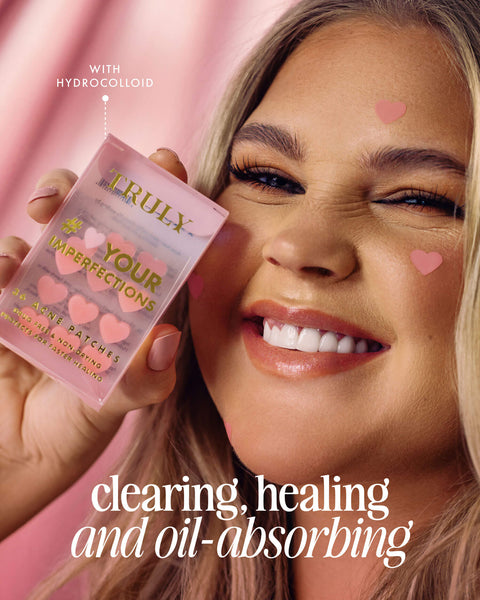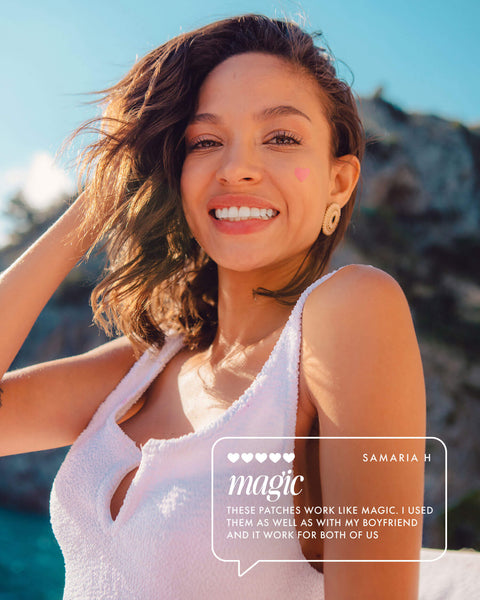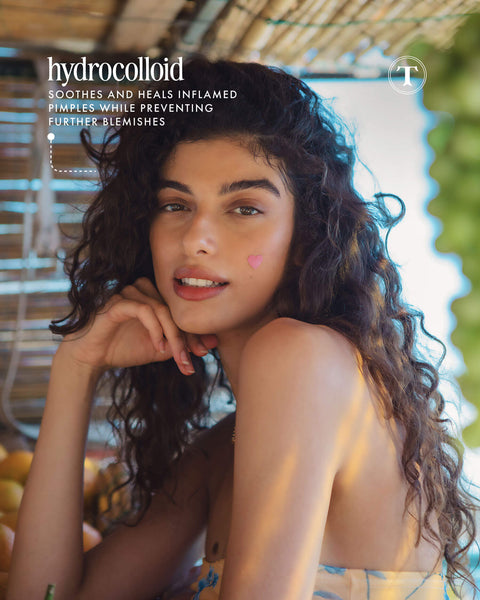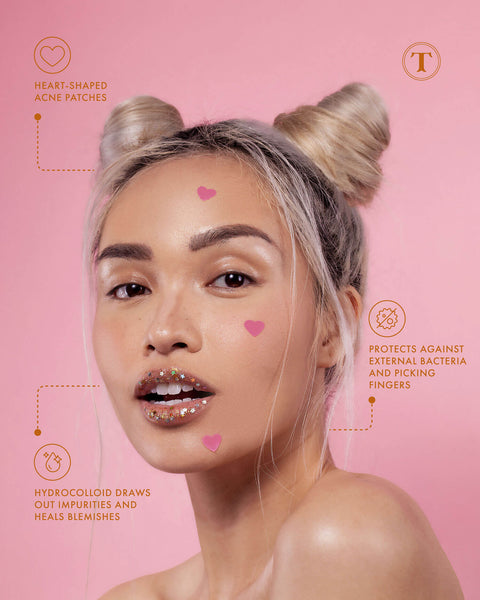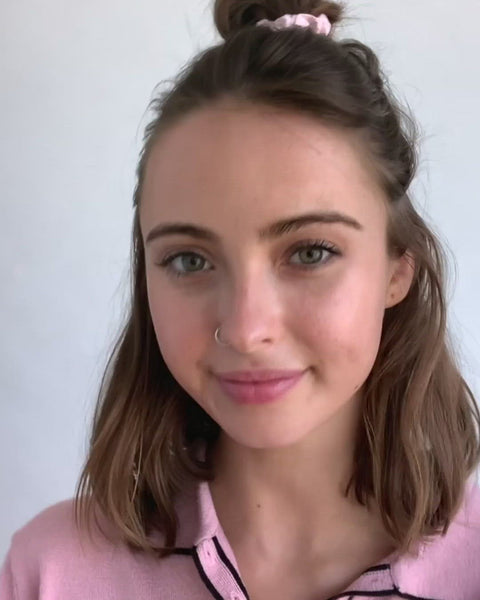 Special #Heart Your Imperfections Blemish Treatment Acne Patches
Pimple spot treatments have never been the most glamorous of beauty products - until now! The pink heart-shaped patches seem deceptively simple and way too cute to actually work but their ability to summon bacteria and debris from deep within the skin is no freakin joke.
How to Use
Begin with freshly cleansed, dry skin, free from any oils or creams. Place the patch, tacky side down, onto the blemish. Leave on for a minimum of six hours, or overnight. Gently remove the patch and repeat until your blemish has disappeared. Always follow with a broad-spectrum SPF and limit prolonged sun exposure.
Full Ingredients
Hydrocolloid: Our acne Patches are made with the highest quality hydrocolloid, which is a fluid absorbing agent that draws out pus and other impurities from your pimple. Hydrocolloid technology extracts impurities while creating a protective barrier that guards against external irritants. By protecting your blemishes from bacteria, inflammation, and picking, these dots also reduce the potential for acne scarring.
Stay updated on our HOTTEST deals, captivating content, and more!