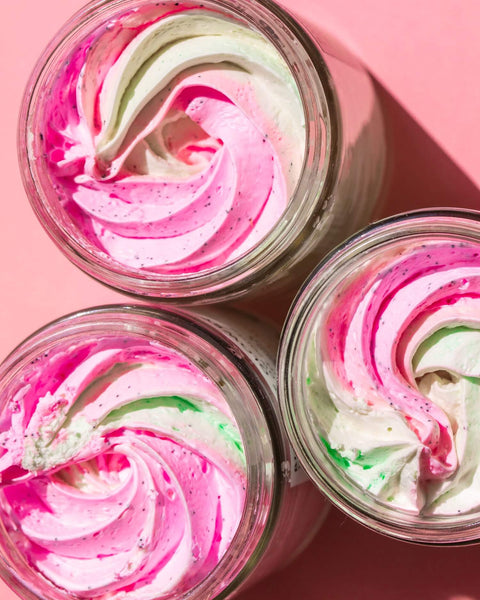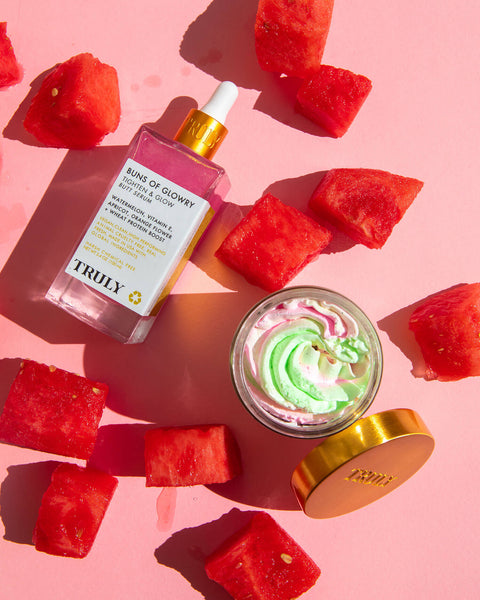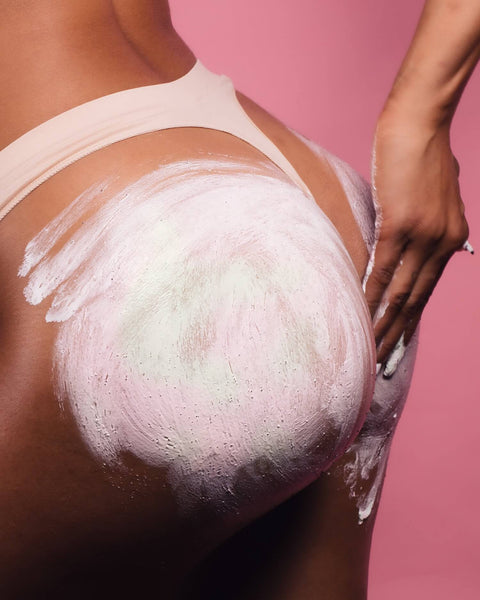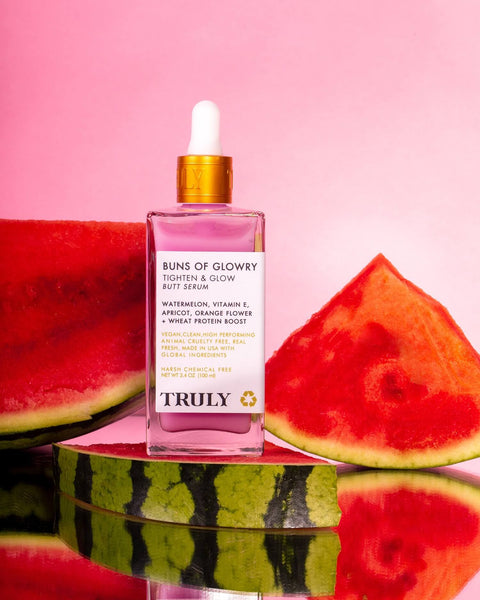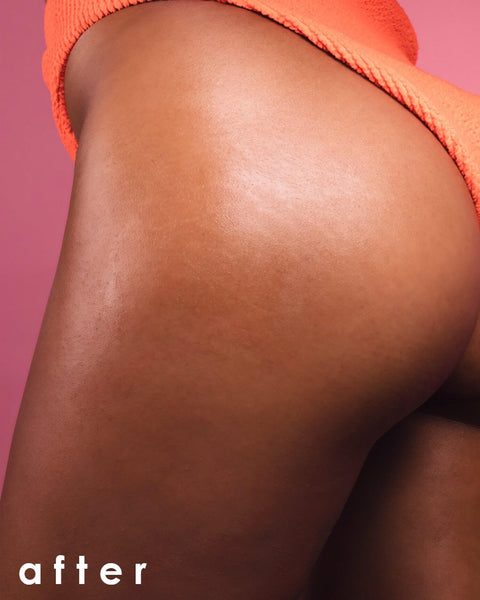 For Your Buns Routine
>Good to Know:
Resurfacing
Tightening
Moisturizing
Vegan
Cruelty-Free
Double those cakes in this double-booty bundle. For Your Buns Bundle features a butt serum + butt polish – clinically proven to improve skin tone, texture, and firmness. With watermelon's hydrating effects and wheat protein's plumping powers, this duo can diminish dimples, discoloration, and stretch marks while giving your booty a natural lift.
What You'll Get
💕 Buns of Glowry Smoothing Butt Polish
💕 Buns of Glowry Tighten & Glow Butt Serum
WHY IT'S SPECIAL
• Buns of Glowry Butt Serum: a plumping butt serum that uses watermelon extract to diminish discoloration and fine lines.
• Buns of Glowry Smoothing Butt Polish: a polish that features wheat protein, which plumps out fine lines and cellulite.
What Makes this Bundle SO Good?
Buns of Glowry Polish + Serum are formulated with wheat protein, watermelon, and bitter orange to stimulate circulation, promote cell regeneration, and seal in moisture for a smoother, tighter tush and less visible cellulite and stretch marks.
Both formulas have been clinically proven to work in only four weeks of daily use.
Essential Ingredients:
Wheat Protein 🌾
Watermelon 🍉
Bitter Orange 🍊
Bundle Full Ingredients:
Buns of Glowry Butt Polish
Buns of Glowry Serum
How to Use
Buns of Glowry Polish: In the shower or bath, take a small amount of polish and mix with water to create a lather. Massage into your booty using circular motions, and rinse. Pro-tip: Use it as a mask before showering. Apply, leave on for 5-10 minutes, and then rinse.
Buns of Glowry Serum: After showering, apply 4-5 drops of serum to your booty. Massage it in until fully absorbed before getting dressed.
What it Targets
Firms + Lifts
Makes your peach extra perky!
Treats Discoloration
Resurfaces skin for improved tone and texture.
Combats Cellulite + Stretch Marks
Enhances circulation and plumps out dimply skin for your smoothest booty.
Subscribe & Save 10%
Get this derriere-lifting duo delivered straight to your door each month, and never run out again! Subscribe now, and you'll save 10% on every order.
No commitment ☑️ Delivery to your front door ☑️ Pause or cancel anytime! ☑️
Stay updated on our HOTTEST deals, captivating content, and more!