The Skincare Routine You Can Make in Your Kitchen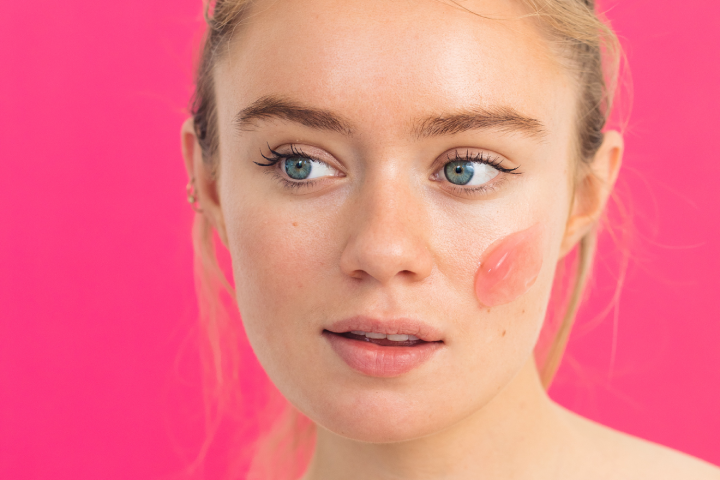 What with Christmas and all, you might be a little stuck for cash. Since skincare can sometimes be a splurge, we've found some great DIY skincare recipes using a few basic kitchen ingredients so you can save on cash without letting your skin pay the price. 
It turns out, much of what you have in your kitchen is loaded with skincare goodness like antioxidants, anti-inflammatory properties, and exfoliating abilities. You can even develop an entire skincare routine using products found in your kitchen. How neat is that?
Whether you're tightening the purse strings or just want to try something new, here's a natural skincare routine you can make in your very own kitchen.
Honey Face Wash
If you're looking for a natural, soothing facial cleanser, look no further than your kitchen cupboard. Honey has antibacterial, anti-inflammatory and humectant properties, making it a perfect treatment for acne, dryness, and irritation. It also contains natural enzymes that help remove dead skin cells, offering a brightening effect for skin. This hydrating, skin-soothing kitchen staple makes for the perfect face wash -- and the best part is, it works for all skin types. Especially sensitive skin!
That's why you'll often find skincare products formulated with honey. It's a moisturizing, power-packed ingredient that's perfect for nourishing the skin and leaving it looking glowing.
How to Use: Apply it as you would any cleanser. Using a dollop of raw honey, smear it on your wet face and leave it to sit for a couple of minutes. Rinse thoroughly with lukewarm water. Surprisingly, honey washes away quite easily and won't leave you feeling sticky.
Product recommendation: 24k Gold Black Soap Impurity Cleanser.
Coffee Face Scrub
Coffee beans are loaded with antioxidants. Plus, once you grind them down, they have the perfect consistency for exfoliating the skin. Every skin need exfoliation, but if you're looking for a natural alternative to chemical exfoliants like glycolic and lactic acid, you may want to consider trying ground coffee beans. This home remedy will instantly brighten your skin tone and remove dead skin cells to unclog pores and prevent breakouts. 
You'll often find coffee featured in cellulite-busting products and eye creams. That's because it's known for firming the skin and reducing puffiness. 
How to Use: Mix together 1/2 cup fine ground coffee and 1/2 cup brown sugar. Add in 1/2 cup coconut oil and mix together well. Apply the mixture to your skin, massaging it in thoroughly. Leave it on for 3-4 minutes, then rinse with lukewarm water. 
Product recommendation: Matcha Face Scrub.
Tea Bag Eye Treatment
Green tea bags can be used in replacement of your daily eye cream to reduce dark circles and puffiness around the eyes. This is because green tea contains caffeine, and caffeine is a vasoconstrictor -- it constricts blood vessels, reducing the appearance of puffiness and dark circles. Green tea isn't the only tea you can use for the job. Black tea works just as effectively since it's high in caffeine.
How to Use: Steep two tea bags in hot water. Squeeze them out and apply them over your eyes. You can use them as a cold compress by refrigerating them beforehand. Leave them on closed eyes for 10-15 minutes and repeat as often as needed.
Product recommendation: Eye Candy Anti-Puff Eye Cream.
Aloe Vera Toner
Aloe vera moisturizes and soothes the skin, leaving you with smooth, hydrated, healthy skin. It's suitable for all skin types and won't cause any undesirable side effects. You can use it as part of your daily skincare routine to keep skin nourished.
How to Use: Add 1 cup of aloe vera juice, 1/2 cup of witch hazel, and several drops of essential oils to a clean and dry mason jar. Shake the jar until all the ingredients are fully combined. Then, soak a cotton pad or ball in the mixture and sweep it over your face and neck after cleansing. Your skin should feel instantly refreshed. 
Avocado Oil Moisturizer 
Avocados are packed with vitamins, antioxidants, and essential fatty acids, making them great for addressing dry skin. Avocado oil can act as both an emollient and an occlusive, meaning it can both attract and seal in moisture for long-lasting hydration.
According to studies, this natural ingredient can also boost collagen production, helping to fade fine lines and wrinkles. It's one of the reasons you'll often find avocado in anti-aging creams and lotions. Even better, it's suitable for all skin types -- even oily skin and acne-prone skin. Thanks to its anti-inflammatory properties, avocado oil will not clog the pores and cause more blemishes. 
How to use: Simply apply a small amount of avocado oil to the face and neck after cleansing. Massage in well and leave it on the skin. Do not rinse. Follow up with a broad-spectrum sunscreen as the final step of your skincare routine.
Product recommendation: Blueberry Kush CBD Face Oil.
Turmeric Face Mask
Turmeric boasts numerous medicinal and beauty benefits. High in antioxidants, it can help fight free radicals that lead to aging. Plus, it's anti-inflammatory, making it effective in easing acne and eczema, and soothing irritated skin. It's also said to leave users with glowing skin, when used as part of your regular beauty routine. 
How to use: Mix together 1 teaspoon of turmeric, 1 teaspoon of yogurt, and a little olive oil. Apply to clean skin, and leave it on for several minutes before rinsing with lukewarm water. Remember, turmeric can stain your clothes, so wear an old t-shirt before applying this mask.
Product recommendation: Mary Jane Glow Mask.
See, you don't even need to leave the house to make these DIY skincare recipes. Most of you probably already have all these ingredients hiding in your cupboards. 
The great thing about these skincare recipes is that they're suitable for all skin types, can be made whenever you feel like it, are 100% natural, and need we mention how inexpensive they all are to make? 
Happy skincare cooking!
Share
---