Good to Know:
What You'll Get:
CBD Jelly Cleanser: a pH balanced daily cleanser with salicylic acid
CBD Toner: a gentle chemical exfoliator formulated with glycolic acid
CBD Jelly Mask: a cleansing mask with a boost of vitamin a to manage oil
Super Hemp Patches: hydrocolloid patches to reduce inflammation
Liquid error (snippets/main-product-form line 1): product form must be given a product
Before & After:
CONSIDER DULL SKIN CRUSHED
Four-step routine for clearer, smoother, brighter skin
Daily use helps improve the appearance of blemishes, visible redness, and enlarged pores
CBD Jelly products work together to refine pores and get rid of excess oil revealing a fresher, more even complexion
All products are clean, vegan, cruelty-free and suitable for sensitive skin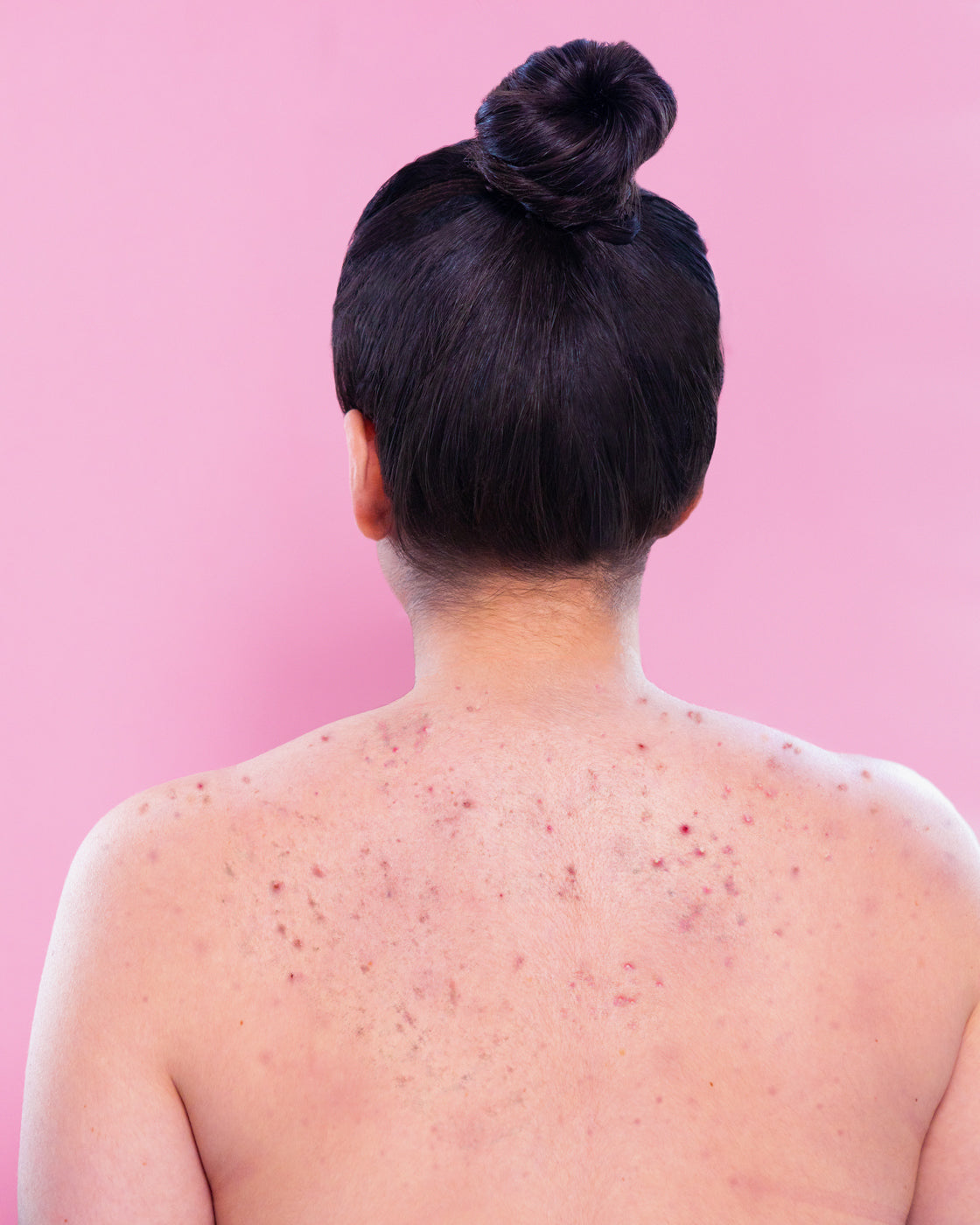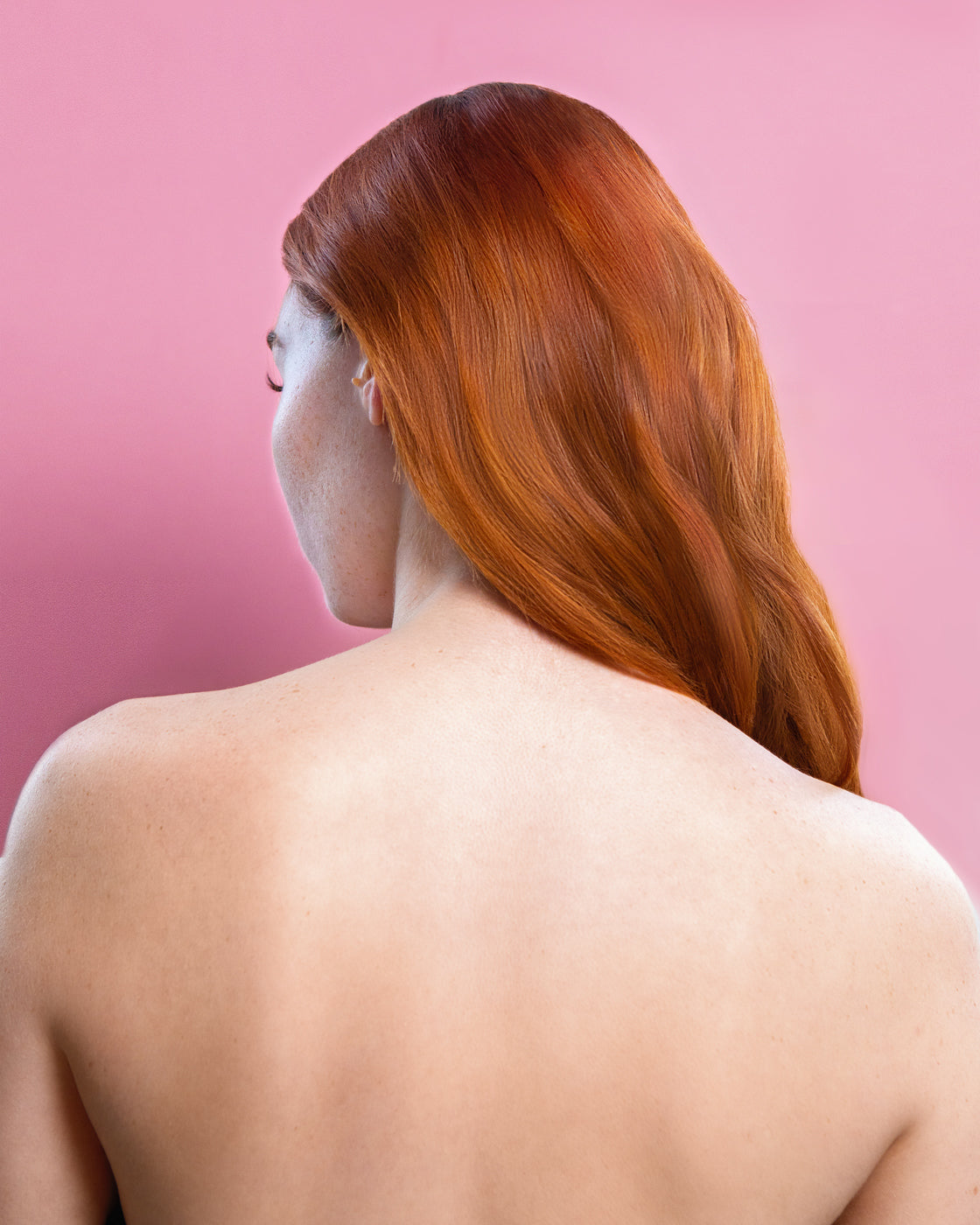 *The model in these images is a paid model demonstrating use and intended results of the products, these are not actual customer images.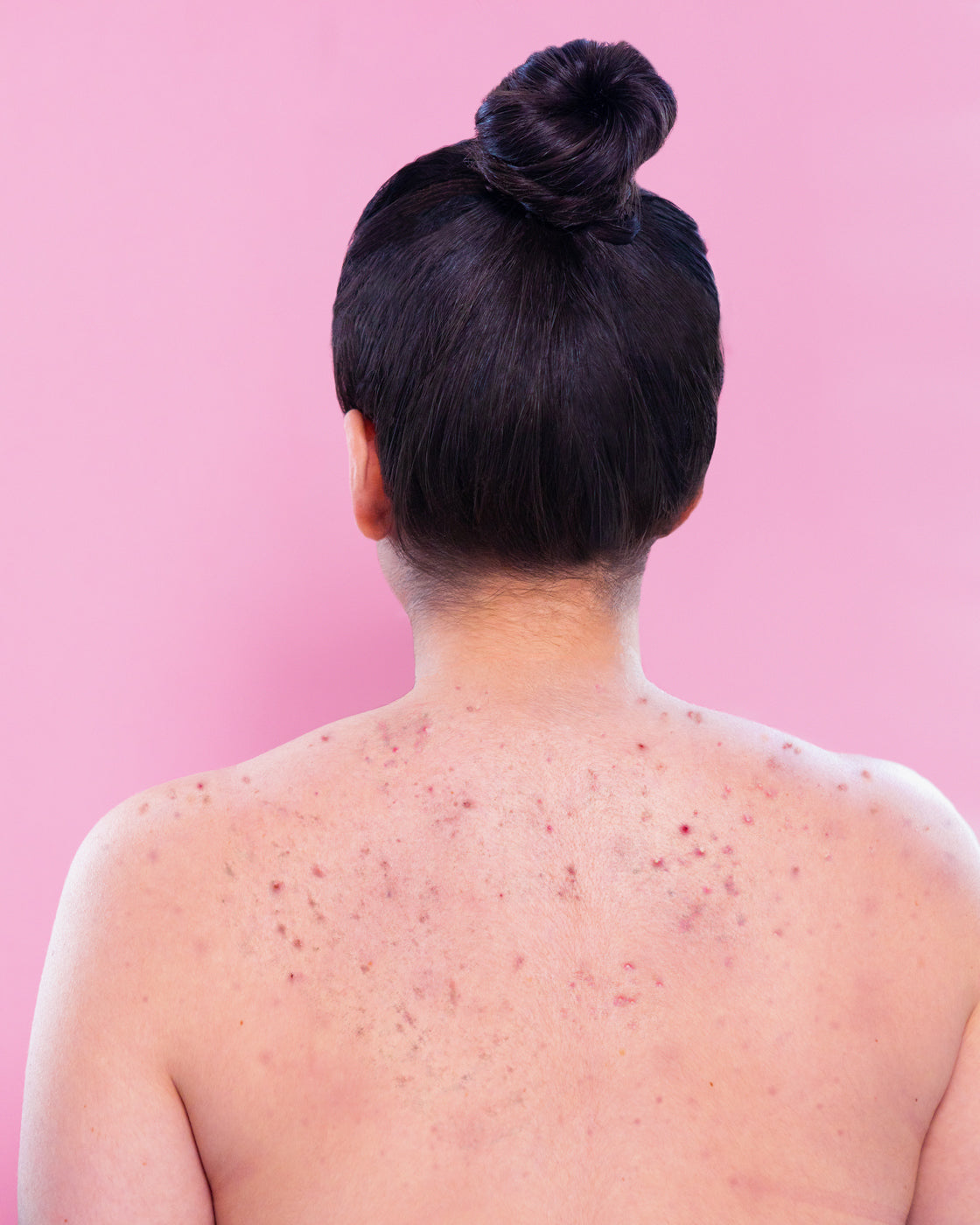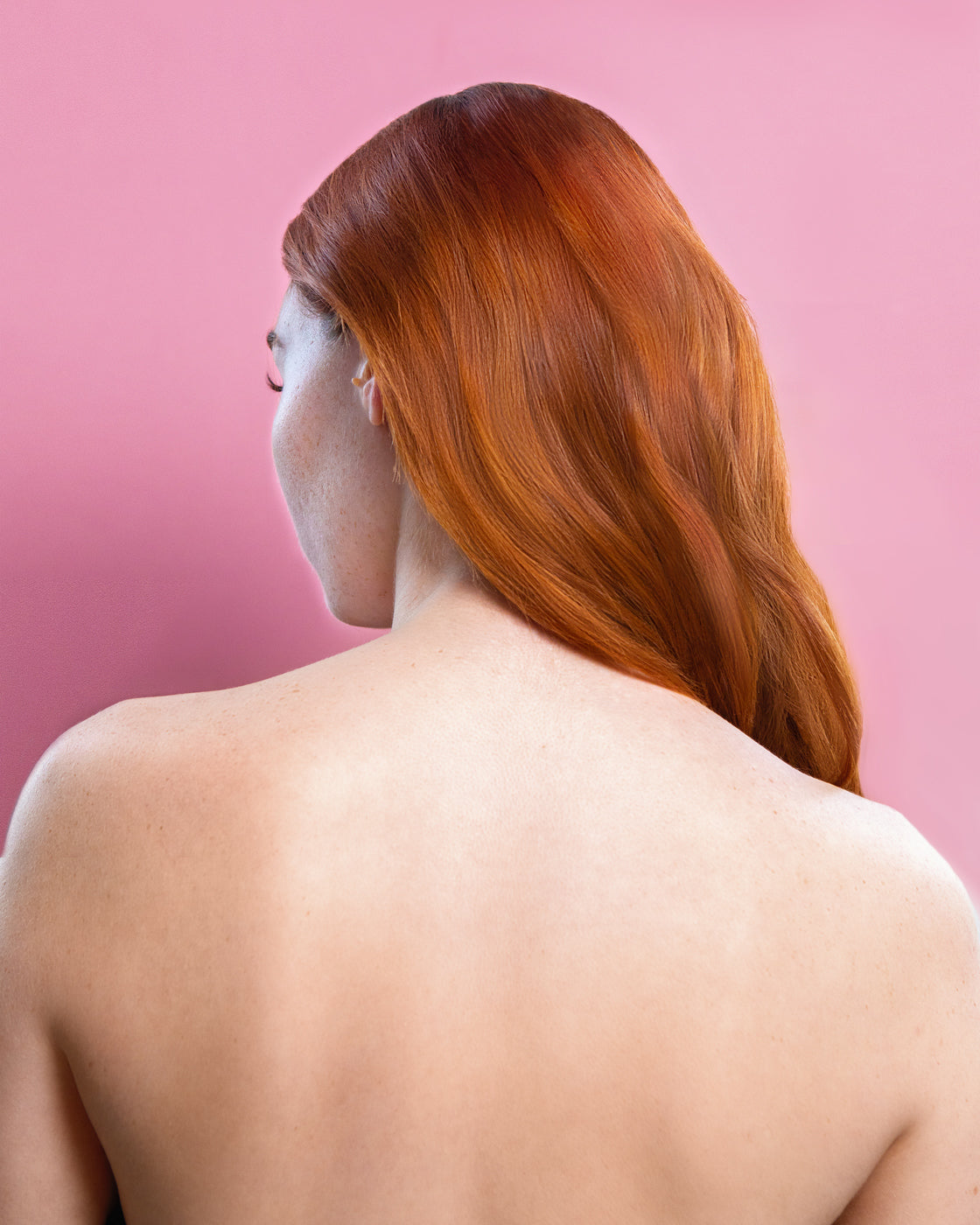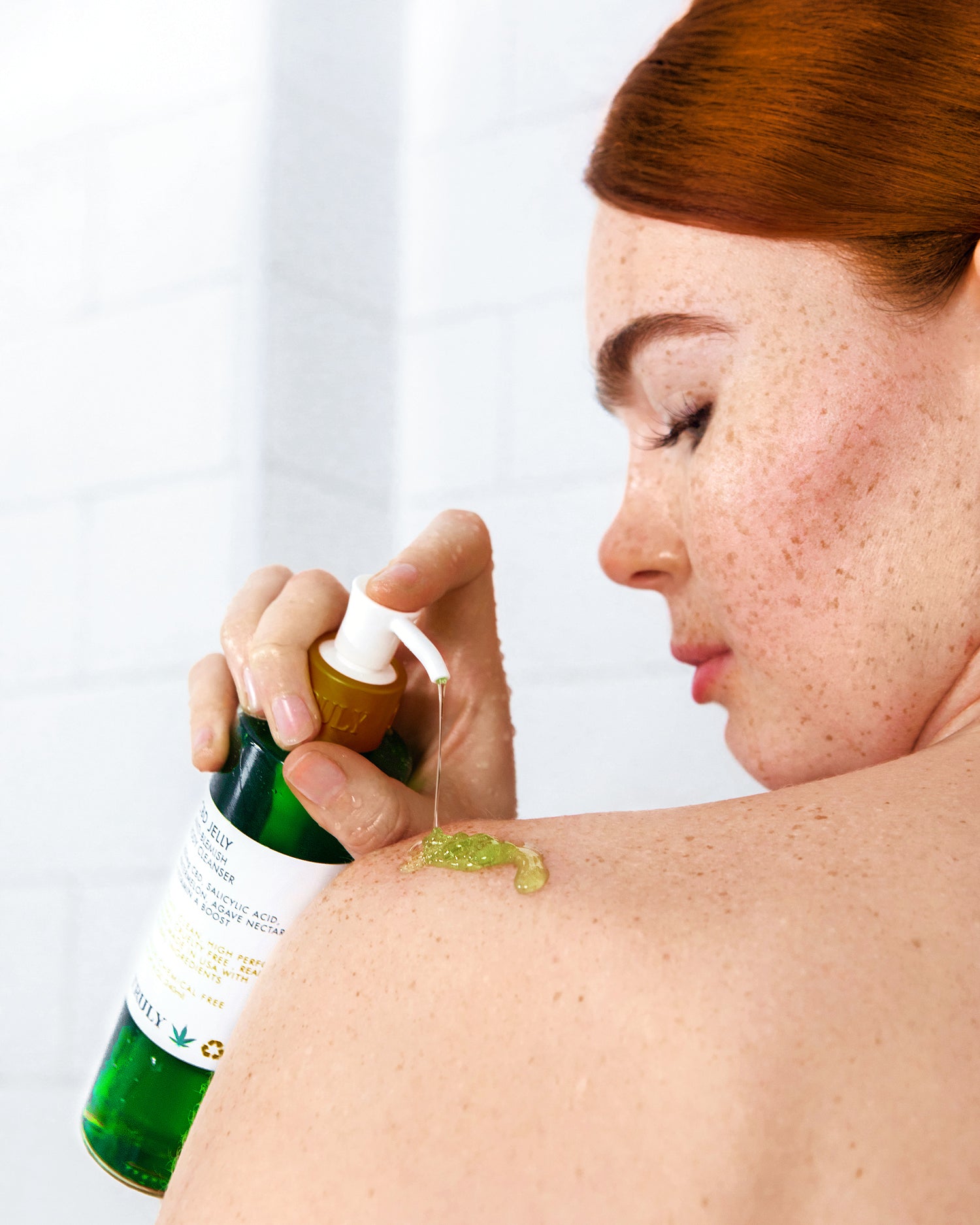 CBD Jelly Body Cleanser
To start your day, massage 2-3 pumps onto wet skin to prep and decongest your skin. Rinse off with cool water.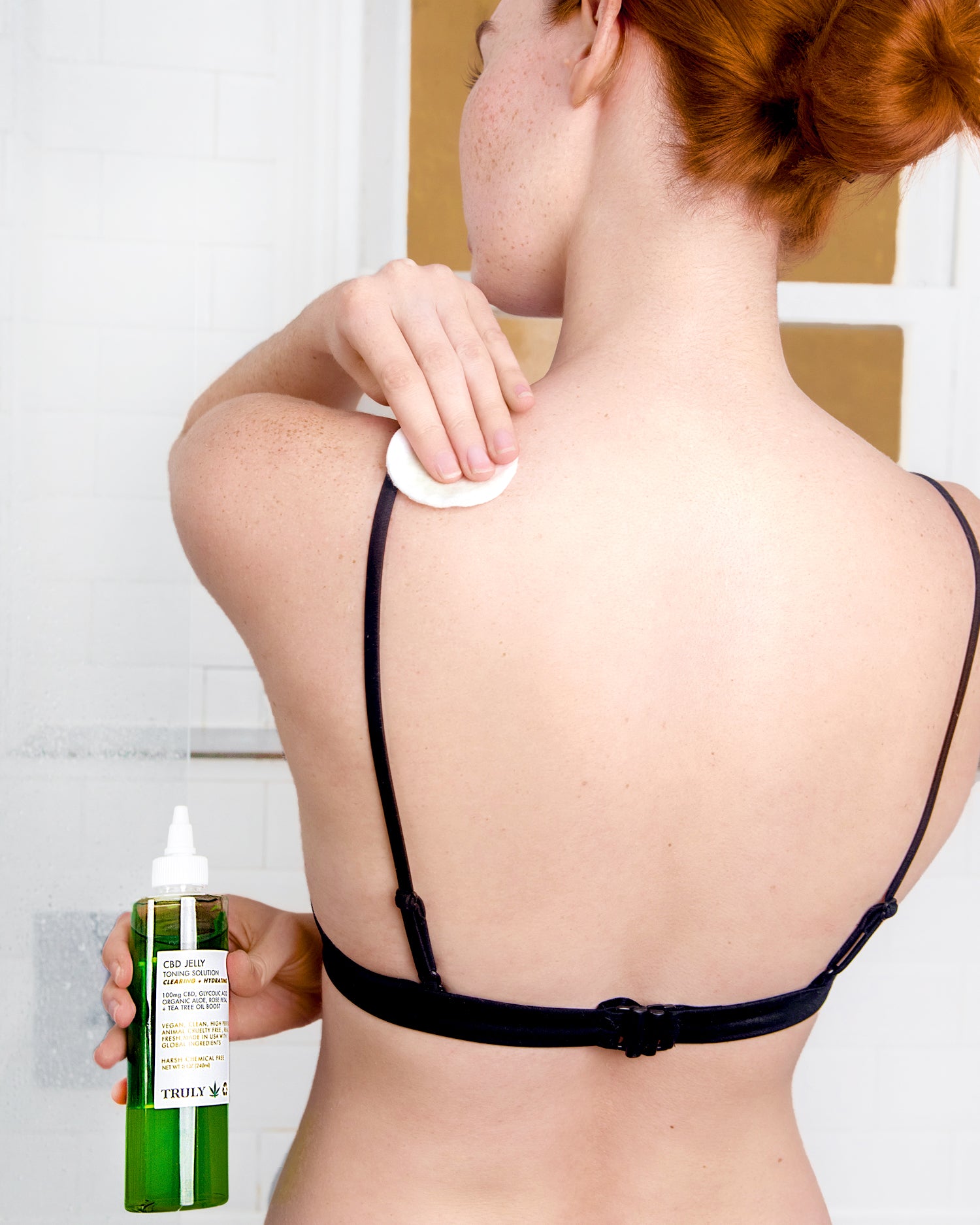 CBD Jelly Toning Solution
Pour toning solution onto a cotton pad until it is saturated. Then sweep across back gently pressing into the skin. Allow to dry.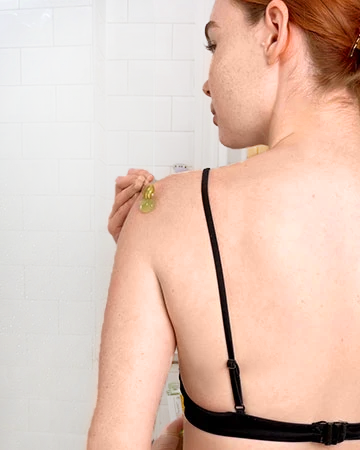 CBD Jelly Body Mask
Apply a thick layer of the mask onto freshly cleansed skin. Leave it on for 15-20 minutes. Rinse off with cool water.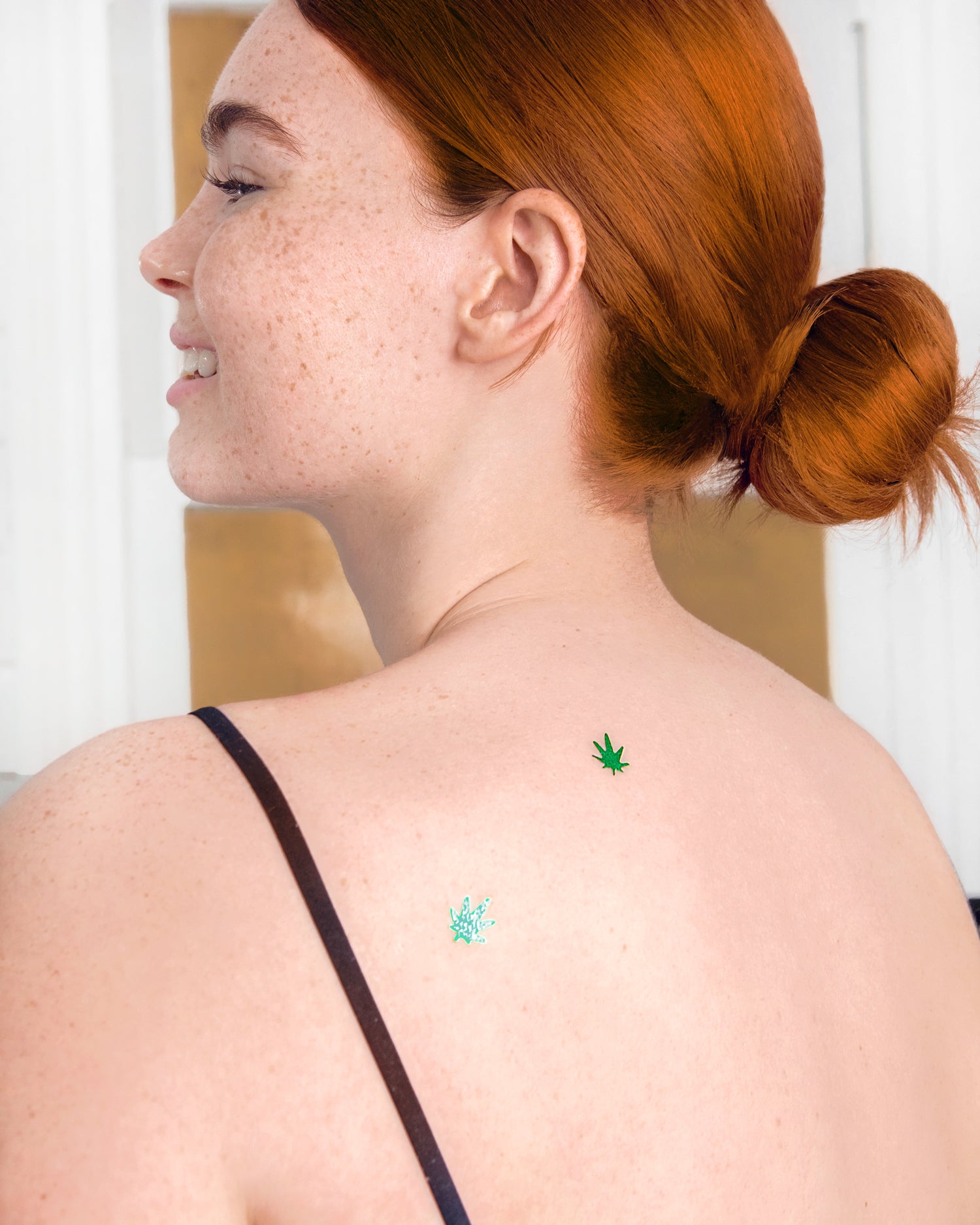 Super CBD Patches
Apply a sticker tacky side down on your blemish. For best results wear for at least 6 hours.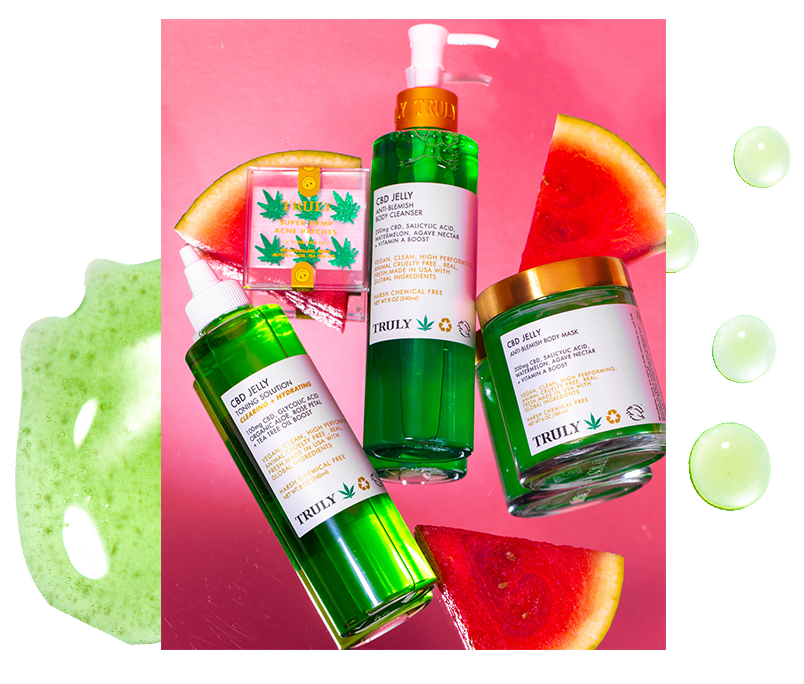 CBD JELLY INGREDIENTS:
CBD Oil:
CBD oil is a natural compound packed with antioxidants and essential fatty acids. It acts directly on the cells that make sebum, helping to balance oil production and reduce breakouts. CBD oil cleanses, exfoliates, and rejuvenates the complexion.
Salicylic Acid:
Derived from willow bark, salicylic acid is a beta hydroxy acid known for its ability to exfoliate the skin. Salicylic acid penetrates deep into the pores to dissolve dead skin cells, unclog pores, and deliver a fresh new layer of skin. It also acts as an anti-inflammatory, speeding up the healing process of inflamed pimples and pustules.
Glycolic acid:
Glycolic acid acts on the stratum corneum (the outermost layer of the skin) to un-glue dead skin cells, clear out the pores, and reduce excess oil. Since acne's root cause is oil build-up, glycolic acid is an effective treatment for blackheads, whiteheads, and pimples.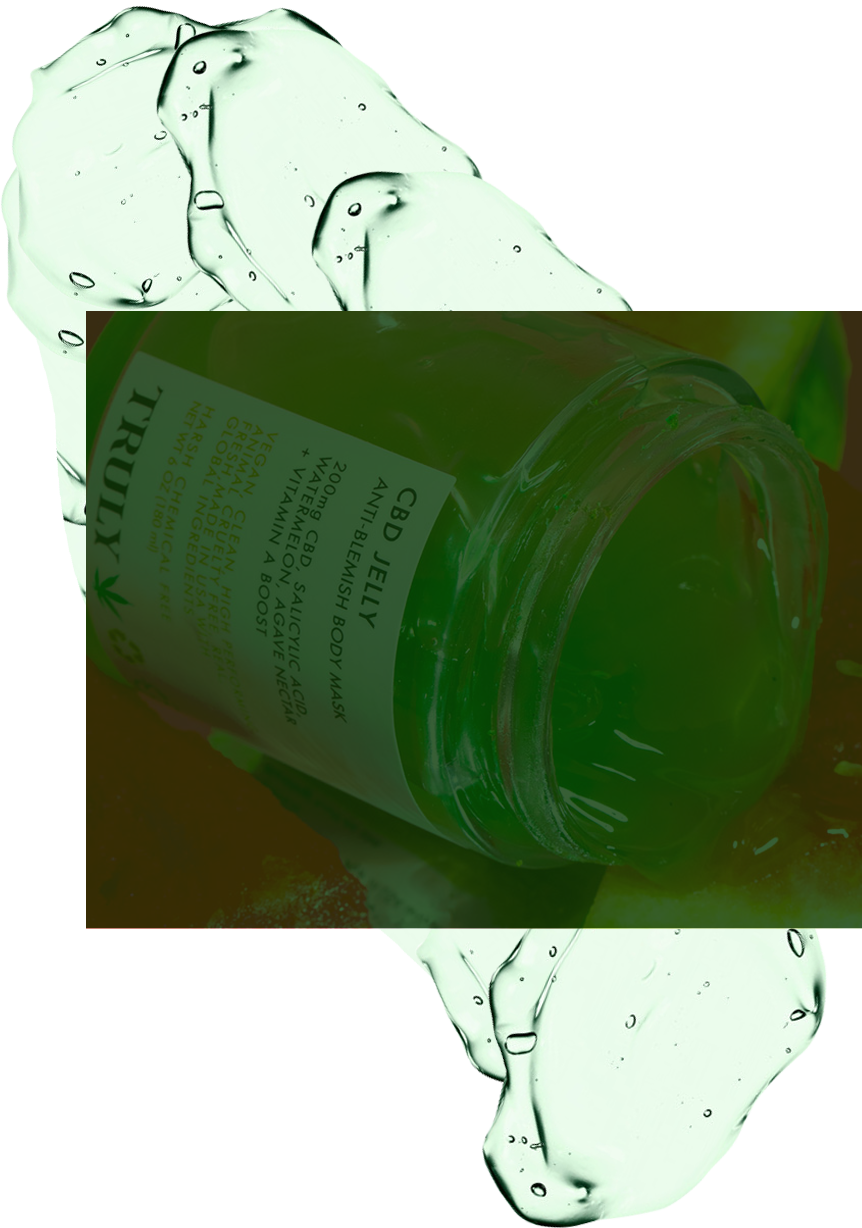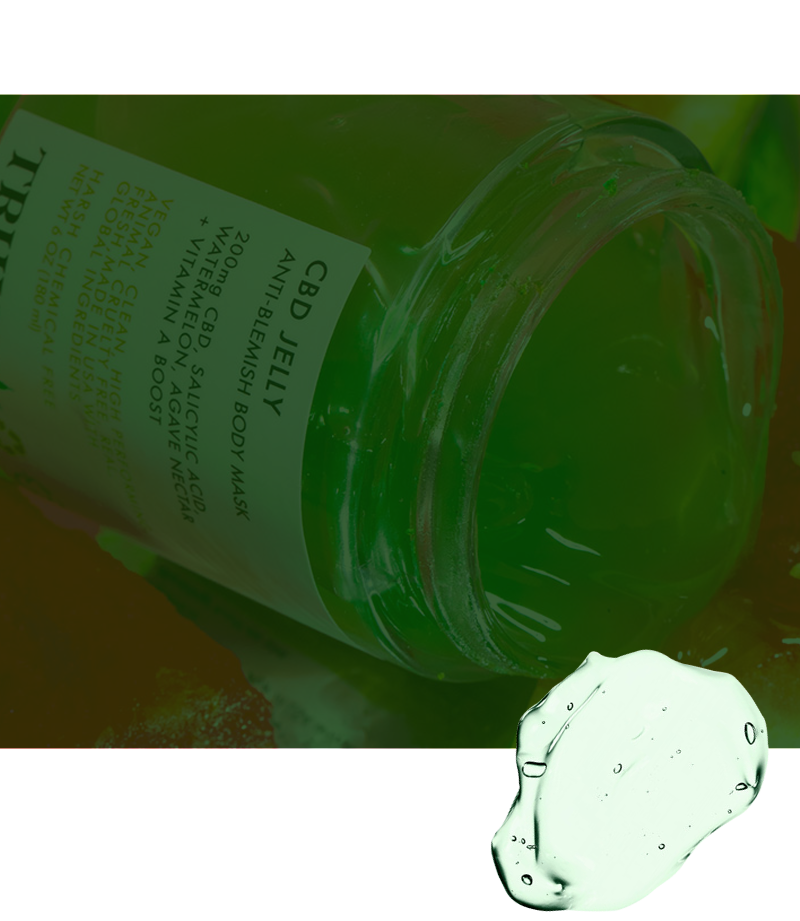 CBD Superpower Alert!
Studies show CBD fights acne by decreasing excess sebum production in the skin.