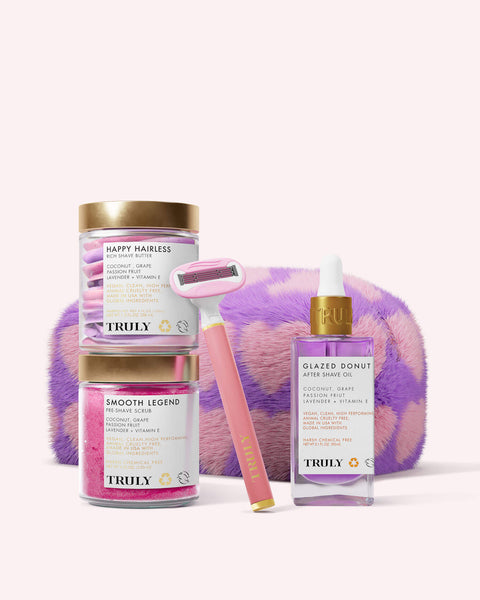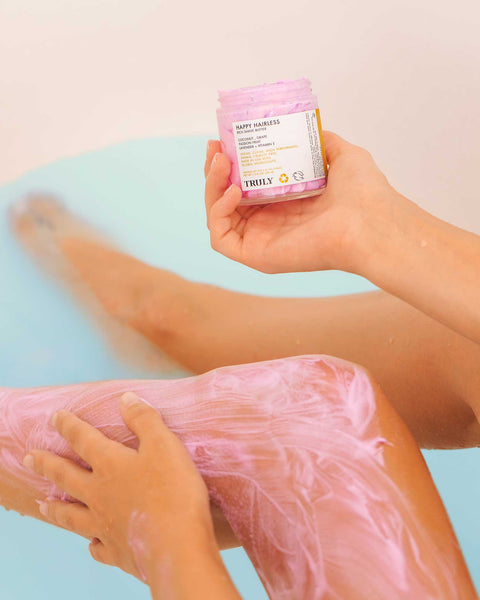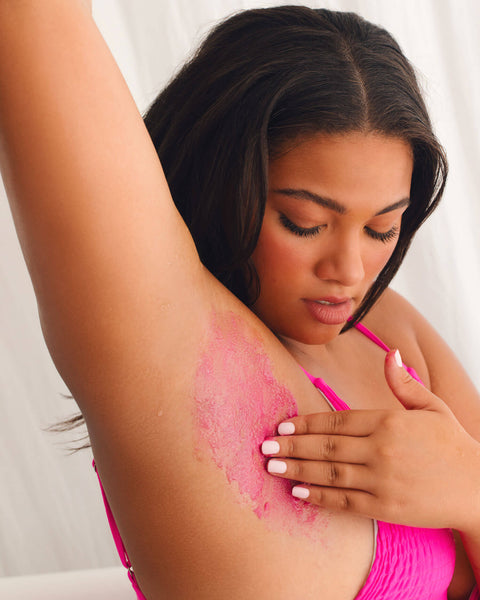 Ultimate Smooth Legend Shave Set
Good to Know:
Resurfacing
Tightening
Moisturizing
Vegan
Cruelty-Free
Things we love: streamline skincare, healthful ingredients, and a smooth shave that lasts. Things we hate: razor bumps, irritation, ingrowns. So, we made a trio of products to give you the silkiest, fresh-shave-on-clean-sheets feel, every time. You get: our BRAND NEW buffing, ingrown-combatting pre-shave scrub, our super softening coconut shave butter, our summer scented after-shave oil, plus our 5-bladed magnetic razor. And we'll sweeten the deal: for a limited time only, get in on a complimentary fuzzy pouch to store all your luxe shave week goods.
What You'll Get:
💗 Smooth Legend Pre-Shave Scrub
🧈 Happy Hairless Shave Butter
✨ Glazed Donut After Shave Oil
🪒 Life Shaver Starter Razor
👝 FREE Fuzzy Heart Pouch
HOW TO APPLY:
Smooth Legend Pre-Shave Scrub 🧽 💕
Using warm water, massage a palmful of body scrub into the skin to work up a lather. Exfoliate wherever hair meets skin to loosen follicles for a smooth shave or anywhere on the body that needs a little extra love. Rinse off.
Happy Hairless Shave Butter 🪒 🧈
Apply shave butter to desired area as needed prior to shaving. For best results, lather up shaving butter using warm water. Shave with the grain, following the growth direction of the whiskers. Rinse off. Pat dry.
Glazed Donut After Shave Oil 🍩 ✨
Apply on cleansed, dried skin post-shave to soothe, hydrate, and prevent ingrowns. Swipe across desired area with a saturated cotton pad or apply to palms and pat into skin directly.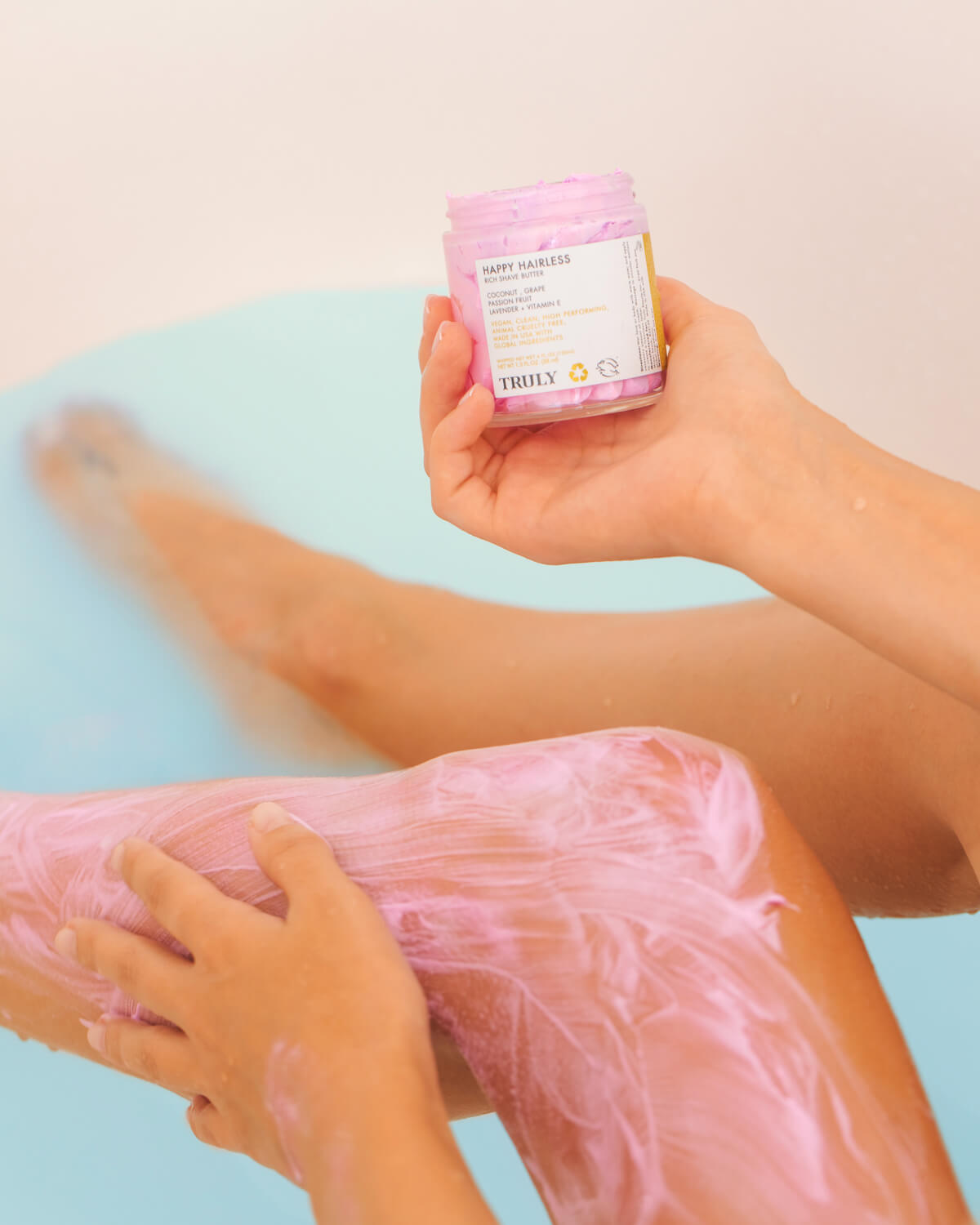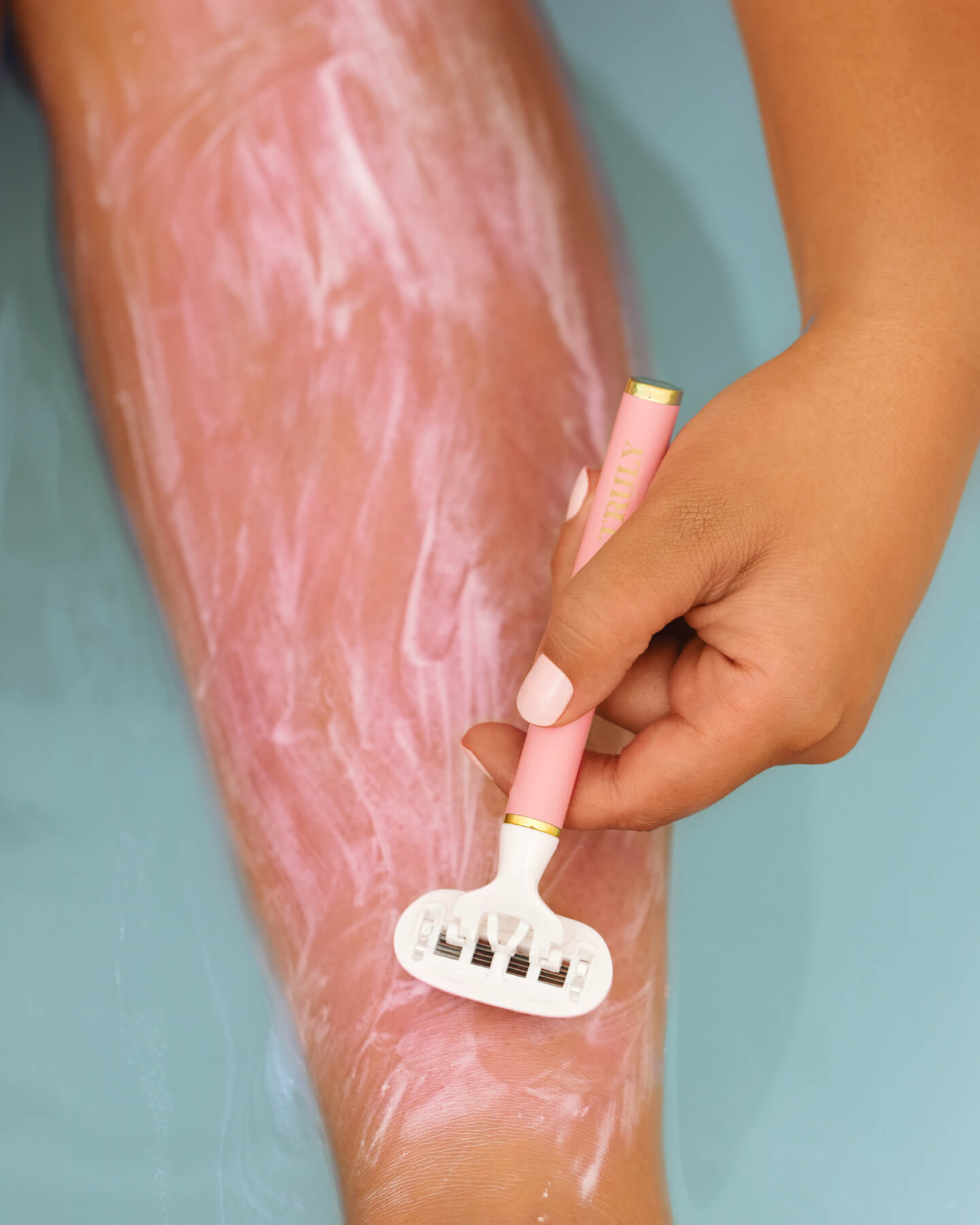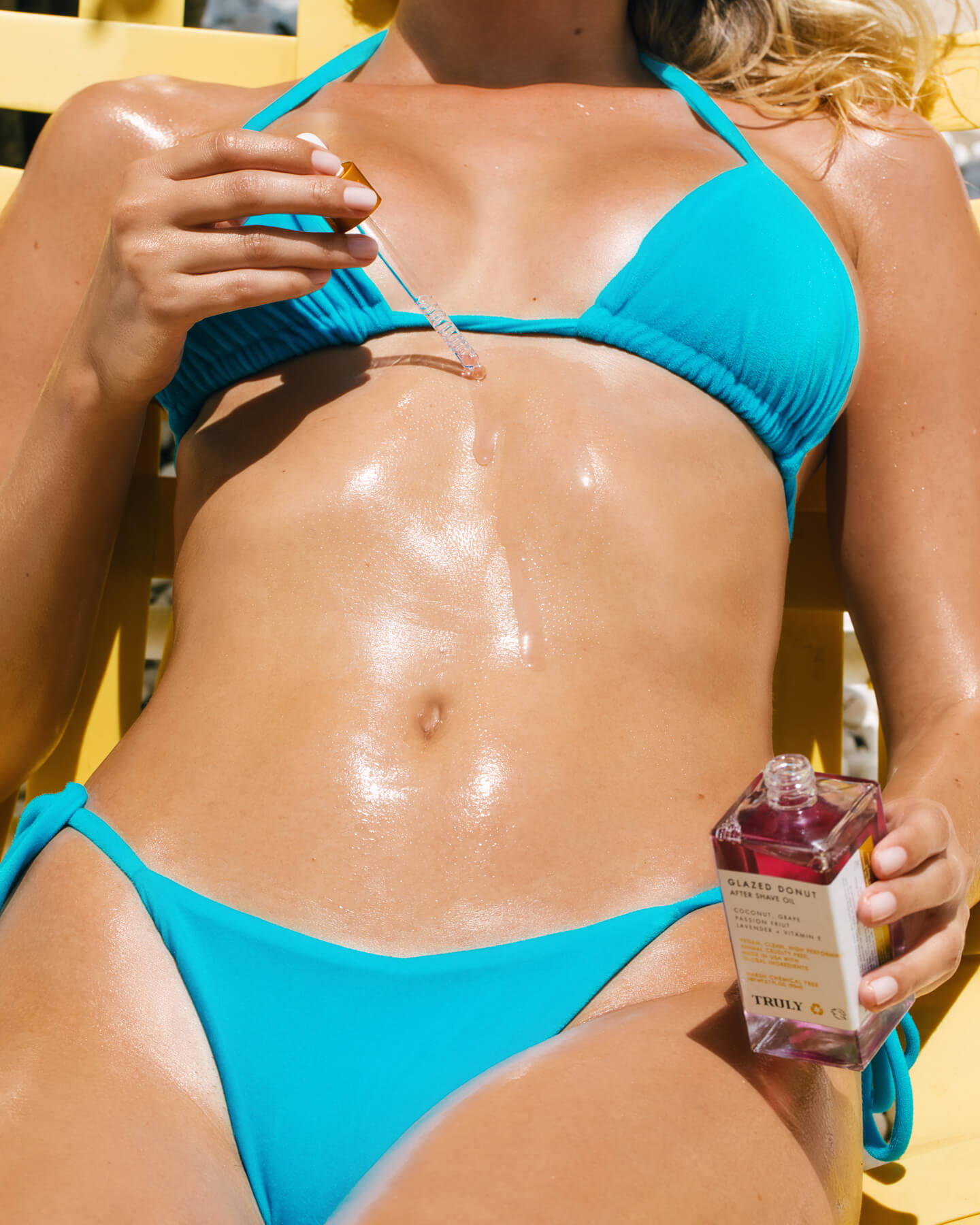 *The model in these images is a paid model demonstrating use and intended results of the products, these are not actual customer images.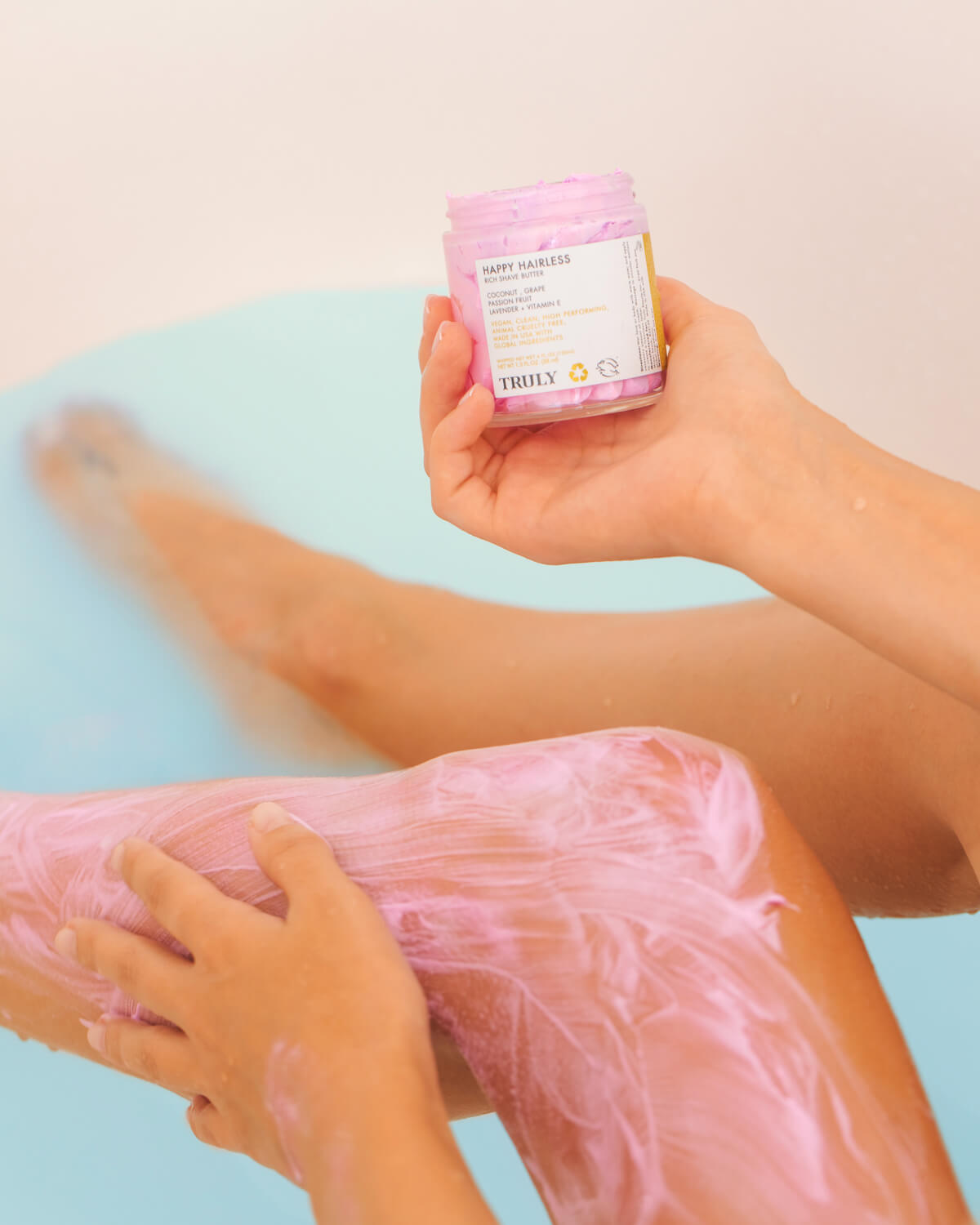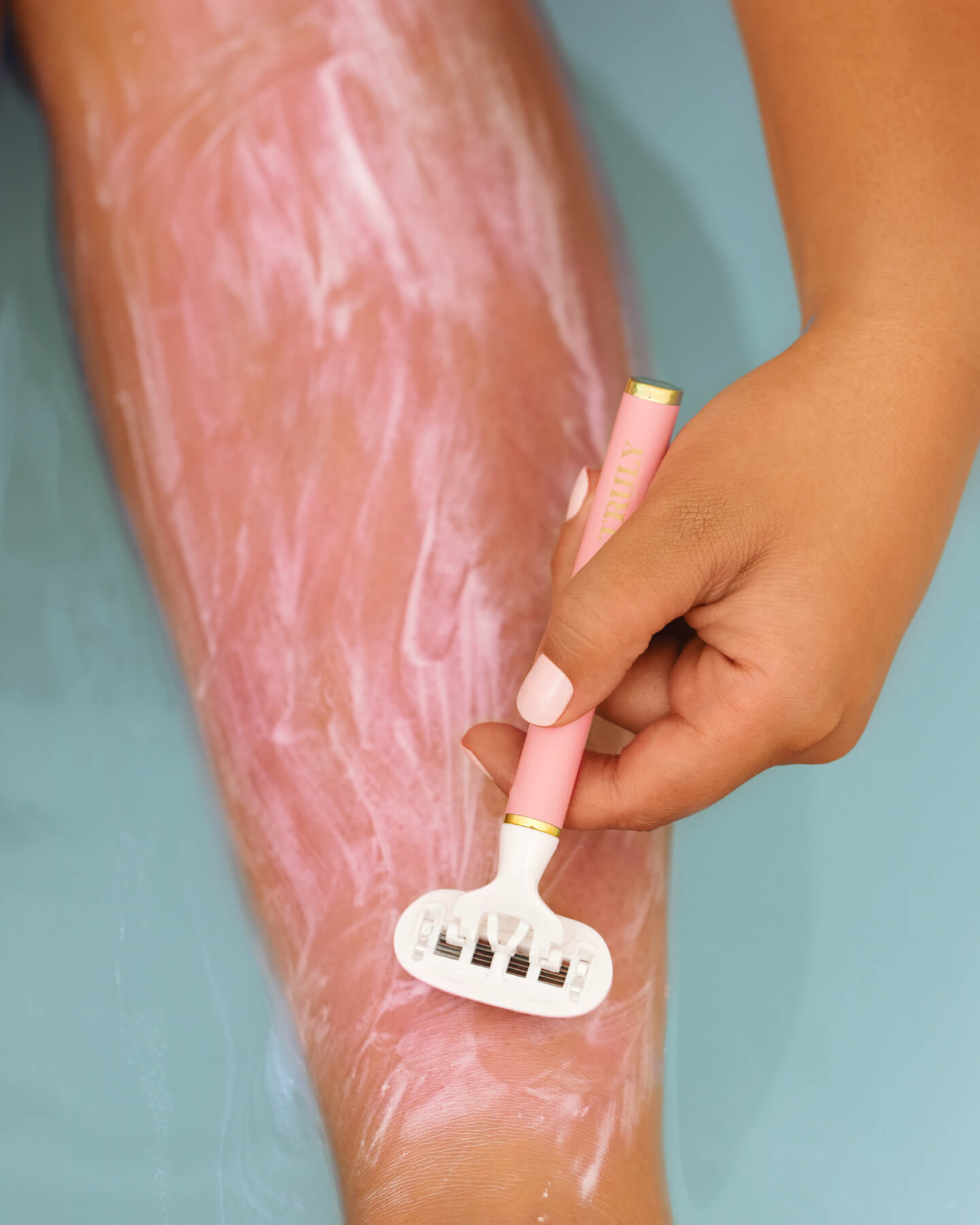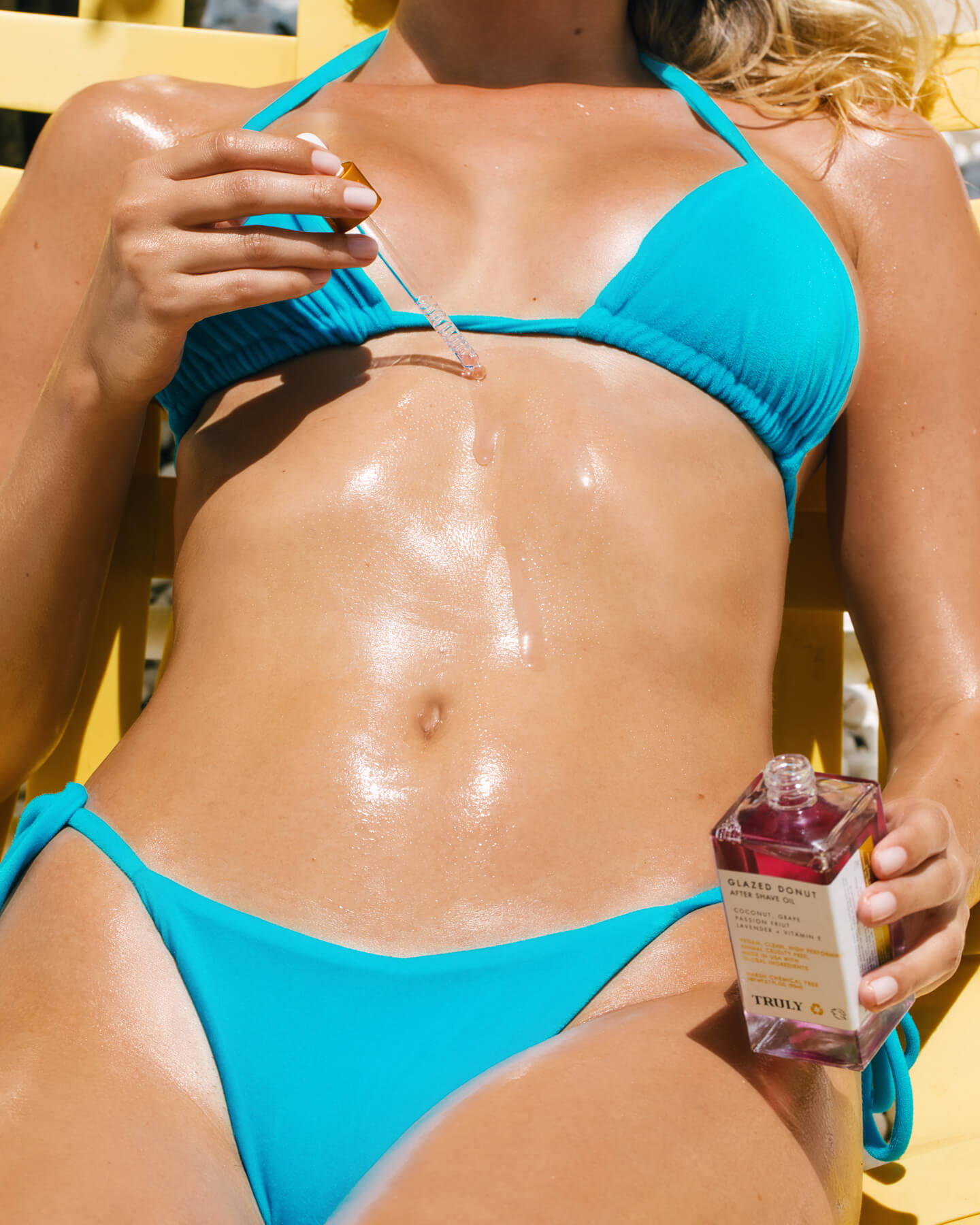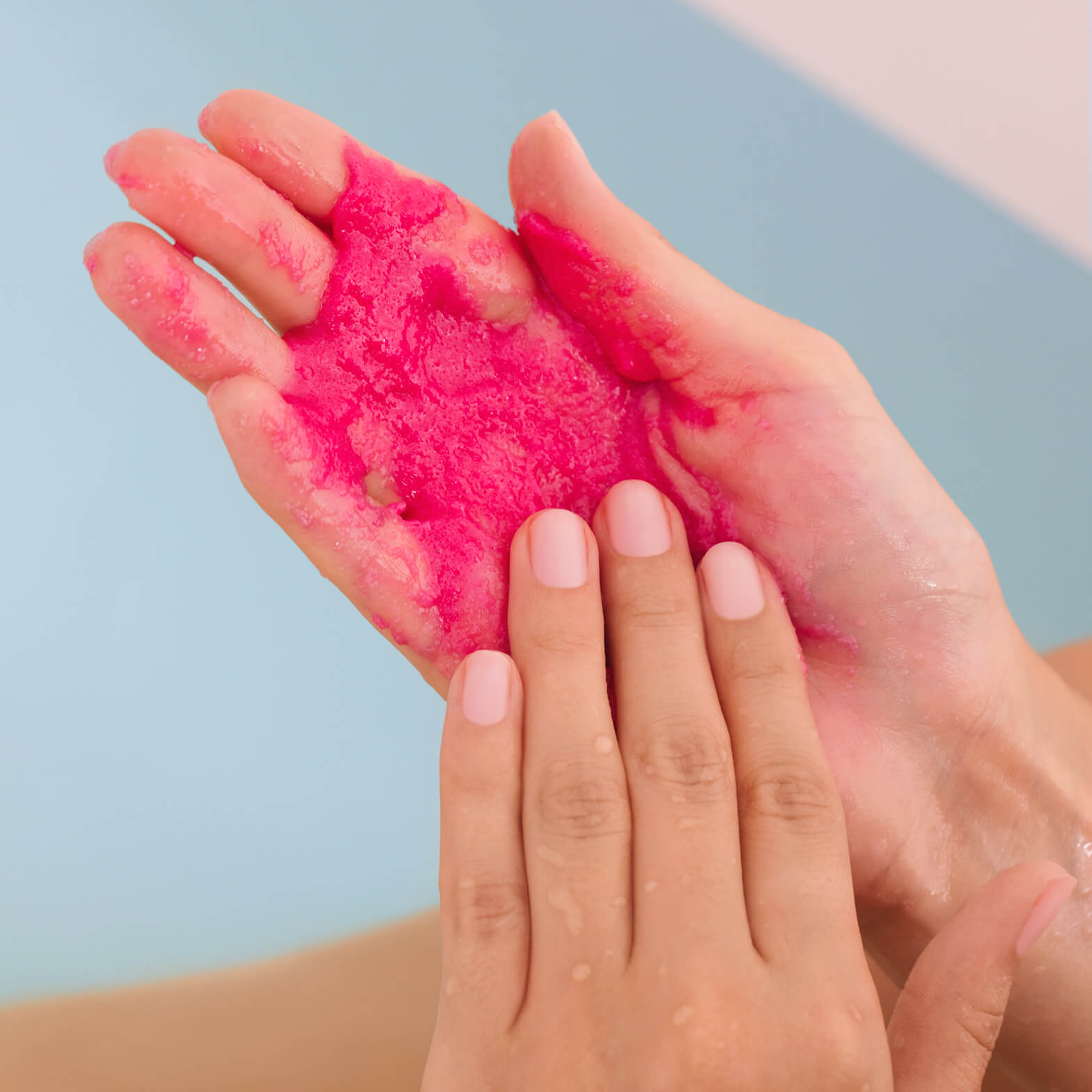 INGREDIENT BENEFITS:
Coconut
Coconut's intensely hydrating properties heal razor bumps while softening up the skin, making it a must-have post-shave companion.
Vitamin E
Naturally occurring in healthy skin, vitamin E strengthens skin barrier function and assists in cell restoration - translating to smooth, supple, irritation-free skin.
Passion Fruit
This all-star emollient leaves the skin soft and silky to the touch due to its capability to deeply penetrate with its antioxidant-rich, elasticity-restorying powers.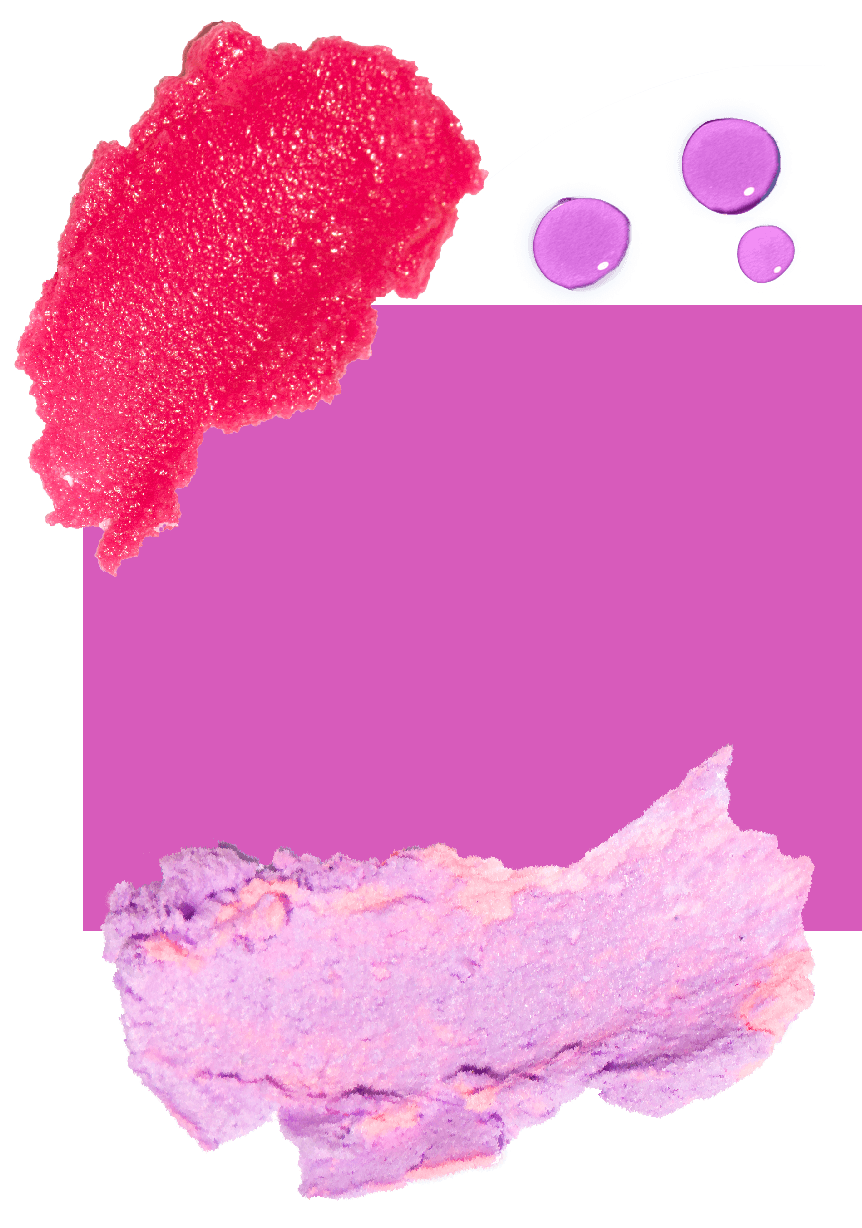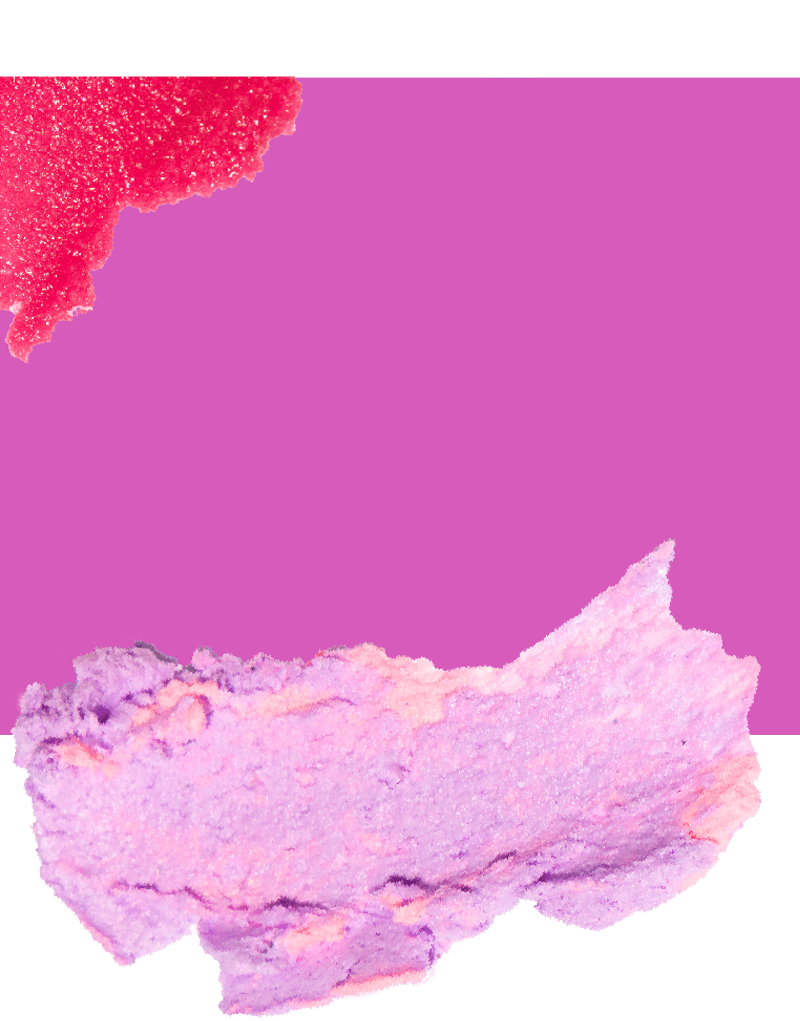 Amanda Cerny X Truly Beauty
Amanda Cerny couldn't find the perfect shave routine, so she made one. (With us!). Our buffing Smooth Legend Pre Shave Scrub, whipped Happy Hairless Shave Butter, and Glazed Donut After Shave Oil work in tandem to guarantee the smoothest shave of your life.