SHOP SLAY STRETCH MARKS ROUTINE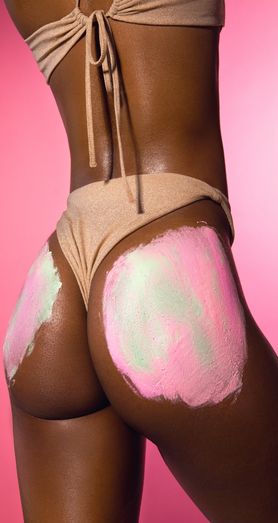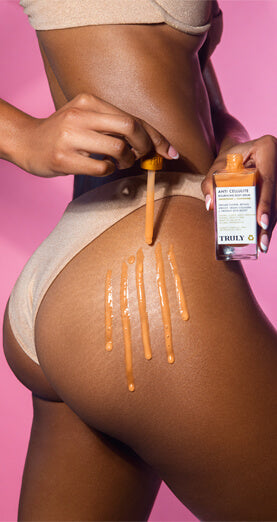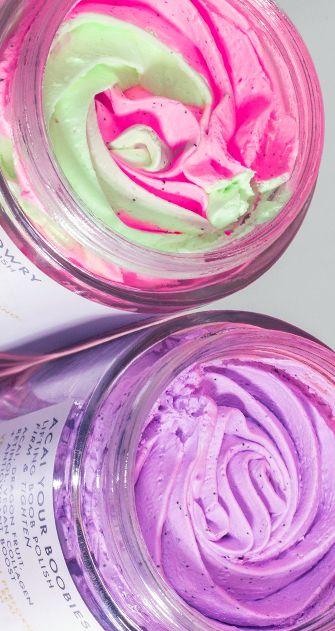 What It Targets:
Stretch Marks
Our body bundles diminish existing stretch marks while preventing new tiger stripes from forming by keeping your curves ultra-hydrated, exfoliated and collagen-boosted - so you can glow as you grow.
Body Acne
Retinol clears pores and treats acne-scarred skin while hydrating watermelon nourishes for a super fresh,clear, and ultra-hydrated complexion.
Sagging
Retinol plumps out skin by spurring collagen production. Acai brightens dull, dehydrated complexions while protecting against aging environmental stressors – leaving your skin fresher, tighter, and more youthful than ever.
Cellulite
Wheat protein increases overall firmness and boosts elasticity while minimizing fine lines n' cellulite. Massage eco-friendly jojoba beads into the skin in circular motion to assists in lymphatic drainage for dimple-free skin.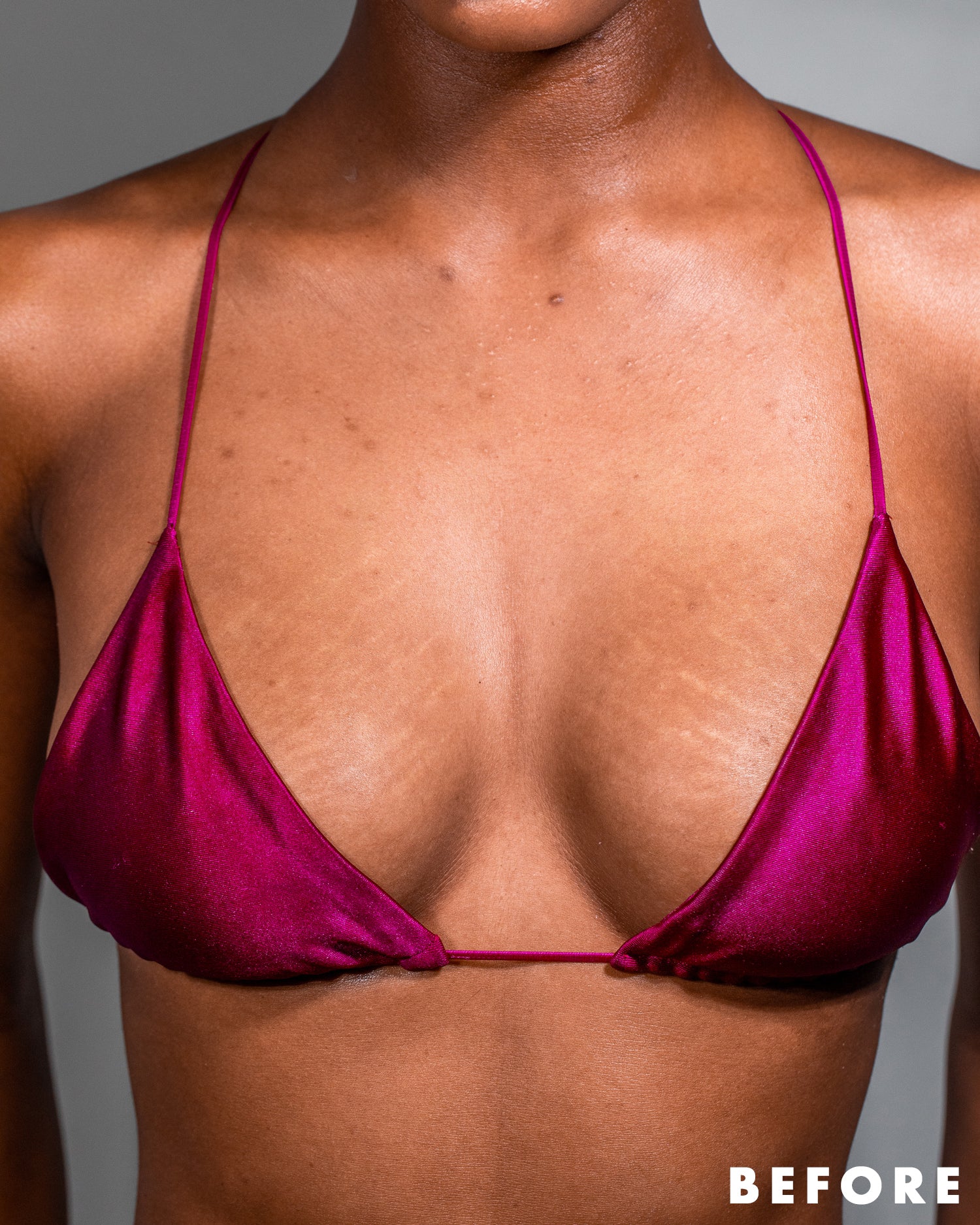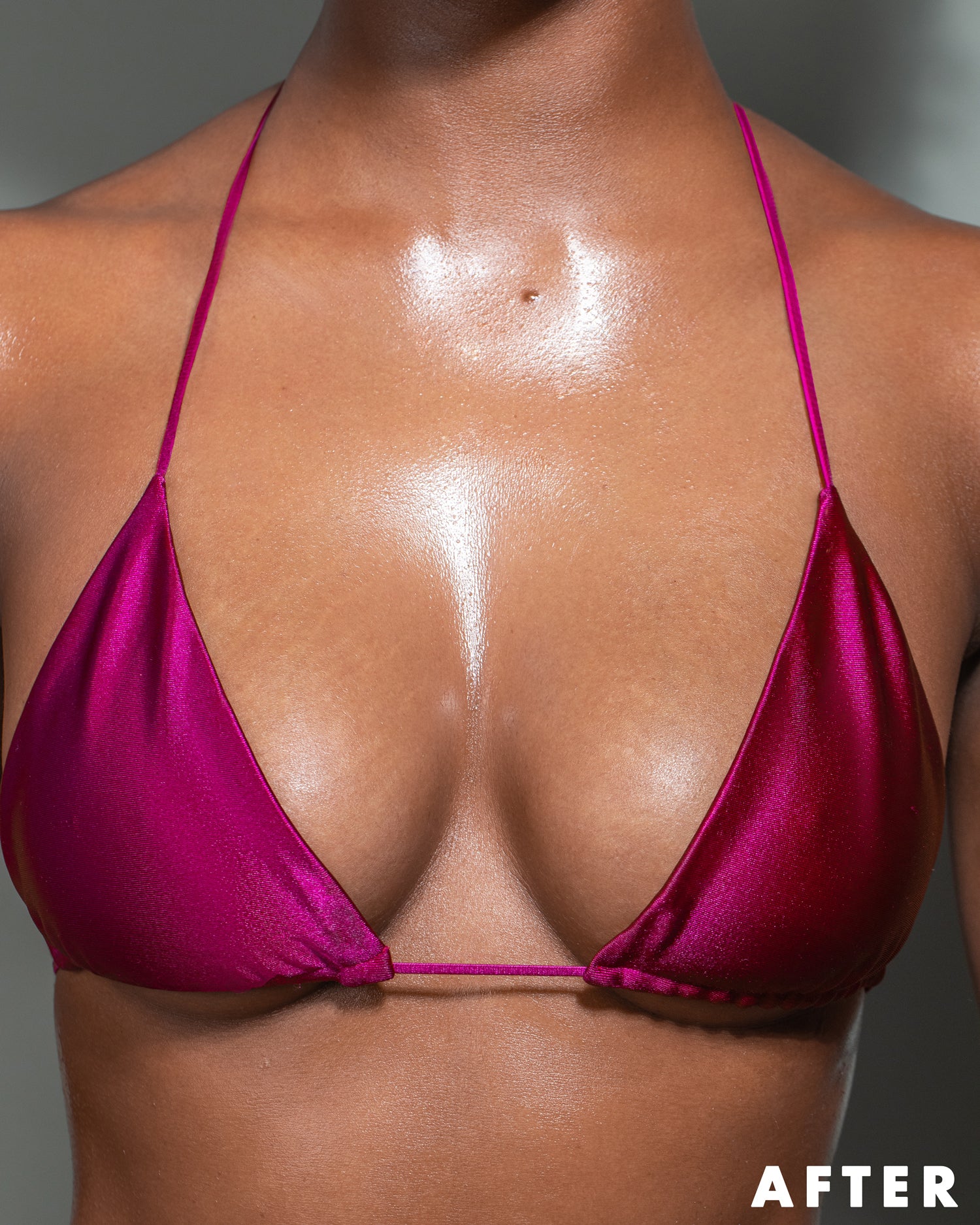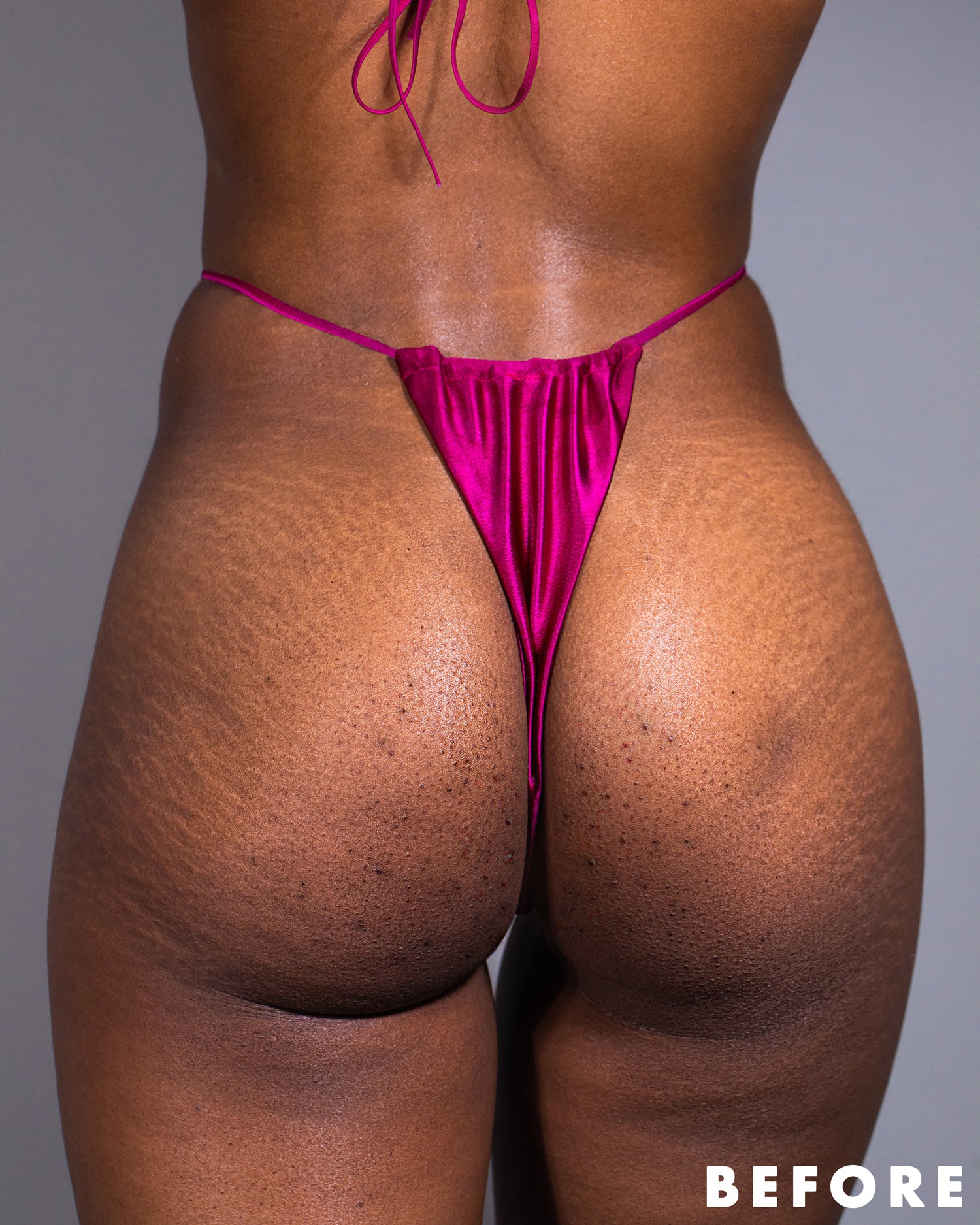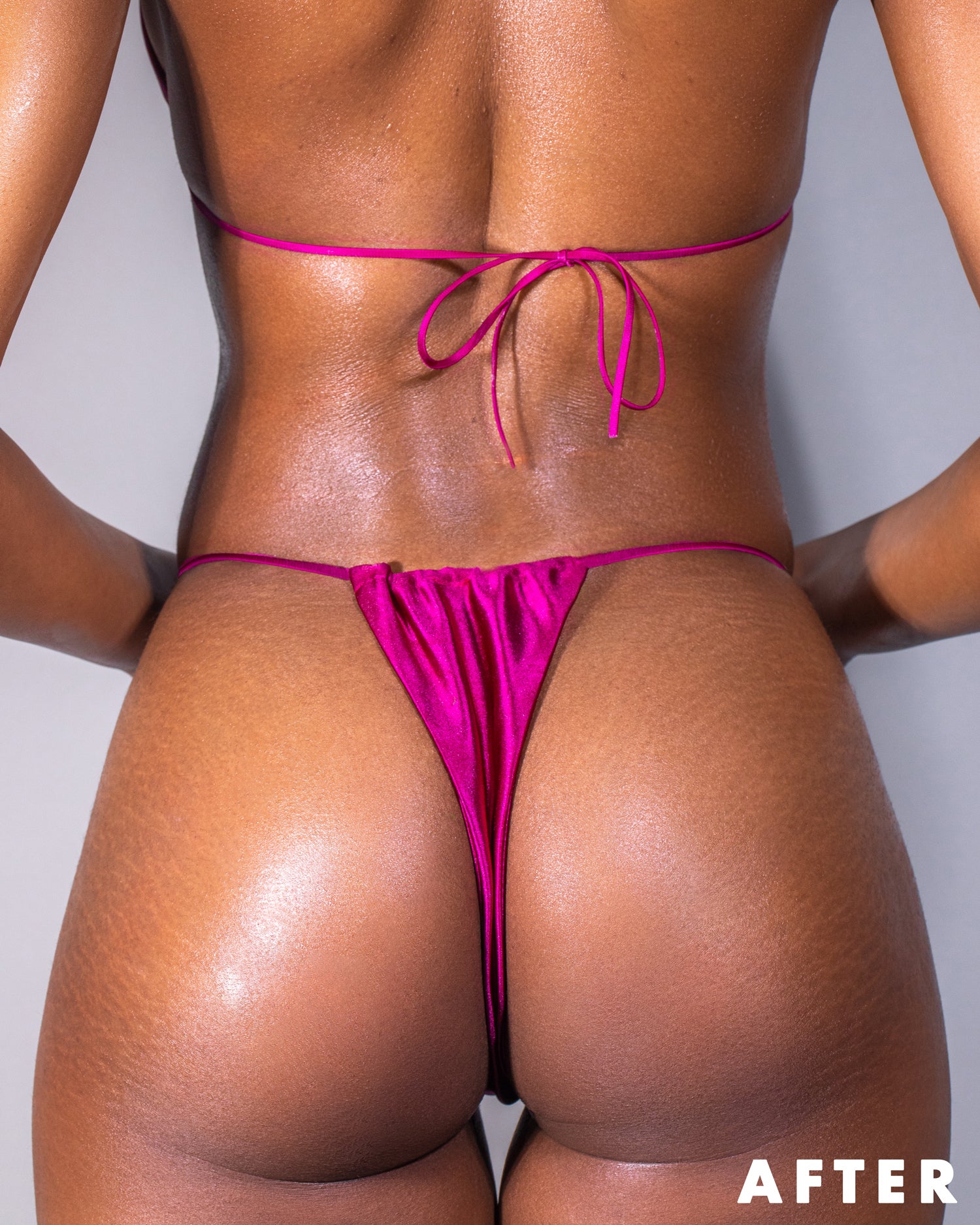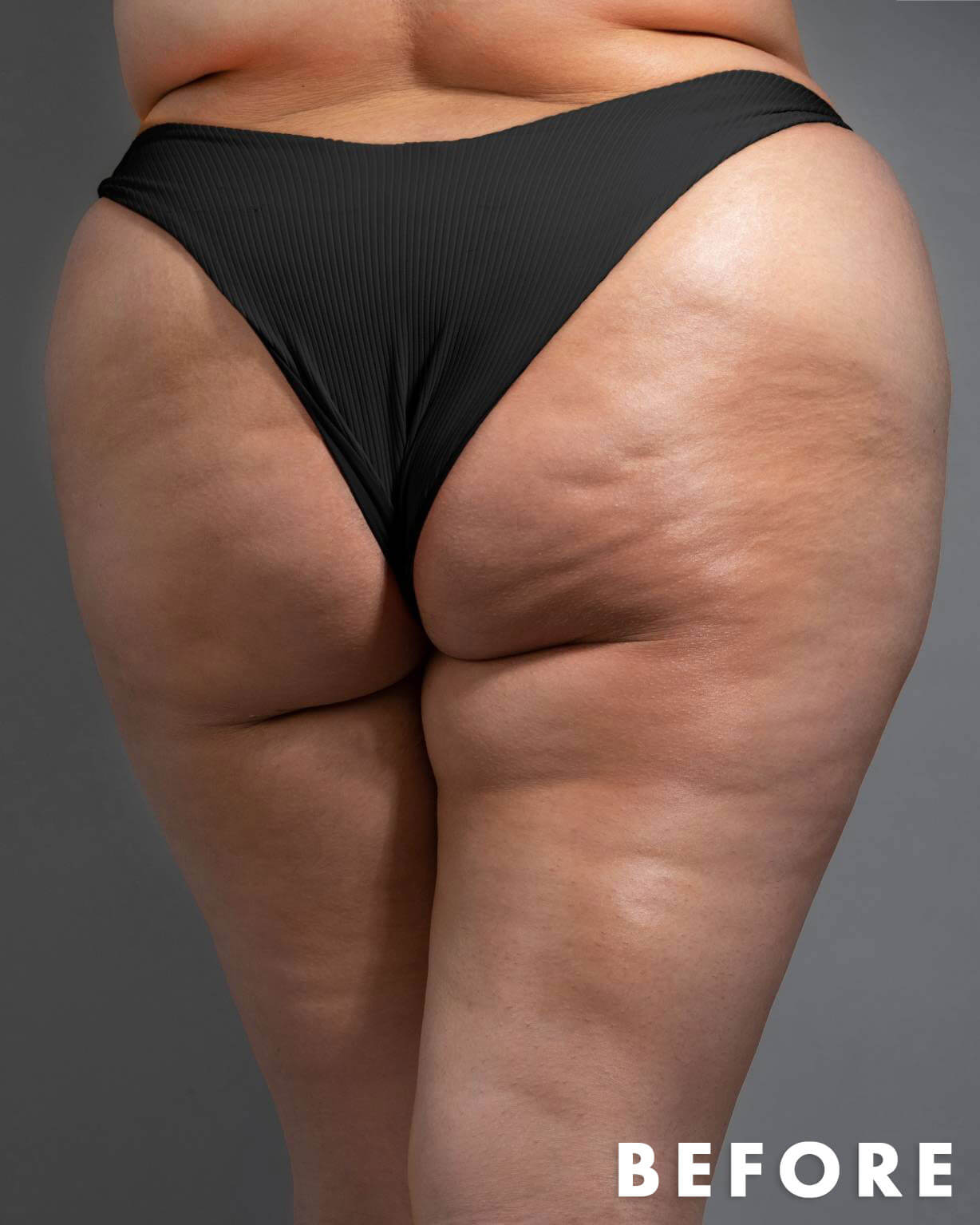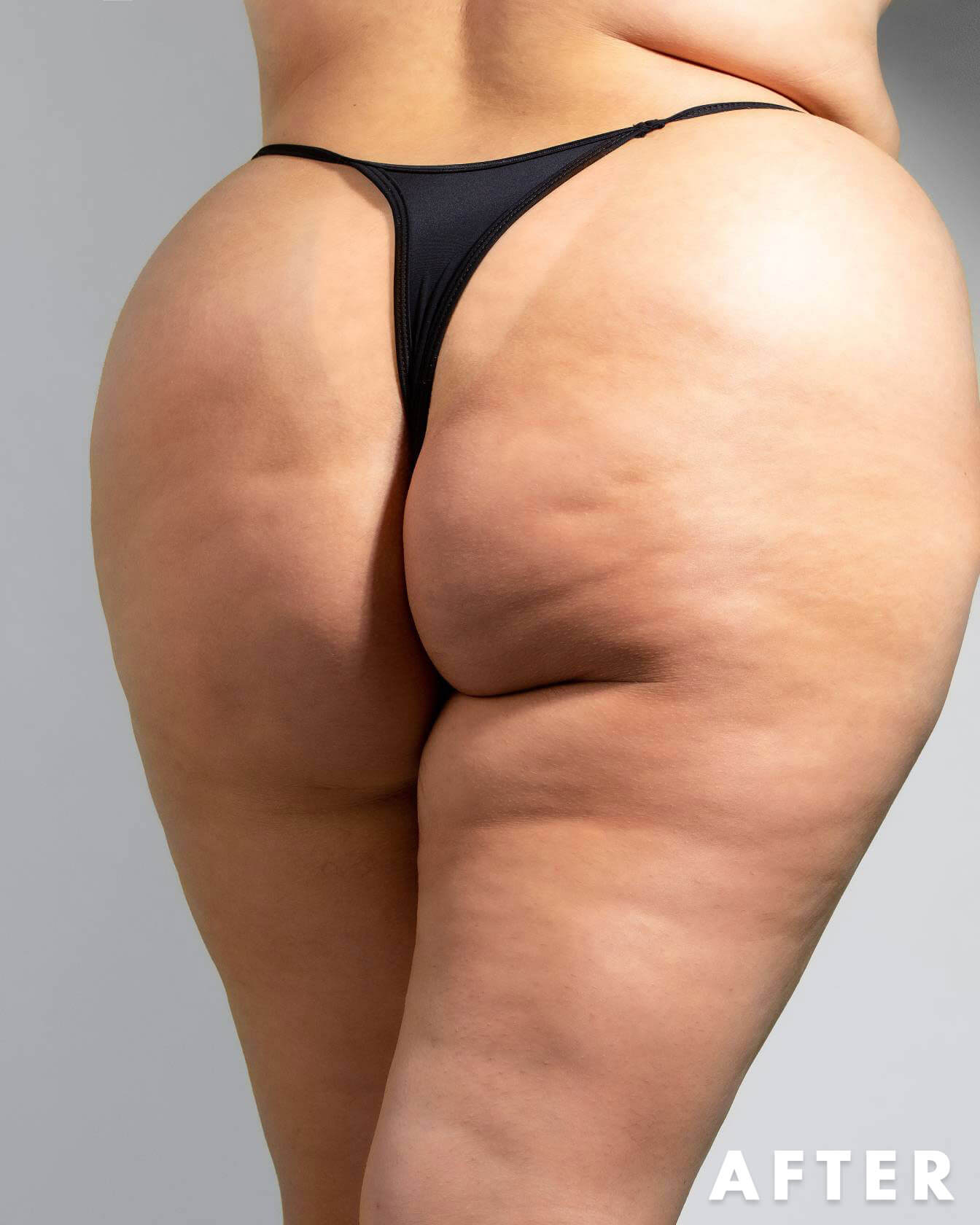 *The model in these images is a paid model demonstrating use and intended results of the products, these are not actual customer images.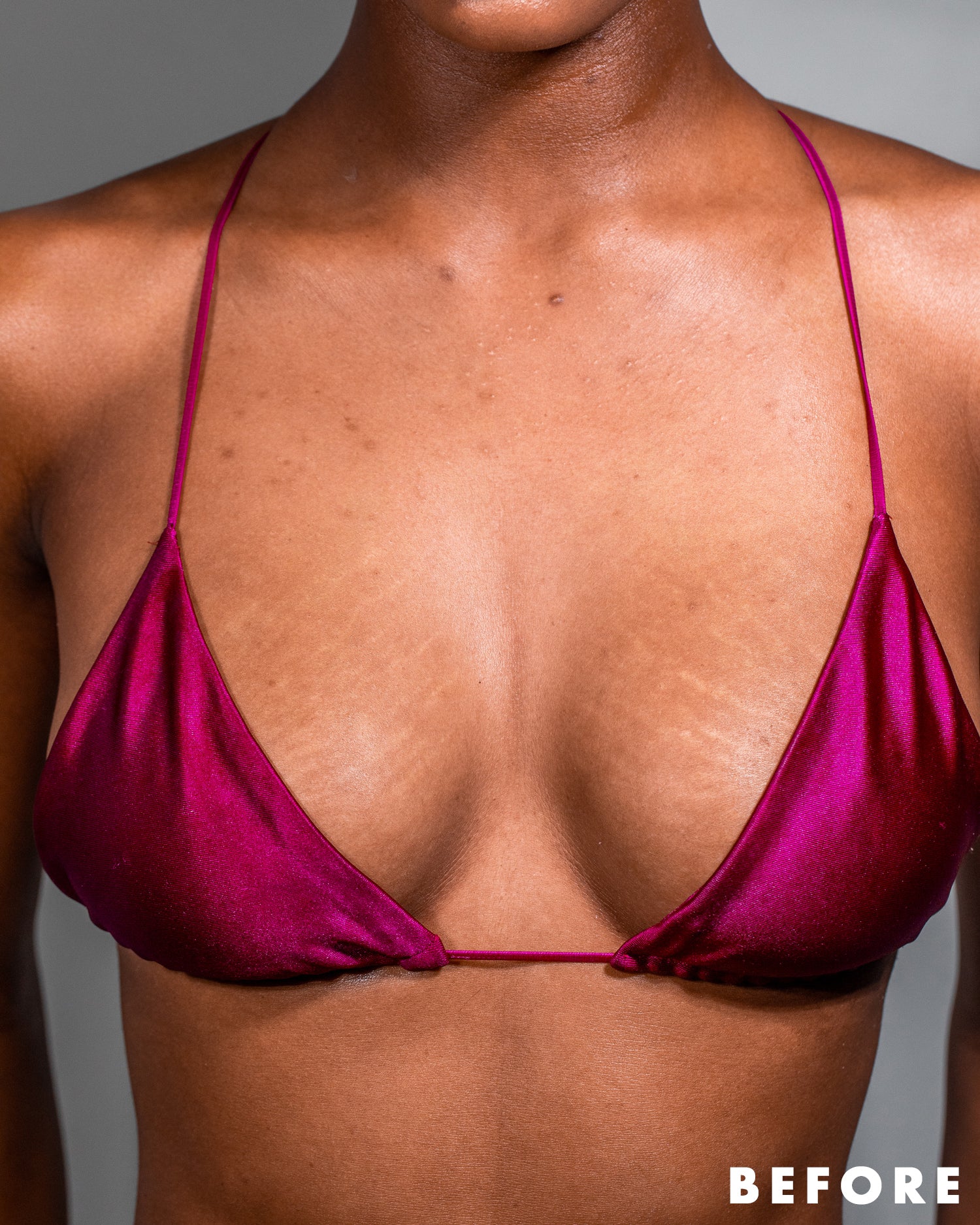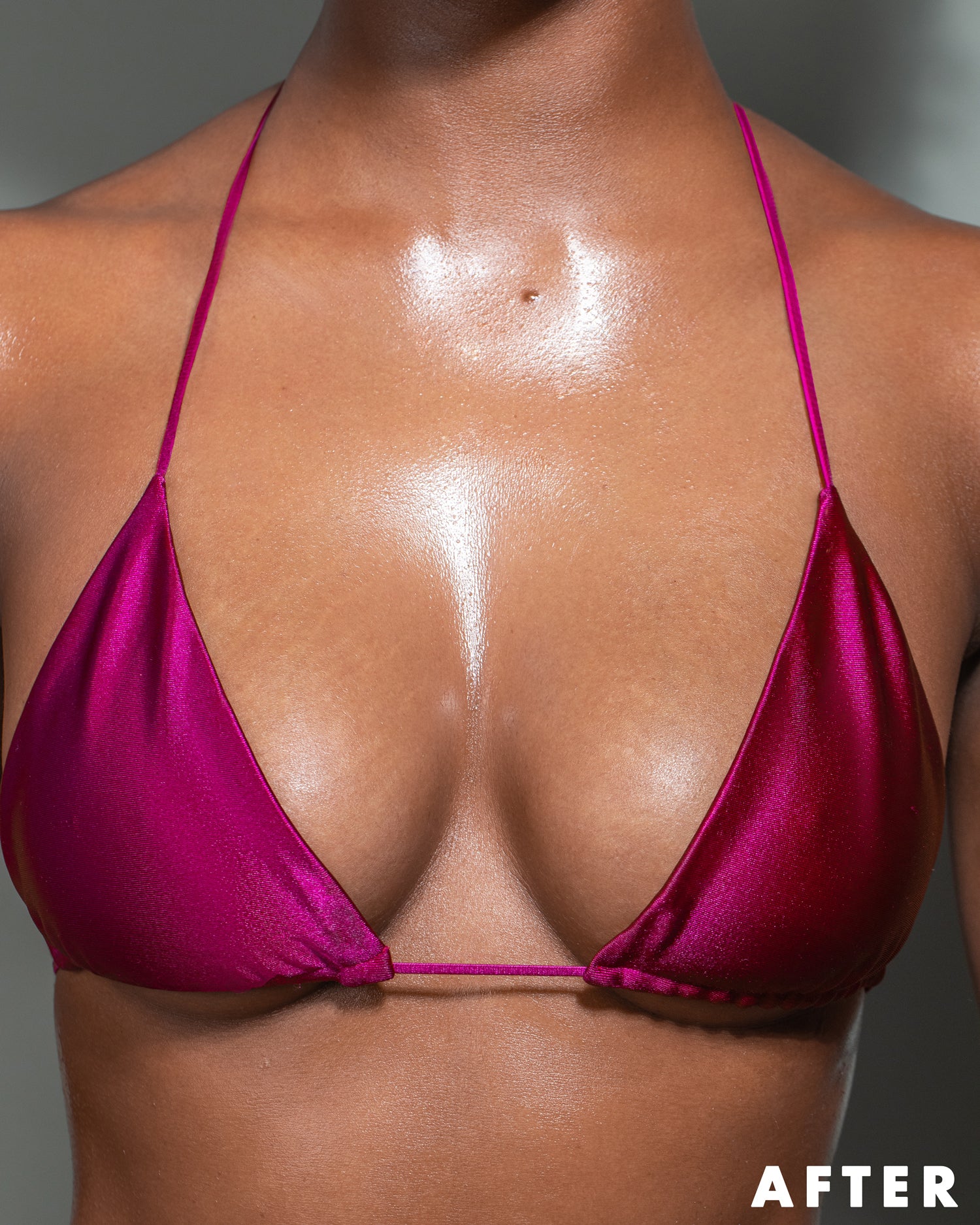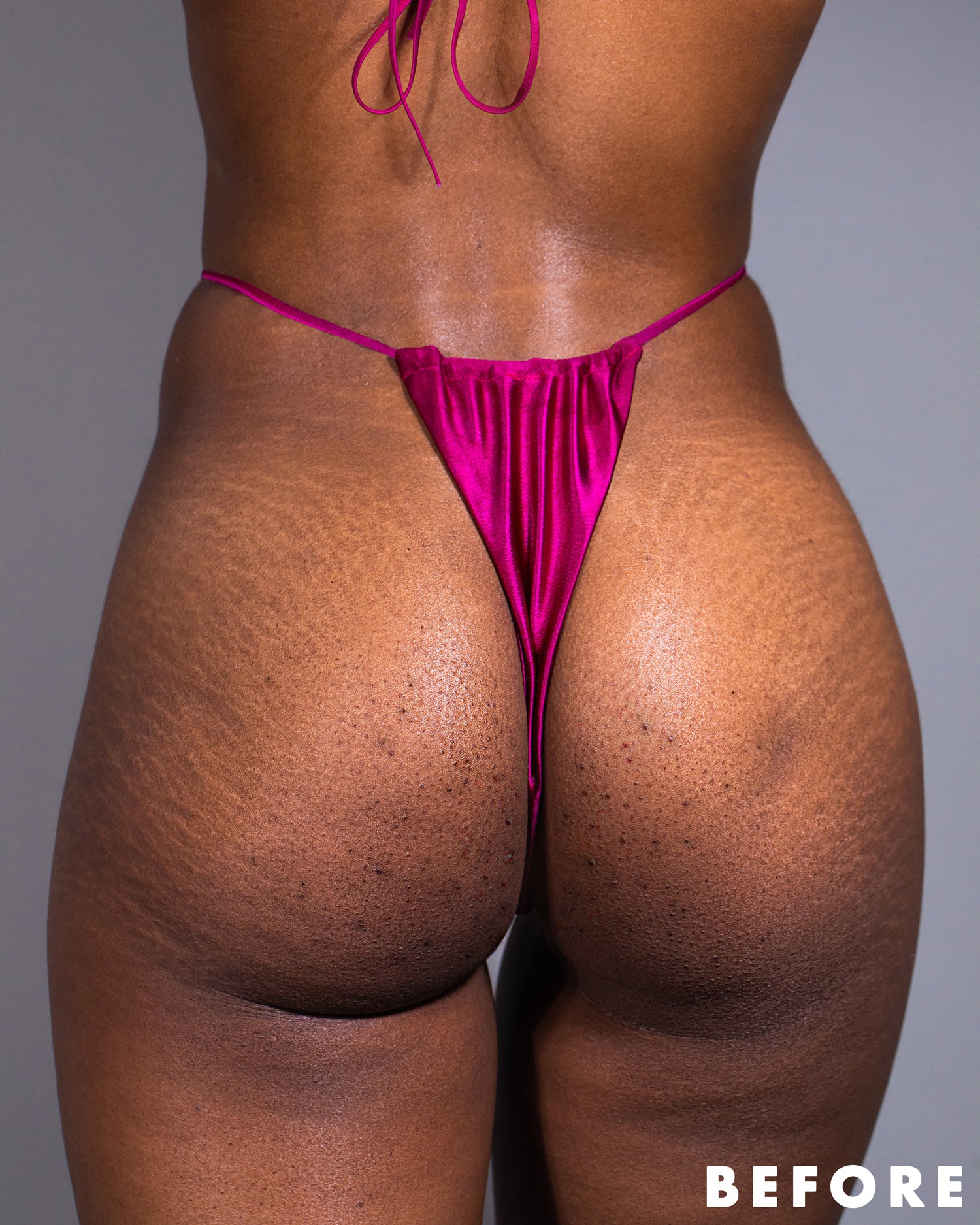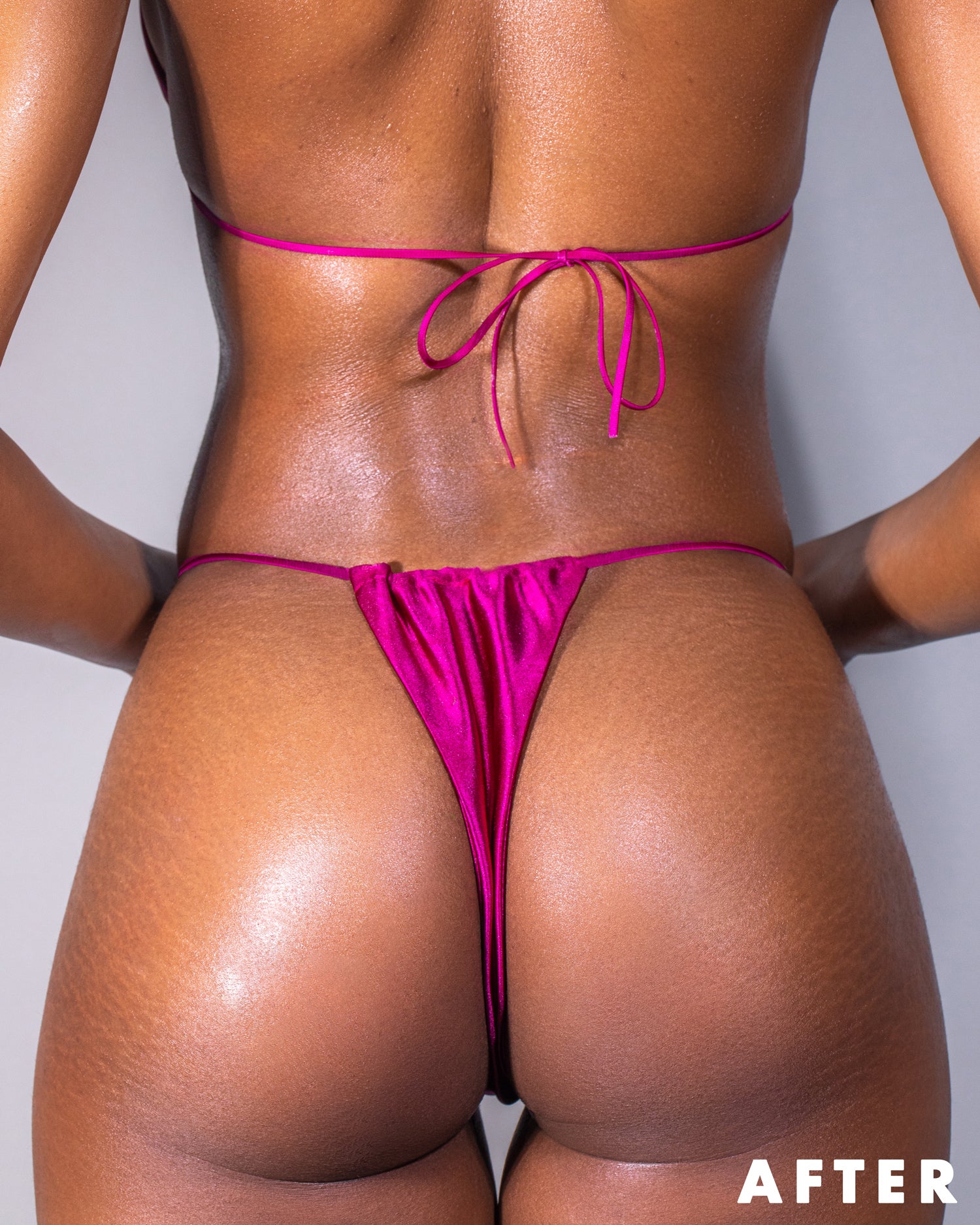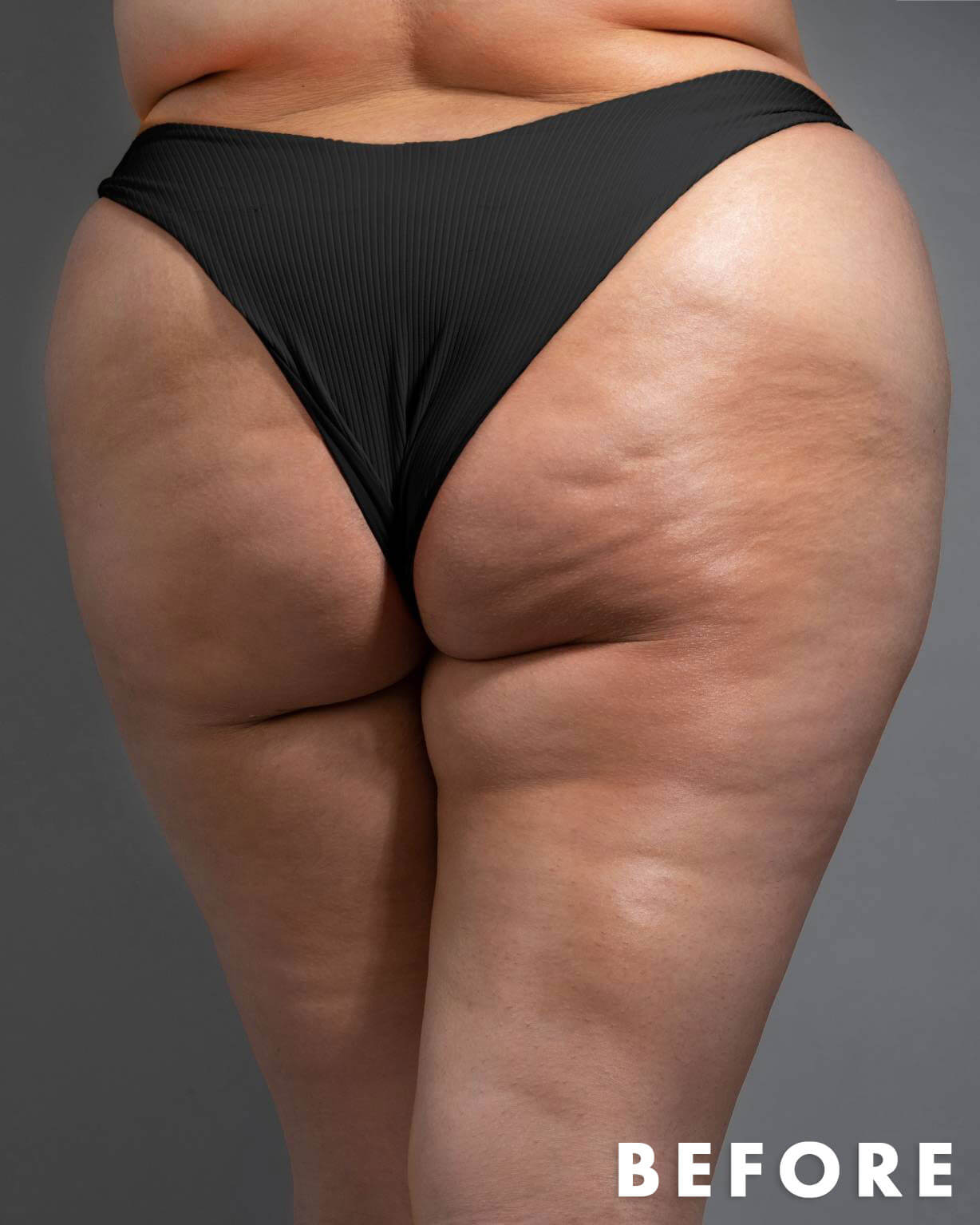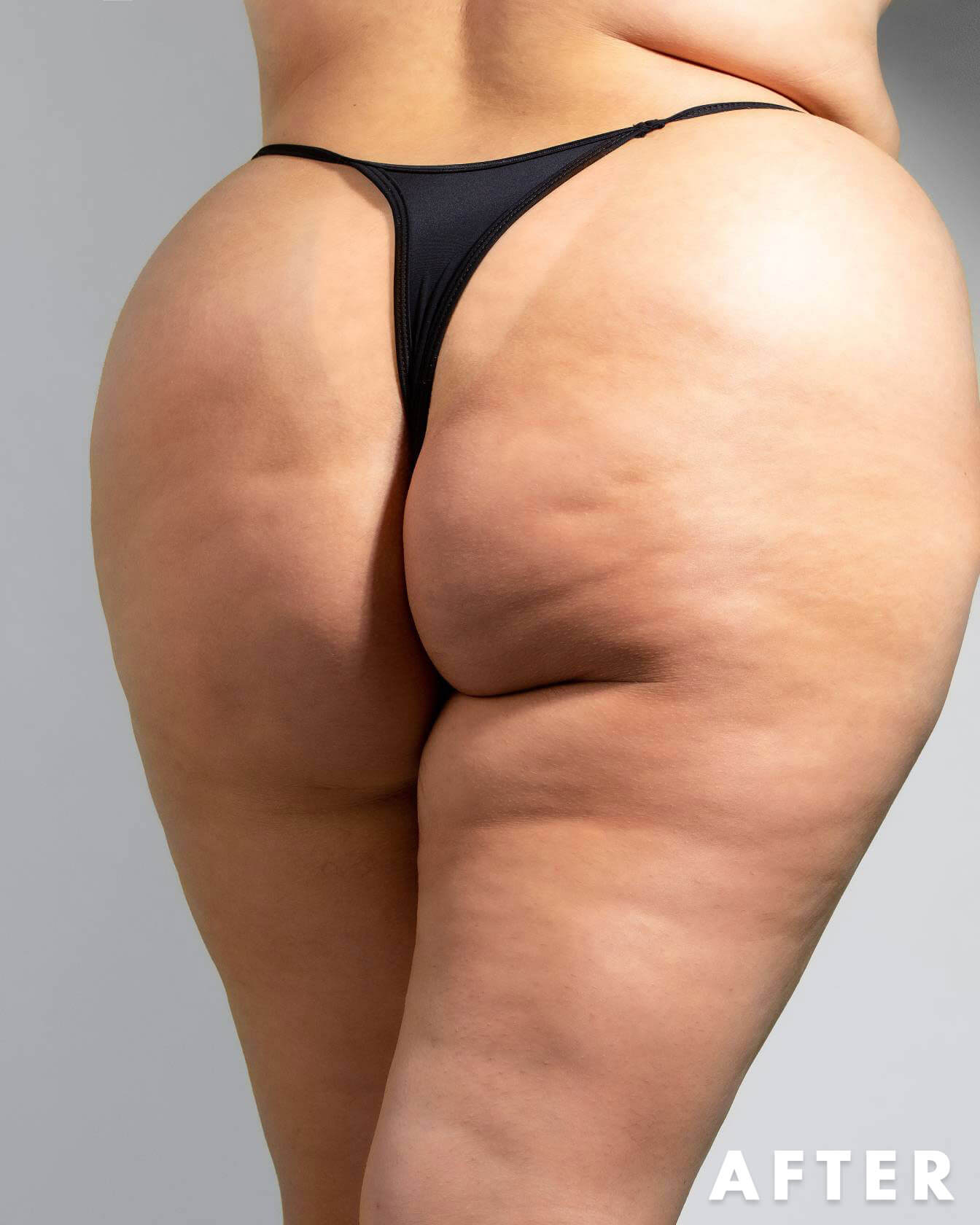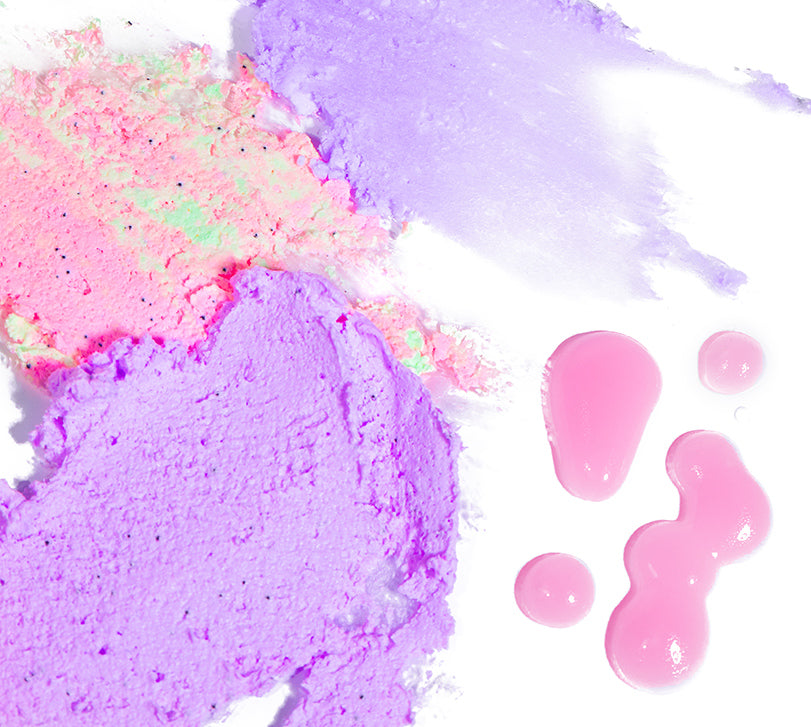 What's In It:
Retinol
This anti-aging gold-standard ingredient helps boost collagen production - resulting in even, smoother, plumped out complexion. Retinol also aids in brightening dull skin by exfoliating at a cellular level.
Wheat Protein
With it's film-forming properties, wheat protein works to imbue the skin with lipids that naturally plump, in turn filling in fine lines and cellulite. This also provides the skin with a healthy source of long-term moisture.
Acai
These antioxidant rich, power-packed berries call upon the anti-aging benefits of vitamin A to rev up collagen production while fighting acne, protecting against free radicals and ensuring a glowing complexion.
Bitter Orange
A natural antiseptic and skin brightener, the extract of bitter orange peel is used in treatment of cellulite due to its ability to stimulate the cutaneous tone of the skin.