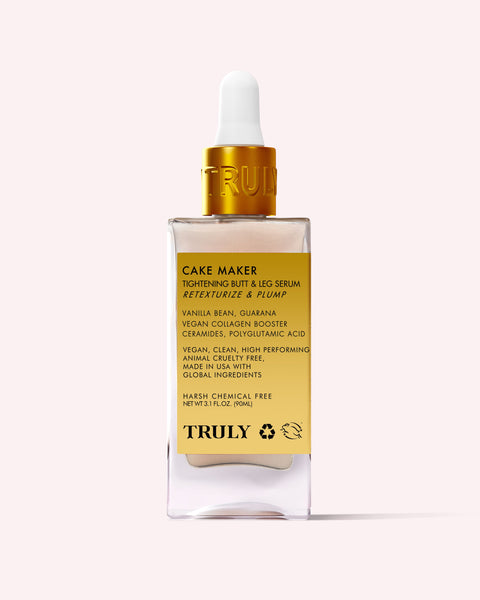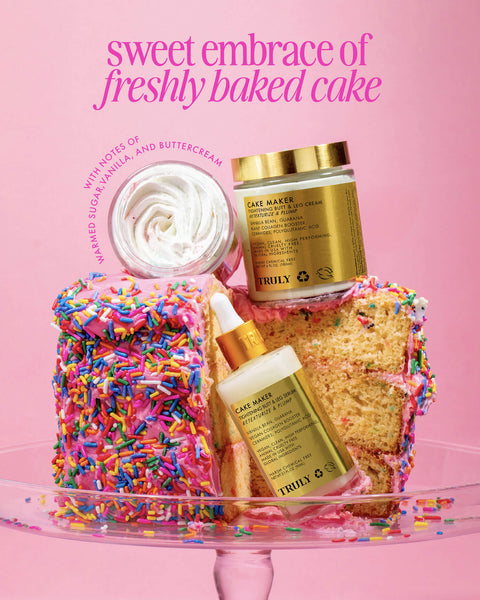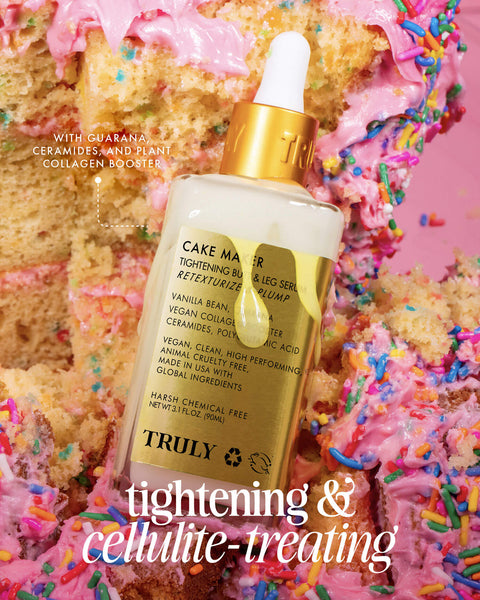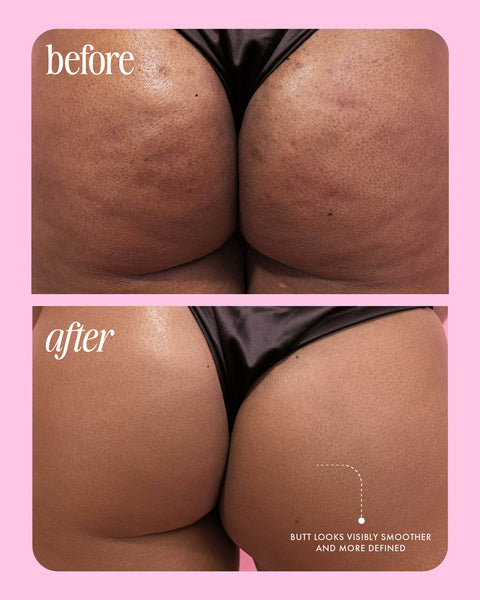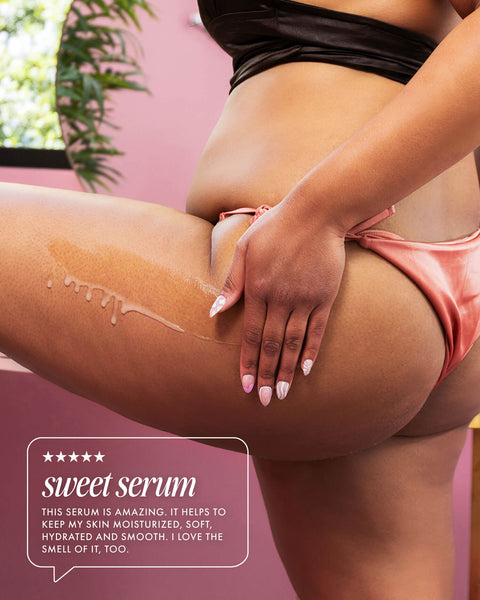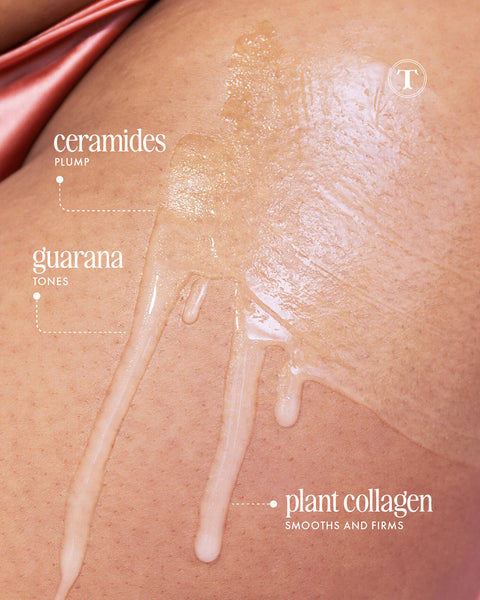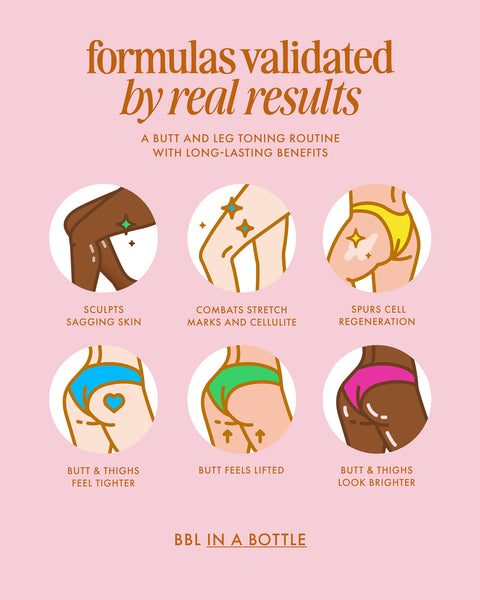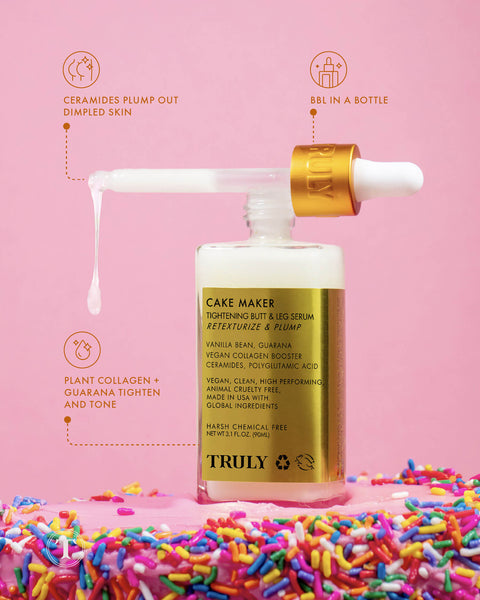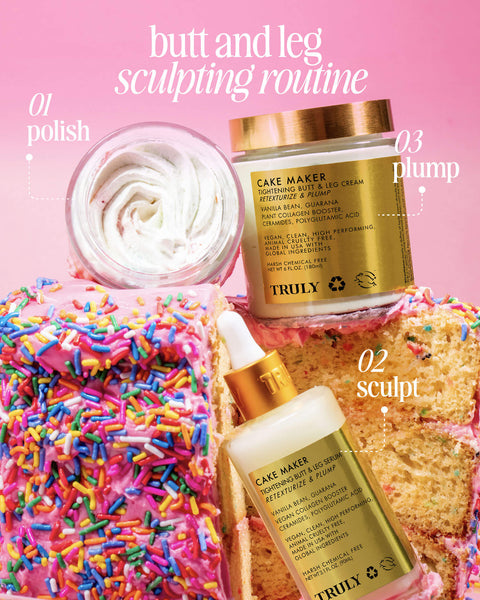 Cake Maker Tightening Butt & Leg Serum
>Good to Know:
Tightening
Smoothing
Anti-Cellulite
BBL in a bottle! This non-surgical skin tightening serum utilizes the plumping powers of plant collagen and curve-carving guarana to lift, firm, and smooth your booty and legs. Cake Maker Serum also employs elasticity-restoring actives to help blur the appearance of cellulite + stretch marks on zones prone to dimples and stripes – aka your B & L's!
Why it's Special
An active ingredient fueled way to a rounder, tighter tush – with leg toning benefits!
How to Use
Apply 3-5 drops to butt and legs to tone and tighten. For best results, use daily.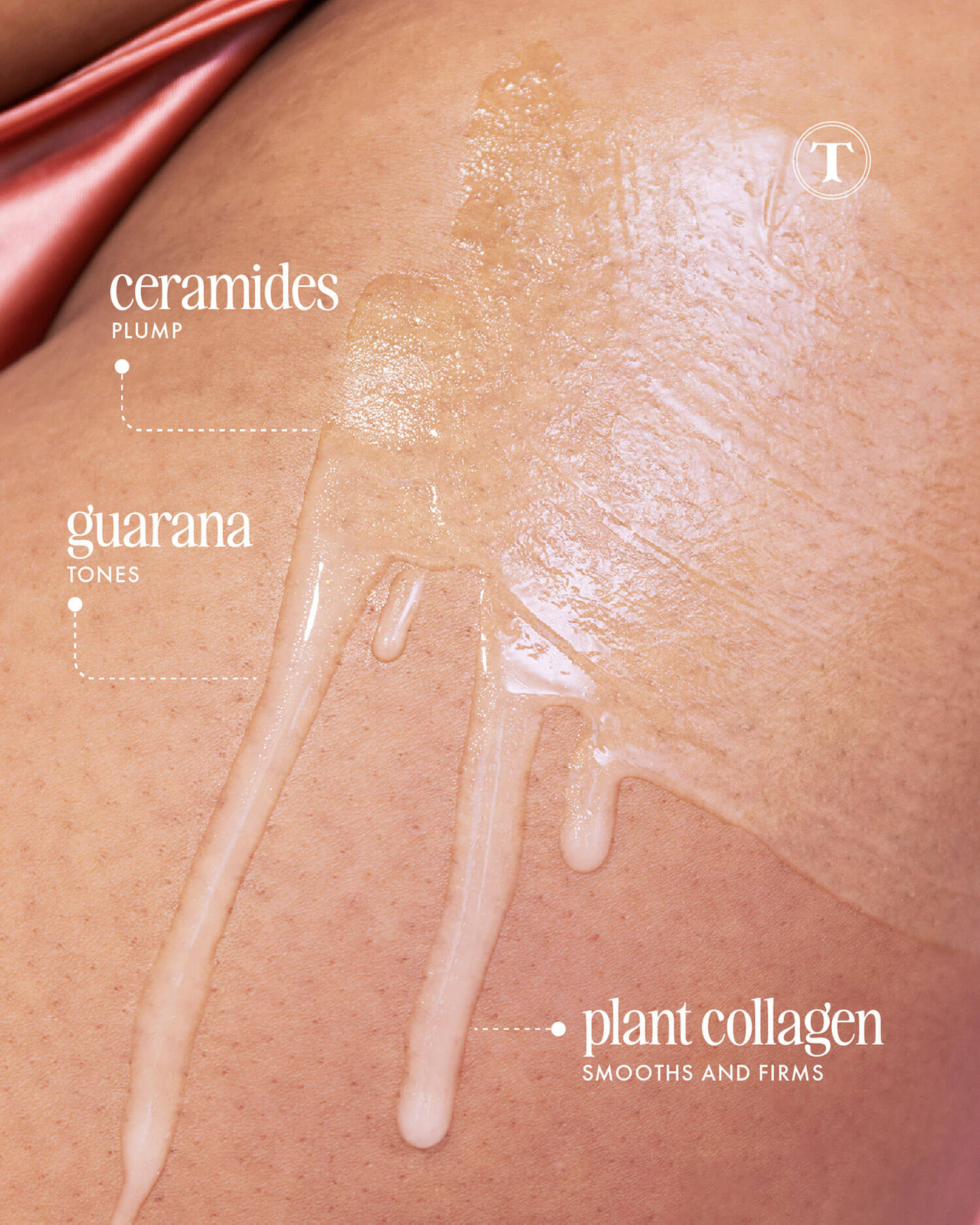 Stay updated on our HOTTEST deals, captivating content, and more!