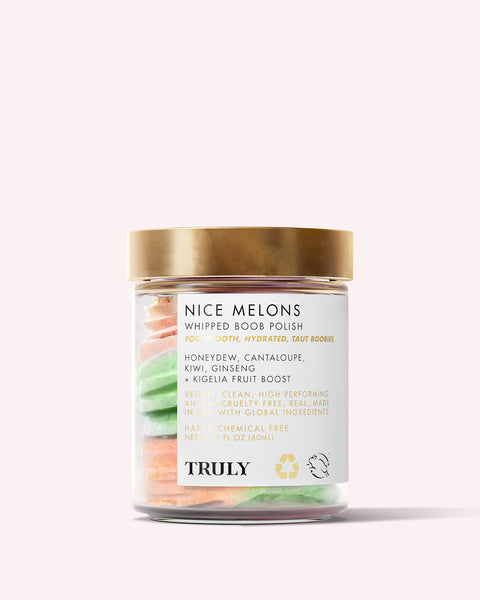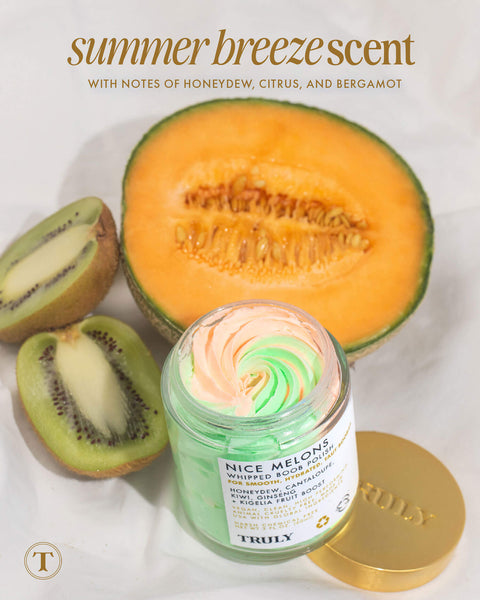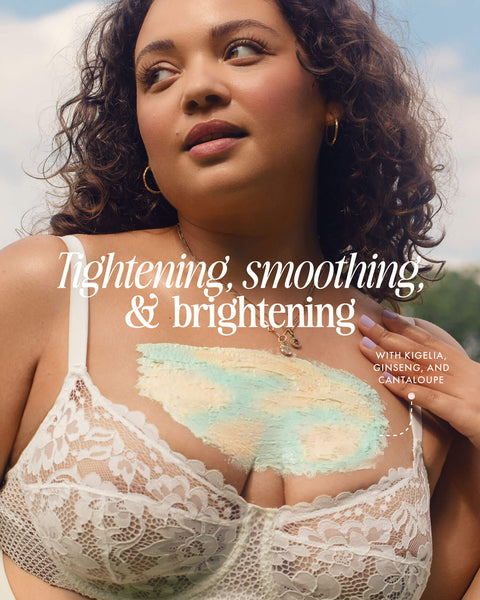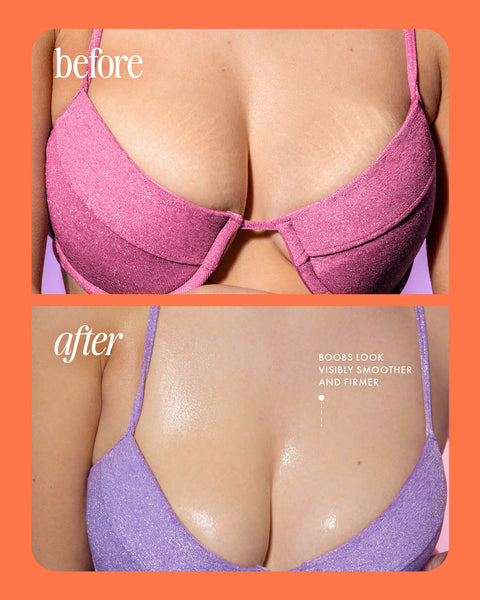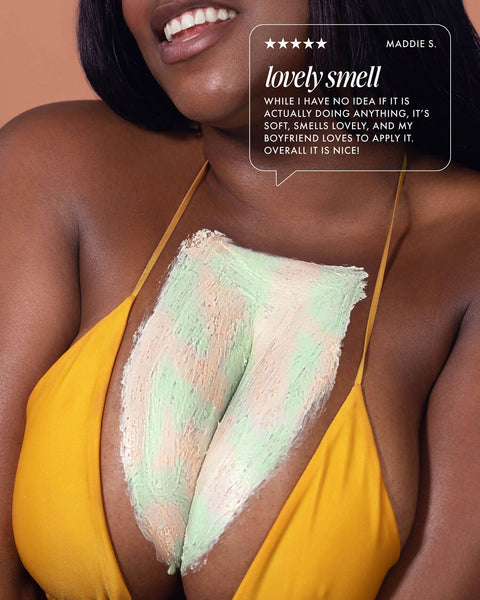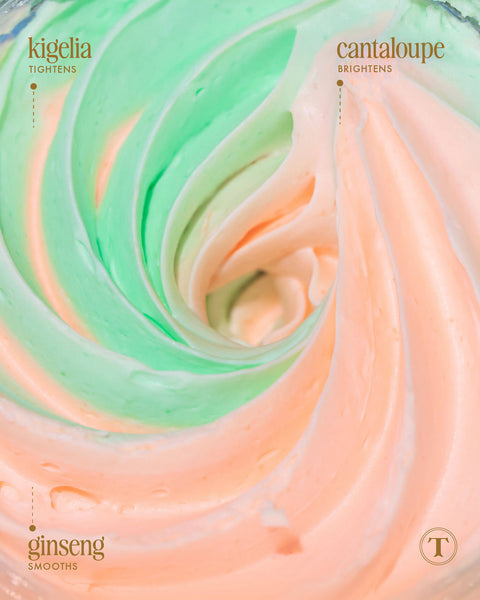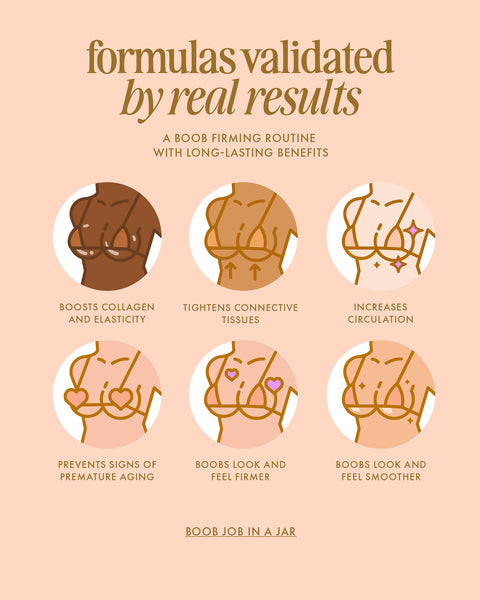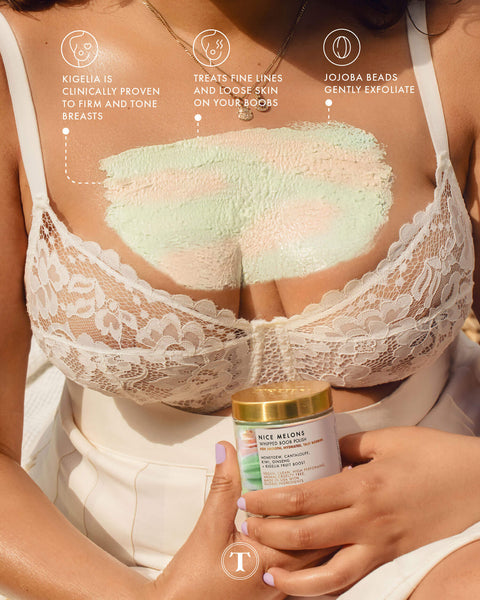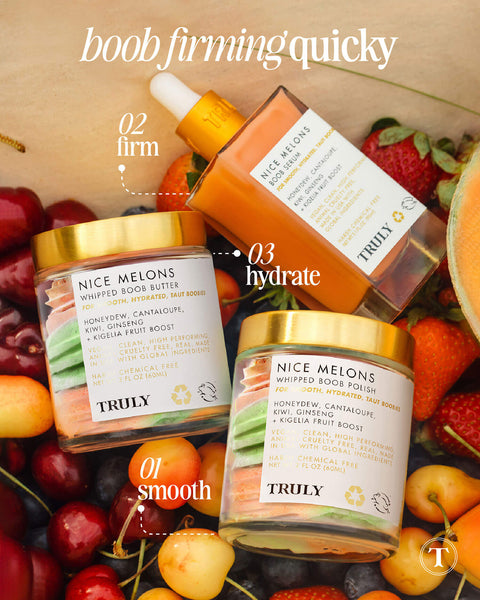 Nice Melons Boob Polish
>Good to Know:
Resurfacing
Conditioning
Tightening
A lightweight, whipped cleansing polish of melon, kiwi and ginseng to lightly exfoliate, moisturize and visibly tighten the chest and neck area.
Why it's Special
Jojoba beads are a naturally brightening and eco-friendly, biodegradable alternative to microplastics, which can potentially irritate or tear the top layer of skin while exfoliating.
Kigelia, a fruit native to tropical Africa, has been used for it's breast firming capabilities for centuries. The skin-firming and elasticity-restoring capacity of the extract has been shown in independent trials.
Honeydew melon boasts a high vitamin C content, supporting the production of collagen and promoting skin radiance while locking moisture in long-lasting moisture.
Key Ingredients:
Kigelia Fruit
Ginseng
Cantaloupe
How to Use
In the shower or bath, take a small amount of Nice Melons, mix with water to get a nice lather. Rub on your chest in circular motions and rinse.
Stay updated on our HOTTEST deals, captivating content, and more!