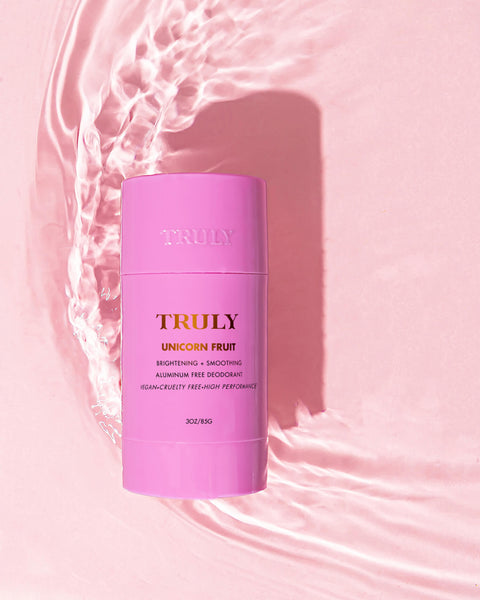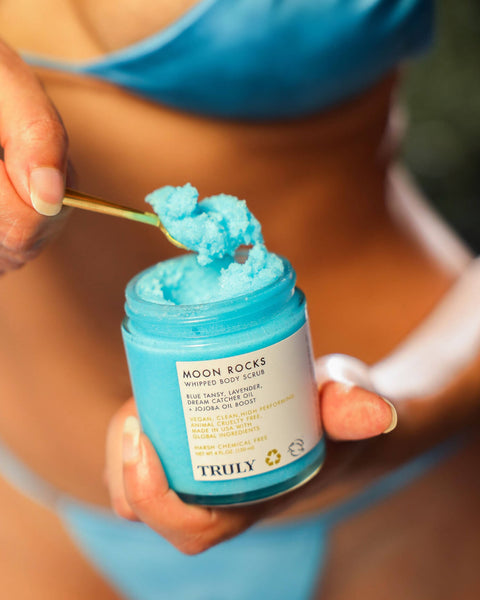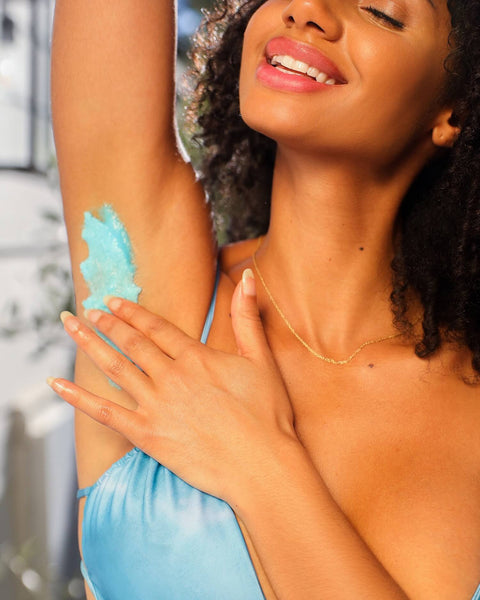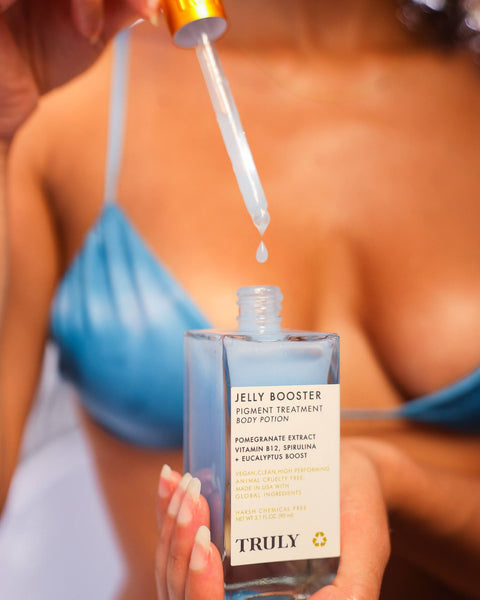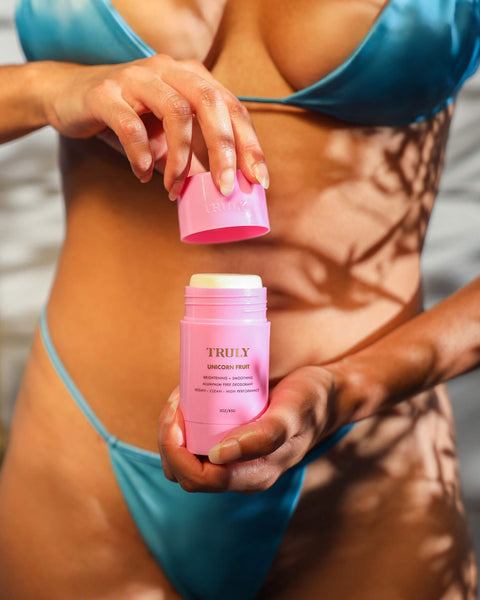 Pit Perfecting Set
>Good to Know:
Brightening
Anti-Hyperpigmentation
Aluminum-Free
Odor-Fighting
Give your pits the ultimate glow up!
This 5-step underarm brightening routine harnesses the cell regenerating powers of pomegranate extract and papaya enzymes to brighten dark armpits, combat odors, and leave your pitties silky smooth. Now featuring the fan-fave Vegan Fur Bag!
What You'll Get:
🦄 Unicorn Fruit Deodorant
☁️ Coco Cloud Shave Butter
🌙 Moon Rocks Scrub
💙 Jelly Booster Pigment Treatment
🪒 Award-Winning Powerpuff Girls Razor
👝 Vegan Fur Bag
Essential Ingredients:
Pomegranate Extract 🌟
Coconut Milk 🥥
Mango Butter 🥭
Papaya Enzymes ✨
Bundle Full Ingredients:
Moon Rocks Whipped Body Scrub
Coco Cloud Whipped Luxury Shave Butter
Jelly Booster Pigment Treatment Body Potion
Unicorn Fruit Skin Brightening and Smoothing Deodorant
How to Use
Moon Rocks Whipped Body Scrub: In the shower or bath, scoop out a generous amount of scrub and apply it to the underarms, working in circular motions to gently buff. Rinse off.
Coco Cloud Whipped Shave Butter: Using warm water, lather up the shaving cream and apply it to your pits.
The PowerPuff Girls Razor: After applying shave butter, glide the razor across the skin in the direction of hair growth for a close, irritation-free shave.
Jelly Booster Pigment Treatment Body Potion: After showering, apply 4-5 drops to your underarms. Rub in until fully absorbed.
Unicorn Fruit Skin Brightening and Smoothing Deodorant: Swipe it over your armpits to stay smelling sugary sweet all day long.
What it Targets
Body Odor
Fights odor-causing bacteria for long lasting freshness
Dark Underarms
Exfoliates and promotes cell regeneration for bright, glowing pits
Razor Burn and Bumps
Secures a smooth, irritation-free shave with plenty of hydration
Subscribe & Save 10%
Never be without these pit perfecting essentials. Subscribe now, get the bundle delivered straight to your door each month, and save 10% on every order.
No commitment. No stress. Pause or cancel anytime!
More From Our Unicorn Fruit Line
WHAT ARE PEOPLE SAYING ABOUT PIT PERFECTING KIT
Stay updated on our HOTTEST deals, captivating content, and more!