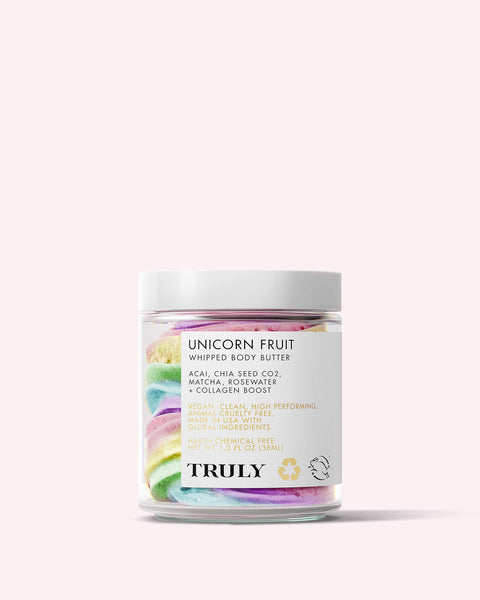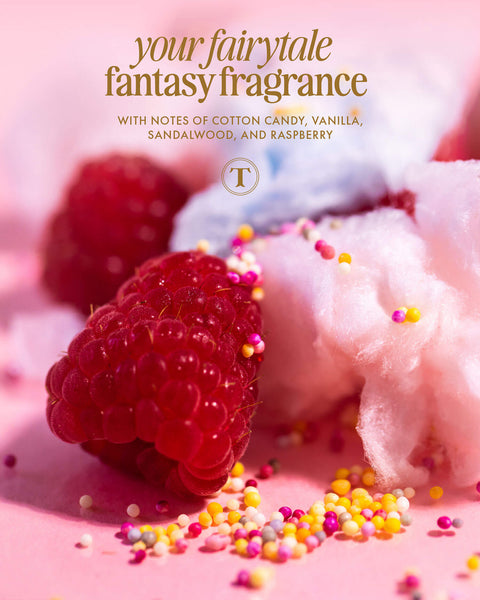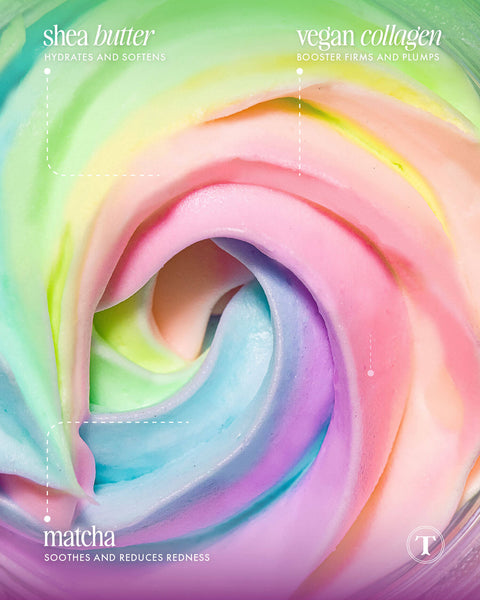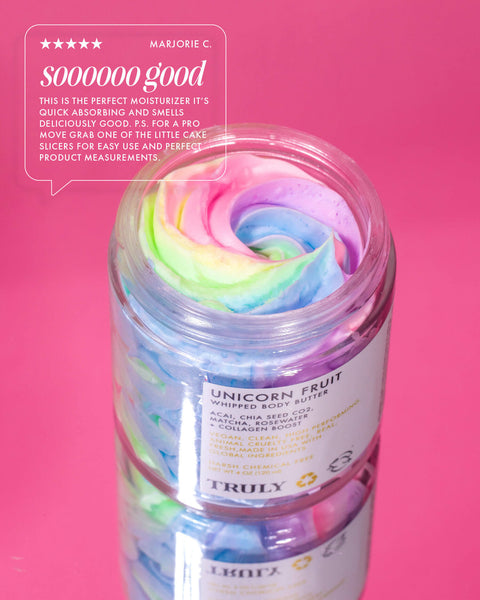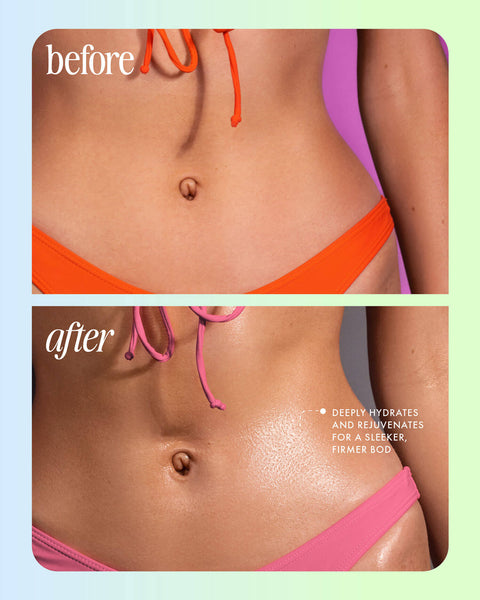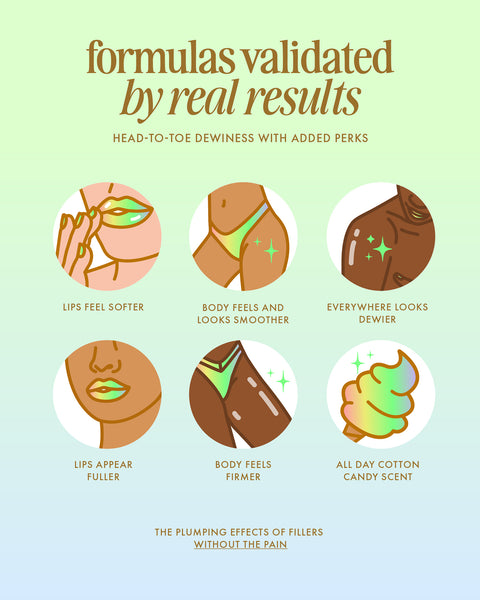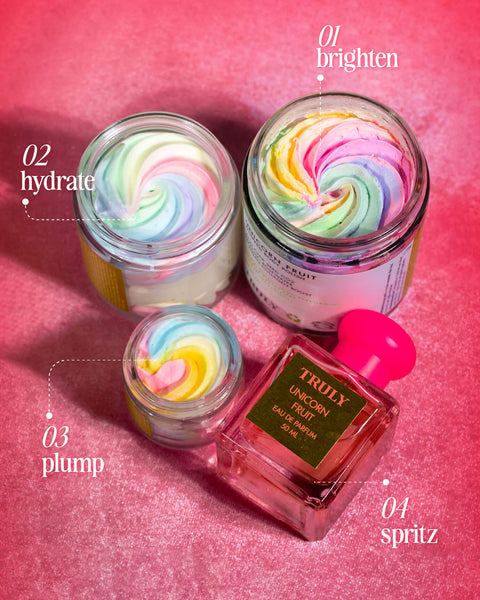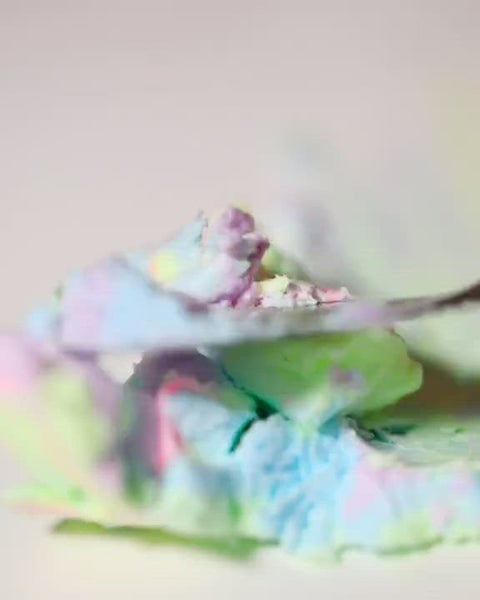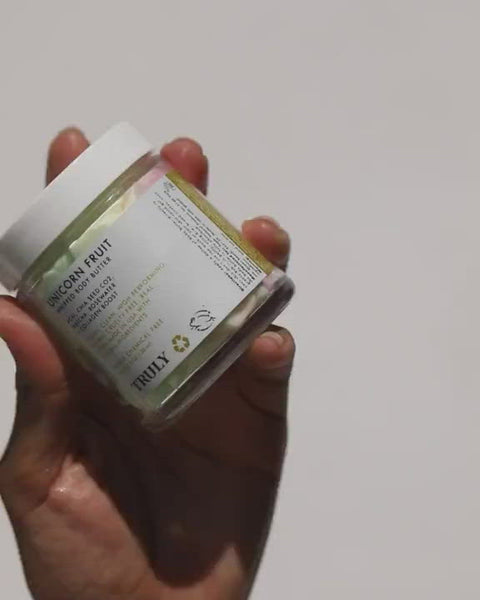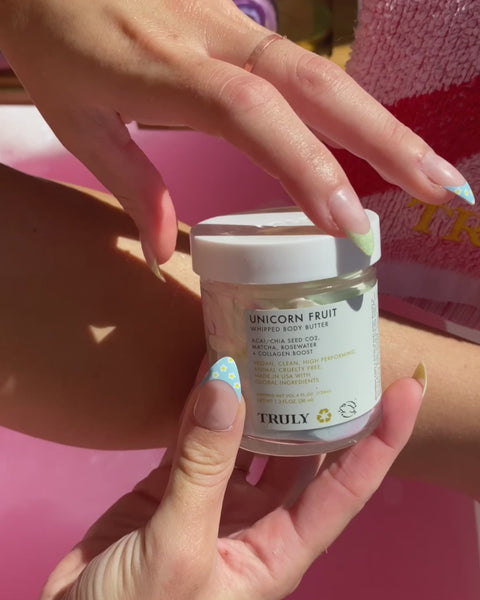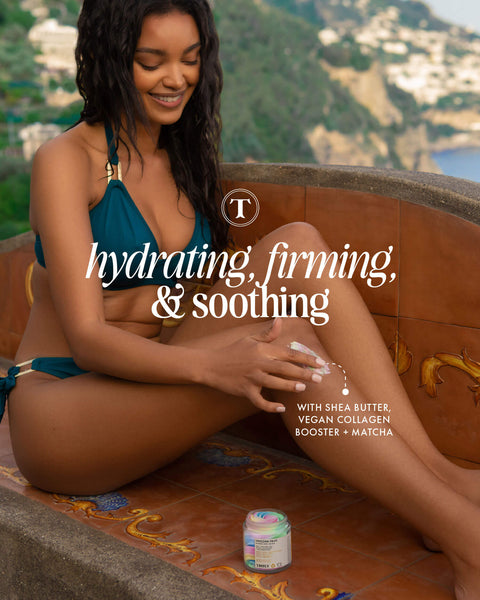 Unicorn Fruit Whipped Body Butter
>Good to Know:
Sugary cotton candy burst
It's the famous-on-TikTok moisturizer everybody's talkin' about.
Unicorn Fruit Whipped Body Butter is a luscious, candy-scented swirl of acai, vegan collagen, matcha and shea butter to deeply hydrate, soothe, and plump skin all over. A daily essential for keeping skin smooth, strong, and smelling sweet!
What's Inside:
Unicorn Fruit Whipped Body Butter 1.3 Oz / 38 Ml
WHY IT'S SPECIAL
A base of shea butter, high in concentrations of fatty acids and vitamin E, boasts emollient properties that work to create a protective, hydrating barrier.
What Makes Unicorn Fruit Body Butter SO Good?
Its formula combines hydrating shea butter with antioxidant-rich acai berries, inflammation-quelling matcha, and elasticity-restoring plant collagen to deliver your smoothest, softest, most radiant limbs. But its benefits don't stop there! Unicorn Body Butter also multitasks as a lip balm, cuticle softener, shaving cream + more!
Essential Ingredients:
Acai Berries ✨
Matcha 💚
Vegan Collagen Booster 🔥
How to Use:
Scoop out a dollop of Unicorn Whipped Body Butter, and apply to the entire body after showering or bathing. You can also apply a small amount to your lips, cuticles, ends of hair, and as a replacement for shaving cream.
What it Targets:
Hydrates
Nourishing plant butters and oils help to relieve dry, dehydrated skin.
Soothes + Repairs
Nourishing matcha and pH-balancing rose keep skin hydrated and feeling fresh.
Targets Signs of Aging
Plumps out fine lines while reducing the appearance of wrinkles.
Subscribe, and Save 10%
Get a tub of this multicolored anti-aging body butter delivered straight to your door each month, and never run out again! You'll save 10% on every order – only when you subscribe.
Pause or cancel anytime – we won't take it personally, hun! 😉
Stay updated on our HOTTEST deals, captivating content, and more!