Clean Skincare: Your Ultimate Guide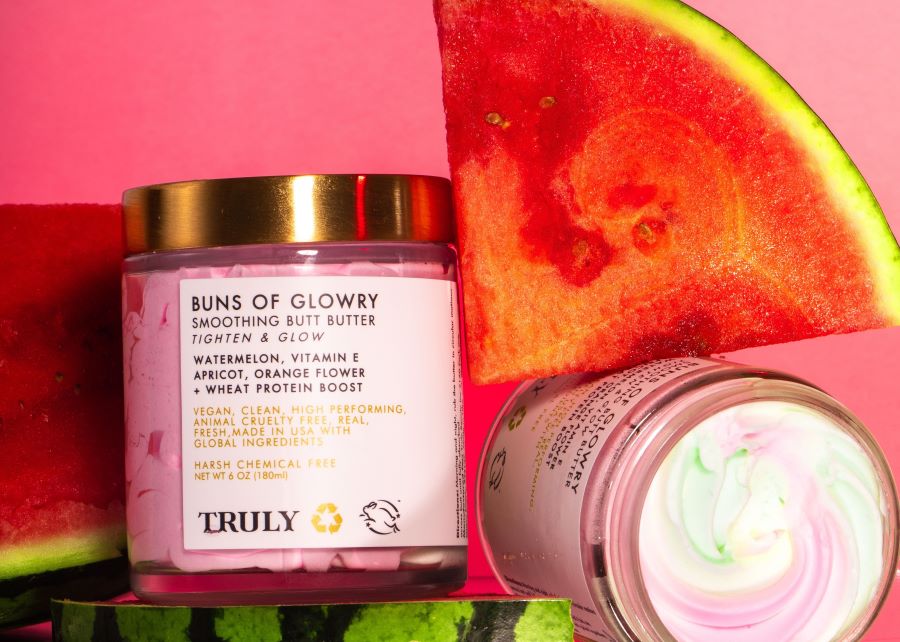 Clean skincare is a term used to describe products that are free from harmful chemicals such as parabens, phthalates, and sulfates. If you want to maintain clear, youthful, radiant skin without compromising your health, you should care about clean skincare. After all, these chemicals may come in contact with your skin every day. That's why it's imperative to choose clean skincare products.
Ahead, your complete clean skincare guide that'll help you understand why clean skincare is important, all the benefits, and the best clean skincare products to shop for your best (and healthiest!) skin.
What is Clean Skincare?
Clean skincare refers to skincare products that are considered safe, non-toxic, and environmentally friendly. The term "clean" in this context implies that the products are free from potentially harmful ingredients, such as parabens, sulfates, synthetic fragrances, phthalates, and certain chemical preservatives.
Unfortunately, many companies still include these ingredients in their products. Since the beauty industry is self-regulated (IOW: anyone can make a "clean beauty" claim without questions asked), it's common for people to shop clean skincare that still includes these harmful chemicals. 
Alongside this, the Food and Drug Administration (FDA) has no authority to initiate recalls of harmful skincare products unless the manufacturer chooses to do so voluntarily. Let us give you an example: More than 1,000 chemicals have been banned in the European Union while the United States has banned just 11. 
All things considered, you really need to double check a brand's credibility when it comes to choosing clean skincare products. They might call themselves a clean skincare brand but it's up to you to confirm that. And we're going to show you how in just a few moments.
Benefits of Clean Skincare
There are so many benefits of clean beauty and skincare. If you want to keep your skin fresh and glowing without putting your health at risk, you should always invest in clean skincare. Here's why you should be using clean skincare products.
Reduced Risk of Health Concerns
Clean skincare products typically avoid the use of potentially harmful chemicals, such as endocrine disruptors and carcinogens. Endocrine disruptors are chemicals that can interfere with the body's hormonal systems. They've been linked to long-term health damage, including birth defects, reproductive issues, and cancer.
Carcinogens are substances that have often been linked to various types of cancer. The main one to avoid is formaldehyde, which is still very much present in most cosmetics. By avoiding these substances, clean skincare reduces the risk of long-term health concerns associated with these ingredients.
Fewer skin sensitivities
Clean skincare products typically use natural and gentle ingredients, which are less likely to trigger allergies or skin sensitivities. They're also less likely to exacerbate skin conditions such as eczema or rosacea. If you have sensitive skin, clean cleansers, serums, and other products are your best choice for maintaining happy, healthy skin.
Environmentally-Friendly
Many clean skincare brands prioritize sustainable and eco-friendly practices, such as using responsibly sourced ingredients and recyclable packaging. By avoiding endocrine disruptors and carcinogens, these brands contribute to environmental protection and align with ethical values, as these substances can harm both the environment and human health.
Improved Skin Health
Clean skincare products are usually chock full of natural ingredients like antioxidants, vitamins, and botanical extracts that can nourish and support skin health. These ingredients may also help address specific skin concerns and promote a healthier complexion. Best of all, they don't contain harmful ingredients that can interfere with the beneficial ingredients and make them less effective.
Is Truly Beauty Clean?
Yes, Truly Beauty is committed to providing clean, vegan, and cruelty-free skin and body care products. We use plant-based oils and butters along with high-performance active ingredients to deliver visible results without compromising your health. Every product is crafted with the utmost care so that you can enjoy products that work without putting your health at risk or harming the planet. 
Best Clean Skincare 2023
Here are some of the best clean skincare products of 2023. Get ready for squeaky clean, luxury skincare we know you'll adore.
Glazed Donut x Glass Skin Skincare Set
A clean and fragrance-free skincare routine that's perfect for dry and sensitive skin. Enriched with jojoba oil, niacinamide, vitamin E, and grapeseed oil. It features our famous Glazed Donut and Glass Skin lines to cleanse, hydrate, and deeply nourish the skin. The results? A glossy, gleaming, poreless complexion! 
Ultimate Body Routine
The bestselling Acai Your Boobies + Buns of Glowry lines, bundled, to leave your boobs and butt visibly firmer, smoother, and perkier. This 6-step routine harnesses the tightening powers of retinol and plumping effects of wheat protein to target fine lines, cellulite, and sagging. 
Honey Buns Set
Dip, twist, and drizzle with the deeply indulgent Honey Buns Set. It features a body mask and serum infused with agave nectar, echinacea, and sea buckthorn oil to leave skin smooth, supple, and sculpted. Oh, and by the way, it's 100% vegan! 
Ingredients to Avoid
Remember how we spoke about how it's up to you to confirm whether a skincare brand is truly clean? One of the best ways to identify genuinely clean skincare brands is by looking at the label. There, you'll be able to see the full ingredients list. If it contains one of the below harmful ingredients, you'll know they're not actually that clean. 
Parabens
Parabens are a class of synthetic chemicals that are commonly used as preservatives in personal care and cosmetic products. They are added to products to extend their shelf life and prevent the growth of bacteria, mold, and yeast. 
However, studies confirm that parabens mimic estrogen in the body and are linked to thyroid disruption, reproductive organ harm, and even hormone-related cancers. Some of the most common parabens include Methylparaben, Ethylparaben, Propylparaben, Butylparaben, and Isobutylparaben.
Sulfates
Sulfates are harsh chemicals that function as cleansing agents in skincare products. You'll find them in everything from cleanser to body wash. Research shows that sulfates can cause skin irritation as well as endocrine disruption. That's why it's always best to look for "sulfate-free" products.
Talc
Talc is a mineral commonly found in makeup and skincare products. Some talcs, like those that haven't been purified, can be contaminated with asbestos, a carcinogen linked to lung cancer, ovarian cancer, and respiratory issues. Always look for "talc-free" on your skincare labels.
Formaldehyde
Formaldehyde is a human carcinogen that's frequently used in skincare and cosmetic products. Formaldehyde or formaldehyde-releasing agents are sometimes used to inhibit the growth of bacteria and extend the shelf life of products. The trouble is, it can be detrimental to your health and even cause certain cancers.
Phthalates
Phthalates are chemical additives used in skincare products to improve texture and durability. According to studies, phthalates have been known to disrupt the hormonal system by mimicking estrogen. 
Refined Petroleum 
Mineral oil is widely used in moisturizing products such as face creams, body lotions, and lip balms. But there are so many reasons why this isn't a clean skincare ingredient. Petroleum products aren't just bad for the environment, they've also been linked to cancer and organ system toxicity.
Why is clean skincare important? Since you use skincare products every day, it's good to know you're using ingredients that nourish rather than harm the skin. If you're applying these harmful chemicals to your skin on a daily basis, that's a lot of exposure, putting you at an increased risk of severe health problems. Always choose clean skincare products to protect and preserve your health–while keeping your skin happy. 
Watch our what's inside your skincare video:
Share
---