This Beauty Editor Brushes Off Old-Fashioned Beliefs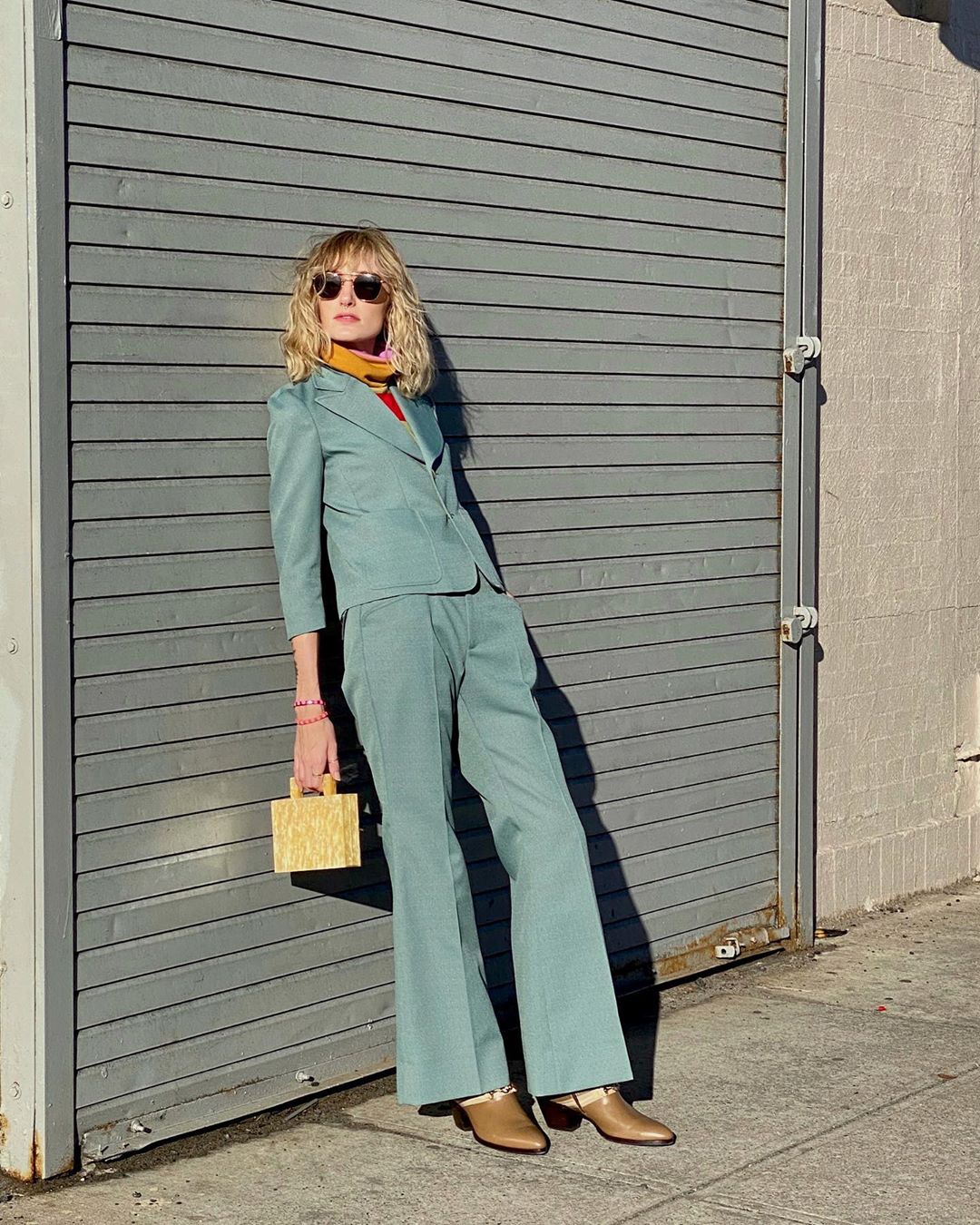 The #DontJudgeABook interview series focuses on the opinions of Truly's beautiful and accomplished community of customers. It's about looking beyond the exterior and neglecting the first impressions that bring no value.
Get in touch to get featured too! Alternatively – submit your own selfie with the hashtag #dontjudgeabook or #firstimpressions and tag us in @trulybeauty for the chance to get featured too.
With over 42.5k followers and as the senior editor of Coveteur, nobody knows the impacts of first impressions and assumptions better than Hannah Baxter. Here, she opens up about her take on first impressions and why you shouldn't judge a book by its cover.
Hi! I'm Hannah Baxter, a beauty editor based in New York City. 
When I think about first impressions, I think about sizing someone up when you first meet them, and how you feel after interacting with them. In New York, and in my industry especially, you meet so many people, so you're very aware of what people might think about you when you first meet them and vice versa.
I've faced my fair share of first impressions. In an industry dominated by women, I don't often feel like I'm not taken seriously, but when other people, and men especially, outside my field learn what I do, there's often a sense that maybe I'm not as intelligent, or I can't speak to anything other than beauty and fashion. There's a lack of understanding about just how well-read and clued in beauty editors and journalists are.
Have those first impressions caused hurdles for me during the progression of my career? It's not been easy – that I can tell you. However, I don't let it hold me back and never have.
To get ahead in this career path, you kind of have to prove you're not "just another pretty face" because, clearly, anyone interested in this industry has a knowledge of and appreciation for fashion and beauty. I've worked hard to prove that I have the writing and editing chops, that I understand editorial strategy, and have an instinct for timely reporting. 
There have been unnecessary challenges, though, as I'm sure there is for everyone. It's more the assumptions over anything else.
Anyone who spots another white blonde girl might assume certain things about her intelligence. But I also have to acknowledge the white privilege that comes along with looking the way I do, so rather than bemoan any hardships I've faced, I prefer to use it to my advantage to advocate for BIPOC women to get ahead in this industry. 
My first impression of Truly products?
I deal with a lot of products on a daily basis given the nature of my job, so I appreciate a brand that cares as much about branding and packaging aesthetics as Truly does about effective formulas. The Truly products feel playful and fun, more like skin-care for the joy of it rather than serious anti-aging or other concerns. I was also so hesitant to break into the body butter because it was so pretty.
Since using the products, my impression of Truly has only gotten better. The formulas are clearly effective, without being too harsh. Just because something looks playful or has fun coloring doesn't mean that it can't work as well as something a little more subdued or classical on the market. 
My Truly beauty routine goes something like this …
Given all the extra mask wearing, plus the hot weather, my skin has been more irritated than usual. I like using the cleanser to fight any burgeoning acne with the salicylic acid formula. The aloe vera in the mask is really soothing, and the glow serum helps my skin look dewier. I keep the body butter and lip balm by my desk to keep me hydrated throughout the day. 
My statement on how not to judge a book by its cover …
I think it's important to remember that first impressions don't mean everything.
Just because something looks cute doesn't mean it can't do the work. It's really easy to make a snap judgement about something or someone, but it's also worth it to take the time to experience it for yourself. 
Share
---