How to Revive Colored Hair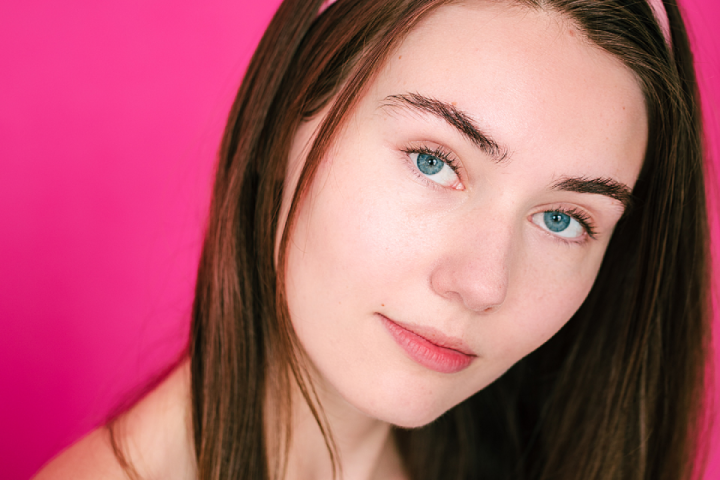 Whether you're a serial bleacher experiencing serious brittleness and breakage, or you're a DIY-dyed brunette dealing with dullness, there's always a way to reverse hair concerns. All it takes is a little love.
From deep conditioning to laying off the hot tools to de-brassifying with a toning shampoo, here are a few ways to get your hair looking healthy, happy, and vibrant again!
Repair with a Hair Mask
Whether you bleach or dye, all color-treated hair needs additional attention. Focus on using hair products that hydrate and nourish your tresses, rather than adding more stress. Any colorist will tell you that the best hair care tip for reviving hair color and enhancing the health of your hair is to mask! A LOT!
Aim to use a hair mask at least once a week. If you have bleached blonde hair, you may want to consider using a hair mask after every shampooing session to prevent breakage and retain moisture.
Our favorite hair mask for stressed-out strands? Our Unicorn Hair Repair Mask. This keratin mask repairs, moisturizes, and strengthens, making hair look and feel smoother, softer, and glossier. It's made with keratin amino acids to feed the scalp, avocado to hydrate, and coconut oil to provide moisture and nourishment to frazzled locks. For best results, leave it on for at least 15 minutes, or overnight for an intensive treatment.
Avoid Using Too Much Hair Dye
Bleaching and coloring your hair opens up the cuticle of your hair strands and causes a great deal of damage - especially if you've got naturally dark brown hair and you're going significantly lighter.
Give your hair a break from the dye jobs, and allow it to recover. In the meantime, load up on nourishing hair care products to strengthen your hair so it's back to its healthy self before starting the coloring process again.
Use a Sulfate-Free Shampoo and Conditioner
Sulfates strip the hair of natural oils, leaving it prone to dryness and potential breakage. The best way to keep your hair healthy is by investing in a sulfate-free shampoo and conditioner like our Super Fruit Repair + Restore Shampoo and Conditioner bundle.
Formulated with organic coconut, argan oil, organic tea tree, and organic jojoba, this high performance duo is designed to coat your locks and restore their naturally strong, silky form. For best results, use these products every time you wash your hair. You'll enjoy stronger, smoother strands in the long run.
Lay Off the Hot Tools
Do you use your blow dryer, curling iron, or straightener every day without fail? The thing is, you are failing -- your hair. No hair -- particularly bleached hair -- can thrive when it's consistently exposed to heat like that of your hair styling tools. Sure, you'll have a beautiful hairstyle for the day, but going forward you can expect to experience a slew of hair issues including split ends, frizz, and chronic dryness. Heat-styling is one of the most damaging things you can do to your hair.
To avoid extra-crispy, dry hair, lay off the hot tools as much as possible. Let your hair dry naturally after washing, and experiment with heat-less hair styles like braids and loose buns. 
If you absolutely must heat-style your hair, always use a heat protectant product to protect your hair from the heat. 
Banish Brassiness with Purple Shampoo
Brassy hair happens when warm pigments of yellow show up in bleached hair. That's where toning products like purple shampoo come in to color-correct, and basically save the day!
If your bleached blonde hair looked flawless in the beginning and now it's looking a little meh, revive your golden hue with weekly to bi-weekly purple shampooing sessions. It's the easiest and quickest way to fix any brassiness and return to that beautiful blonde hue you know and love.
Wash Your Hair in Cool Water
....instead of hot water. 
Yes, hot showers are great, but they're not so great for your hair. See, hot water strips your hair and scalp of natural oils, leaving your mane dry and dehydrated. Hot water can also cause hair color to fade faster -- and blondes to become brassier.
Wash Your Hair Less
Wash your hair every two to three days instead of every day. Daily shampooing can cause dryness and scalp irritation -- especially in curly hair types. Start limiting your hair washing days to give your scalp chance to adjust. In the meantime, keep your hair looking fresh with dry shampoo. 
If you use a lot of hair products like gels, sprays, and leave-in conditioners on a regular basis, avoid waiting too long between washes to avoid buildup. 
Always Be Gentle
Fragile hair needs to be handled with extra care. Swap your harsh elastics for soft scrunchies, your regular hairbrush for a wide tooth comb, and your cotton pillowcases with ones made of satin or silk. 
Also, aim to only comb or brush hair when it's dry. Wet hair is more prone to tugging, tangles, and ultimately, breakage. 
Looking a satin pillowcase to sleep on? Look no further than our Satin Sleep Set, complete with a satin pillowcase, scrunchie, headband, and eye mask -- all designed to bring you a restful night of beauty sleep.
Speak to Your Stylist
Whether you're using permanent dye or semi permanent dye, all hair coloring is damaging to your strands. It's also easy for colored hair to fade and lose its vibrancy. That's why it's important to take the steps needed to revive your strong, shiny strands.
If you have any questions or concerns regarding the hair dying process, speak to your hairstylist for advice. They'll be able to tell you whether your hair is healthy enough to be dyed and what you can do to repair existing damage. There are also plenty of in-salon treatments you can try for fortifying your tresses.
Ready to revive your colored hair? You're only a few steps away! Just remember to stay consistent with your hair care routine so that your hair has chance to recover.
Share
---