5 Best Gourmand Fragrances That'll Leave You Smelling Like Dessert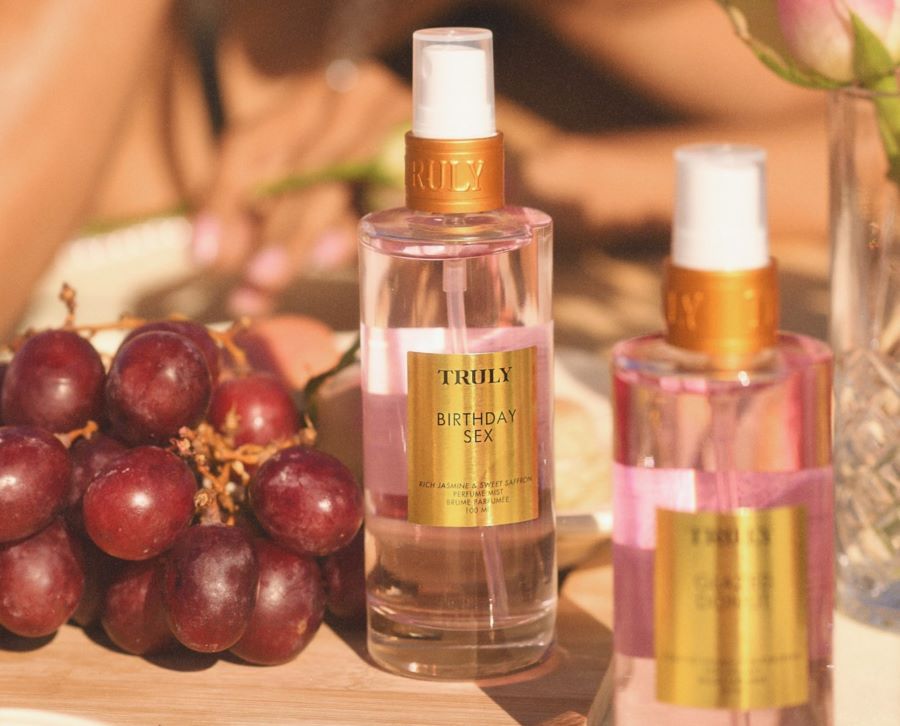 Searching for the best gourmand fragrances 2023? Gourmand scents are sweet, comforting, and ever so slightly addictive. With delicious notes of chocolate, vanilla, caramel and cotton candy, today's gourmand fragrances give you a sophisticated sugar high you won't be able to resist. Ahead, we've handpicked the best gourmand body mists and perfumes we know you'll love.
What is a Gourmand Fragrance?
Gourmand perfumes, often known as "edible perfumes," are essentially fragrances that smell good enough to eat. They consist of notes like chocolate, coffee, caramel, almond, vanilla, honey, cotton candy, and toffee. Inspired by desserts and comforting hot drinks, gourmand fragrances are perfect for satisfying the senses. 
The word "gourmand" is derived from the French word for "glutton." Gourmand fragrances aim to create a sense of indulgence and comfort, and are especially popular among individuals who enjoy sweeter and warmer scents. They have become a distinct category in the world of perfumery and are often used as comforting, cozy, and sensual scents.
What Scents are Gourmand? 
For those days when you want to smell like a snack, gourmand fragrances are your go-to. Before we show you the best gourmand fragrances of the year, let's take a look at what scents are gourmand. 
To put it simply, any scent that smells edible can be classed as a gourmand scent. Some of the most common notes you'll find in gourmand fragrances include vanilla, caramel, almonds, toffee, coconut, chocolate, coffee, honey, fruits, and spices. These notes add warmth and sweetness to a fragrance, creating a comforting and inviting aroma you'll truly enjoy wearing.
What are the Best Gourmand Fragrances?
Now for the best gourmand perfumes and body mists of 2023. We've rounded up our favorites so you can treat yourself to something luxe and indulgent. Whether you love the rich aroma of dark chocolate or a creamy blend of coconut and vanilla, or maybe something more spicy, we've got something for everyone.
1. Truly's Glazed Donut Perfume Mist
A deliciously indulgent gourmand fragrance with notes of whipped buttercream and toasted vanilla. The Glazed Donut Perfume mist smells like sugary warm donuts topped with sweet vanilla glaze. There's something wonderfully nostalgic about this scent, evoking memories of baking cupcakes as a child and licking the spoon dry. 
Inspired by our iconic Glazed Donut Oil, this decadent fragrance has been in-demand for years, and now it's finally here and ready for you to indulge in. 
Pair with Truly's Ultimate Glazed Donut Skin Set to make the sweetness last hours longer.
2. Truly's Ma Chérie Perfume Mist
Let yourself be reminded of romantic strolls with your sweetheart, of a blushing cherry orchard in spring, of your most exhilarating, most passionate moments. Ma Chérie is an intimate, unforgettable scent. 
With notes of succulent black cherry and rich dark chocolate, it's one of the best gourmand fragrances for those who like a warm, cozy scent with a touch of fruitiness. It also features nuances of salted caramel and almond to balance out the fragrance so that it's sweet, but not too sweet. 
Pair with Truly's Bubble Butt Set for a longer-lasting scent. 
3. Truly's Coco Cloud Eau De Parfum
Your vacay just came early! Coco Cloud Eau De Parfum whisks you away to tropical paradise with notes of fresh coconut and rich warm vanilla that coalesce into a creamy, dreamy, and exotic fragrance. A few spritzes and you'll be able to feel the warm sands beneath your toes. 
Inspired by our cult Coco Cloud Shave Butter, it's one of the best gourmand fragrances for those who like a tropical, beachy scent. It might not be summer just yet, but it'll sure feel like it with this island escape fragrance. 
Pair with Truly's Coco Cloud Shave Routine to prolong your island coconut kissed scent. 
4. Truly's Birthday Sex Perfume Mist
A playful, alluring, and exhilarating scent that'll leave you obsessed. Our Birthday Sex Perfume Mist is the ultimate confidence-boosting fragrance with daring notes of rich jasmine, sweet saffron, and patchouli. Perfect for those who love florals with a spicy side. 
Looking for a fragrance that'll leave you feeling strong, sexy, and empowered? Birthday Sex is it! This sweet and sultry fragrance was only just released a few days ago, but it's already gaining a huge following.
Pair with Truly's Date Night Survival Routine to make the sensual scent last longer while leaving you rendezvous-ready. 
5. Truly's Unicorn Fruit Eau De Parfum
A fruity and feminine gourmand fragrance inspired by our iconic Unicorn Fruit scent. With a base of candy floss and vanilla and light top notes of citrus, white floral and black currant, it's one of the best gourmand perfumes for sweethearts with a seductive side.
Pair with Truly's Unicorn Blast Bundle to prolong that iconic cotton candy scent TikTokers can't get enough of.
Truly's Signature Perfume Mist Trio 
Can't decide on the best gourmand fragrances? Our Signature Perfume Mist Trio lets you experience each and every irresistible fragrance. 
Indulge in the Glazed Donut Mist with its delicious notes of whipped buttercream and toasted vanilla. Feel the romance with Ma Cherie and its accord of dark chocolate, lustrous black cherry, and salted caramel. Unleash your playful side with Birthday Sex Mist, and let its notes of rich jasmine and sweet saffron leave you feeling sexy, confident, and empowered.
You can mix and match for every mood. Or, try layering them to create your very own signature scent. Happy spritzing!!!
Gourmand Fragrance FAQs
Now you've discovered our top choice of best gourmand fragrances 2023, you might be interested in learning a little more about gourmand scents as a whole. 
What is a Gourmand Scent?
A gourmand scent is, simply speaking, an edible scent. It emulates the aroma of food-related items such as cake, ice cream, hot chocolate, and so forth. The most common notes you'll find in gourmand fragrances include chocolate, caramel, vanilla, toffee, coffee, and almond. However, you'll often also find notes such as berries and spices. 
What Does Gourmand Smell Like?
If it smells good enough to eat, that's a good indicator of a gourmand fragrance. Gourmand fragrances typically smell like chocolate, coffee, caramel, nuts, fruits, and spices. 
These scents are often warm, sugary, and rich, creating a feeling of sweetness and comfort. Gourmand fragrances are known for their ability to trigger cravings and offer a sense of coziness and contentment, making them a popular choice for those who enjoy sweet and delectable aromas.
Are Sweet Perfumes the Same as Gourmand Perfumes?
Sweet perfumes and gourmand perfumes are related categories in the world of fragrances, but they are not exactly the same. They both have sweet and edible-like qualities, but there are some distinctions between them. For instance, sweet perfumes have a broad sweet scent profile with various notes, while gourmand eau de parfums mimic edible scents, like vanilla, chocolate, and caramel. 
Gourmand fragrances are a great option if you like a sweet, warm, and comforting fragrance you can wear every day. Now you've found the best gourmand fragrances of 2023, go ahead and dig in!
Share
---