The Victoria's Secret World Tour 2023: Everything You Should Know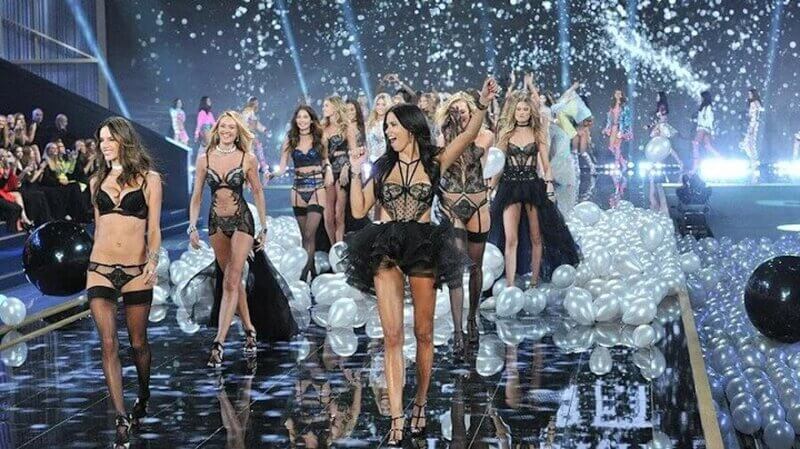 The Victoria's Secret World Tour fashion show special is coming very soon! If you've been wondering is Victoria Secret going to come back, you'll be happy to hear that yes, indeed, it will be.
The Victoria's Secret fashion show will officially return in the form of a video that's part documentary, part fashion event. Prime Video will stream The Victoria's Secret World Tour special on September 26.
Here's what you should know about the Victoria Secret World Tour 2023, including who'll be in it, and where the former Victoria's Secret angels are now.
Will there Be a Victoria Secret Fashion Show 2023?
Yes, there will be. The Victoria's Secret World Tour will be available to watch on Prime Video as part of a collaboration between Amazon and Victoria's Secret. The special will take viewers on a journey of The Tour, which will include behind-the-scenes footage and spotlight the VS20.
VS20 is a group of 20 global creatives that will present four fashion curations from London, Bogota, Tokyo, and Lagos, alongside Victoria's Secret designs that will be available to shop on the Victoria's Secret website and Amazon's VS storefront.
"This film is the ultimate expression of the Victoria's Secret brand transformation," said Raúl Martinez, EVP and Head Creative Director at Victoria's Secret. "It will be driven by fashion, glamour and entertainment with a nod to beloved iconography from the past but in a bold, redefined way."
What is the Victoria's Secret World Tour 2023?
The Victoria's Secret World Tour was first announced by the brand's Chief Financial Officer Tim Johnson on March 3. According to sources, the show will highlight the new mission to spotlight women's voices.
The Victoria Secret Show 2023 will be presented by Victoria's Secret and produced by Pulse Films, the production company behind documentaries such as Beastie Boys Story and Beyonce: Lemonade. The Victoria's Secret film will be available in over 50 countries and will feature renowned supermodels and musicians.
Doja Cat will be bringing her music to the Victoria's Secret World Tour, where she'll be performing tracks off her upcoming album.
"Victoria's Secret has always been such a fun, go-to brand for me since early on, and I love that I can still say that today," Doja Cat told Harper's Bazaar. "Being a part of a global phenomenon like the Tour has been an incredible experience."
Who are the Victoria Secret 2023 Models?
In recent years, VS has undertaken an ambitious rebrand, swapping the Angels for a VS Collective that includes women who are pioneers of leadership in their fields. The list includes Hailey Bieber, Priyanka Chopra, Bella Hadid, Adut Akech, Megan Rapinoe, Paloma Elsesser, Valentina Sampaio, and Naomi Osaka.
When is the Victoria's Secret World Tour?
The Victoria's Secret World Tour documentary will be available to stream on September 26. It will be a completely reimagined version of the fashion show, celebrating the heritage of the brand through powerful female voices.
Where Can I Watch the Victoria's Secret World Tour?
You'll be able to stream the documentary on Prime Video. The Victoria's Secret World Tour will be a testament to the brand's unwavering dedication to empowering women's narratives and journeys. It will center on emerging global pioneers across diverse artistic realms, each creating their paths on their own terms.
Where are the Victoria's Secret Models Now?
Ahead, we take a look back at some of the high-profile models who walked the VS runway and explore where they are now.
Gisele Bündchen
From 2000 to 2006, Gisele Bündchen graced the VSFS runways. She was only 19 years old when she started. In 2015, she retired from modeling altogether after walking at Sao Paulo Fashion Week. She's since married and had a child with American football quarterback Tom Brady, and released her memoir: "Lessons: My Path to a Meaningful Life." Today, she devotes most of her time to family and philanthropy work.
Tyra Banks
Tyra Banks' VS days started back in 1997. She was 24 years old and became the brand's first Black contract model. She walked in nine consecutive Victoria's Secret shows until 2005. Since then, she's branched out into a number of entertainment roles, including acting, hosting, and writing. Banks appeared in 'Life-Size," "Coyote Ugly," and more. She's also credited for creating America's Next Top Model.
Adriana Lima
The Brazilian model joined the lingerie brand when she only 18 years old. She collaborated with VS from 2000 to 2018 in 18 shows, making her the longest-running VS Angels. Since her last walk for the brand, Lima has had a few acting credits, including "Ocean's 8" and "Ugly Betty." She's also the host and executive producer of "American Beauty Star." Lima also has two daughters and a son.
Elsa Hosk
The Sweden-born model walked the Victoria's Secret annual fashion show from 2011 to 2018. Throughout her modeling career, she's also collaborated with iconic brands like Guess, Dolce & Gabbana, Dior, H&M, and Anna Sui. Today, she has her own clothing brand, Helsa, which she founded in 2022.
She's recently collaborated with Truly Beauty on a shave line and skincare line, both of which feature clean, vegan, cruelty-free formulas designed to cleanse, hydrate, and nourish skin. Glazed Donut Shave Set is a luxurious shaving routine designed to get you supermodel-smooth. Glazed Donut x Glass Skin Skincare Set is a clean, fragrance-free skincare routine that minimizes pores, clears blemishes, and gives skin a fresh, dewy glow.
Miranda Kerr
Miranda Kerr got her angel wings in 2007, after the departure of Gisele Bundchen. In 2009, Kerr explored the skincare world, designing her own skincare line, Kora Organics. The model married actor Orlando Bloom in 2010 and gave birth to her son the following year. She left the VS brand in 2013.
How to Get the Victoria's Secret Look in 2023
In 2023, Victoria's Secret is less about looks and more about confidence, self-expression, and achieving whatever you wish to achieve -- on your own terms. Go after what you want, embrace every part of yourself, and have fun! 
Wanna be a glow-getter too? Shop the Truly x Elsa Hosk Collection.
Glazed Donut x Glass Skin Skincare Set
Get a supermodel glow like Elsa Hosk! Glazed Donut Meets Glass Skin in this revolutionary set featuring a cleansing balm, two serums, and face cream infused with niacinamide, jojoba oil, and vitamin E to leave skin clear, plump, and fresh. This 4-step routine is clean, vegan, and fragrance-free!
Glazed Donut Shave Set
Meet your most indulgent shave! This 5-step routine features an exfoliating cleanser, whipped shave butter, after shave oil and moisturizer, plus a razor to give you your smoothest shave ever. We love it. Elsa loves it. You'll love it!
Image sources:
YouTube Doll Magazine
YouTube Access Video TV
Share
---