Can You Use Hyaluronic Acid with Retinol?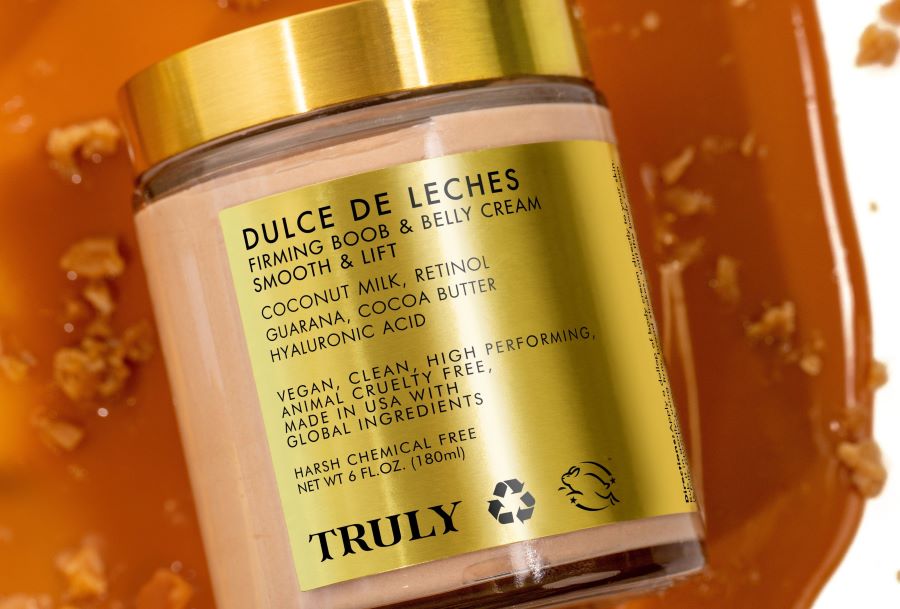 You love them both, but can you use hyaluronic acid with retinol? Without a doubt, hyaluronic acid and retinol are two of the most powerful ingredients for treating skin concerns such as fine lines, wrinkles, and dry skin. But will mixing retinol and hyaluronic acid retain the benefits, enhance them, or potentially even minimize them? 
Here's everything you should know about using hyaluronic and retinol together, including the best products for unlocking fresh, plump, and glowing skin all over. 
What is Hyaluronic Acid?
Hyaluronic acid (HA) is a potent humectant known for its ability to hold moisture and draw it into the skin. Hydration is essential for keeping the skin barrier strong and preventing issues like dryness, irritation, and redness. Hyaluronic acid not only protects and hydrates the skin. It can also boost collagen and plump out fine lines and wrinkles.
You'll find HA in a number of skincare products targeted at both the face and body including cleansers, masks, serums, creams, and body lotions, to name a few. It's suitable for all skin types and incredibly lightweight, making it an excellent choice in your daily moisturizer. 
What is Retinol?
Retinol is a vitamin A derivative that helps increase collagen production and speed cell turnover, making it an excellent anti-aging ingredient. Even studies have shown how effective retinol is at treating and preventing fine lines and wrinkles, as well as improving skin tone and clearing acne. 
Like hyaluronic acid, you'll find retinol in everything from cleansers to serums and creams. While retinol comes with more side effects like dryness and irritation, as long as you start slow and monitor your skin's reaction to it, everyone can benefit from using retinol in their skincare routine.
Can You Use Hyaluronic Acid with Retinol?
Yes, you can use retinol and hyaluronic acid together without experiencing any negative side effects such as redness, dryness, or itching. This is because the two ingredients work as completely different mechanisms, meaning they don't interfere with each other. In fact, some dermatologists even recommend combining hyaluronic and retinol. Since one of the side effects of retinol is dryness, hyaluronic acid can lessen the severity of the side effects and keep the skin moisturized. 
If you have sensitive skin and want to reap the benefits of retinol, pairing it with a hyaluronic acid product will prevent any unpleasant side effects. And if you have dry skin, HA will balance the skin and keep dryness at bay. To summarize, all skin types can benefit from using hyaluronic acid with retinol. 
Benefits of Hyaluronic Acid and Retinol
Can you use hyaluronic acid with retinol? Sure you can, as explained above. Here are some reasons why you might want to pair hyaluronic acid with retinol. 
Enhanced Skin Barrier Function: Hyaluronic acid reinforces the skin's natural moisture barrier, while retinol stimulates collagen production and cellular turnover. Together, they promote a stronger and healthier skin barrier, reducing susceptibility to environmental damage.

Brighter Complexion: Retinol can fade dark spots and promote a more even skin tone. When paired with hyaluronic acid, which deeply hydrates the skin, the complexion appears brighter and more radiant.

Minimized Irritation: Retinol can be harsh on sensitive skin, causing redness and peeling. Hyaluronic acid's soothing and moisturizing properties can mitigate these side effects, making retinol more tolerable for a broader range of skin types.

Fewer Fine Lines and Wrinkles: By addressing multiple aspects of skin health, including hydration, collagen production, and cell turnover, the combination of hyaluronic acid and retinol can help reduce the appearance of fine lines and wrinkles, leading to smoother and firmer skin.

Acne Control: Retinol is known for its ability to remove excess dead cells and unclog pores, thus preventing the formation of comedones (whiteheads and blackheads). It's an excellent treatment for acne.
Best Hyaluronic Acid Products
Ahead, we've rounded up the best hyaluronic skincare products you can use either alone or with retinol treatments to achieve plump, youthful skin. In fact, these two below are both retinol and hyaluronic acid skincare products. 
Bubble Butt Set
A 2-step body firming routine that features a body scrub and serum infused with hyaluronic acid, retinol, ceramides, and saffron. This routine feels like utter luxury. Plus, you can enjoy firmer, tighter skin within as little as 3-4 weeks.
Dulce De Leches Routine
Dessert meets skincare with this 3-step boob and belly tightening routine. Enriched with hyaluronic acid, retinol, and coconut milk to leave skin irresistibly smooth, supple, and sculpted.
Best Retinol Products
Here are the best retinol treatments you can use either alone or with hyaluronic acid formulas to achieve fresh, firm, and gleaming skin.
Vegan Collagen Booster Set
Retinol, vegan collagen, and vitamin C come together in this 5-step routine that targets everything from fine lines and wrinkles to hyperpigmentation, sagging, and even acne. 
Boobie Routine
The cult-fave Acai Your Boobies line to reveal your perkiest pair ever. Packed full of elasticity-restoring retinol and brightening antioxidants to smooth textured cleavage, combat acne, and firm sagging skin in just three easy steps.
Should I Use Retinol or Hyaluronic Acid First?
Dermatologists recommend using hyaluronic acid before retinol. There are two reasons why. First, hyaluronic acid creates a protective barrier between retinol and your skin, preventing irritation. Second, most HA serums are water-based, whereas retinol serums are water and oil-based. By applying hyaluronic acid first, your skin will better be able to absorb the product. 
Be sure to let your hyaluronic acid product dry fully before following retinol. When applying retinol to damp skin, you increase your risk of redness and dryness. If you don't want to use them both together, you can apply your hyaluronic acid serum in the morning and your retinol serum in the evening. 
Can You Mix Hyaluronic Acid and Retinol?
Yes, you can mix retinol and hyaluronic acid. They work as a great team for targeting dry skin, acne, sun spots, and premature signs of aging. You should be able to find skincare products that contain both retinol and hyaluronic acid. 
How to Use Hyaluronic Acid and Retinol Together
Now that you know the answer to can you use hyaluronic acid with retinol, you might be interested in learning the right way to use them together. Here's a quick guide on how to use retinol with hyaluronic acid.
Step 1. Choose the Right Products
Look for a high-quality hyaluronic acid serum or moisturizer. It should contain pure hyaluronic acid or sodium hyaluronate, which is a derivative of HA. Select a retinol product of your choice. Start with a lower concentration (0.01% or 0.03%) if you're new to retinol to minimize potential irritation.
Step 2. Start in the Evening
Since retinol can increase the skin's sensitivity to the sun, it's always best to apply retinol in the evening before going to bed. For that reason, it's worth layering hyaluronic acid with retinol in the evening too. This way, you'll avoid any potential irritation and sensitivities. 
Step 3. Cleanse Your Skin
Before applying HA and retinol, make sure you thoroughly cleanse your skin with a gentle face wash or cleanser to remove impurities and allow products to absorb more effectively. You can of course try retinol or hyaluronic acid cleansers to start reaping the benefits of each.
Step 4. Apply Hyaluronic Acid First
Apply a few drops of hyaluronic acid serum or use a hyaluronic acid-based moisturizer. Gently pat it onto your damp skin. HA works best when applied to damp skin because it can draw in moisture from the environment. Let it absorb for a couple of minutes before using your retinol product.
Step 5. Apply Retinol After
After the hyaluronic acid serum or moisturizer has absorbed, apply a pea-sized amount of your retinol product and massage into the skin. Start using your retinol product 2-3 times a week and gradually increase the frequency as your skin tolerates it. 
Step 6. Moisturize
Follow up with a lightweight moisturizer to seal in the hydration and reduce the risk of dryness or irritation. If your retinol product is in a moisturizing base, you may skip this step.
Step 7. Applying in the Day? Finish with SPF
If you'd prefer to use hyaluronic acid and retinol together in your morning routine, you can. You just need to make sure your skin is well protected as retinol can make your skin more sensitive to the sun. Ensure you wear sunscreen with at least SPF 30 during the day to protect your skin.
Can you use hyaluronic acid with retinol? Absolutely, and you should if you want to reap the benefits of both. Together, hyaluronic acid and retinol are the perfect pair for combating acne, dryness, and signs of aging to reveal smooth, glowing skin.
Share
---