Hemp seed oil for skin: 7 Reasons Why It's a Skin Care Hero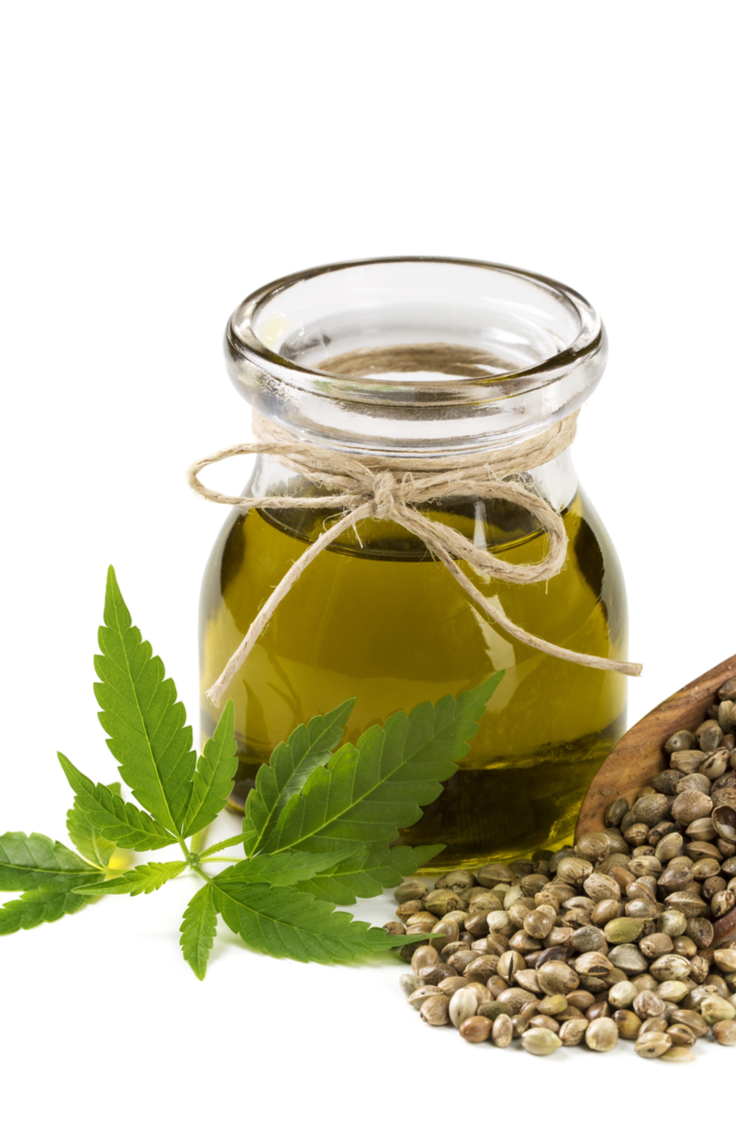 You're probably already familiar with the hemp seed oil craze. It's been hitting the headlines of health and beauty publications for a while now and it still doesn't cease to sparkle thanks to its incredible beauty benefits. 
People have been using hemp seed oil for skin to treat a whole range of skin care issues, such as eczema, psoriasis, oily skin, stretch marks and even varicose veins. 
The stuff is good. Not just good, great! 
And the best part is ... it's completely natural without any horrible side effects. You can use it for a range of things and it's excellent at promoting healthy skin. 
But before delving into its benefits, let's first take a look at what hemp oil actually is. 
WHAT IS HEMP SEED OIL?
Hemp oil (cannabis sativa), as it's also often called, is a clear green oil harvested by cold-pressing hemp seeds derived from the hemp plant. Packed with vitamin e, gamma-linolenic acid, and fatty acids such as omega 6, hemp seed oil offers many health benefits and skin health benefits. Between its anti-inflammatory properties and anti-aging effects, your skin problems can benefit profoundly from this natural oil. 
WHAT'S THE DIFFERENCE BETWEEN HEMP OIL AND CBD HEMP OIL?
While hemp and cannabis are technically cousins in the plant world, the natural oils they offer are slightly different. CBD oil comes from an extract of the cannabis plant and is made from the leaves, stalks and flowers of the plant. It contains high levels of cannabinoids and THC content. Hemp seed oil, on the other hand, doesn't contain THC - the psychoactive compound found in cannabis - and has much lower levels of CBD. 
HEMP OIL BENEFITS
Now you're probably keen on finding out why hemp seed oil is such a skin care hero. Well, here goes. 
1. It's vegan
Provided that you buy organic hemp oil, you'll be getting a totally vegan skin care product. More and more beauty products are going vegan, but you still need to watch out for the products that haven't got there just yet. How annoying is it when you read about a product that sounds really amazing and then you find out it's full of animal products and totally not cruelty-free or vegan. Yep, it sucks! Fortunately for you, hemp oil is one of those products you can say yes to, without feeling guilty.
2. It makes your skin less oily
Hemp oil is an excellent moisturizer for the skin, as it's both hydrating and non-comedogenic at the same time, meaning it won't clog your pores or leave your skin looking oily. In fact, hemp seed oil is perfect for oily skin. It regulates oil production and stops your skin from overproducing oil that can often stimulate acne. You can use it as a non clogging facial lotion for healthy, nourished, balanced skin. And don't worry if you have acne-prone skin. Hemp natural oil will decrease excess sebum and won't cause any breakouts to occur. It can be hard to imagine putting oil on top of oil, but it really is effective - only if you use the right oil, that is.
3. It treats atopic dermatitis and other skin conditions
Rich in omega 3 and omega 6 essential fatty acids, hemp seed oil can help treat skin conditions like atopic dermatitis, eczema, and psoriasis. It also contains gamma-linolenic acid (GLA), a powerful anti-inflammatory which calms skin irritation and encourages skin growth and cell renewal at the same time. Inflammation and dryness are uncomfortable to deal with. Hemp oil works very well as a moisturizer, helping to hydrate the skin without irritating it or causing any painful flareups.
4. It minimizes fine lines and prevents wrinkles
It's never too soon to start adopting an anti-aging skin care routine. A great addition to add to yours is hemp seed oil. Thanks to its high content of linoleic acid and oleic acids, combined with all those essential fatty acids, this oil can help reduce fine lines as well as prevent wrinkles. It's precisely the antioxidants in hemp oil that makes it fierce in fighting free radicals, a type of skin stress that damages skin cells. You can also thank its hydrating properties for leaving you with a nice, plumped up complexion. After all, dry skin is prone to aging. 
5. It locks in moisture
Is dry skin getting you down? Have you spent way too much money on special lotions, claiming to leave you with dewy, moisturized skin that actually don't? One of the most moisturizing lotions you can use isn't actually a lotion. It's an oil. Hemp seed oil. Moisturizing, non-comedogenic, and effective for all skin types, it offers natural protection to the skin, preventing it from dehydration and dryness. It is able to lock in moisture and rejuvenate your skin, leaving you with a nice, healthy glow.
6. It can smooth out stretch marks
Stretch marks. They're annoying, but you have no other choice than to put up with them. Or do you? Not if you apply hemp oil to your stretch marks on a regular basis! And by regular, we mean daily. No skipping if you want smooth, stretch mark-free thighs. One of the many benefits of hemp is that it can improve skin's elasticity and texture and ultimately, get rid of stretch marks and cellulite. How can it do this? Well, its vitamin e and zinc content probably have something to do with it. 
7. It aids varicose veins
Not many people know this, but thanks to its many fatty acids, hemp seed oil can successfully treat varicose veins. Maybe you've tried essential oils before that claim to help, but haven't. Well, at least give hemp oil a try, as it has been shown to work as a natural, effective remedy for varicose veins. It's got to be worth a try, hasn't it? You only need to massage the problematic areas with the oil on a daily basis. In a short amount of time, you'll really start noticing the difference hemp makes. 
There are endless reasons to use hemp seed oil for skin. From using it as your daily moisturizer to diminish dry skin or alleviate oil, to using it to fade stretch marks, hemp oil offers many beauty benefits. It's suitable for all skin types and doesn't cause any unwanted side effects. Only health benefits and skin care benefits. Whether you have dry skin, acne-prone skin, or aging skin, regular use of hemp seed oil can really transform your complexion. Just make sure you shop for vegan and organic oil. It should say on the label or in the product description. 
Share
---