How to Get Smooth Skin: A Guide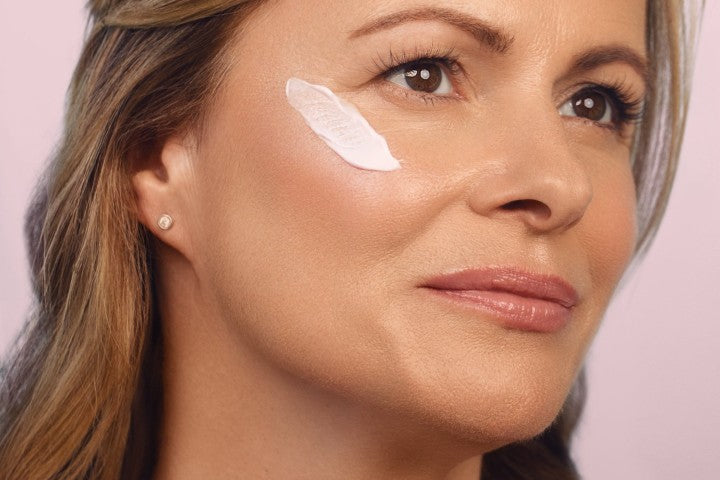 On a quest for smooth skin? Getting smoother skin can be as simple as adding a few high-performing products to your skincare routine. 
As great as foundation, concealer, and bronzer are at giving the appearance of a smoother skin texture, they only mask the issue. Perfecting your skincare regimen is the real way of achieving silky soft skin.
Once you have a routine in place and a few great skincare products, you can enjoy a radiant complexion that looks just as good as it feels. Goodbye roughness!
Let's take a look at a few ways you can improve your skin's texture.
Use a Clarifying Cleanser
Look for a face wash that thoroughly cleanses the skin. Leftover makeup, sweat, and pollution will clog the pores, leading to an uneven, dry complexion. To fight rough skin, wash your face twice a day using a hydrating, purifying cleanser like Truly CBD Facial Cleanser.
In the morning and at night, wash your face using this product and rinse it off with warm water. For best results, use it every day - as part of your am and pm routine. 
Exfoliate Twice a Week
By exfoliating regularly, you slough off dead skin cells and clear out dirt, grime, and build-up that accumulates on your skin. By ridding your skin of dead cells, you're allowing smoother, softer skin to shine through.
"Exfoliation removes oils and impurities from the skin, assists in product penetration, and increases cellular turnover and circulation," says licensed esthetician, Josie Holmes. 
She adds, "If you have dry, rough skin I would recommend utilizing an exfoliant that contains alpha hydroxy acids, beta hydroxy acids, or enzymes."
Truly Matcha Scrub uses a blend of green tea, matcha, and dead sea salt to improve skin tone and redefine skin texture.
Try Toner
Once a drying, irritating astringent, toners are no longer what they were. Toners now have different abilities to treat different complaints - and they're a lot less drying.
Give Truly CBD Jelly Toning Solution a try. It's formulated with CBD, glycolic acid, and organic aloe to smooth the skin without irritating it. Great for all skin types, even sensitive skin types can tolerate this formula.
Moisturize 
Rough skin is often caused by dryness. Hydrated skin, on the other hand, tends to be smooth and supple. That's why moisturizing is key to keeping your complexion soft and smooth.
When shopping for moisturizer, look for ingredients that correct rough, dry skin such as niacinamide, hyaluronic acid (HA), and ceramides. Hyaluronic acid is especially effective at restoring hydration in your skin. So if you're looking for a quick fix, opt for HA. Owing to its humectant properties, HA acts like a sponge to draw water to the skin. It's ideal for anyone who suffers from dry, dehydrated skin. 
Try Truly Cream Skin Face Cream, a moisturizer loaded with HA and sea kelp to keep skin hydrated, nourished, and glowing.
Make Retinol and Vitamin C Part of Your Routine
The combination of retinol and vitamin C is highly effective at boosting collagen and elastin production for softer, smoother skin. That means they can target fine lines and wrinkles, promoting younger-looking skin.
Together, they also work really well to combat breakouts and acne-related scarring, both of which can cause a rough, uneven skin texture.
"Retinol [cream] signals your body to produce collagen and new cells for firmer and smoother skin, while also reducing hyperpigmentation and clogged pores," says New York City dermatologist Dr. Anne Chapas.
Protect Your Skin from UV Rays
To maintain healthy skin, wear sunscreen every day. 
Whenever you are outdoors in a sunny climate for a prolonged amount of time, apply SPF 20 or SPF 30 every hour of two. Too much sun exposure without adequate protection can cause dry, damaged skin. And that only leads to smooth skin's opposite: roughness. 
To explain it a little better, UV rays cause your body to release oils and water. Thus, your skin is left feeling dry and dehydrated. While it may take years to see the visible side effects of sun exposure, it will show. Eventually.  
Get a Little Sunlight 
...without protection.
"We have been taught to slather ourselves with sunscreen to protect from dangerous rays, which can cause cancer," says celebrity aesthetician Joanna Czech. As crucial as that is for protecting the skin, you might be missing out on the positive benefits of sun exposure. 
"While cancer can be an issue if you are out in the sun for significant amounts of time in a sunny climate, sunscreen blocks our skin from making vitamin D, and this can have worse ramifications," Czech continues.
She says sunlight triggers the release of serotonin, endorphins and nitric acids. Aka, the mood-boosting compounds! 
Besides improving your mood, these compounds can counter the risks of a myriad of deadly diseases. Think diabetes, obesity, osteoporosis, depression, stroke, heart attacks, and cancer.
Slather Your Skin in Body Lotion
It's not just your face that's prone to dryness and roughness. Your body is too!
Hydrate it using a nourishing, resurfacing body lotion like Truly Body Star Perfecting Cream. It's made with cactus flower, prickly pear, and coconut oil to deliver dewy hydration from head to toe.
Consider Microdermabrasion
As Lorraine Scrivener of Eden Skin Clinics explains it, "Microdermabrasion uses a variable flow of vacuum suction to maintain contact with the skin whilst the crystals (or diamond tips) get to work by smoothing and buffing the skin's surface."
Microdermabrasion can treat all kinds of skin conditions and concerns such as blemishes, uneven texture, fine lines and wrinkles, dark spots, and hyperpigmentation. 
If you're interested in giving it a try, schedule an appointment with your dermatologist. They'll be able to tell if you're a good candidate. 
Achieving smooth skin doesn't require the help of numerous lavish skincare products. Instead, small changes and a few extra products can really make a difference in how your skin looks and feels. So give these tips a try for yourself and see what you think!
Share
---