Is It Worth the Price Tag? What to Look Out for When Justifying Skincare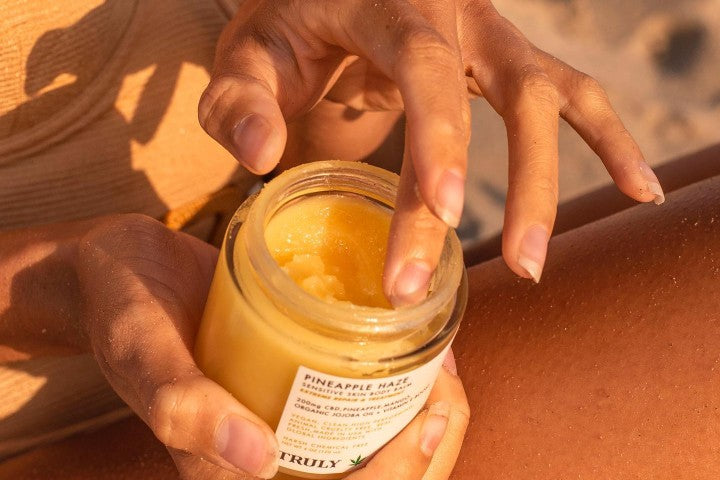 Is it really possible to tell a great product from an average one? Experts say so.
The truth is, price isn't always a guide for quality when it comes to skincare. The best way to tell if a product is worth the hefty price tag is by expanding your knowledge of ingredients and how they react to your skin.
It's an incredibly valuable asset to have if you love splurging on lavish skin serums and cleansers. Only once you know what to look for, you'll be investing in quality skincare rather than splurging on it.
Below, we show you how to find high-performing products that justify their price tag.
SEE WHERE ACTIVES SIT IN THE INGREDIENT LIST
You've got your eyes and heart set on that $100 retinol serum, but is it really worth that? Or could you find a retinol-formulated serum equally as effective for a third of the price?
The key to identifying a product's worth is seeing how high active ingredients sit on the list in relation to preservatives. Seeing a significant number of ingredients before an active ingredient like retinol means the product won't be as potent.
The ingredients list – both in beauty and food products – always shows them in the order of the amount present in the product. So if retinol comes somewhere near the bottom, that's a clear sign there's not much of it in the formula.
In other words, you can do a lot better.
At Truly, we pride ourselves on being transparent about our ingredients. That's why this retinol-formulated Purple Rain Serum sees "retinyl palmitate" as only fourth place on its ingredients list.
LOOK FOR PROOF – OF THE BRAND & INGREDIENTS
Before investing in a super-luxe product, take some time to carry out your own research on both the brand and the ingredients the product contains.
"For me, as a consumer, I look for evidence that a product works," says cosmetic chemist Joyce de Lemos. "If I look at a brand like Murad, Perricone MD, or SkinMedica that actually puts forth the effort to create clinical tests, and shows me evidence that their product actually works, then at least I know I'm buying something that the company put money into proving." Noted!
In addition to researching the brand, start boosting your own know-how of skincare ingredients to ensure you're getting what your skin needs. There are many tried and tested ingredients out there proven to work really well for various skin concerns.
"Retinol is one of them—so much science has been done on the value of it. Vitamin C, vitamin E, and ferulic acid have all been proven by science to work," says de Lemos.
So, distinguish what you truly want from a face cream or cleanser, research ingredients that can help, and then look for those ingredients when you shop. It would be a shame to waste your hard-earned cash on a serum that addresses hyperpigmentation when what you need is an oil that targets wrinkles.
Try Truly's Ultimate Skincare Bundle for extra-large doses of tried-and-tested superstar ingredients such as retinol, vitamin C, and glycolic acid.
PRETTY PACKAGING PROVES NOTHING
Some people are fooled into thinking fancy packaging determines a product's worth. It doesn't. That doesn't mean you can't indulge in gorgeous pots and tubes, but it does mean paying attention to what's actually in the product.
Because all that money spent on packaging and advertising means nothing if the formula sucks.
Instead of falling prey to luxury packaging with crystals and swanky colors, concentrate on the functionality of the product itself as well as the packaging.
Is it opaque? Airless? Sealable? These are all signs of good product packaging that are going to keep active ingredients fresh.
It's also worth factoring in sustainability. Because that could be a reasonable explanation for a product's heavy price tag.
"Clean beauty brands work diligently to have sustainable packaging, and that means not using stock plastic options," says Annie Jackson, co-founder and COO of clean beauty retailer Credo.
Additionally, these smaller ethical brands can't purchase the ingredients in mass like bigger brands, meaning the price for raw materials caused the end product price to climb.
Opt for Truly's Pineapple Haze Restoring Bundle, which contains vegan, natural, chemical-free products.
OPT FOR VEGAN COLLAGEN OVER ANIMAL COLLAGEN
"Although studies are showing that ingesting a collagen supplement can have beneficial effects on the collagen of the skin, applying actual collagen to the surface of the skin won't do anything," says anti-aging expert Anthony Youn, MD.
This is because the collagen molecules are too large to penetrate the skin, so they wind up just sitting on the surface.
That's where vegan collagen comes in. Plant-based collagen is made up of smaller molecules meaning it can pass through the skin easily and work its magic.
In short, don't be fooled by an overpriced collagen cleanser or serum. If you're going to use collagen, make sure it's plant-based like Truly's Vegan Collagen Bundle.
MIRACLE PRODUCTS DON'T EXIST
If a product promises to deliver flawless, acne-free skin overnight, don't believe it. As the old saying goes, if it sounds too good to be true, it probably is.
"It is a billion-dollar industry, and overzealous promises are abundant, so it's definitely buyer beware," warns dermatologist Stephanie Daniel.
In spite of their claims, the only real effect you'll see from it is a dwindling bank balance.
SO, WHAT SHOULD GOOD SKINCARE COST?
Good products can be expensive, but they shouldn't be extortionate. You can still get great skincare products without having to sacrifice half your month's salary.
When it comes to investing in quality skincare, always look for active, healthy ingredients that sit high on the ingredients list – and check those ingredients work for your skin type and concerns.
You don't need to pay $200 extra for fancy packaging or glossy marketing, either. Instead, get acquainted with ingredients and what they mean so you can be a happy and informed consumer. With amazing skin, of course!
Share
---