Sugarcane in Skin Care – Is it as Sweet as it Sounds?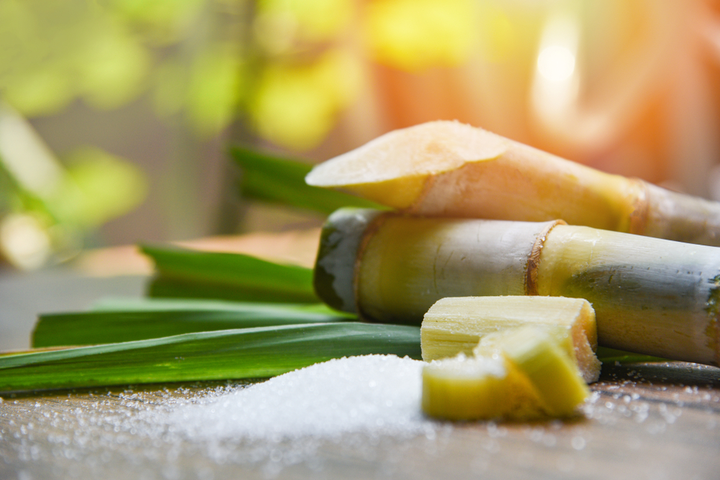 We all know how refreshing a glass of sugarcane juice is on a sunny day, but did you know that sugarcane is also an excellent skincare ingredient?
Saccharum officinarum extract is commonly used as an antiseptic, but it also works as a natural exfoliant that clarifies and brightens the skin. However, there are many more skincare benefits of sugarcane extract. And, as you'll soon find out, haircare benefits as well.
In this article, we're going to take a closer look at what those benefits are as well as some recommended products that contain this ingredient.
WHAT IS SACCHARUM OFFICINARUM?
Saccharum Officinarum, otherwise known as sugarcane, is a member of the grass family and originates in New Guinea. Today, more than 70 countries in the tropical and subtropical regions of the world grow sugarcane on a large scale. While we know it mostly for its taste, sugarcane actually offers numerous skincare benefits.
It's not just an ingredient used to make baked goods or to sweeten tea and coffee, it's also a skincare elixir with a slew of benefits. Let's take a look at what they are and whether sugarcane might be worth incorporating into your skincare regimen.
SKINCARE BENEFITS OF SUGARCANE
A Natural Exfoliator
Saccharum officinarum is a popular ingredient in facial scrubs and other exfoliating products. Unlike many exfoliating ingredients, sugarcane is very gentle and suitable for sensitive skin.
It works by removing dead skin cells from the skin's surface, removing dirt, grime and oil to reveal brighter, smoother skin. To maintain a clear and healthy complexion, we recommend using an exfoliator 1-2 times per week.
Try Truly's Matcha Face Scrub, made with sugarcane, green tea, matcha, and sea salt. It soothes skin, reduces inflammation, and helps to reduce blemishes, discoloration, and wrinkles.
Eases Dry Skin
Sugarcane extract is packed with lactic acids that keep the skin smooth and hydrated. Lactic acids eliminate dry and dead skin cells, enhancing the growth of new ones. This ingredient also contains glycolic acids which penetrate deep into the skin, paving the way for better cellular renewal as well as hydration.
Saccharum officinarum is actually classed as a humectant, which means it helps the skin attract water and lock it in for long-lasting hydration. It's also a source of AHAs, which you'll regularly find in moisturizing skincare products.
If you struggle with dry skin, we highly suggest giving this hydrating ingredient a try.
An Acne Cure
Besides hydrating the skin, regular application of sugarcane extract products can cure skincare problems like acne and blemishes. That's because sugarcane is brimming with alpha-hydroxy acids which heal acne naturally without dehydrating the skin.
That's the problem with many acne products nowadays. They might dry out the oil that causes breakouts, but they also dry out the rest of your skin leaving it feeling tight and itchy, and possibly causing even more acne.
Truly's 24k Gold Black Soap Impurity Cleanser combines gold with black soap and sugarcane to hydrate your skin while ridding it of its impurities. The result of daily use of this cleanser? Clearer, dewier, acne-free skin.
Protects from Sunburn
Rich in antioxidants and flavonoids, sugarcane helps the skin combat the damaging effects of UV rays. It also prevents free radical damage.
So the next time you purchase sunscreen, make sure you look out for sugarcane or cane sugar in its list of ingredients. You can also look for it in your daily moisturizer. It's important for the sake of your skin to protect it from UV rays and other environmental aggressors.
Anti-Aging
Research shows that sugarcane extract is extremely alkalizing and a rich source of iron, potassium, zinc, magnesium and antioxidants. These all nourish the skin and keep it healthy. Additionally, sugarcane inhibits phytonutrients that help reverse sun damage on the skin.
By using sugarcane in your skincare products on a daily basis, you can help smooth out your existing fine lines and wrinkles, and prevent new ones from forming.
You'll find it in many creams, lotions and face washes. Always try to seek out this ingredient to maintain firm, lifted, and youthful skin.
A Great Face Mask
Sugarcane extract offers so many skincare benefits, so it makes sense to wear it on your skin. In recent years, sugarcane has become a popular ingredient in face masks – especially those tackling dryness, acne, and aging (all the skin concerns sugarcane addresses). So choose a face mask that contains Saccharum officinarum or cane sugar. There are plenty to choose from!
OTHER BEAUTY BENEFITS OF SUGARCANE
Sugarcane isn't just amazing for the skin, it's also awesome for your mane.
For starters, it soothes dry scalp thanks to its powerful hydrating properties that nourish the scalp and eliminate dryness.
Because sugarcane is loaded with essential vitamins like A, C, and B12, as well as minerals like copper, calcium, and zinc – those required for healthy hair growth – it's also an excellent ingredient for boosting hair length. It promotes shine, too.
But that's not all. Thanks to it being a humectant, sugarcane works well as a natural conditioner, helping to detangle, nourish, and hydrate the hair.
So if your hair looks and feels like it needs some TLC, keep your eyes peeled for haircare products that contain sugarcane. It's an excellent product for strengthening your mane and enhancing its texture. Experts say it can also prevent hair fall.
SUGARCANE IN CONCLUSION
Is sugarcane worth adding to your daily beauty regimen? It seems so. From what we've discovered about sugarcane, it's a powerful ingredient with a host of skincare and haircare benefits.
We definitely recommend adding sugarcane into your routine if you want to attain clearer, younger, brighter skin and smoother, silkier, voluminous hair.
Fortunately, you will find sugarcane or cane sugar listed on the back of many skincare and haircare products.
Alternatively, look on the Truly shop for a range of vegan sugarcane skin products, some of which have been mentioned within this article. You're certainly not short of choice.
Share
---