Where Does SPF Come in Your Skincare Routine?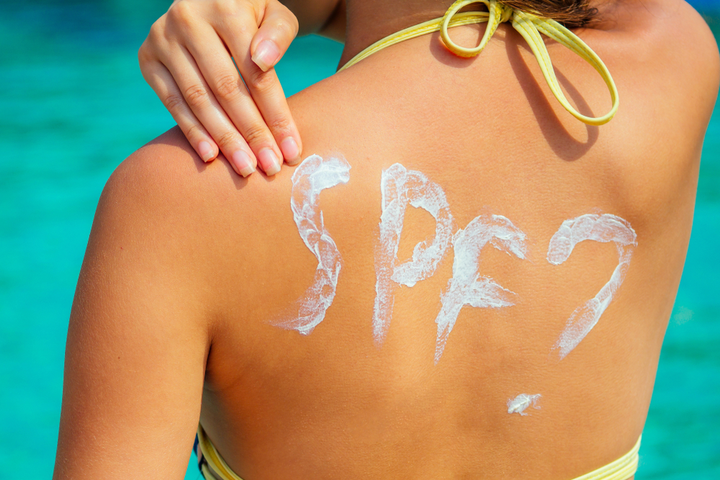 With the days getting longer, more of us are spending more time outdoors. That means, we need to be stocking up on sun protection!
SPF is a skincare staple we should be slathering on all year round – yep, even on those not so sunny days. See, even on cloudy days, the sun's harmful ultraviolet rays can cause wrinkles, uneven skin tone, and discoloration. They can also cause skin damage.
Now you know how vital SPF is, when exactly should you be using it during your skincare routine? Right at the end? Before or after makeup? What's the deal with all that?
We're here to show you how to incorporate SPF into your skincare routine so you can maximize its benefits and get the full protection your skin requires.
WHY THE ORDER OF YOUR SKINCARE ROUTINE MATTERS?
If you thought you could apply sunscreen anytime you wanted, under or over whatever product you wished, think again. If only it were that simple…
As a matter of fact, how sunscreen is applied can have a huge impact on its effectiveness so it's definitely worth clarifying the when's and how's regarding SPF.
"Generally speaking, the ingredients in a chemical blocker need to be absorbed into the skin so that they can do their job," says Joshua Zeichner, the director of cosmetic and clinical research in dermatology at Mount Sinai Hospital in New York City. "You do not want to apply anything that will interfere with their penetration," he adds.
Some dermatologists argue, however, that SPF should come last in your skincare routine, as applying it before moisturizer can dilute and change the properties of the sunscreen.
"The golden rule is that SPF should be the final application of product onto your skin. So cleanse, apply serum and hydrate as usual, then apply your SPF," says Diane Ackers, skincare expert for Doctors Formula.
So which way's right?
WHEN TO APPLY SPF IN YOUR SKINCARE ROUTINE?
After carrying out some research, we've concluded on where SPF comes in your skincare routine. It doesn't mean one dermatologist or another is specifically right or wrong, but this is just the one that dermatologists mostly commonly agree on.
Start with a Cleanser
First things first, cleanser! Before applying sunscreen, it's important to wash your skin to remove dirt and grime. Layering sunscreen over dirty, oily skin is a recipe for breakouts – something you obviously want to avoid. So scrub your skin clean with Truly's Vegan Collagen Cleanser to prep it for SPF application.
Follow Up With a Serum
Serums are awesome at targeting specific skincare issues like fine lines, wrinkles, acne, or dullness. Whatever your issue, find the right serum to tackle it.
Serum comes before sunscreen. A good rule of thumb is to apply products in the order of their thickness. So for instance, facial cleanser is very thin and gets washed away with water, serum is thicker but thinner than moisturizer, which is what comes next.
Looking for a good serum? Try Truly's Hemp Oil Facial Serum.
Seal in Moisture with a Moisturizer
If you're using a hydrating serum, you don't need to apply moisturizer – especially in the summer months, as it can be too heavy. However, dermatologists do recommend applying both a serum and moisturizer during the winter months when skin is prone to dryness.
To lock in hydration, apply a thin layer of Truly's Cream Skin Face Moisturizer for dewy, plump skin.
Apply Sunscreen
"SPF is the last thing that goes on during your skincare routine," says dermatologist Dr. Shari Sperling.
By applying it after the rest of all your products, you can ensure you get the best protection possible from your sunscreen.
"The SPF should be 15 or higher — ideally, 30 or higher if you'll be spending extended time outdoors," says dermatologist Dr. Dendy Engelman. "Be sure the sunscreen says 'broad spectrum' on the label, which means it protects against UVA and UVB rays."
Besides choosing the right strength, make sure you use the proper amount. Not using enough will leave your skin exposed to harmful UV rays, increasing your risk of skin damage.
The recommended amount is approximately two milligrams of sunscreen per square centimeter of the skin. And remember that sunscreen needs to be reapplied every 2-3 hours, or more often if you've been swimming or after perspiration.
Now it's Makeup Time
Yep, makeup comes after sunscreen, not under. Can you imagine what a mess it would be if you smeared thick white cream over your foundation?
"Most cosmetic formulas lack enough protection against UA rays," says Engelman. "For optimal coverage, apply sunscreen under your makeup. Also: Using two products that are each SPF 15 does not equal an SPF 30 product!"
Even when you have makeup on, you will need to reapply sunscreen if you're spending a lot of time outdoors. You'll just need to make sure you use a lightweight, spray formula that doesn't mess up your look!
WHAT ABOUT THE BODY?
Pretty much the same rules apply to the body as the face.
Start by taking a shower, using a body cleanser like Truly's Moon Jelly Adaptogenic Body Cleanser to get rid of oil and grime. Then start applying your sunscreen from head to toe, covering every inch of your body. You can if you want to, but you don't need to apply a lotion beforehand.
"For the body, I think it's good to find a sunscreen that can replace your normal moisturizer, because it should be applied before getting dressed to prevent missing areas at the border of clothed and bare skin," says skincare expert Dr. Elyse Love.
If you weren't exactly sure where sunscreen came in your skincare routine, we hope we've cleared things up for you in this article.
In the meantime, make sure you layer on the sunscreen – face and body – and wear protective clothing, sunglasses, and hats while you're outdoors. But when all is said and done, staying out of the sun is and always will be your first line of defense.
Share
---