Truly Ambassador of the Month: Alyson Rutledge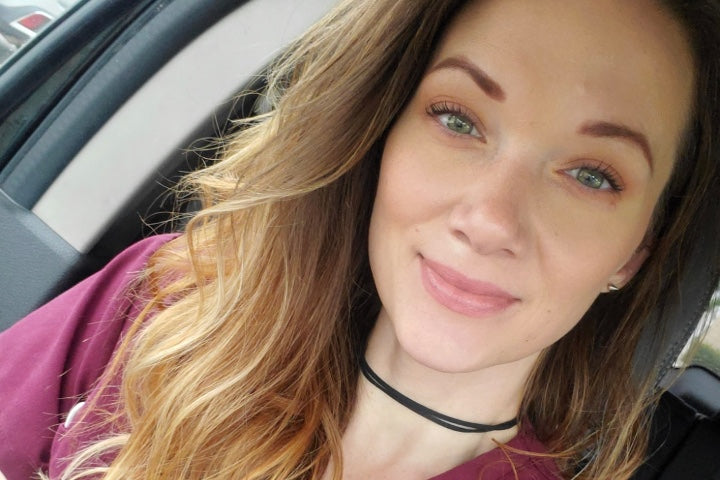 As part of our Truly ambassador series, we'll be featuring some of our most active ambassadors of the month. This month, we're featuring Alyson Rutledge, a loyal Truly customer — and an awesome content creator!
Ahead, she shares her fave Truly products, why she loves being an ambassador for the brand, and all her juicy tips for succeeding as a Truly Beauty ambassador.
Why did you choose Truly?
Something happened the first time I used the Unicorn Fruit Body Butter. I said oh wow, this is really different. I used it, I loved it and it grew from there! I also appreciate the leaping bunny certification AND that the containers are all 100% recyclable. That is so important to me and the environment.
I also love how interactive this company is with their customers with the constant discussions, online giveaways, discounts, deals of the day, LIVE giveaways, and I could go on! What company does that?! And they have an exceptional customer service team — a major shout out to them!


What's your favorite thing about being a Truly ambassador? 

I love sharing and talking about Truly products with my friends. I would give away products to try all the time. Now I still share products and give a personal discount code too! Also, if you make your sales goal every month, you get a 40% off code to use for yourself! The 15% commission is so awesome too! I am so grateful to be a part of this team!

If you had to choose 3 of your fave Truly products, what would they be and why?

My must-haves are: 
Blueberry Kush Face Oil - this completely restores my complexion, brightens my skin and is the cherry on top when I finish my routine. I'm always blown away by how my skin looks when I'm finished.
Mary Jane Serum - my ultimate serum fave! I love the scent, love how it calms down any redness, love how it tightens my skin. I am subscribed to this monthly!
Dulce De Leche Polish - Oooof! I need to put this on subscription too! This polish smells so good and looks so good on my skin when applied (I use it as a mask before the shower, about 15 mins). I love the way my skin looks and feels after. It's def my daily go-to polish! It was hard to pick just 3 of my favs!
Would you be able to share a few juicy tips for increasing your influence as a Truly ambassador? 

Yes! Download YouCut, Canva, Capcut and VN to help post reels and cool videos! Follow Instacoaches on IG for the latest trends, and be sure to post every day to your feed and story to build your brand! I'd recommend TikTok and Instagram for personal Truly Accounts.
Most importantly, just be yourself and have fun with it! I have really enjoyed making videos of these beautiful products!
Join Our Ambassador Program
Ready to start earning big bucks for doing what you love??? Join our Truly Ambassador Program and enjoy huge discounts, fun FREEBIES, impressive commissions, access to exclusive happenings, and the joy of working at one of Gen Z's fave beauty brands.
Share
---