Truly House of Beauty Episode 16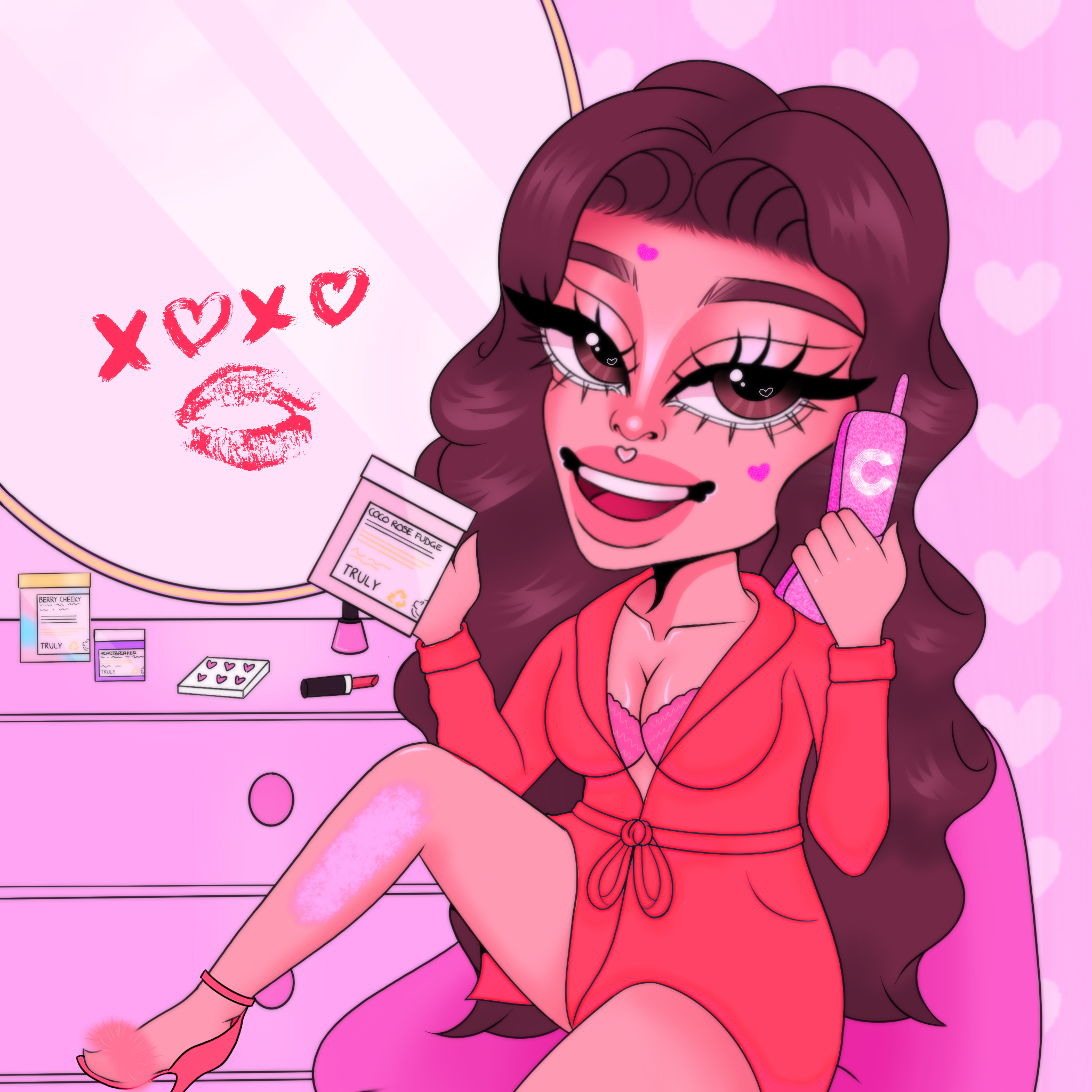 Welcome to 2022, your skincare geeks and freaks! Yes, it's that time of the month once again…the next episode of the Truly House of Beauty has arrived! We share the adventures of what it's like working in this hot pink mansion, creating one of a kind Truly products, and the truth behind being a world famous skincare brand. Last time we showed off the newest VIP Collection. On this week's episode, something STEAMY is out because lovers day (AKA Valentine's Day) is just around the corner & it's about to get a little spicy!
C'mon love birds, we are sharing an exposé on how each Truly babe is getting ready for their date night. Grab your roses, your chocolates, and your lingerie–it's time to see how to prep for your night of love with our Valentine's Day Survival Kit!
Date Night Exposé 1: Anna and Her Many, Many Dates
Anna, the newest member to the Truly House of Beauty, is getting ready for not one date….but SEVEN DATES. Yep, the midwest showboat is taking advantage of being a hot commodity in the sparkling city of Los Angeles. She never anticipated that her Tinder, Bumble, and Hinge would all be popping OFF after moving across the country. She is delighted with the attention and the variety of new men. Anna is one of those types of people that wants her cake and to eat it too…and by cakes…well, we think you can catch our drift on what type of cake she wants to eat. She has three "Tier 1" dates in the morning–they consist  of a 5'7 guy from Michigan who works in IT, some mid-level YouTube "pasta artist" with 50+ tattoos, and a smokin' hot manager of her favorite Beverly Hills cafe. For this section of dates, Anna plans on only giving them 25% of her lustful energy as they aren't up to par for her ideal version of a partner. She has three "Tier 2" dates in the afternoon–one is a sportsball athletic player of some kind, the other is a older daddy hedge funder with a Tesla, and the third is a pansexual fashion designer. Anna wants to give these three a bigger chance, so she is going to wear her favorite rose covered dress and let them kiss her on the cheek. The final date, the one at night, is a total "Tier 5": Anna's utmost ideal gentlemen. His name is something Abercrombie-like, perhaps Chad or Taz. He's around her age, actually holds up a good conversation, and is 6'4. Anna plans on giving him at LEAST 70% of her total sensual energy. To get prepped for ALL of these dates, Anna wants to be smooth 'n hairless! She's shaving head-to-toe with Coco Cloud Shave Butter so she can get the closest, silkiest shave ever!
Date Night Exposé 2: Domestic Zara and her Mafia Man
Teensy tiny little Zara has been in a romantic entanglement with her lover for years now. His name is Nicolas Asphadocolous Tyrannosaurus Martucci, and he is the head of the Orange County Mafia. Their love is a secret, as it's 100% off-brand for the head of Southern California's most elite mob member to be in love with a cosmetic scientist that creates boob & butt polishes. Zara has to get creative to see him. Sometimes they meet under the stars in an undisclosed location in the hills of Calabasas, sometimes he flies her off to Italy to gorge herself on all the gluten under the Tuscan sun, and sometimes they just FaceTime before bed. Sometimes she doesn't hear from him for weeks…and it's scary! She always worries that one day she will get the call from some other mafia-wife from New Jersey "...so sawwwry hunty, ya mans is swimmin' with da fishes!" but thankfully that's never happened. For this date night, they are meeting at an underground 5-star restaurant curated for those in the criminal industry. Her letter of invitation said "don't wear too many clothes'' and Zara realizes she's gonna be showing off those tatas 'n booty: she polishes eXXXtra hard with Acai Your Boobies Polish + Buns of Glowry Polish so her body is looking smooth, tight, and glowing for her date! 
Date Night Exposé 3: Tyler Takes on the Town
The only Libra in the crew, Tyler is drawn to love and Valentine's Day…so naturally he's kind of a polyamorous b*tch! His primary partner is currently working on designing a new iPhone for the 1% class in Tokyo, so for this date night, Tyler is going out on the PROWL alone. Unlike Anna, he is ditching the dating apps and going old school: meeting people organically at the club. This isn't very new for Tyler, no. His primary partner is always working out of town, so this gives Tyler the chance to play well with others. He is well-known at the local clubs and raves– they call him a "Little Caesar's Pizza" because he's always HOT and ready…to be eaten. After securing VIP guestlist at all the local LA hotspots, Tyler will FaceTime his partner in Tokyo and confirm his little outfit and wish him a good night, giving many virtual kisses. Tyler knows that his shoulders, face, and neck are going to be sensually grazed by a variety of stranger's fingertips that night, so he grabs his 24K Gold Black Soap to scrub + exfoliate his skin so it's acne-free 'n soft!
Date Night Exposé 4: Chloe and the Pool Boy
If you recall a few episodes ago, Chloe had a major thing for our pool boy after she shaved him. Well, this turned into a full of love story. They have been inseparable since and overly passionate, spending every second together cooing each other's pet names. "Good morning bubba-boo-bear!" Chloe says at the start of every single day when the pool boy walks in the house in the morning. Every. Single. Day. The amount of sweetness has intoxicated the house, causing the other Truly babes to essentially vomit every time they see Chloe and the pool boy cuddling on their pink fuzzy couch. The worst part? Truly's social media (Chloe's job) has suffered and the pool hasn't been cleaned in weeks! Alas, the Truly babes accept this love and are happy for Chloe, so they are giving her the mansion for tonight's date night. She wants to be in-theme for Valentine's Day, so she is putting Coco Rose Fudge Body Butter all over her legs to make sure she smells floral and rosey, along with patching a pesky pimple with her Super Heart Acne Patches–she's ready for some Netflix and "chill." 
So that's a little BTS of the life of a Truly babe getting ready for date night. Do you want the most unstoppable bundle to make sure your date night goes smooth? Check out our Valentine's Day Survival Kit–you'll be date ready in just one routine! 
Xoxo.
Share
---