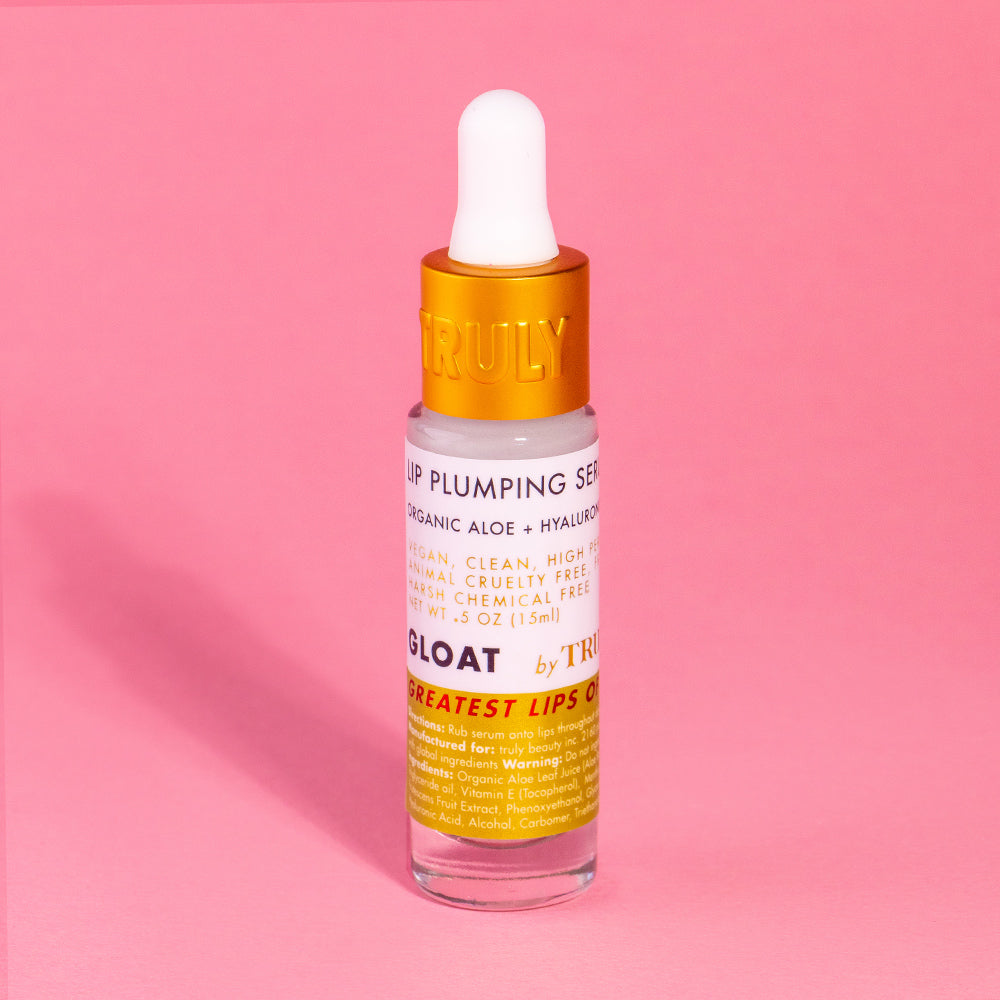 LIP PLUMPING SERUM
Hyaluronic acid and peppermint pack a serious punch in this deeply nourishing lip treatment, working to moisturize, reduce lip lines, and instantly plump.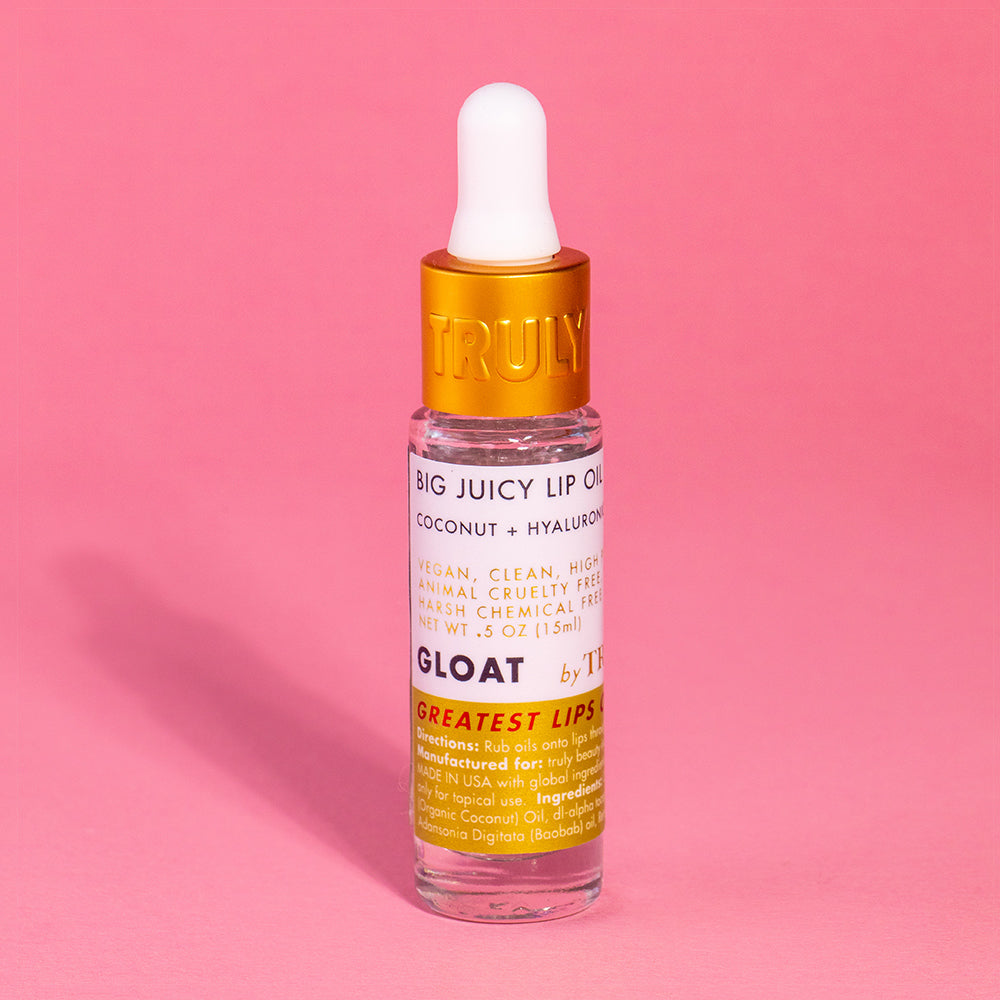 BIG JUICY LIP OIL
Time to seriously turn up the hydration with our Big Juicy Lip Oil. Naturally hydrating coconut oil works in tandem with hyaluronic acid to help retain moisture and prime for an extra juicy pair of lipstick-ready lips.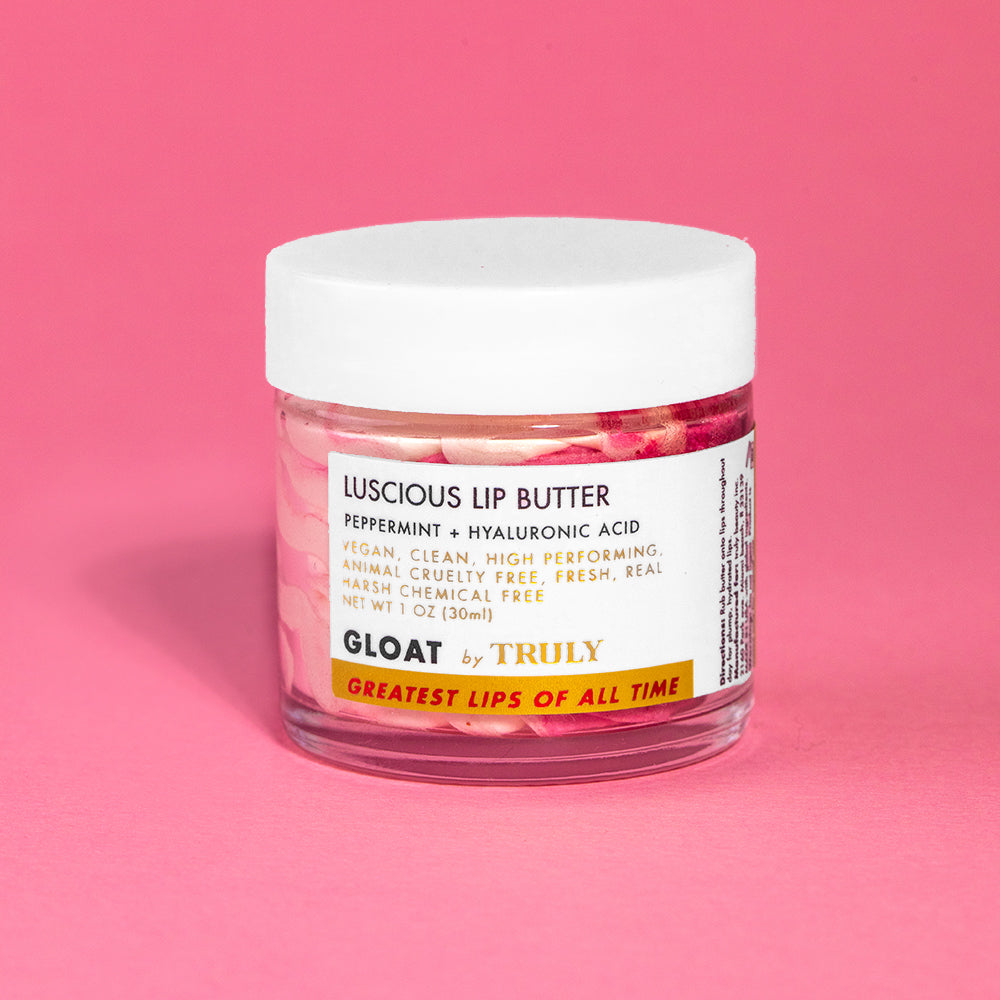 LUSCIOUS LIP BUTTER
Polish off that perfect pout with our Luscious Lip Butter, formulated with circulation-boosting peppermint, deeply conditioning shea butter and hyaluronic acid to ensure long term lip health for pillowy soft, buttery smooth kissers.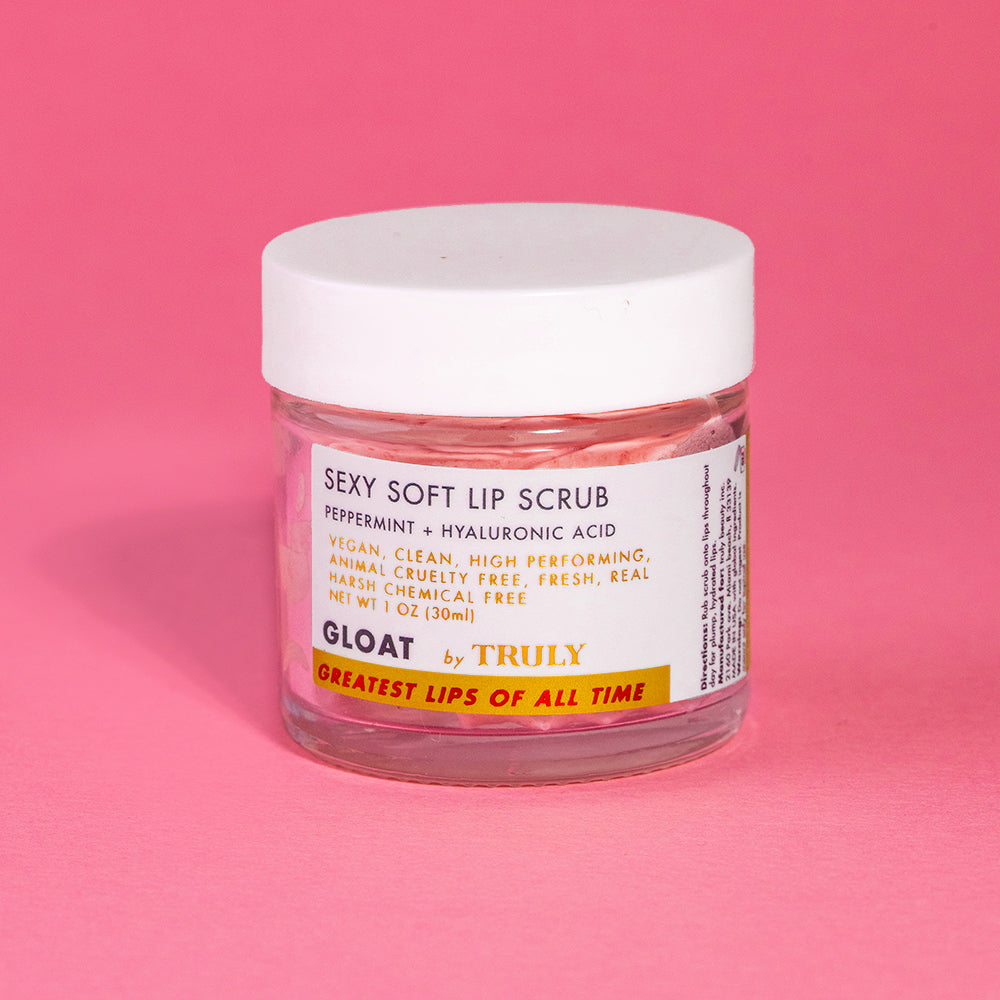 SEXY SOFT LIP SCRUB
Buff away dry, flaky lips with our deliciously lush sugar scrub, formulated with neem seed oil and hyaluronic acid to hydrate and protect from future cracking and chapping.
HOW TO USE:
Step 1 Lip scrub:
Massage gently onto clean lips in circular motions. Rinse with a damp washcloth. Can be used 2-3 times a week.
Step 2 Lip serum:
Apply 1-2 drops onto clean lips as needed, massaging in as you would a lip balm. Allow the product to fully absorb before following up with lip oil.
Step 3 Lip oil:
Apply 1-2 drops as needed onto lips, massaging in as you would a lip balm. Allow the product to fully absorb before following up with lip butter. Apply a generous amount of product before bed to wake up with extra hydrated lips!
Step 4 Lip butter:
Apply as needed throughout the day to hydrate lips. Wear alone or as a plumping primer before your favorite lip gloss!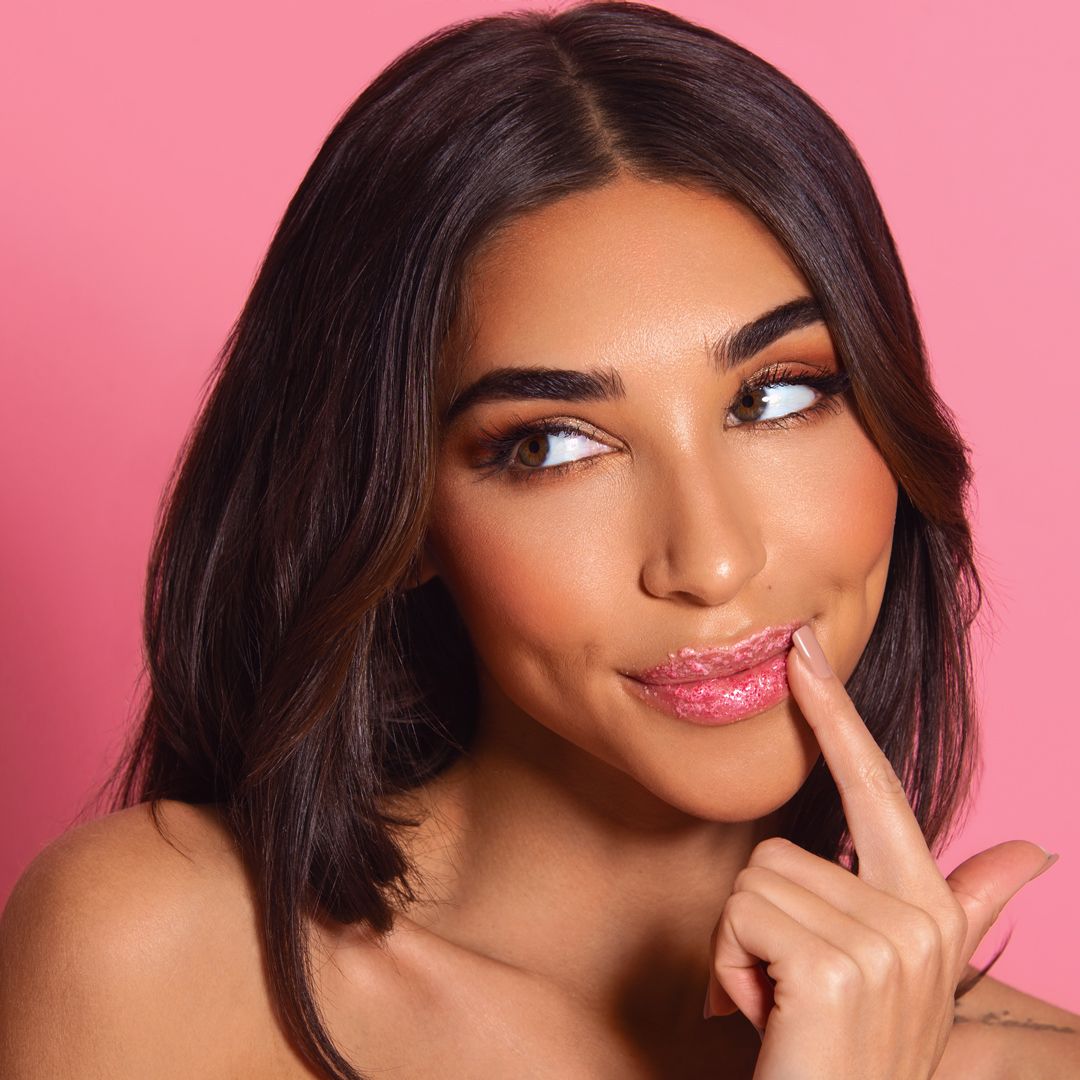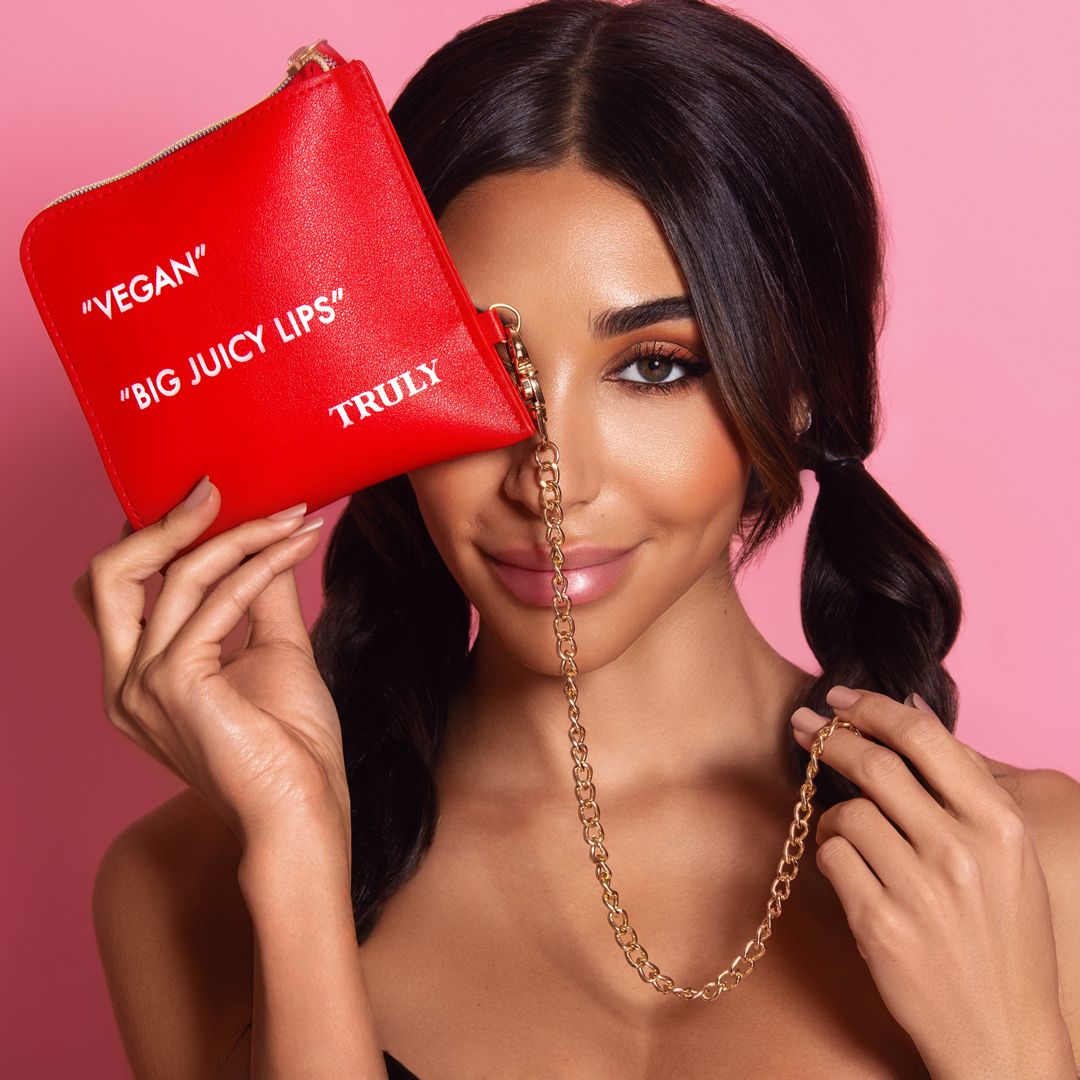 KEY INGREDIENT:
Coconut Oil:
Coconut oil works wonders as a natural lip care solution due to its intensely healing and hydrating properties. The oil's restorative fatty acids form a thick barrier when applied on your luscious lips, retaining moisture while protecting from the outside elements. A powerful antimicrobial and SPF, coconut oil actively fights against infected, cracked and sunburnt lips while also soothing and smoothing.
Peppermint:
Peppermint in our GLOAT kit does more than just leave your lips smelling and tasting delicious - it works to boost circulation and stimulate a "swelling" effect, giving your lips a natural plumpness within moments of application!
Hyaluronic acid:
Hyaluronic acid works serious moisturizing magic, hydrating the surface layer of your lips to give the instantaneous appearance of a fuller, plumper pout.The all-star ingredient is a humectant, meaning it binds to water and locks in lasting moisture, improving the appearance of fine lines and promoting collagen production.


WHAT ARE PEOPLE SAYING ABOUT G.L.O.A.T
My secret to naturally juicy, plump, irresistible lips!
− Chantel Jeffries
This not only works well, it's improved my lips over time. I can't believe that I found something that actually plumps my lips instead of just irritating them. This kit lasts so long, but I have a few back-ups because I'm so in love with it!
− Samantha B.
The GLOAT name says it all, Greatest Lips Of All Time! My lips were in horrible condition, extremely dry and flaky and split after being stuck in self-isolation. I heard rave reviews about this kit, so I took the plunge and I couldn't be happier with how my lips look! My lips feel so plump and hydrated. Bonus, it smells and tastes amazing!!!!!
− Jess N.