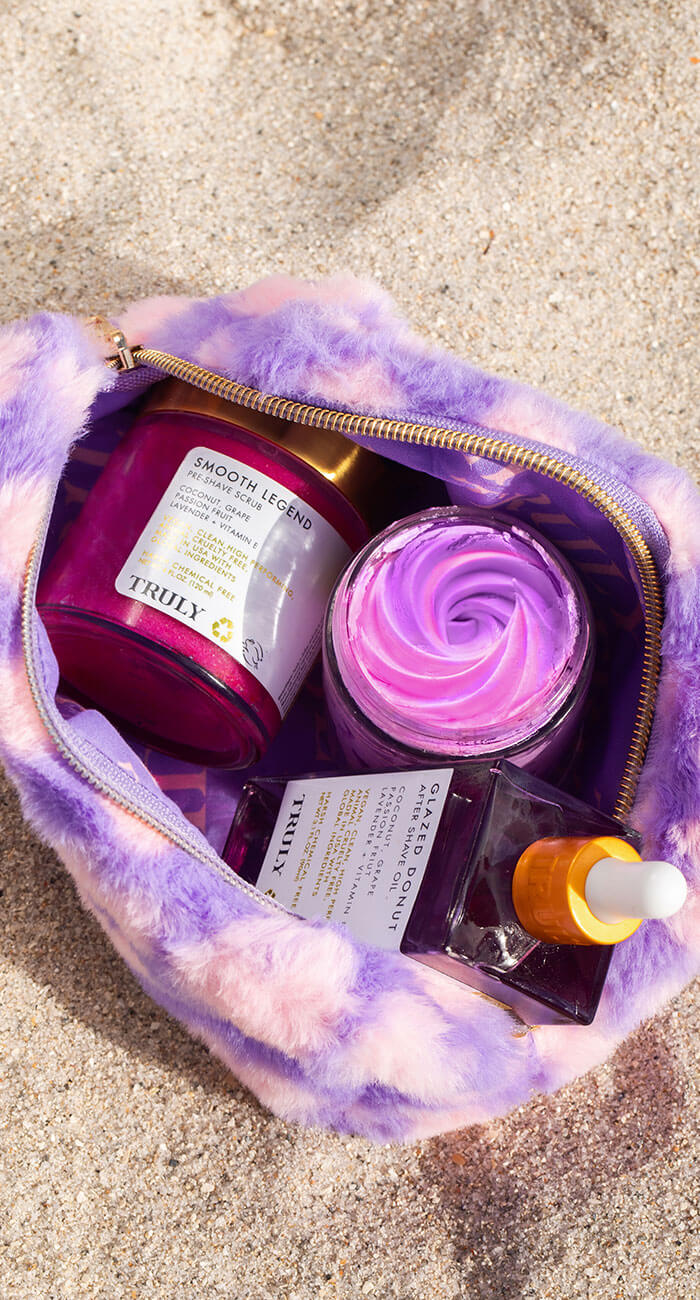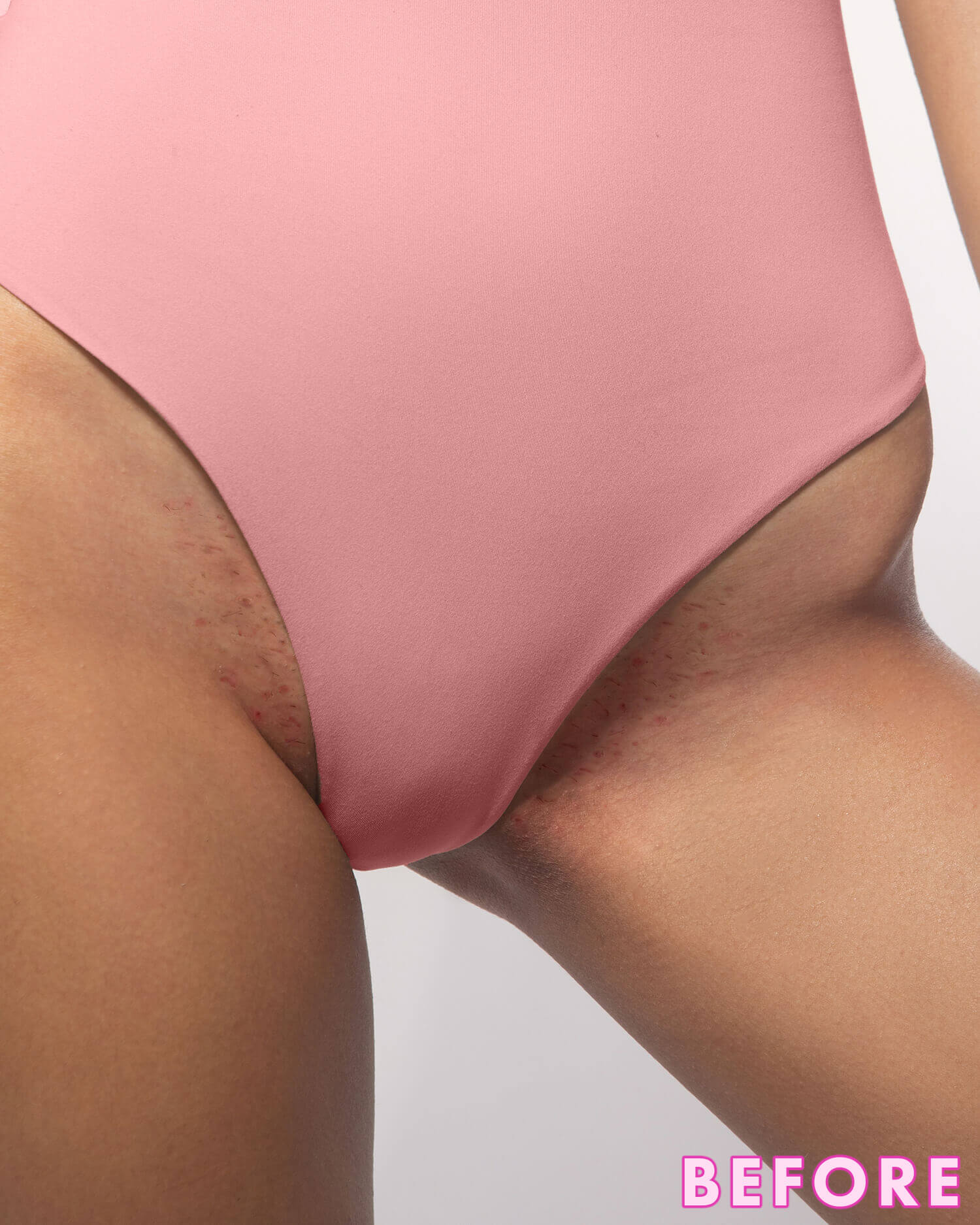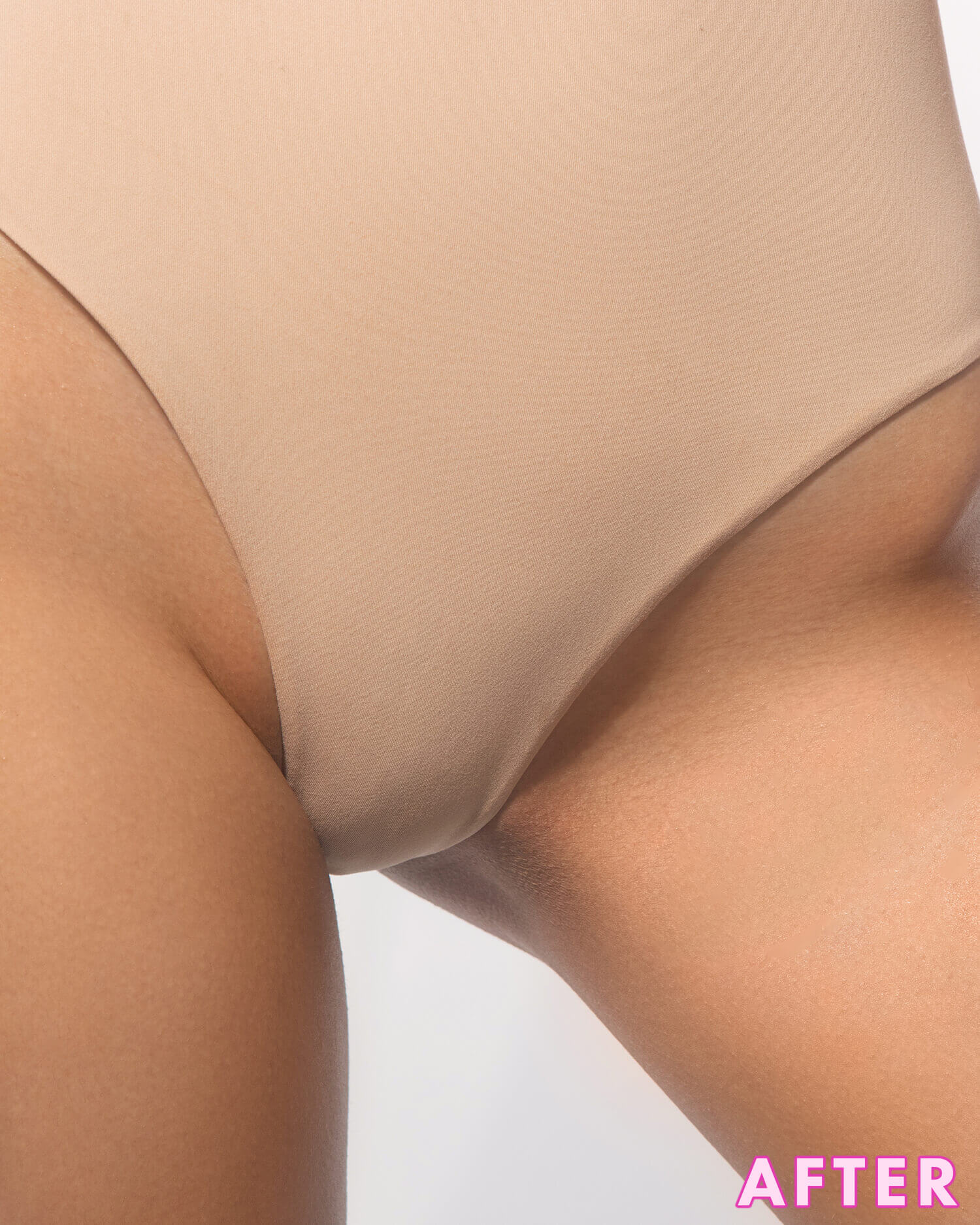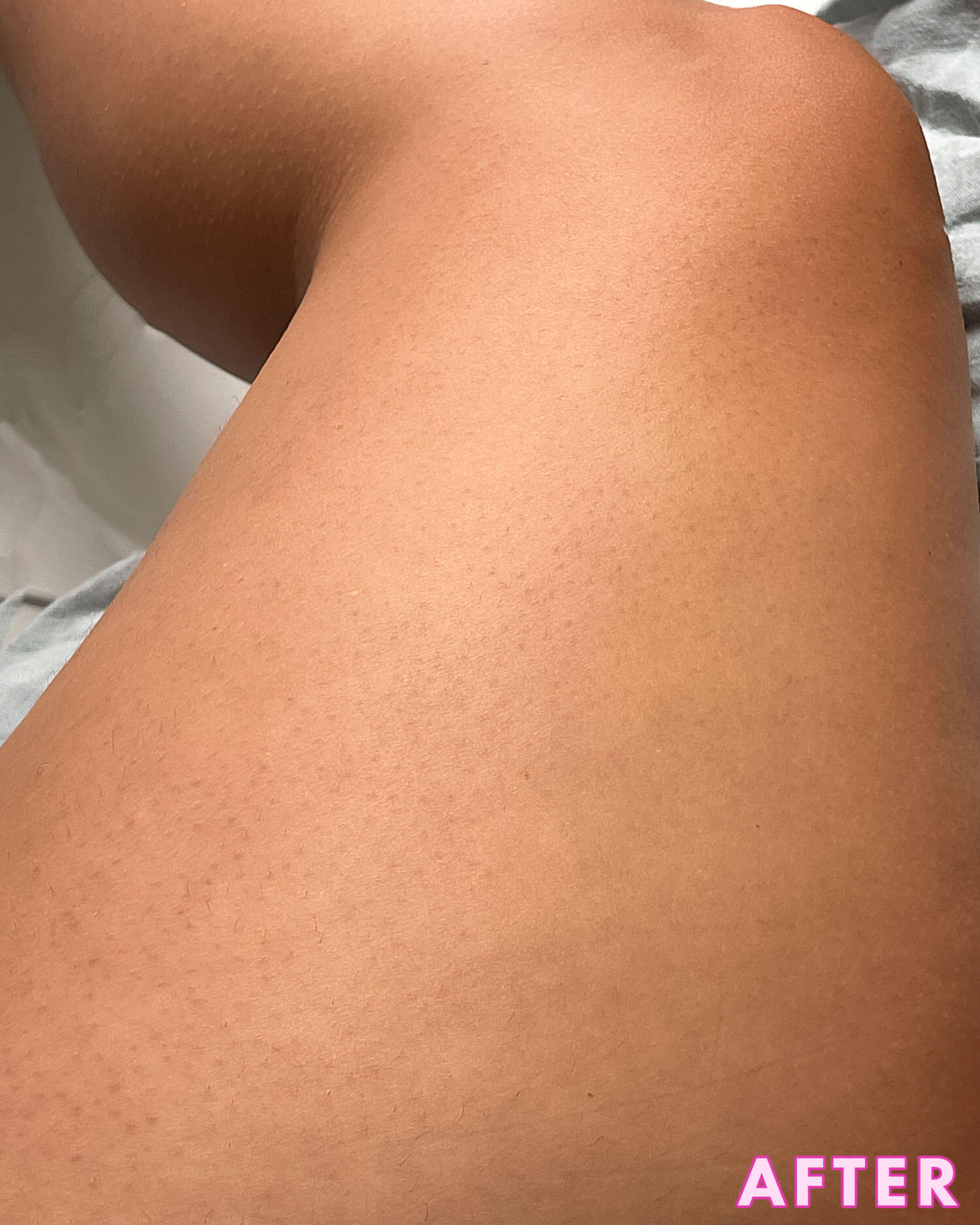 *The model in these images is a paid model demonstrating use and intended results of the products, these are not actual customer images.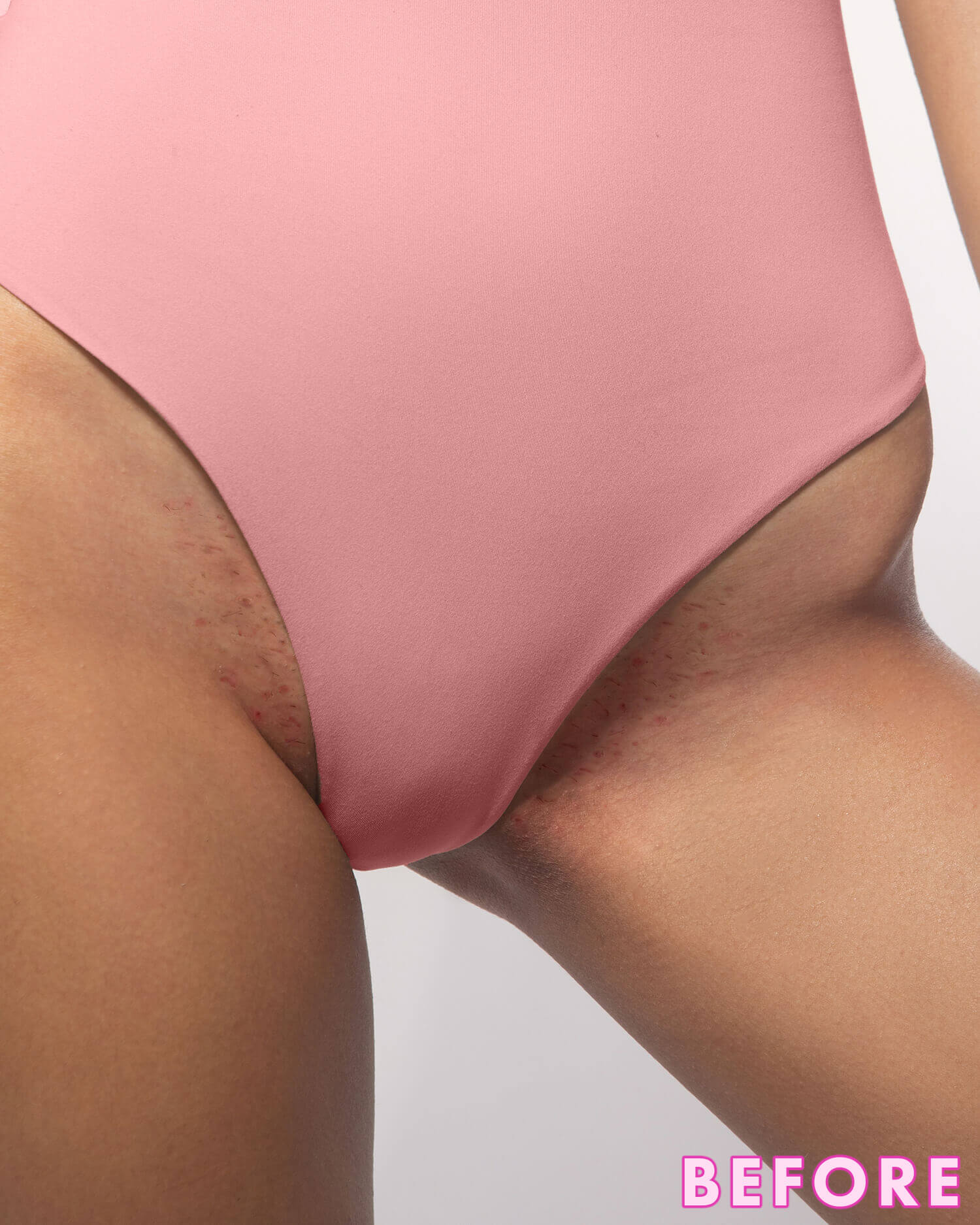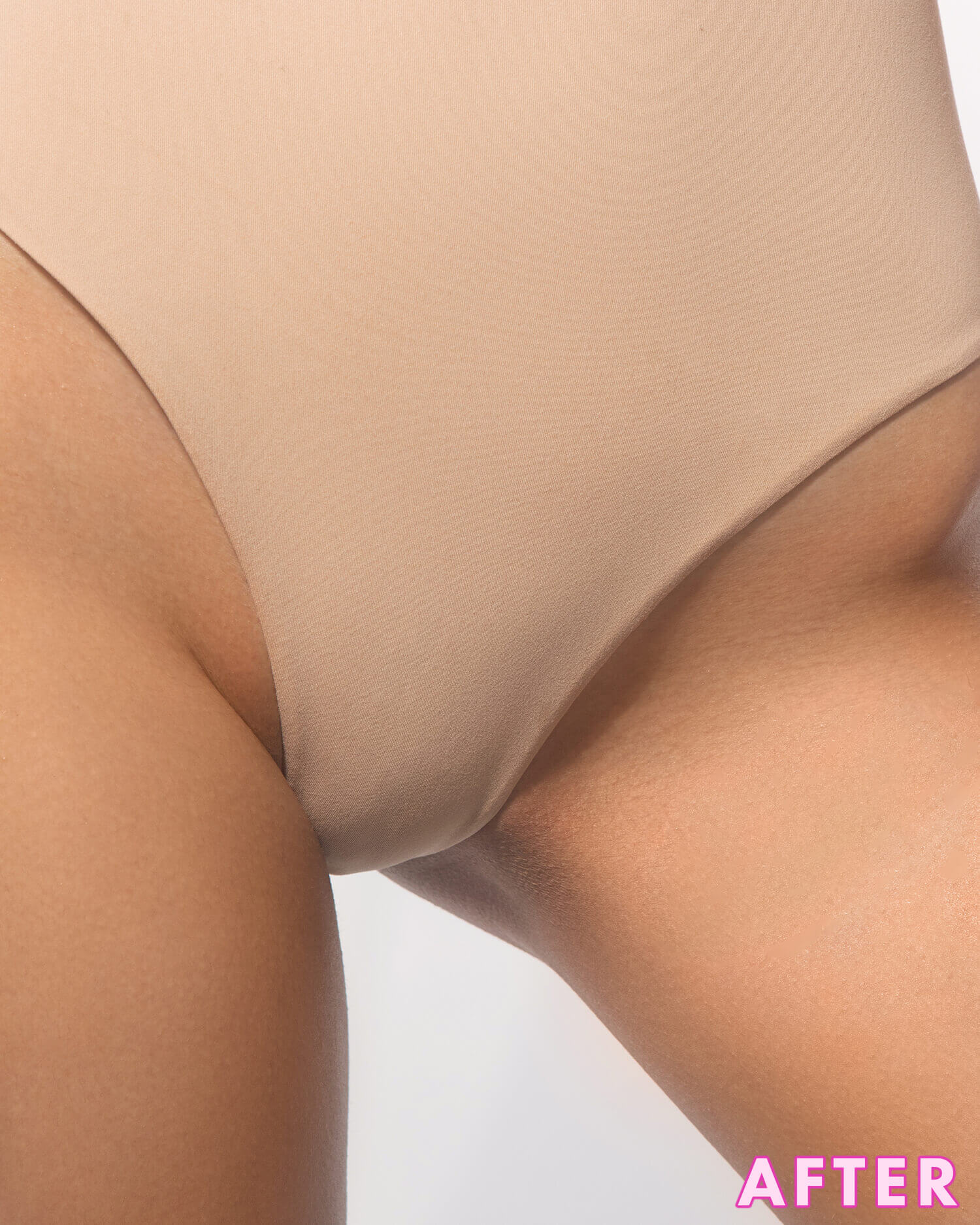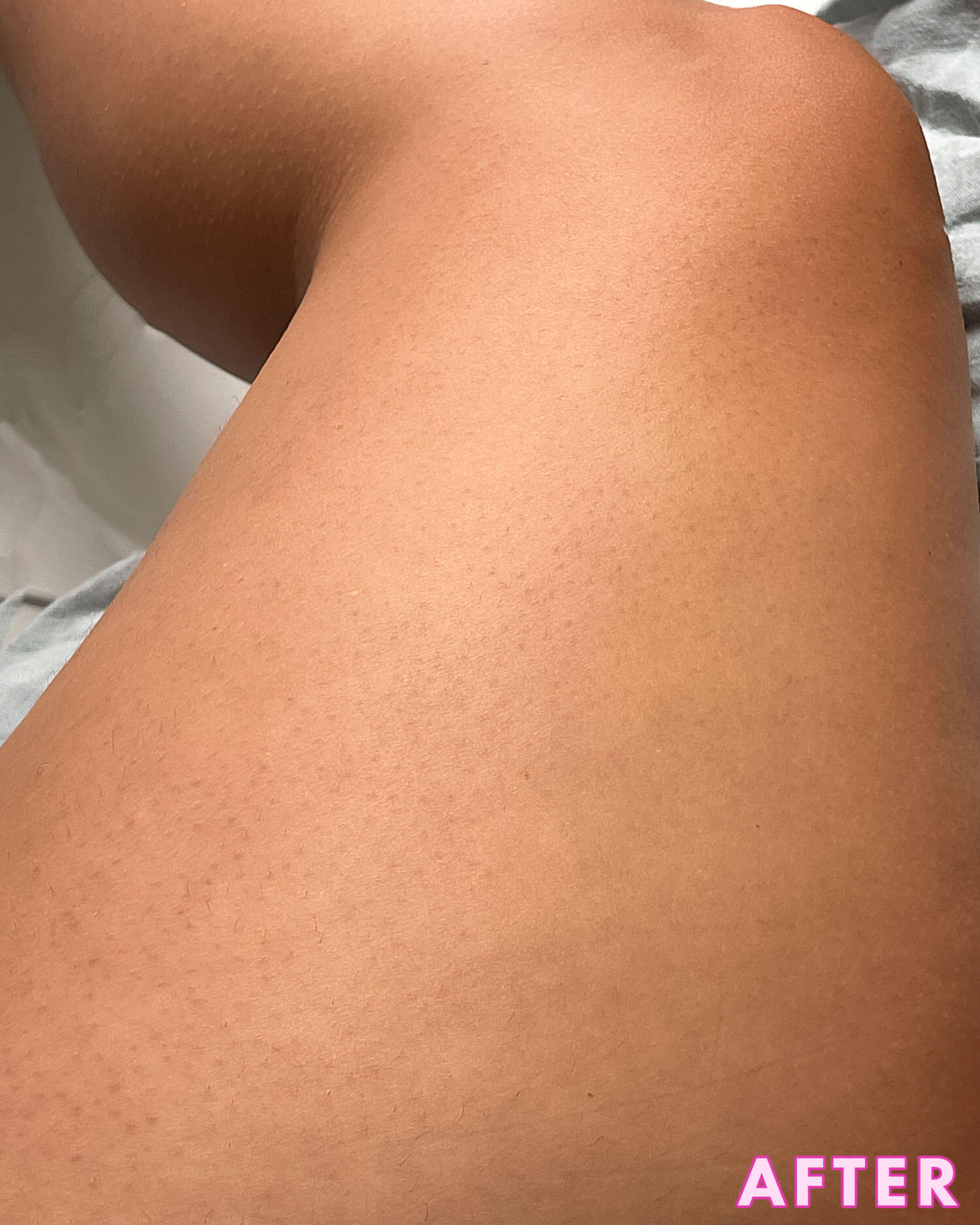 WHAT IT TARGETS
Ingrowns
Smooth Legend Pre Shave Scrub buffs away dead skin and BO with anti-aging grape extract while loosening hair follicles to guarantee a silky, ingrown-free shave.
Razor Burn
Formulated with elasticity-restoring passion fruit and skin-softening coconut, Happy Hairless Shave Butter coats even the coarsest hair to enhance razor glide for an irritation-free shave.
Strawberry Skin
Glazed Donut After Shave Oil blends antibacterial lavender with antiseptic coconut to alleviate enlarged pores and clogged follicles, (A.K.A., no more strawberry skin).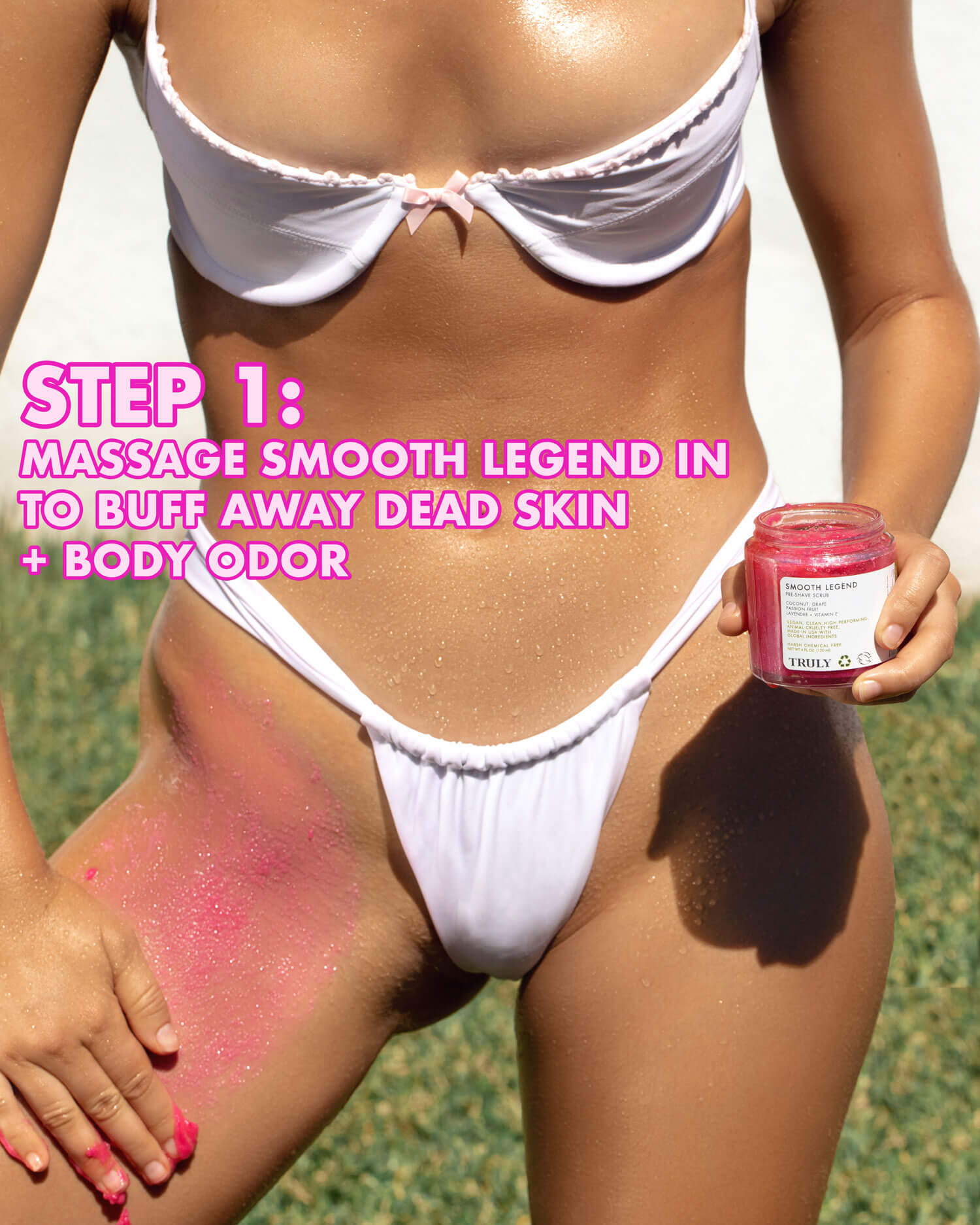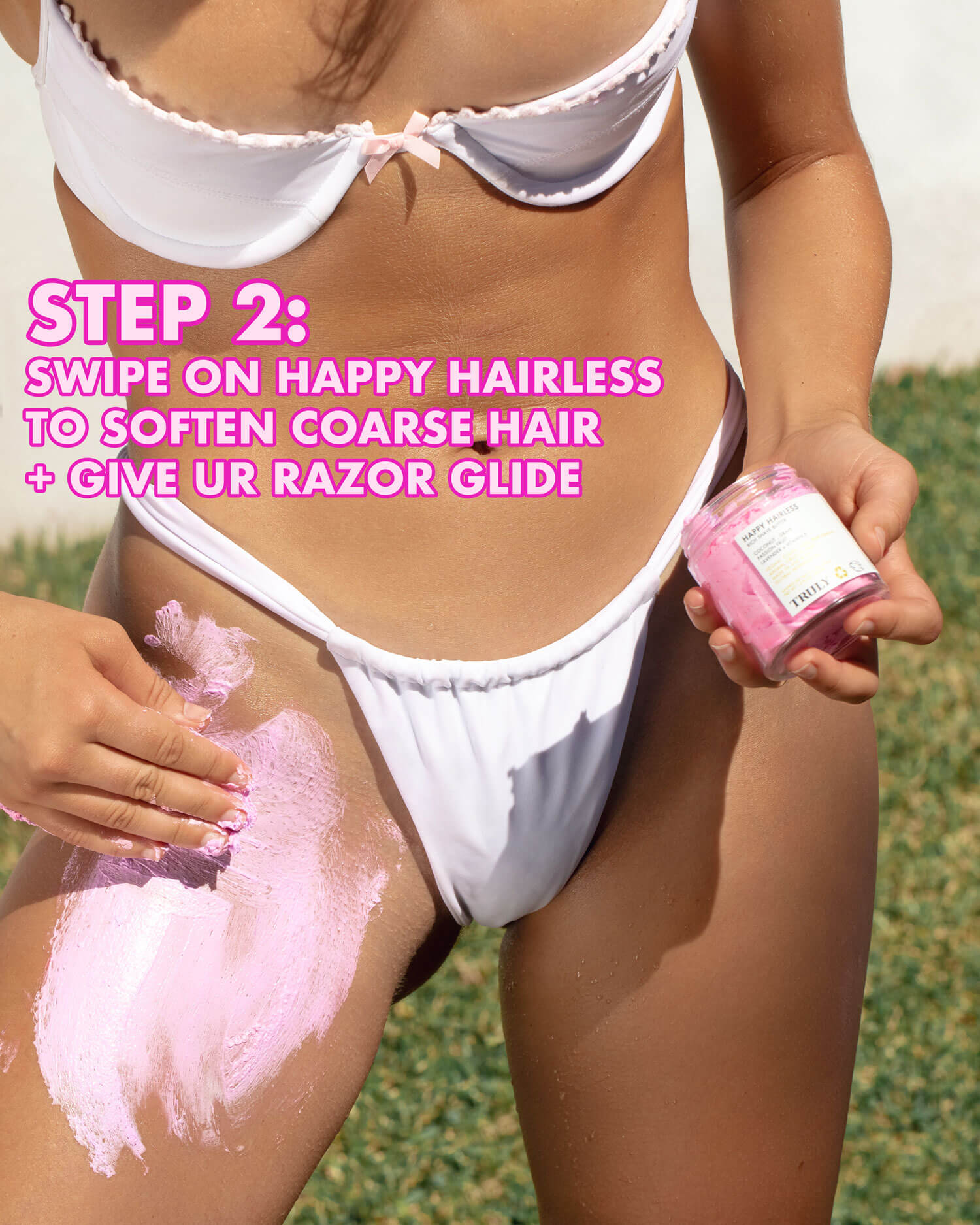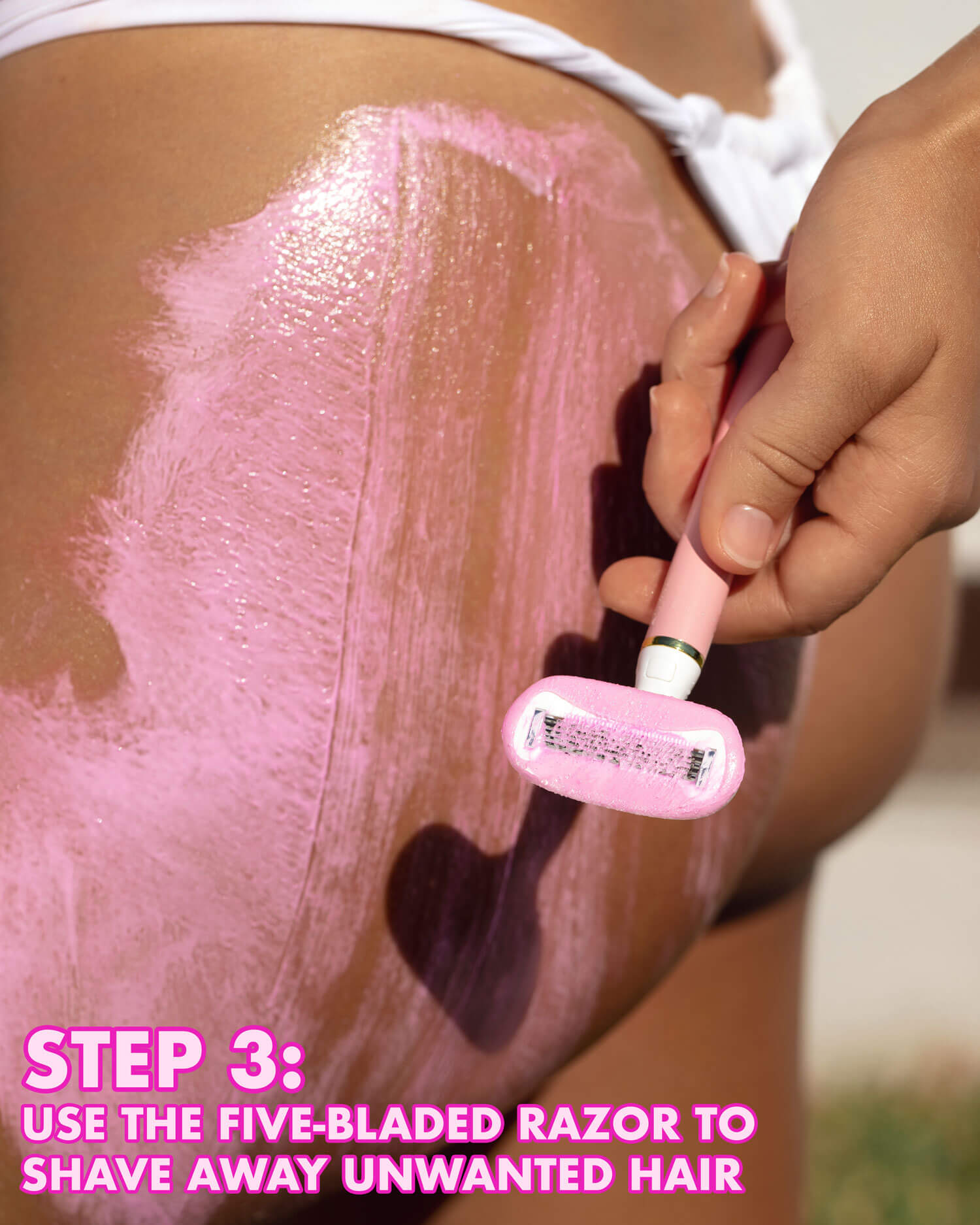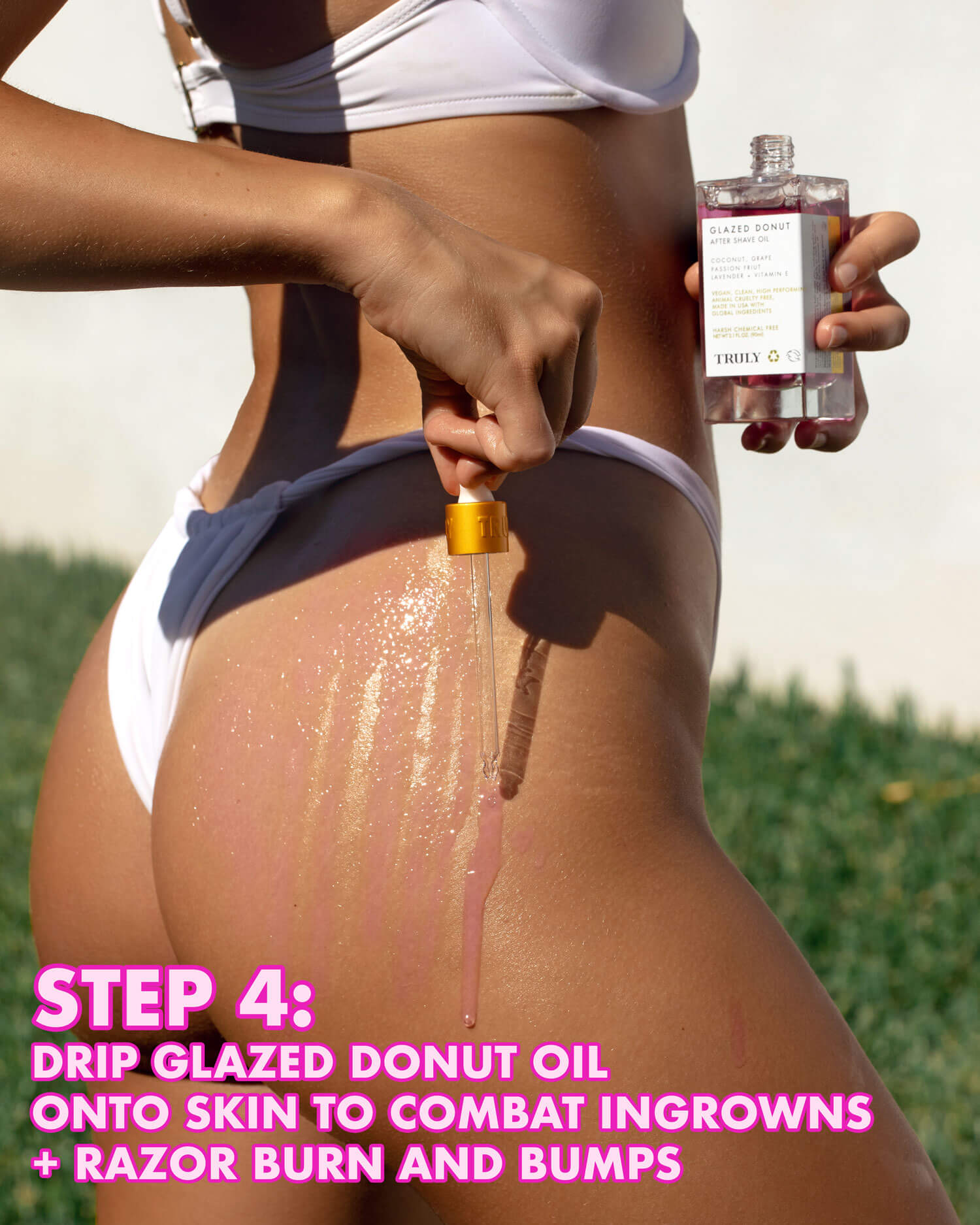 Ultimate Smooth Legend Shave Set
Smooth Legend Shave Routine
WHAT ARE PEOPLE SAYING ABOUT SMOOTH LEGEND SHAVE KIT
Smooth Legend Shave Kit
This set is everything you need for the perfect shave. I'm all about being productive and every step in this is fun and gets the job done.
Amanda Cerny
Smooth Legend Shave Kit
I genuinely love this bundle with my entire heart and soul! These products have given me such a clean shave and I was blown away by how well they worked for me. They all smell like heaven and the razor specifically is the best one I've ever used and I will probably never use a different razor again!
Julia Reed |

Verified Buyer
Smooth Legend Shave Kit
Truly Razor bundle is the best product for people with hyperpigmentation. The bundle works will together because it prevents any unwanted bumps after shaving and leaves the skin feeling very smooth
Angelica Ogbonna |

Verified Buyer