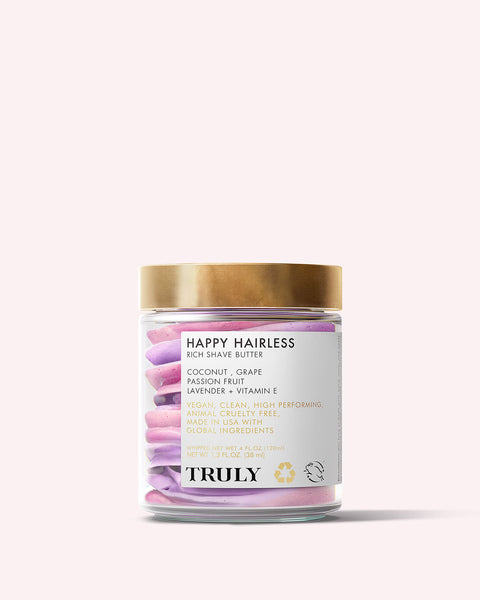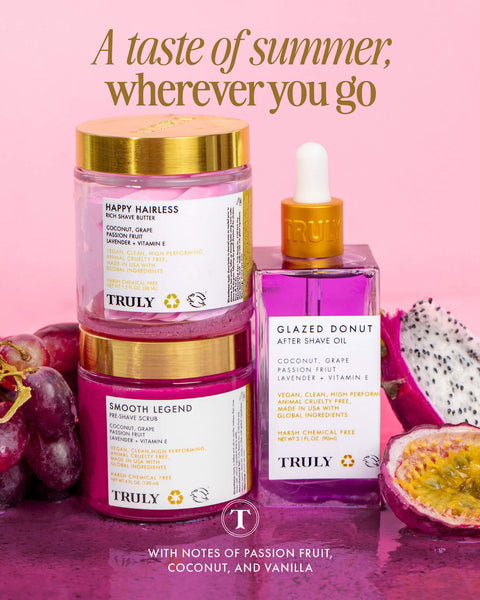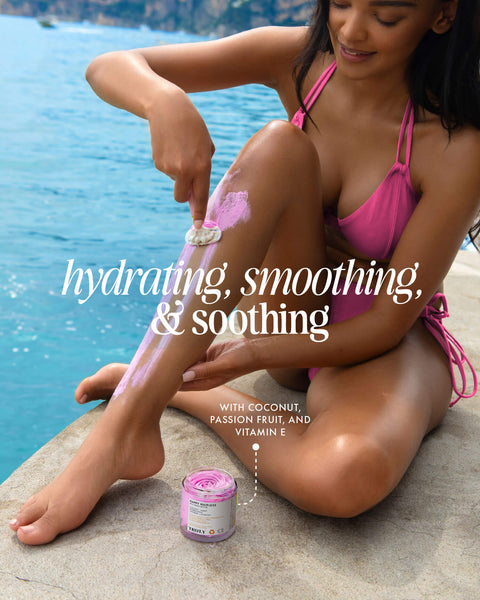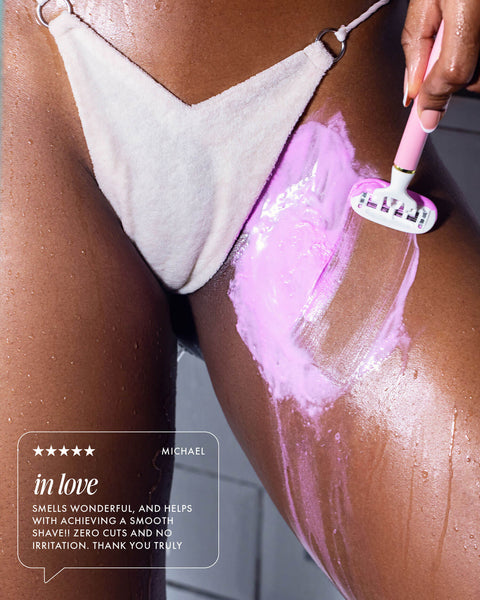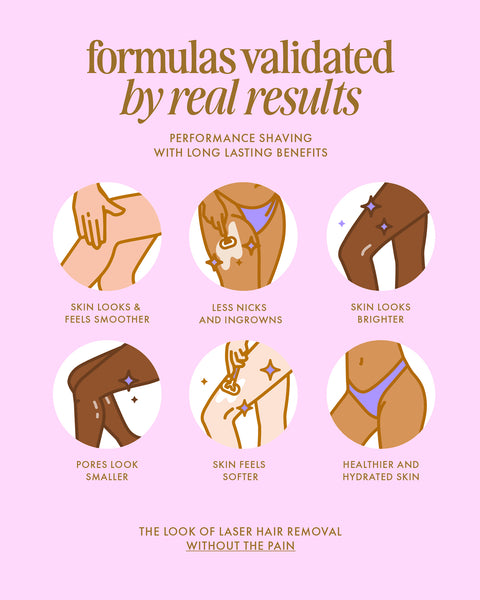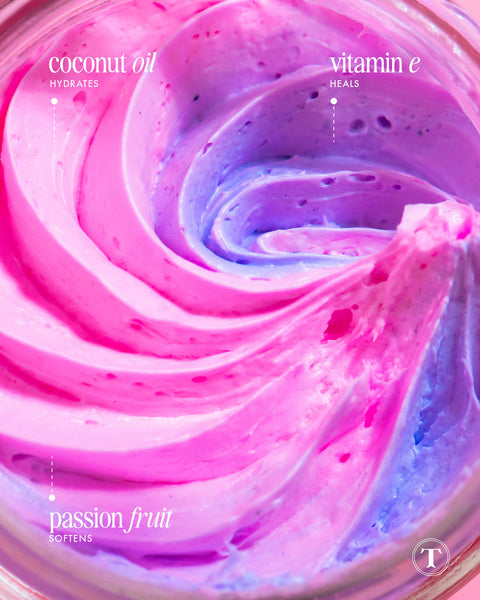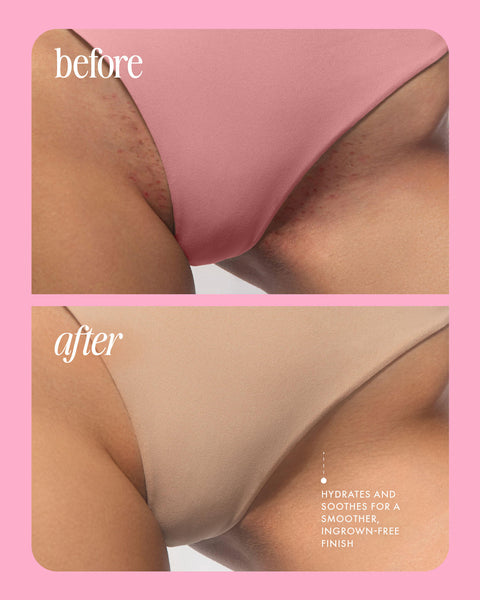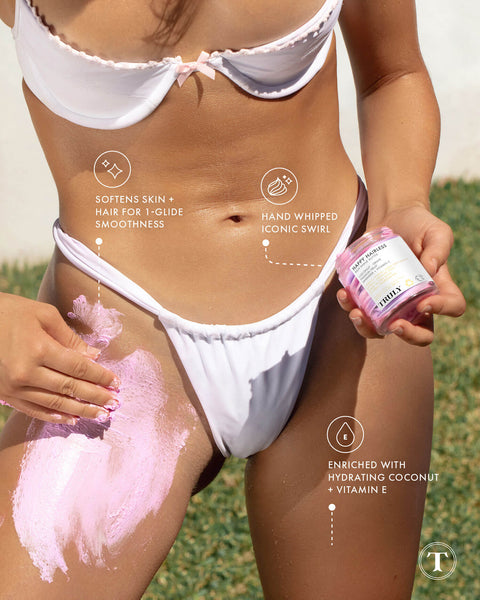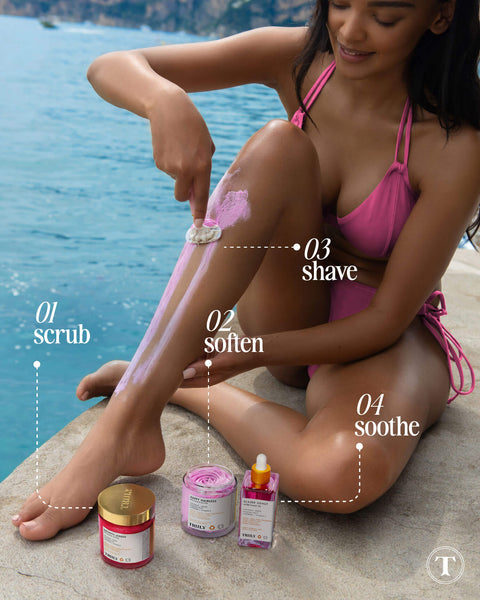 Happy Hairless Shave Butter
>Good to Know:
Hydrating
Soothing
Smoothing
Vegan
Cruelty-Free
Shaving your legs, bikini line, and underarms has never been more satisfying…
A member of our bestselling shave kit, Happy Hairless Shave Butter is a fruity-scented swirl of hydrating coconut, soothing grape, and bacteria-busting lavender for an effortless razor glide and sumptuously smooth skin.
With fluffy, whipped formulas and uplifting summer scents, you'll enjoy every step of this effortless (and enchanting!) shave routine.
What's Inside
Happy Hairless Shave Butter 1.3 Oz / 38 Ml
WHY IT'S SPECIAL
Vitamin E (a naturally occurring component in healthy skin!) is the end all be all for restorative skincare: healing, hydrating, and super soothing for inflammation + ingrowns.
Lavender is anti-bacterial, meaning that it kills acne-causing bacteria on the skin. Plus, you'll smell like a french countryside post-shave.
What Makes Happy Hairless Shave Butter SO Good?
Happy Hairless Shave Butter is a coarse-hair-softening elixir enriched with moisturizing coconut oil, healing vitamin E, and inflammation-quelling lavender to provide an ultra-close, long-lasting shave without razor burn or ingrowns. It also boasts anti-aging benefits thanks to passion fruit's elasticity-restoring powers which help to visibly firm skin while preventing fine line formation. Lather up, swipe away stubble, and (for once in your life) look forward to doing it all over again next time!
Essential Ingredients:
Coconut 🥥
Lavender 💜
Passion Fruit ✨
How to Use:
In the shower or bath, lather up your legs, bikini line, and underarms (or wherever you want to be hairless) using this whipped shaving cream prior to shaving. Shave in the direction of hair growth, and rinse your razor after every swipe.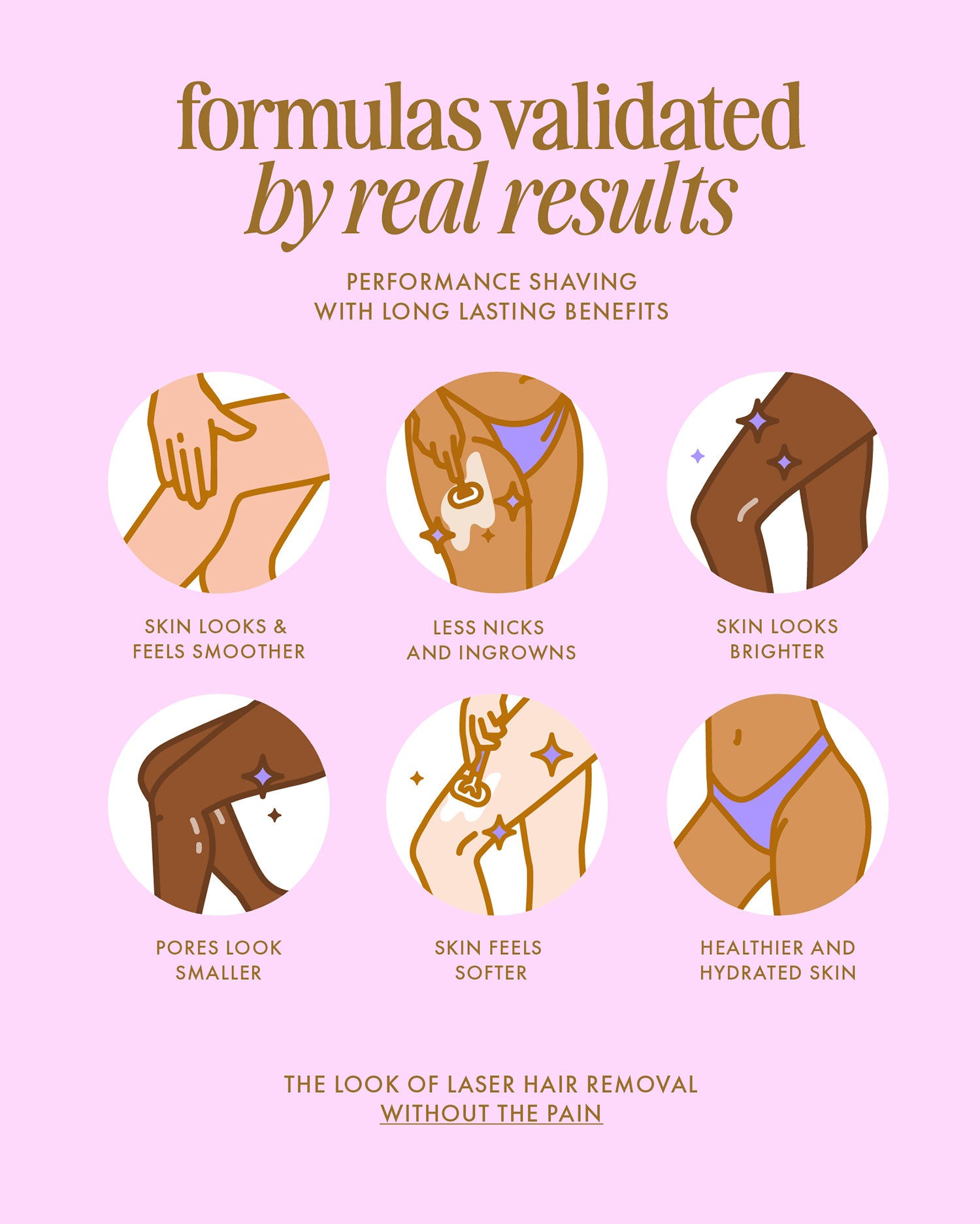 What it Targets:
🔥 Hydrates
It soaks into skin and hair follicles for smooth, glowing skin.
🔥 Prevents Razor Burn
Provides a perfect surface for your razor to skate over, preventing ingrowns, burns, and shave-related irritation.
🔥 Boosts Skin's Bounce
Elasticity-restoring passion fruit increases skin's firmness for youthful, line-free skin.
Subscribe, and Save 10%
Never run out of shaving cream again! We'll deliver a tub of Happy Hairless Shave Butter directly to your door each month, so you're never without your must-have shower companion.
Subscribe now and enjoy 10% off each order. Pause or cancel anytime!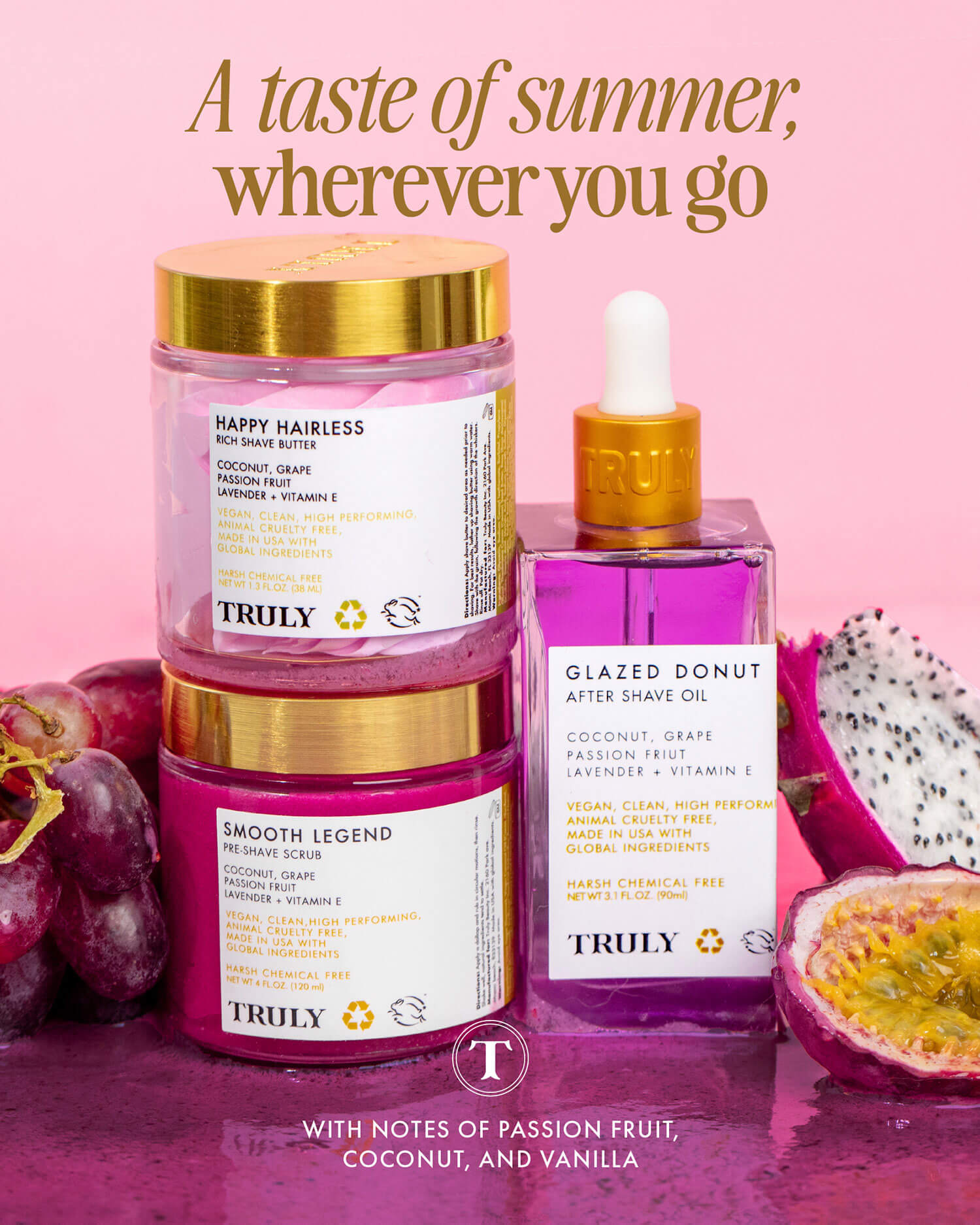 Stay updated on our HOTTEST deals, captivating content, and more!