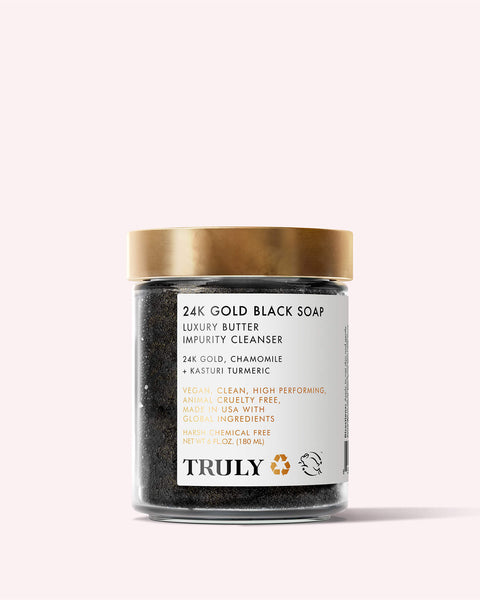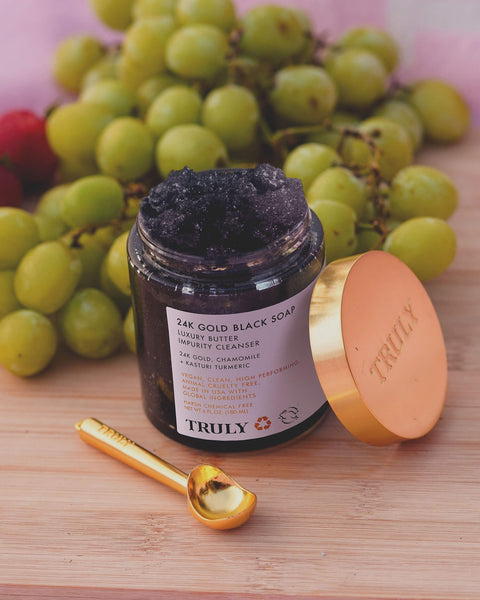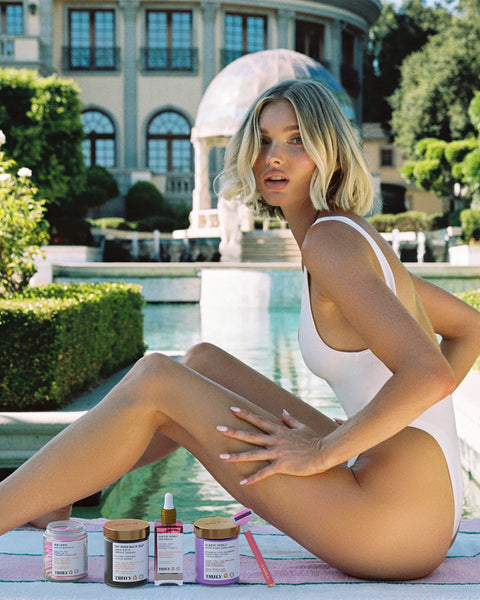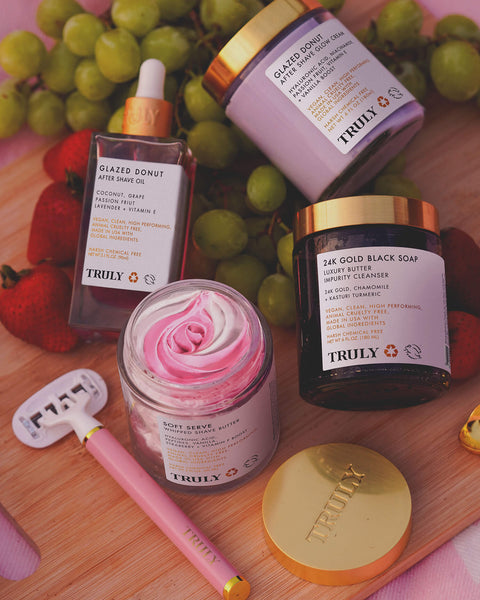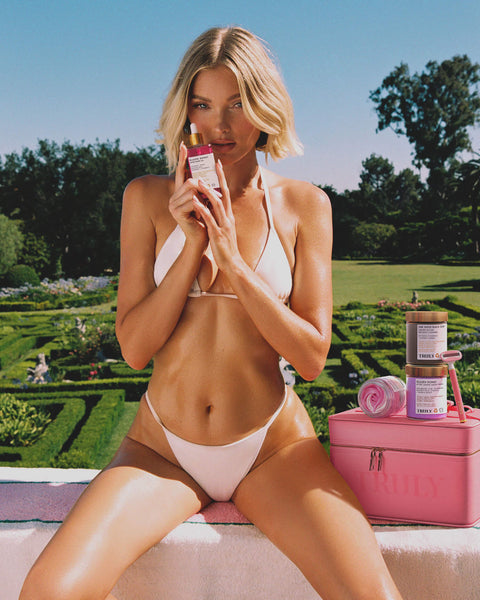 24K Gold Black Soap Luxury Butter Impurity Cleanser
>
Cleansing
Resurfacing
Retexturizing
Our new and improved formula offers even more anti-aging, acne-fighting action!
Enriched with antibacterial African black soap and elasticity-restoring 24K gold, this exfoliating cleanser draws out impurities and stimulates cellular growth for a noticeably clearer, firmer complexion.
Key Ingredients:
African Black Soap
24k Gold
Kasturi Turmeric
How to Use:
Spread over face and massage into skin. Rinse off with warm water or wipe away with a wet muslin cloth.
What it Targets:
Blackheads + Breakouts
Removes the buildup of dead cells, sebum, and impurities for visibly clearer skin
Signs of Aging
Restores elasticity and enhances cellular growth for firmer, smoother skin
Hyperpigmentation
Resurfaces and regenerates for glowing, even skin
Stay updated on our HOTTEST deals, captivating content, and more!