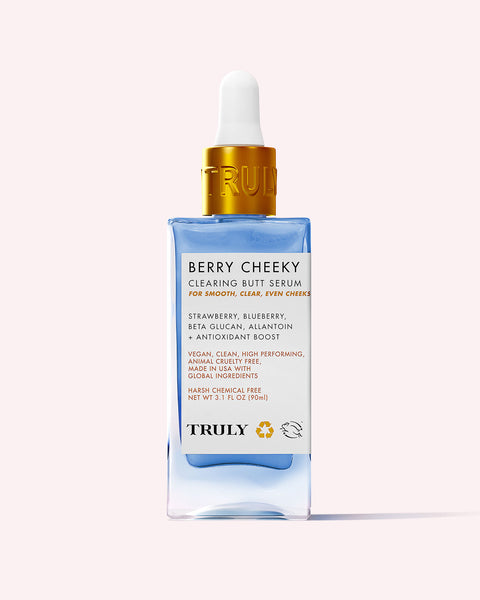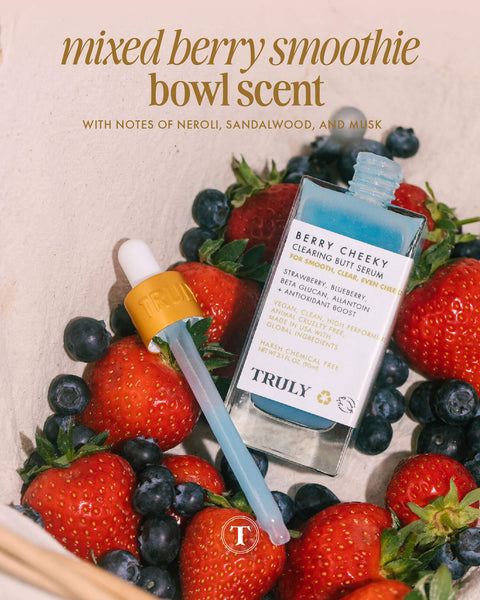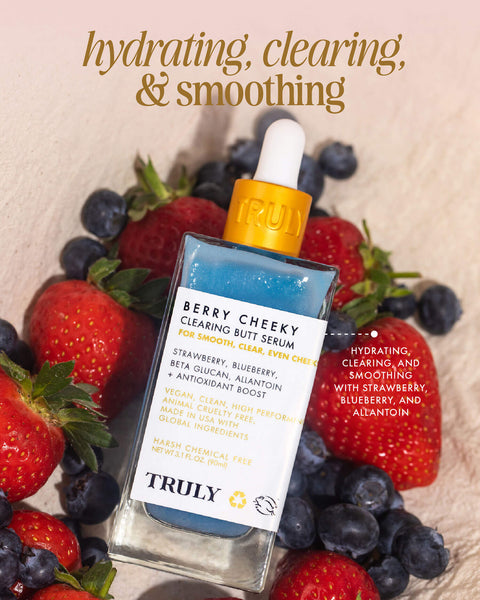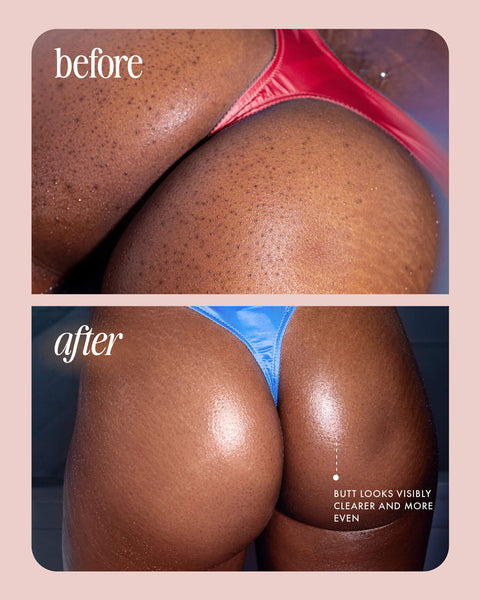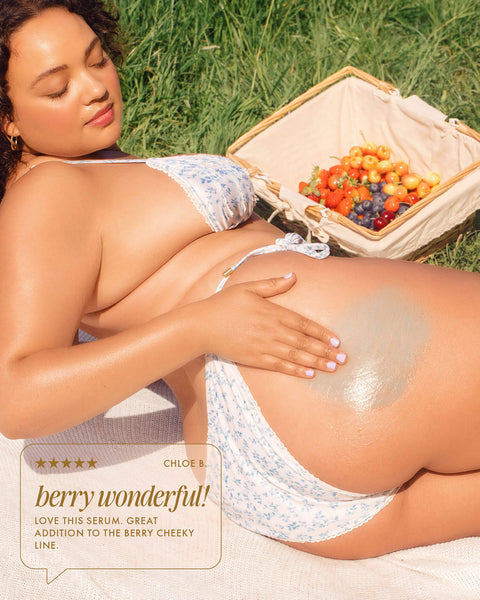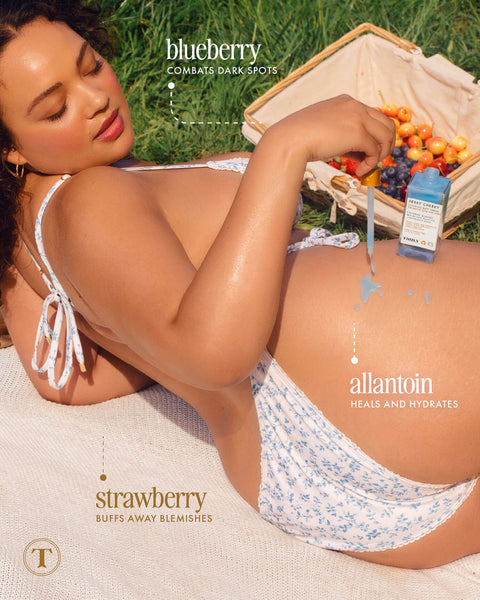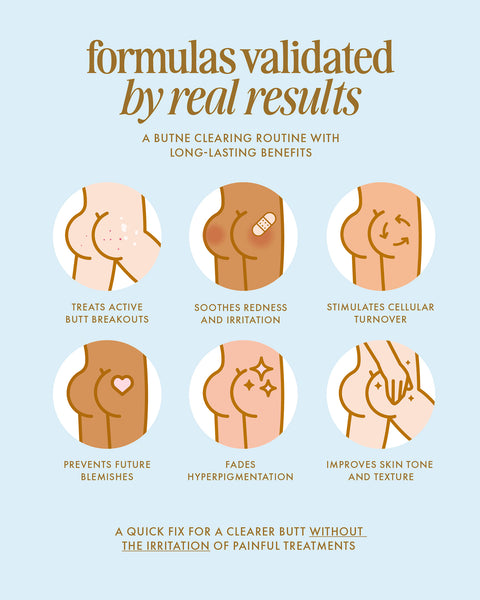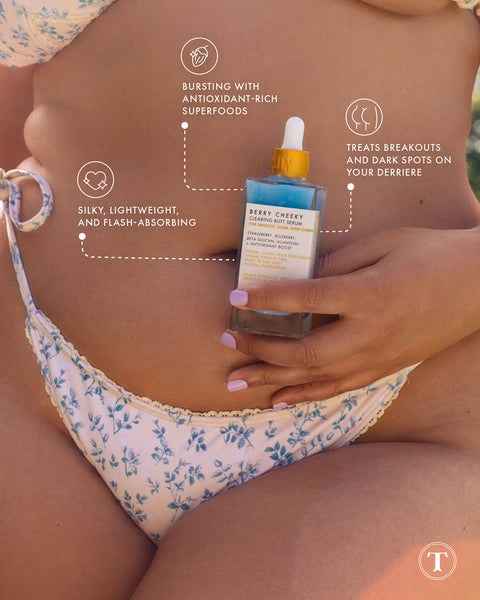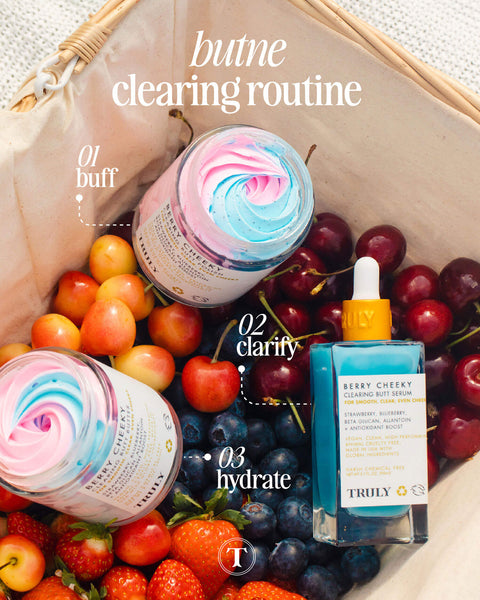 Berry Cheeky Clearing Butt Serum
>Good to Know:
Hydrating
Smoothing
Soothing
A flash absorbing and conditioning everyday booty serum formulated with naturally derived acne-covering ingredients like antioxidant-rich berries, allantoin and beta glucan.
Why it's Special
Aloe vera offers soothing, antimicrobial, antioxidant and humectant properties to the skin. Filled with natural vitamins and folic acid, it successfully covers scars, hydrates, and visibly soothes irritation.
Jojoba seed oil is a lightweight emollient rich in fatty acids that moisturizes and helps keep the appearance of acne at bay,
Strawberry extract is chock full of antioxidants and a natural source of saccharides which help hydrate skin, protect from free radicals and hyperpigmentation, tighten pores and brighten the complexion.
Key Ingredients:
Strawberry
Blueberry
Allantoin
How to Use
Apply 4-5 drops to booty to tighten & firm.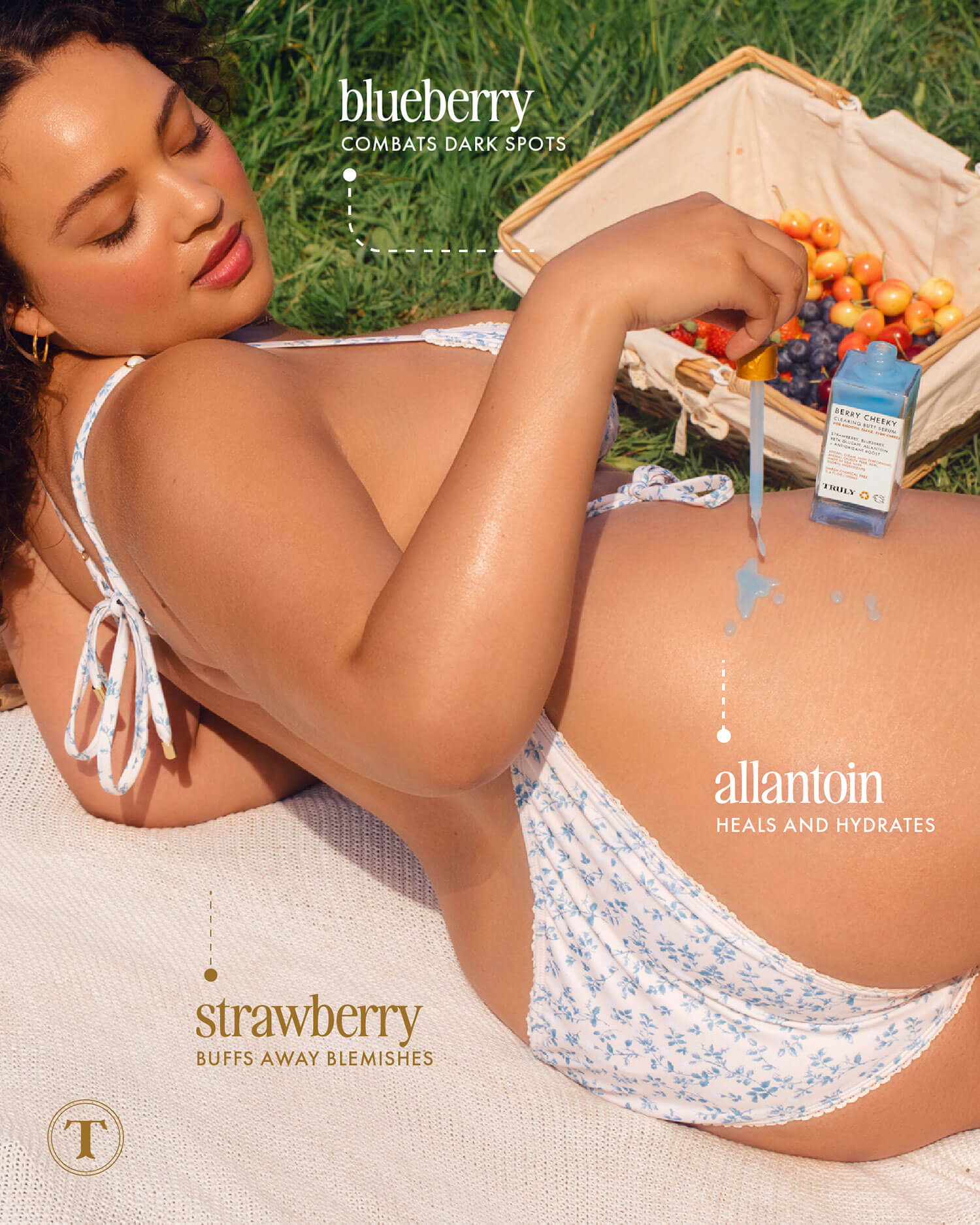 Stay updated on our HOTTEST deals, captivating content, and more!